Best Booking Offers to Kuala Lumpur



Table of contents
Do you want to stay in Kuala Lumpur for your next trip? Here are our best plans to find the top hotels at the best prices.
Discover our top 5 hotels for Kuala Lumpur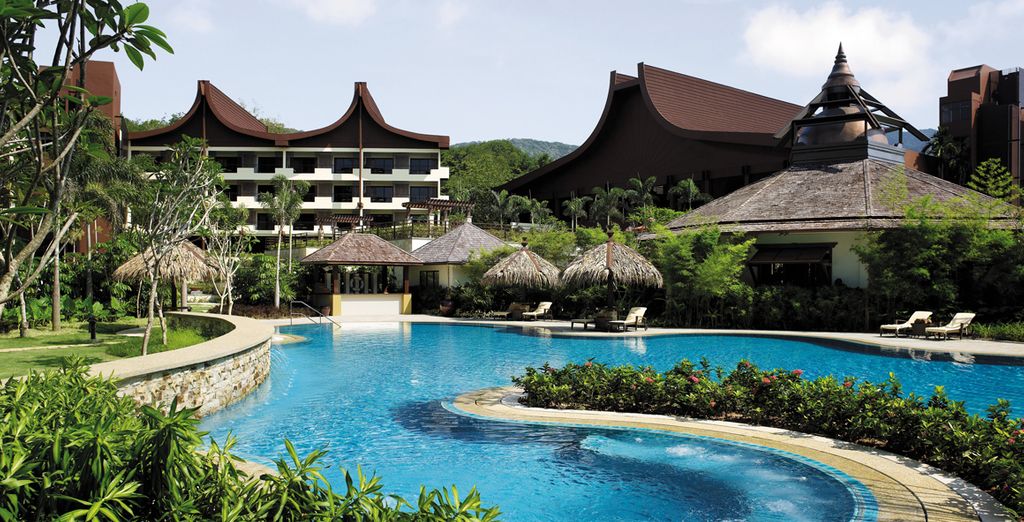 This is an ideal two-centre option for people who want to experience both the bustling city of Kuala Lumpur and the beaches of Penang. These two 5-star locations offer world-class dining and luxurious relaxation facilities.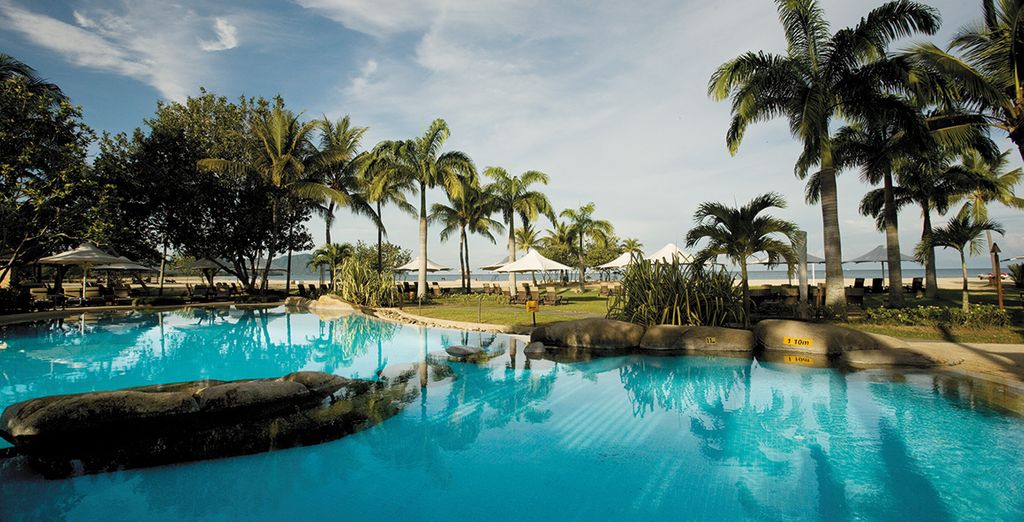 For a 5-star experience in both Kuala Lumpur city and the seaside paradise of Rasa Ria, this dual-base booking option offers a touch of luxury with the hospitality experts at Shangri-La. In Kuala Lumpur itself, you will be located in a prime spot near to the iconic Petronas Towers.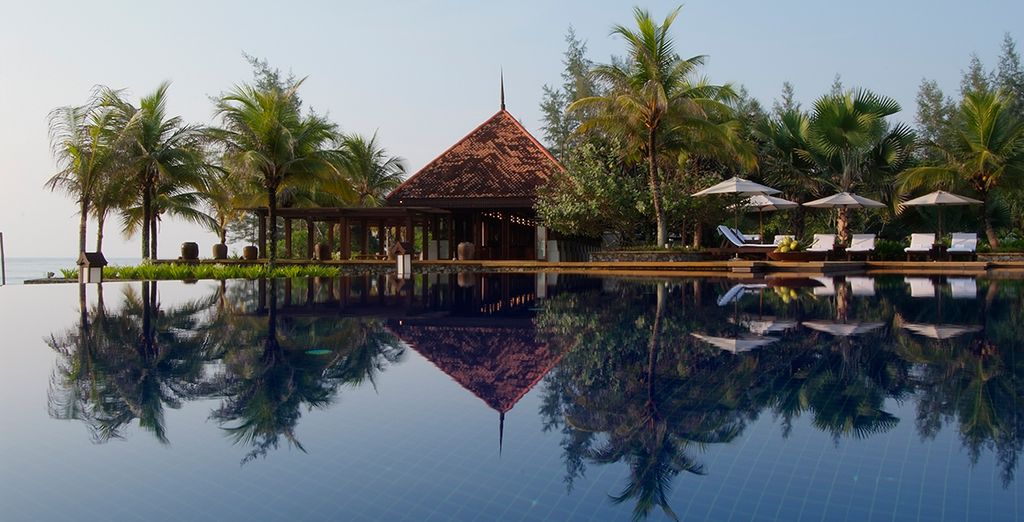 If you are looking for a multi-location Malaysia break that includes nothing but 5-star excellence, this is the perfect choice. Both hotels have also recently won prestigious TripAdvisor awards because of their continued dedication to providing nothing but the very best experiences for their guests.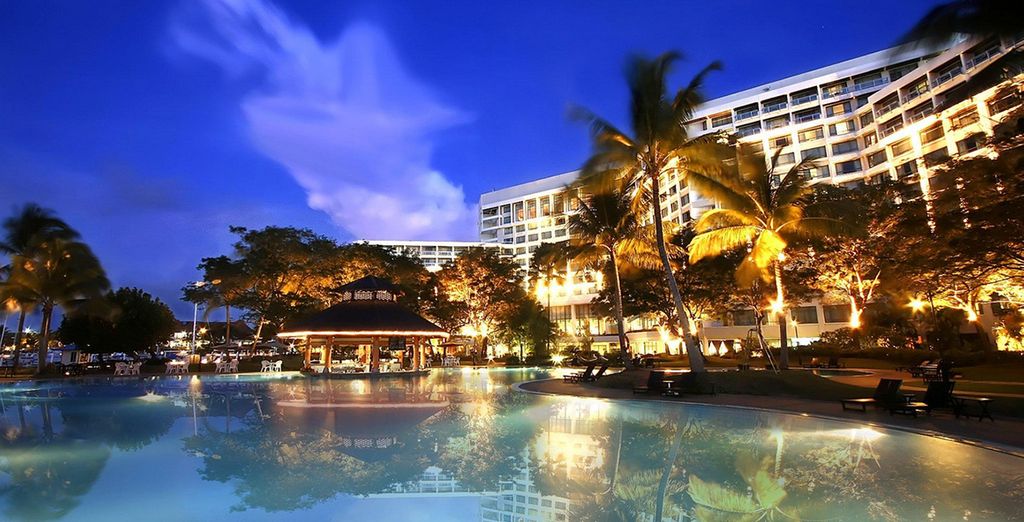 Malaysia is the ideal destination for a trip that includes two different places to stay, and once you have sampled the splendour of the city of Kuala Lumpur you can head to the island of Borneo for the ultimate in rest, relaxation and fine dining.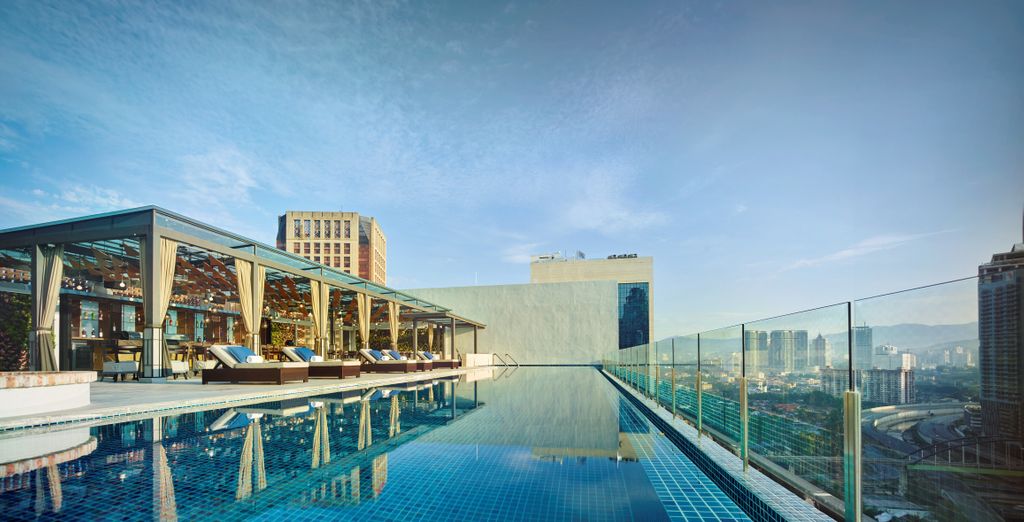 This is perhaps the ultimate in luxury experiences as not only do you get the full 5-star experience in the city of Kuala Lumpur, but you are also treated to a private island at Pangkor Laut. This secluded retreat is a stunning rainforest setting with your own garden villa.
Our reviews on Kuala Lumpur and its hotels: why make your booking there?
The Malaysian capital of Kuala Lumpur is a fascinating and ever-changing city, where constant new developments are springing up around other architecture that pays homage to the region's colonial heritage.
Visitors of all ages will appreciate the Petronas Towers, a structure that is synonymous with the city's name, and the sheer abundance of dining options means that you will be constantly treated to new gastronomic experiences. Couples are well-advised to take a romantic boat trip on the Gombak or Klang waterways as well.
How to make your booking in Kuala Lumpur
To get started with Voyage Privé for free, simply use the sign-up box above with either your email address or Facebook account. You can also get started by checking out a particular deal, and if there is nothing that takes your fancy at the moment, don't forget to create an alert to find out when we introduce a new offer for Kuala Lumpur.
Voyage Privé clients benefit from up to 70% off regular hotel prices, along with fantastic levels of customer support and even a mobile phone app that delivers the very latest information about your chosen destination. You can find this on our homepage.
Kuala Lumpur has long been known as 'The Gateway To The East', and more importantly it is also the perfect base from which to explore the entire nation of Malaysia and its many islands. We specialise in luxury dual-centre holidays to this country because they are the perfect combination of a modern city break and a beach getaway. Borneo is also a popular option for this type of holiday as the secondary venue.
The different ways to make your online hotel booking in Kuala Lumpur
The easiest way to make a Voyage Privé booking is online, but we also have customer support agents available during business hours if you call 0844 826 8096.
The best places to find hotels in Kuala Lumpur
Old City Centre/Old Town
This area is also known as Chinatown, and this is because of the huge amount of Chinese influence in terms of shopping and dining. Retail therapy aside, it is also home to Merdeka Square, a traditional cricket green that is surrounded by a number of historic buildings.
Golden Triangle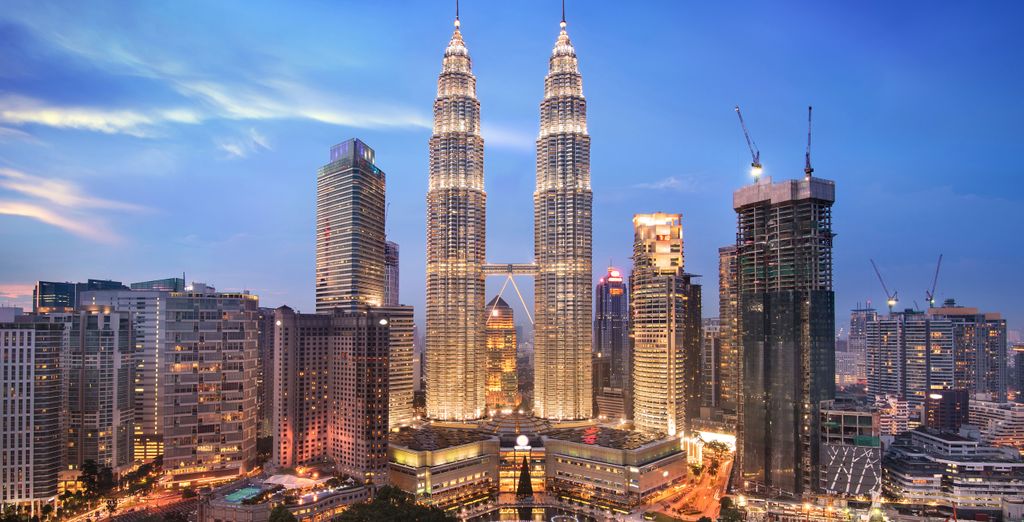 This is the modern heart of Kuala Lumpur, and in addition to the vibrant nightlife, this is where you will find the Petronas Towers. Bukit Bintang is also located here - the sprawling shopping district that attracts not only tourists but residents from the entire region.
Tuanku Abdul Rahman/Chow Kit
Situated just a short walk from Chinatown and the Petronas Towers, Tuanku Abdul Rahman contains Kampung Baru, an area that has been described as 'food heaven' by many. This district of Kuala Lumpur literally explodes into life during a number of different annual festivals, including Eid and Deepavali.
Brickfields
Little India is the most famous part of this district, giving visitors yet another chance to experience one of Malaysia's major cultural influences from across the Asian continent.
Bangsar
If you venture south of the city centre, you will find Bangsar. In a city that is already overflowing with restaurant options, this area is renowned for the more upmarket dining experiences that have turned Kuala Lumpur into a top gastronomic destination.
Presentation of Kuala Lumpur
Kuala Lumpur is the perfect fusion of a modern Asian city destination and traditional cultural influences as it brings together the very best of Malaysia, India, China and other elements of the continent. It has an ever-changing landscape due to its rapid expansion, both outwards and upwards, and there is no better example of this than the Petronas Towers with their skybridge and observation deck that provide stunning views of the entire city.
Most visitors to the city are taken aback at the warm welcome for tourists from the local population that is sadly so-often missing when visiting large urban centres, but it is well worth bearing in mind that you are also never far away from natural wonders such as the Batu Caves that are more than 400 million years old.
The best part of the whole Kuala Lumpur shopping experience is that every retail destination offers something truly unique. The more upmarket shopping malls are one aspect, but perhaps the 'hawker stalls' and street markets are the most authentic way to truly enjoy the hustle and bustle of Malaysian life.
The 5 best things to do in Kuala Lumpur
1- Petronas Tower
Before visitors arrive at the foot of this imposing feature of the Kuala Lumpur skyline, it has now become a custom to try and take an artistic shot or 'selfie' with the huge building itself from the perfect angle! The views are interesting enough on the way to the top, but once you reach the 85th floor you will be amazed at the panorama showing just how the city has expanded in recent years.
2- KLCC Park
By day, this park is a fantastic place to spend some time taking a relaxing walk around the vast areas of greenery, but by night this attraction offers an amazing light and water show that is fun for visitors of all ages. Be sure to check out the aquarium with species of sea life from all over the world.
3- Royal Selangor Visitor Centre
This museum provides guests with a fascinating tour through Kuala Lumpur and indeed Malaysia's cultural history, with both traditional and hands-on exhibits. You end your visit by trying pewtersmithing, a craft that Malaysians have long been handing down from one generation to the next.
4- Pavilion KL
Pavilion KL is the top-rated shopping mall in Kuala Lumpur, with more than 700 stores split across eight different themed precincts. Visitors are welcomed by The Pavilion Crystal Fountain, which is a striking artistic installation that showcases the fusion of different cultures that form the backbone of the modern capital city.
5- Thean Hou Temple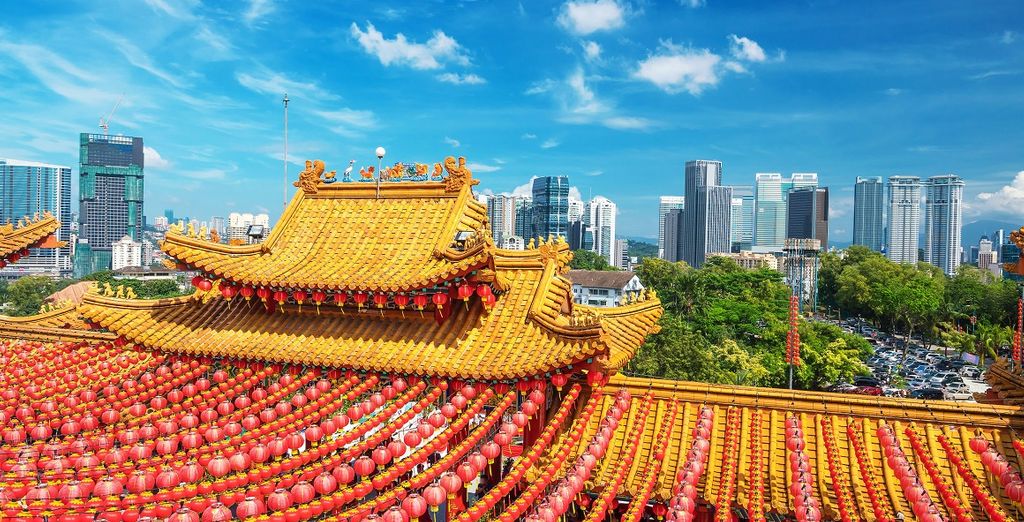 Located away from the ultra-modern city centre, the Thean Hou Chinese Temple is dedicated to the Chinese Queen of Heaven with the same name. This is another fantastic choice for people who want to see a panoramic view of Kuala Lumpur, and a keen eye will notice that the temple itself is made up of Buddhist, Taoist and Confucian influences.
Discover all our booking offers