The Top 9 Hotels in Kuala Lumpur



Table of contents
Experience this exciting destination from one of our luxurious hotels that are sure to please every guest, no matter their preferences.
Our best hotels in Kuala Lumpur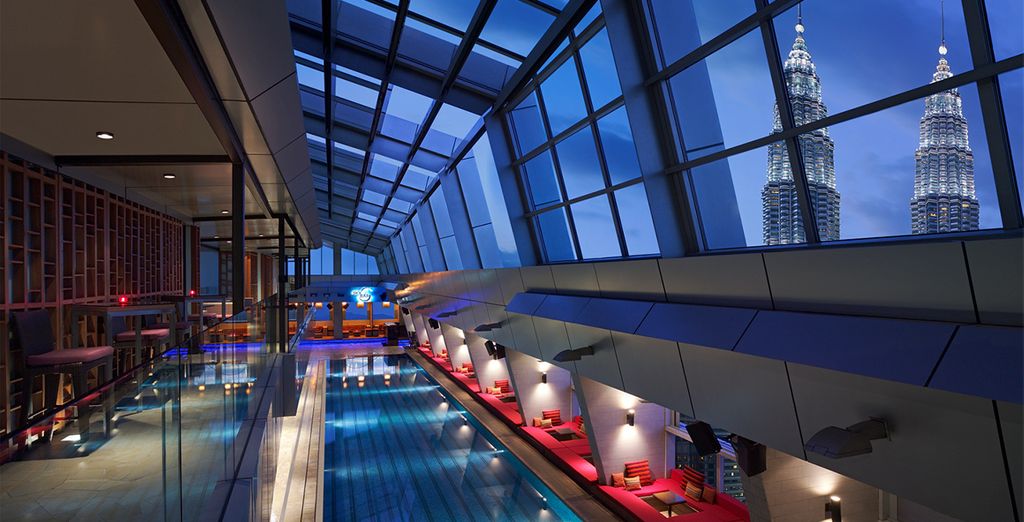 This accommodation combines two highly luxurious hotels into one fantastic trip. You start off at the Traders Hotel, Kuala Lumpur, where you can experience the shopping experiences of the city. Then you will be moving to the tranquil Shangri-La Rasa Ria, where you can rest and relax on a white sand beach with clear waters.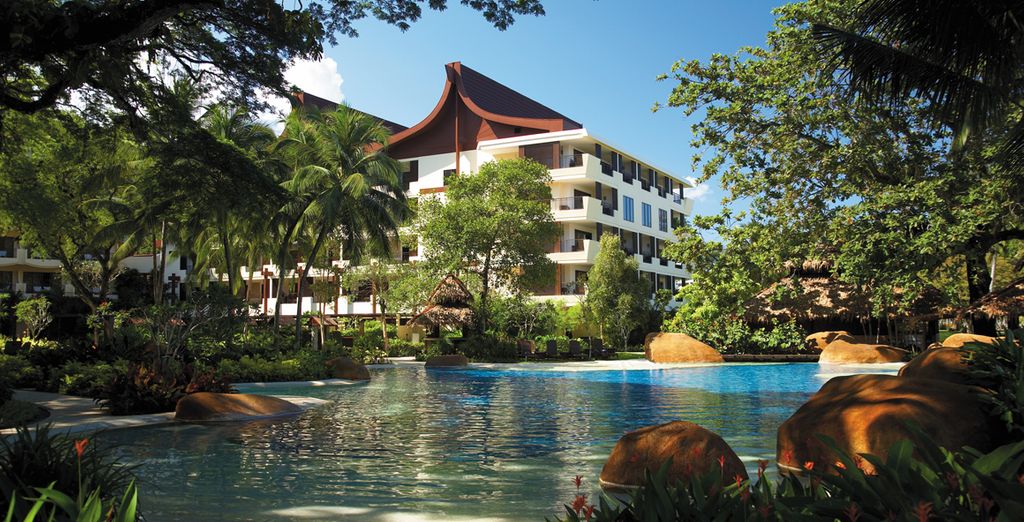 Another dual hotel stay has you staying at the Shangri-la, which has five restaurants, two bars and a hair/beauty salon for you to indulge yourself in. Then you can move to the Rasa Sayang Resort, which has gorgeous beaches and lush tropical gardens for an enjoyable visit.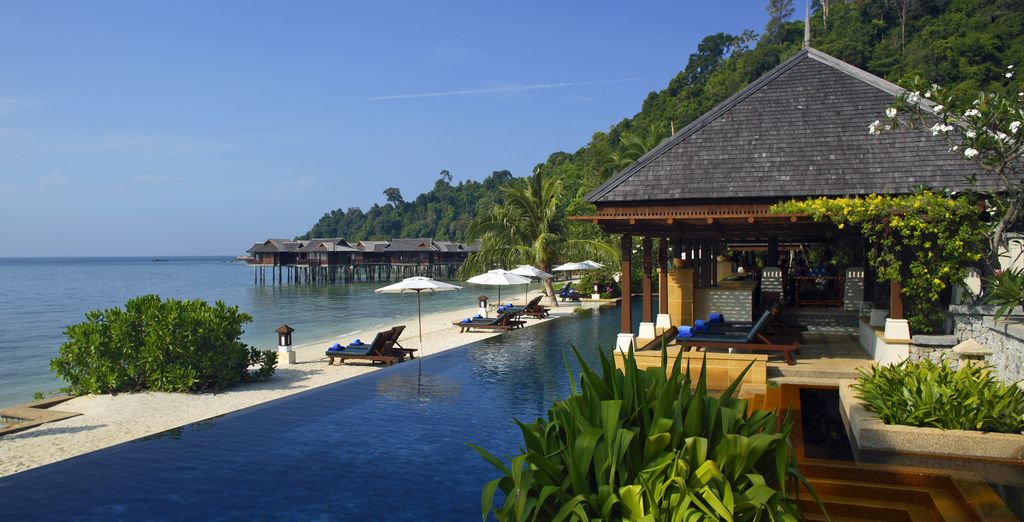 Begin your stay at the Hotel Stripes that is located right in the centre of the business district. The luxury hotel will amaze you with its blended mix of old and new styles. Then go and visit the garden villa of the Pangkor Laut resort. This resort, known for its calm and relaxed atmosphere, won the Travellers' Choice Award from TripAdvisor.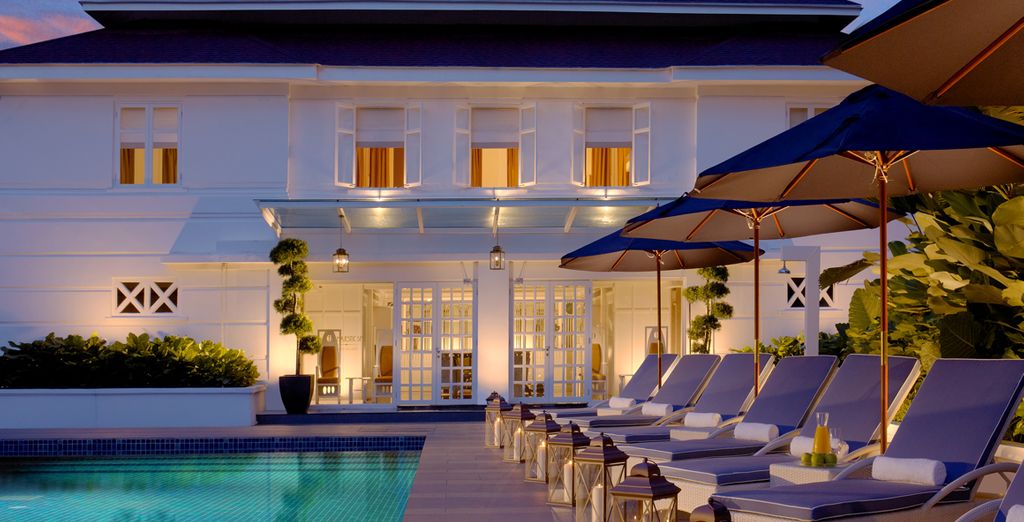 Combining the beautiful spender of The Majestic, the oldest hotel in the city with the serenity of the Pangkor Laut resort, you'll never want to go home again. The two contrasting stays will have you falling in love with the country during your stay.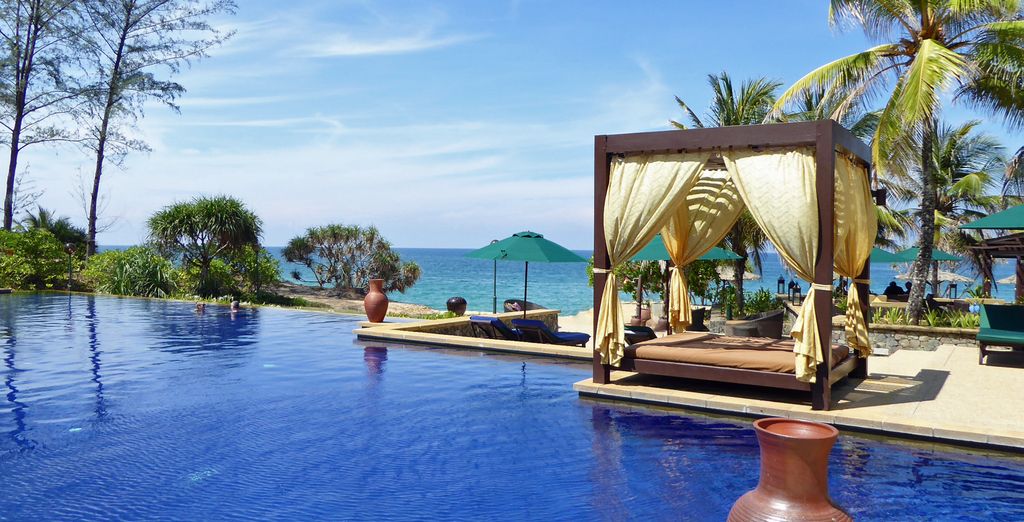 Enjoy three days in the Hotel Stripes within reach of many fantastic cultural wonders of Kuala Lumpur. Then go to Tanjong Jara Resort where you will be at peace in the beautifully tranquil setting that has been inspired by a 17th century Malay Palace.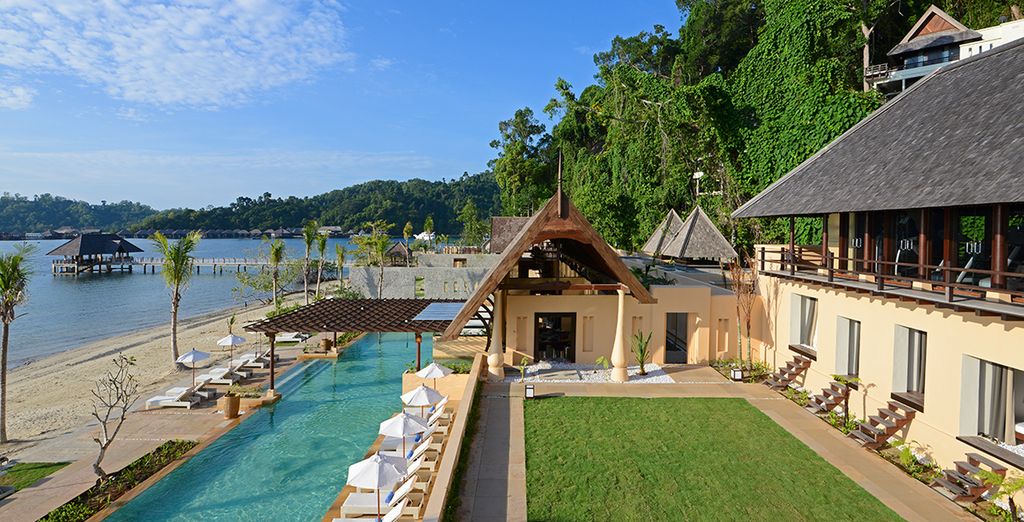 Stay in the oldest hotel in the city that combines art deco and neo-classical styles for a fantastic building that will amaze you. Its hilltop position faces the Moorish style rail station that is one of the city's most famous landmarks. Then you can stay at the Gaya Island Resort where you can relax and unwind.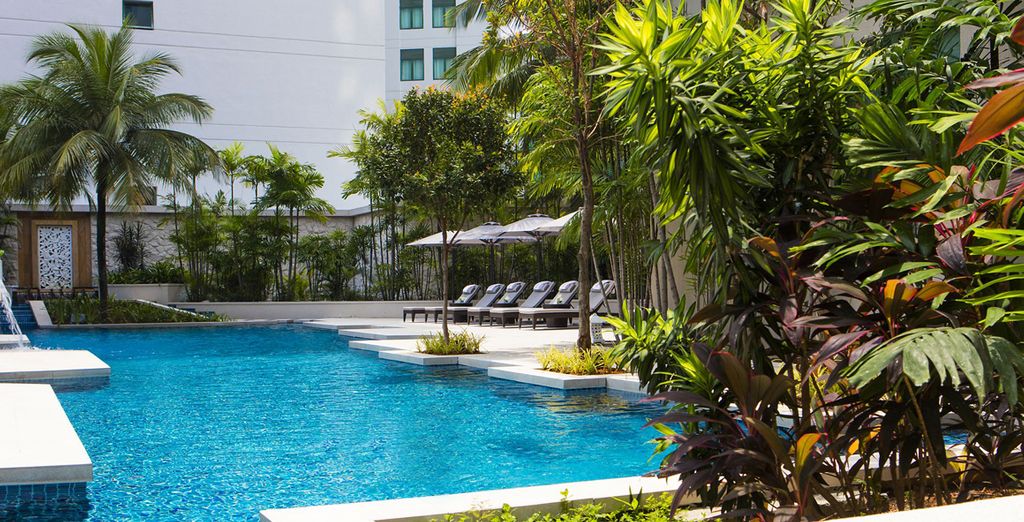 Two of the most luxurious hotels in the world offer you a fantastic experience of two wonderful tourist destinations. Stay at both the Ritz Carlton hotels in Kuala Lumpur and Bali for an experience like no other.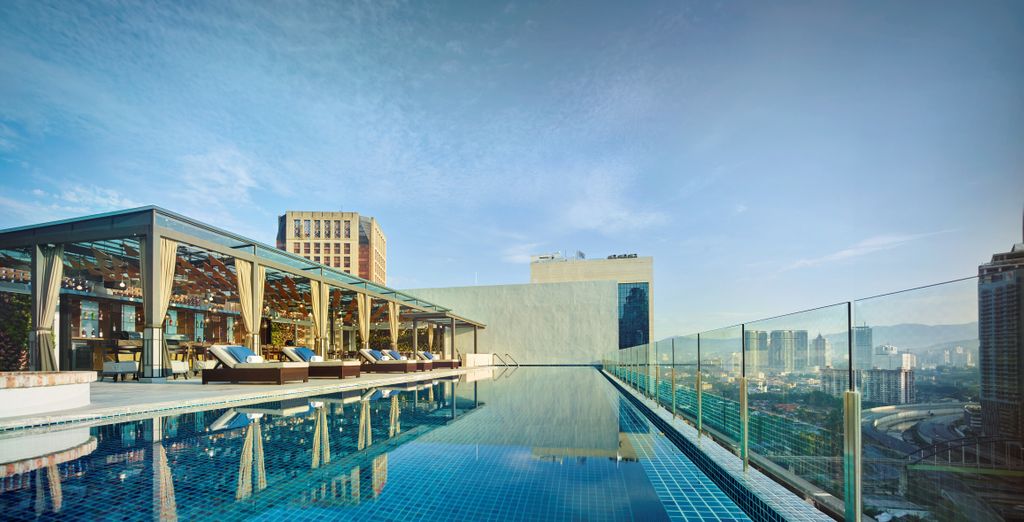 Stay at the business districts Hotel Stripes where you can explore the wonderful city of Kuala Lumpur. Then set off and enjoy a beautifully relaxing and sensational visit to the Pangkor Laut where you'll be enjoying clear blue seas, white sands and tropical gardens.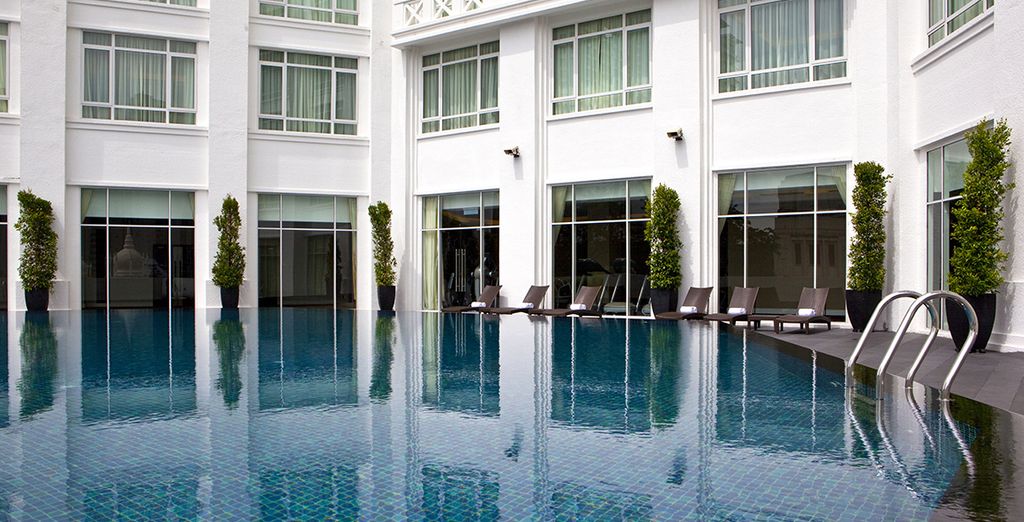 The Majestic Hotel in Kuala Lumpur and the Tanjong Jara resort combined make a great vacation for anyone looking to have a little experience of the Malaysian capital city but also have a relaxing holiday. This combination comes with luxury and proximity to great local culture.
What services will you find in our hotels in Kuala Lumpur?
Kuala Lumpur's hotels all offer something slightly different, but you can expect to commonly find:
Air conditioning as standard
Authentic food options on site as well as bars
Spas for relaxing treatments and pools
Hotel rental offers in Kuala Lumpur convenient for all kinds of travel
Kuala Lumpur is a great place for the family, young couples and those interested in cultures to enjoy. However, remember that this is mainly a Muslim country, so you have to stick to certain clothing while in the city.
It is best advised to visit the city between May and July when the weather is more settled. If you don't want the rain to ruin your vacation, don't visit the city in March to April. For the best stay, we really recommend that you stay at least ten days, though fourteen will give you more opportunity to explore this great city and amazing country.
The range of hotels we offer in Kuala Lumpur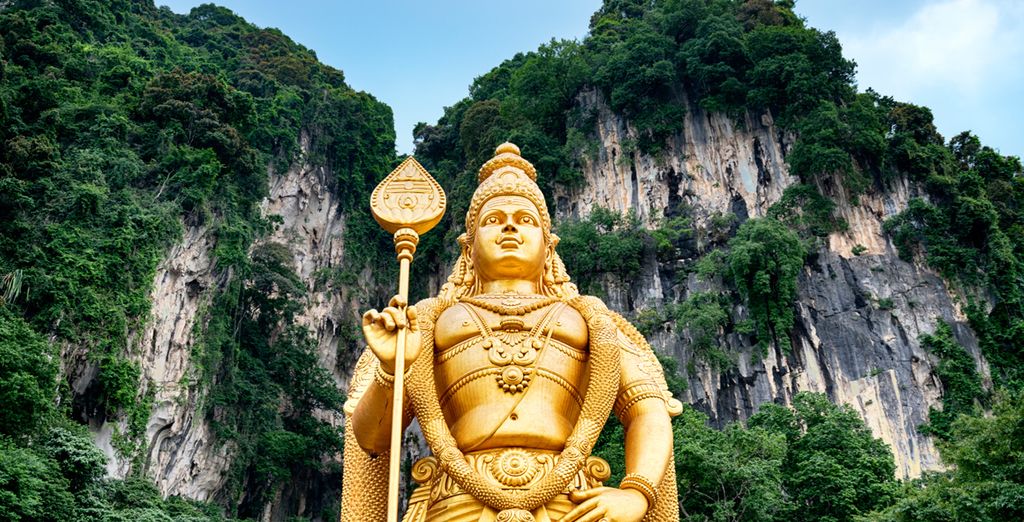 Kuala Lumpur is best experienced in one of the many hotels available. The city hosts a vast number of hotels to accommodate the 8.9 million tourists the city receives a year. One of the oldest hotels in the city is the Hotel Majestic, it was opened in 1932, and while forced to close for a while, has since re-opened as one of the must visit hotels in the area.
Many of the hotels to Kuala Lumpur come as a two-hotel stay where you can experience the city itself and then also experience a resort further away from the lights of the city. This gives you a chance to explore other areas of the beautiful country of Malaysia.
There are lots of holidays available for Kuala Lumpur. Most hotels come with a bed and breakfast setting, though some will offer other meals like lunch and evening. Check with your hotel before booking. Whatever the board, however, you won't be disappointed by the local food, it is delicious and very memorable.
Kuala Lumpur: What should we bring for a hotel stay?
When you're travelling far from home, you want to be sure you don't forget anything important. Make sure you bring:
High-quality suncream with sufficient SPF
Walking shoes and sandals
Clothes that are airy and breathable
Plug adaptors for electronics
Your hotel in Kuala Lumpur: how to get there and make your booking?
To get to Kuala Lumpur, you must fly. There are numerous flights that take off from London airports. These flights can be non-stop or connecting. Travel time is approximately twelve to fifteen hours, depending on your connecting flight. Whatever option you choose, make sure you register with us before making a booking for access to all our offers.
The opinion of the Voyage Prive travel expert on hotels in Kuala Lumpur
Kuala Lumpur is one of the best places to visit in the world. It is a vibrant city with lots to do and a great set of hotels to enjoy. If you like shopping, thrill rides, nature, culture or just relaxing, you'll be struggling to find time to enjoy all the opportunities available to you. We highly recommend at least one trip to this city as it is certainly a favourite.
Kuala Lumpur, where history, culture, and vibrant atmospheres come together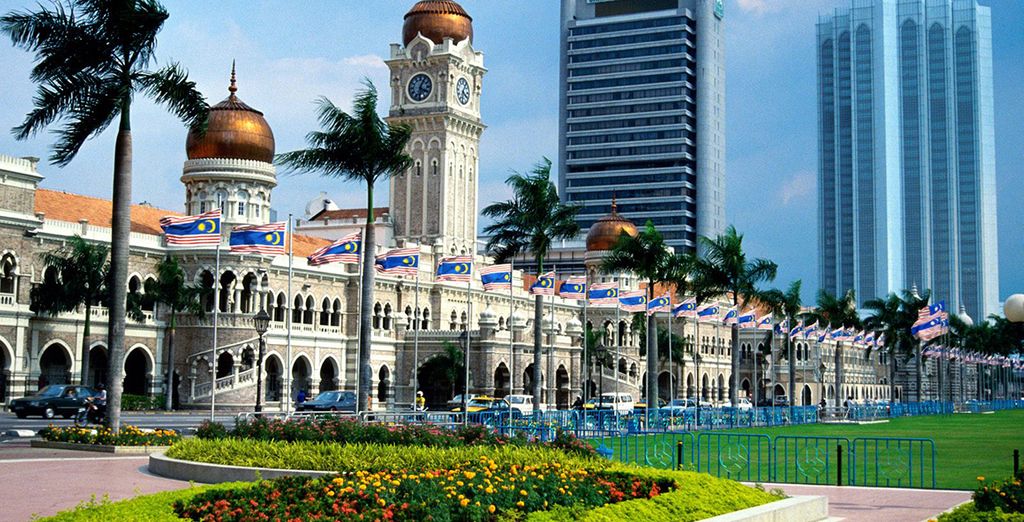 Kuala Lumpur is the capital of Malaysia and the largest city in the country. There are approximately 1.75 million people living in the city and Kuala Lumpur has seen significant economic growth over the past few years. It is a great tourist destination with many people from across the world coming to the country to enjoy its rich culture, culinary delights, and some of the modern amenities that are available. According to statistics, the city is the sixth most visited in the world.
The capital played host to the 1998 Commonwealth Games and the 2017 Southeast Asian Games. The city is also well-known for the Petronas Towers, the world's tallest twin building. There are several areas for tourists to enjoy nights out with an entertainment area known as the golden triangle and amazing shopping experiences with 66 malls in the city.
If you're appealed by Asian culture, you need to check all our holidays offers in Asia !