Italy Sun Holidays



Table of contents
Situated on the Southern central tip of Europe, Italy is a leading holiday destination known throughout the world for its sophistication, high-quality products, and beautiful resorts. Italy is famous for its boot-like shape and is home to picturesque coastal resorts, historic cities, scenic lakes, and beautiful mountain locations. From Rome to Tuscany and Milan to Naples, the country offers you a selection of beautiful places which make sun holidays in Italy, a popular choice among millions of visitors each year.
Italy offers so much and it is easy to see why it's become a firm favourite among travellers, and celebrities. Italians are known for their passion, and much of the country's landscape reflects the hard work of its forefathers. Italy has played a key in helping to shape European culture. The country is known for its great weather which only serves to enhance its beauty.
The Voyage Prive's Travel Experts Guide to Italy
Italy is the perfect location for you to experience a taste of European culture, sunshine and fascinating architecture. One of the most fashionable countries in the world, Italy is home to some of the world's leading fashion brands and hosts annual fashion events displaying beautiful design and couture. Fans of fashion will love Milan and be able to enjoy its high-end shops. Italy is home to vintage wine, and delicious foods, making it the perfect for food fans to taste some of the country's most famous dishes. The country offers many family-friendly locations, which are perfect for children of all ages.
Artists will love the chance to explore the country's wide selection of outstanding museums and see some of the works by famous Italian artists. Cities such as Venice and Florence are home to some of the most recognisable pieces of art, such as Michelangelo's David, making Italy the perfect break for art lovers. Italy is well known for its stunning architecture. From cathedrals in Milan and Florence to the Pantheon in Rome, the amazing architecture features some of the most intricately designed and beautiful buildings which Italy has to offer. Italy also offers sports fans some of the most famous stadia in the world, including the San Siro and the Olympic Stadium.
Top 5 things to do/see in Italy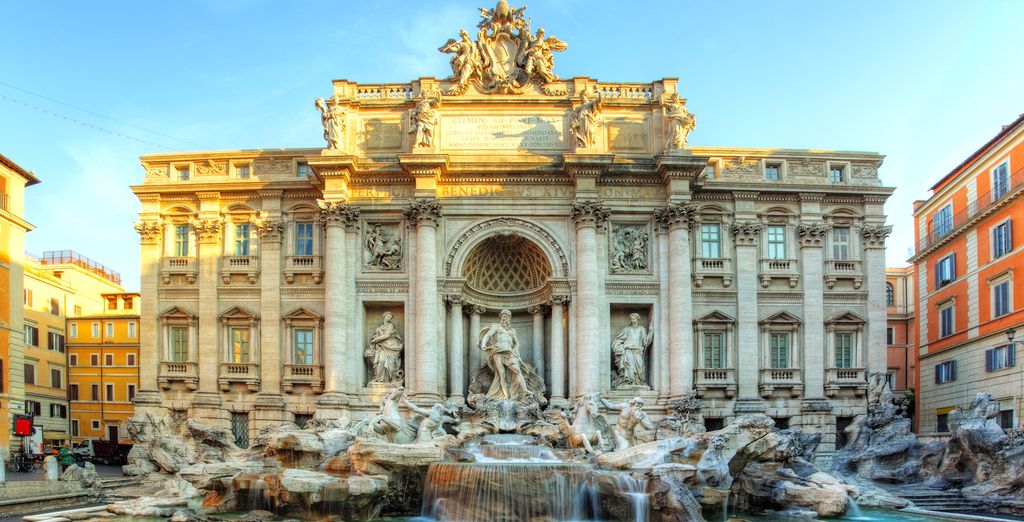 1. Explore Cinque Terre
Cinque Terre is a stunning region on the Italian coast featuring a colourful series of fishing villages including Manarola, Riomaggiore, Corniglia, Vernazza, and Monterosso. Each village offers a unique and beautiful way to explore a part of the coast. Most of the villages include many tracks and pathways which give you fantastic opportunities to experience this beautiful part of Italy.
2. Go on a Gondola in Venice
Perhaps one of the most romantic locations on offer in Italy, Venice is full of beautiful charm, art, and famous sites. Venice is set entirely on its canals, making a Gondola ride a great way for you to explore the city. Each Gondola ride is different and offers you a mesmerising way to experience Venice. If you want to add to the romance, you can ask your gondolier to sing whilst you pass underneath the city's many bridges and the city's majestic palace.
3. Unwind on Lake Como
Lake Como is the perfect destination for families and offers something for everyone. The lake has picturesque surroundings, with beautiful mountains offering a beautiful backdrop to the lakes. Lake Como is a favourite among celebrities, and the lake appeal is easy to understand. Crystal clear blue waters, traditional Italian villages and a range of fun activities, this picture-postcard area in the Lombard region offers you a beautiful base for your Italian holiday.
4. Make some pasta in Bologna
Italy is world famous for its pasta, so what better way to experience a true piece of Italian culture than to make your very own pasta in Bologna. Known as the food capital of Italy, Bologna offers a vast selection of cookery classes, where you'll be able to learn the various techniques involved in making pasta before you create your very own pasta. You'll even get a chance to cook and eat your pasta.
5. View history in Rome
The capital of Italy, Rome offers you a fascinating range of buildings and locations which highlight the impressive work of the Romans back in their day. Known as the eternal city, Rome is home to some of Italy's most unmissable historic buildings. From the mighty Colosseum, an ancient Roman amphitheatre to the Trevi Fountain, Rome offers you a fantastic way to experience Italian history and architecture.
Visit our travel deals to Rome: travel guide, holidays, romantic weekends, last minute, city break.
Which hotel to choose in Italy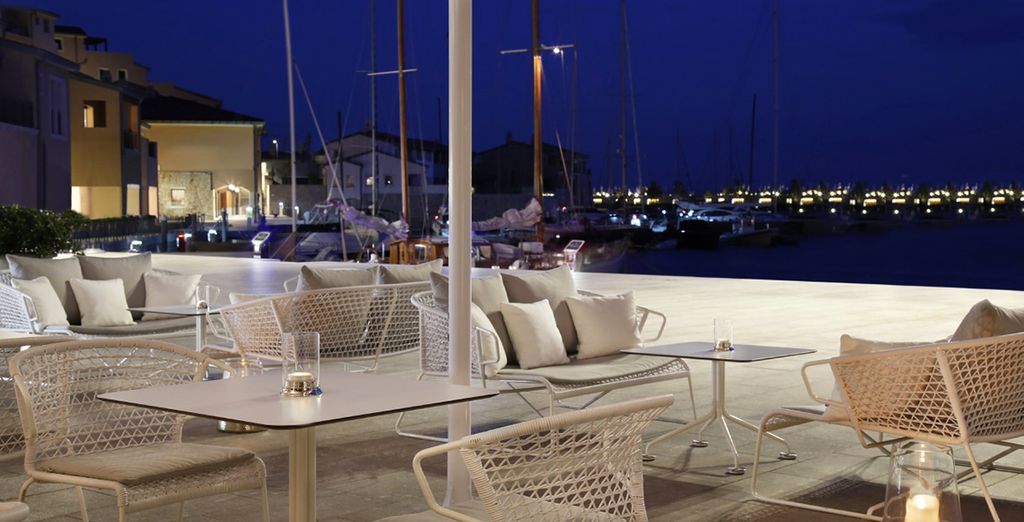 There are many great sun holidays in Italy for you to enjoy, so we've selected a few deals to help you make the most of your time.
A stunning and historic hotel, the Grand Hotel Parker's in Naples is full of luxury and is known for its elegance. The hotel also offers beautiful vistas over the Bay of Naples.
The Ludovisi Palace is perfectly located within central Rome offering you a classical and historic hotel, with its decor taking influence from English design.
Practical information about Italy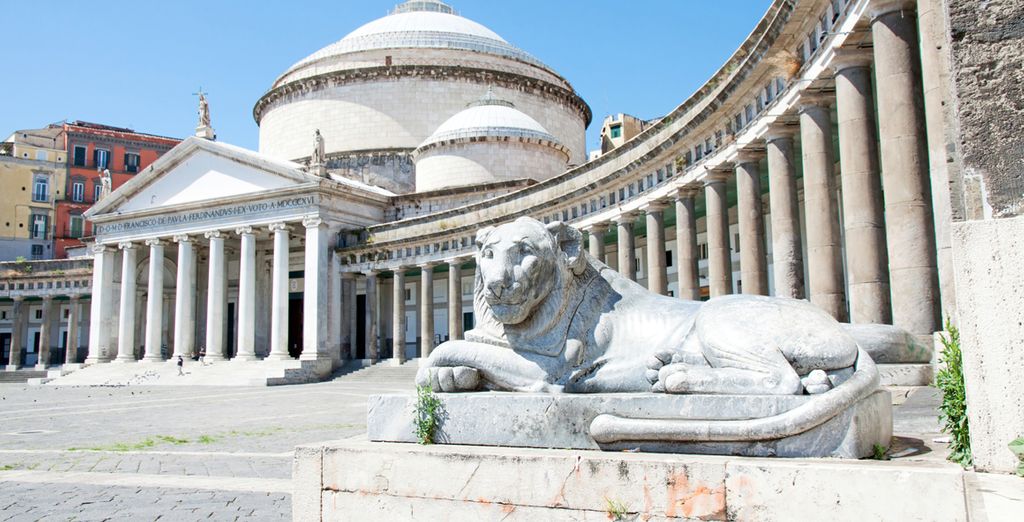 Unlike many other countries in Europe, museums often close on Mondays, not Sundays, so plan your visits to attractions accordingly.
Most attractions offer discounts, so if you have children, or you are a student or over sixty-five, take advantage.
What is the weather in Italy?
Italy is famous for its good weather, with the spring and summer sunshine making it an attractive summer destination. July and August are the hottest months, so ensure when you visit you take the necessary precautions and avoid the strong midday sun. In the north the mountainous regions often have thunderstorms, so be prepared.
What budget to plan?
Our travel guide offers you the perfect budget to ensure you enjoy your sun holidays in Italy. In order to enjoy a good holiday and take in all the country has to offer, a budget of around £65 a day should allow you to enjoy your time.
Discover more holidays in Italy: weekends, last minute deals, tours, holidays, great deals, cruise, ski holidays, sun holidays.