Suffolk Holidays 2021



Table of contents
With scenic coastlines, chocolate-box villages and resplendent countryside, Suffolk is an idyllic English escape. The county has a rich heritage and history with opulent Tudor estates and eye-catching churches. It's the perfect retreat for those seeking solitude or long walks in the countryside. With Suffolk holidays, you can explore bustling market towns like Bury St Edmunds or simply relax on the beach.
The top 5 things to see and do in Suffolk
1. Sutton Hoo
One of England's most important archaeological finds, Sutton Hoo is the burial place of Raedwald. The East-Anglian king was buried in an enormous Anglo-Saxon ship along with his impressive riches. The visitor centre displays many of the original finds alongside an excellent story of the ship's discovery.
2. Framlingham Castle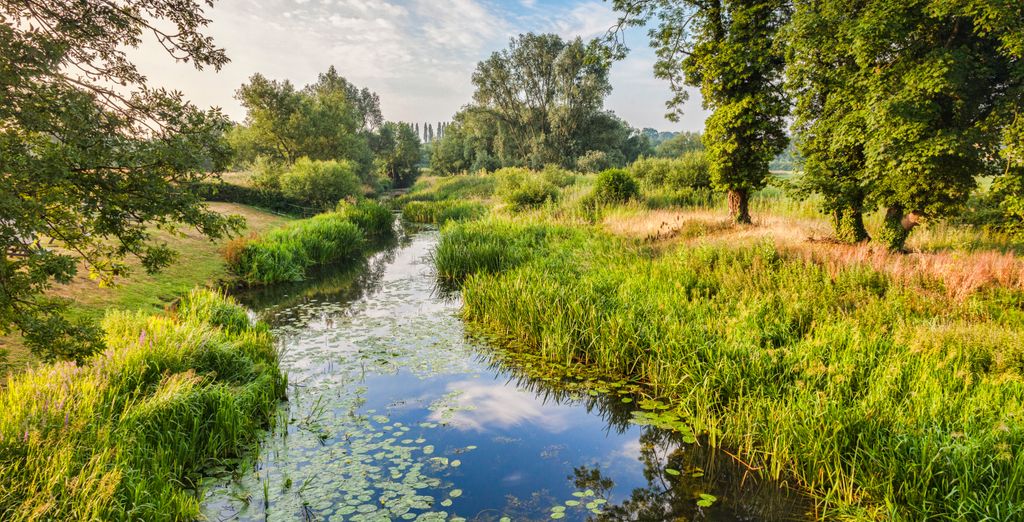 This magnificent 12th-century fortress in the heart of Framlingham is among the best preserved in the country. It's had an alluring history as a Norman castle taken by King John in 1216. Since then, it was converted into a luxurious estate for the rich Mowbray family. Today, it's managed by English Heritage and offers delightful tours.
3. Gainsborough's House
This 16th-century birthplace of Thomas Gainsborough holds the world's largest collection of his work. With a scenic Georgian facade and enchanting interiors, it's a must-visit for fans of rococo landscape painting. The gardens are equally charming, with trees dating back to Gainsborough's own lifetime.
4. St Edmundsbury Cathedral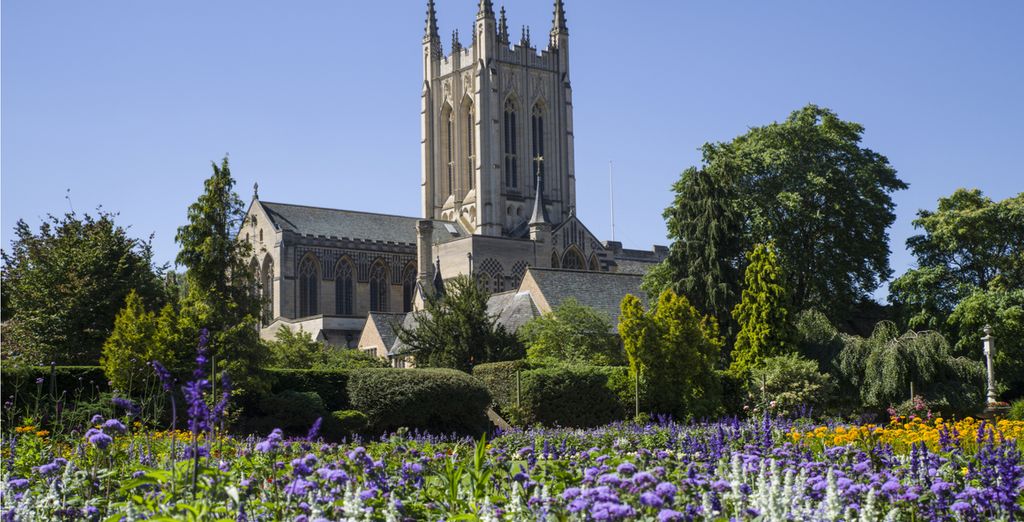 Bury St Edmund's has many fantastic attractions, but this cathedral is among England's most interesting. Completed in 2005, it features many impressive original 16th-century portions. Take a guided tour of the grounds for an in-depth look into its long and interesting history.
5. Kentwell Hall
Kentwell Hall is one of many fine Tudor estates in Suffolk. With turreted walls dating back to the 16th-century, it's a magnificent home that's largely unspoilt. Enjoy Tudor re-enactments and explore the scenic 30 acres of grounds at your own pace. The opulent estate has the most extensive moat in Suffolk.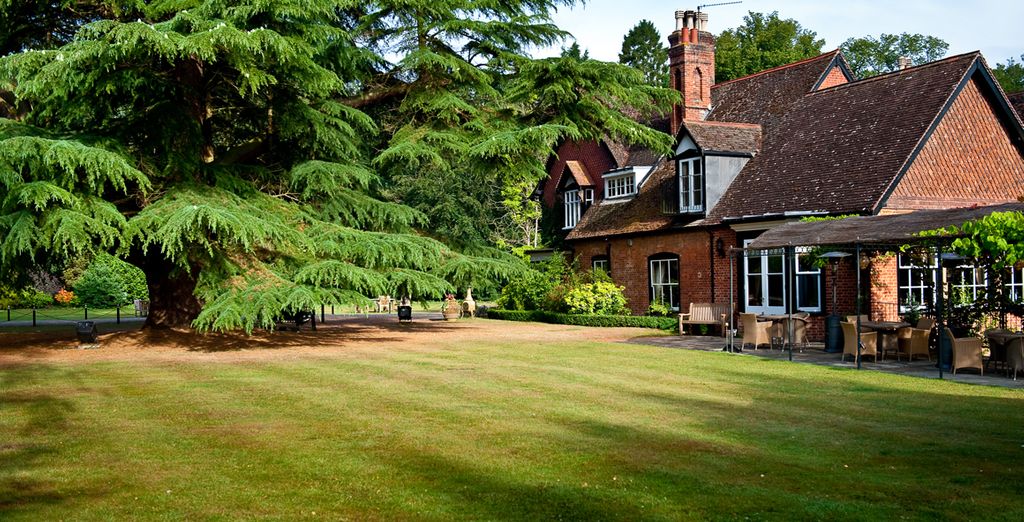 Escape to this charming country hotel within 7 acres of tranquil countryside. Rare artworks and Inglenook fireplaces give the interiors a timeless and regal feel. Rooms are equally delightful with warm Tudor patterns and hardwood furniture. The real standout, however, is the impressive pool complex.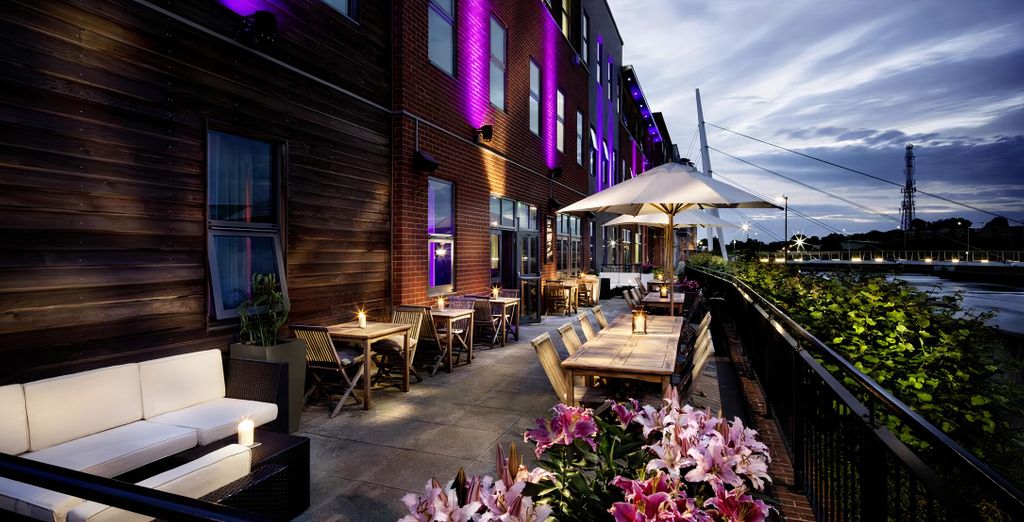 Enjoy a scenic stay in Ipswich, one of England's oldest towns. This waterfront hotel offers excellent dining terraces for toasts under the stars. Rooms are bright, modern and inviting, with bold splashes of colour and luxury en-suite bathrooms. You're just a short walk from the centre of Ipswich and its pretty, port-side area.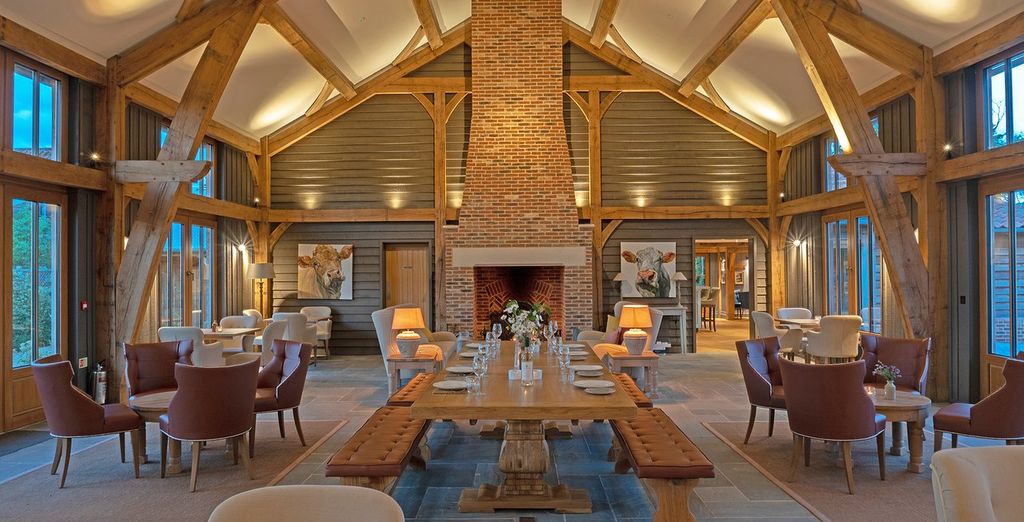 Enjoy a quintessential rural retreat with a modern twist at this delightful 16th-century farm conversion. Choose from luxurious bedrooms or farmhouse cottages featuring romantic wood burners and trendy exposed brick walls. Guests have access to a spectacular menu of locally sourced food and revitalising spa treatments.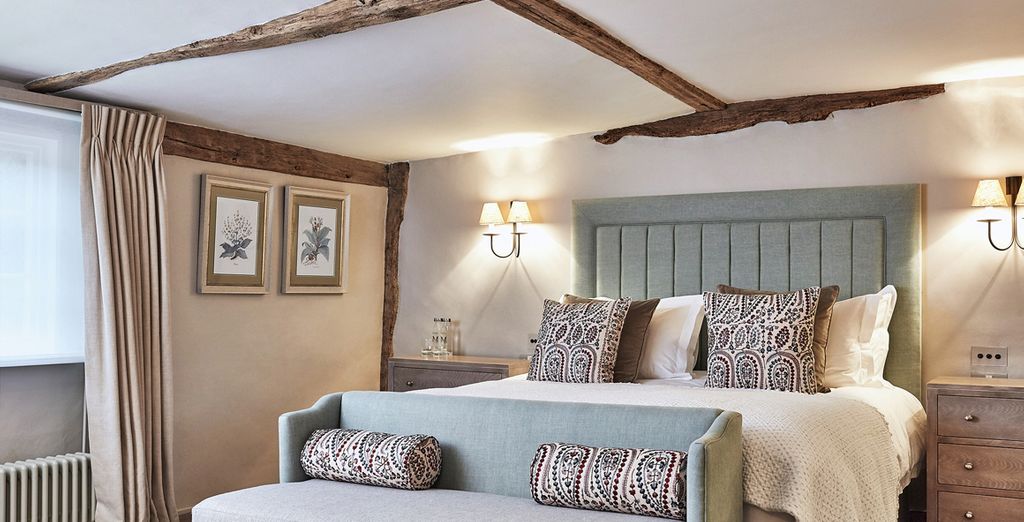 This remarkable, rural hotel is one of Suffolk's best-kept secrets. Nestled away in the countryside that influenced John Constable's paintings, it's bursting with country character and luxury features. Enjoy unique and bespoke rooms with open-beam ceilings and access to a delightful 17th-century bar.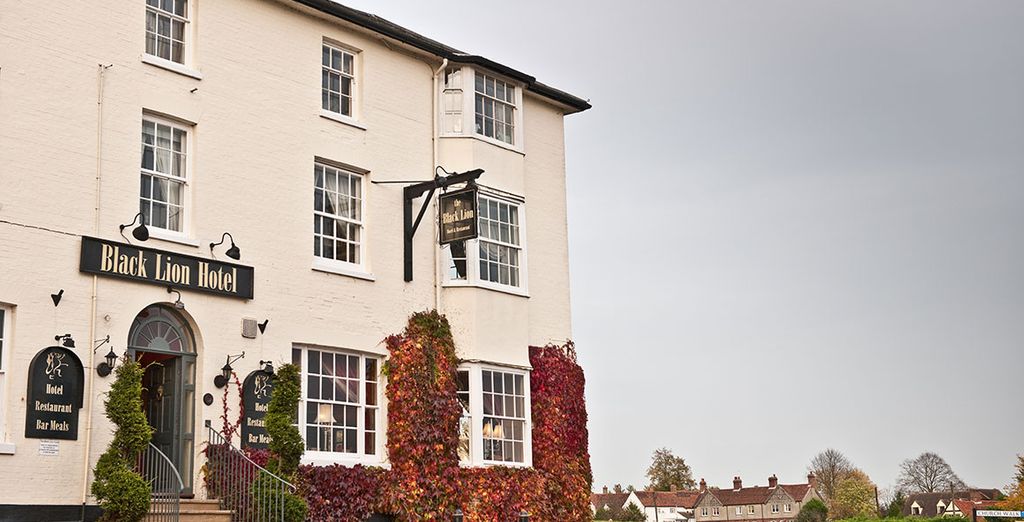 Enjoy a relaxing country inn stay at the Black Lion, a historic hotel in the heart of Long Melford. The hotel is said to be named after the wife of King Edward III in the 13th century. The interiors follow this theme to perfection with luxury bedding and regal four-poster beds. The restaurant is among the best-loved in the region, serving up local award-winning dishes like partridge pate.
When is the best time to go on holiday in Suffolk
Suffolk is a charming countryside retreat no matter the month, with bustling beaches and pretty Tudor manors. Summer is the peak season, particularly for garden and seafront visits. Prices can rise and accommodation books up, especially close to the coast. Beaches are at their busiest from July through August during the UK school holidays. Spring and autumn can be equally delightful for long walks in the country and heritage site excursions. You'll find pretty country estates open their doors for garden visits which dazzle around Easter. While winter is the quietest time to visit, it can also be magical. Ancient towns burst to life with festive fun, and walks in the country take on an ethereal quality. Most attractions stay open all year round too.
Going on holiday in Suffolk
Suffolk's main towns and cities are easy to get to with quick rail and bus connections nationwide. It's just a short rail trip from London to Suffolk with Greater Anglia Trains. For overseas arrivals, Suffolk is well connected to London's airports, particularly Stansted, and there's the more local Norwich Airport too. However, the best way to explore Suffolk is by car. Many of the most scenic and genteel coastal towns are not serviced by rail connections. A car will give you the convenience and control to travel when and where you need to. The A12, A14, A11 and A140 provide the main access routes throughout Suffolk. What's more, scenic drives are popular, particularly along the A1120.
Enjoy your holiday in Suffolk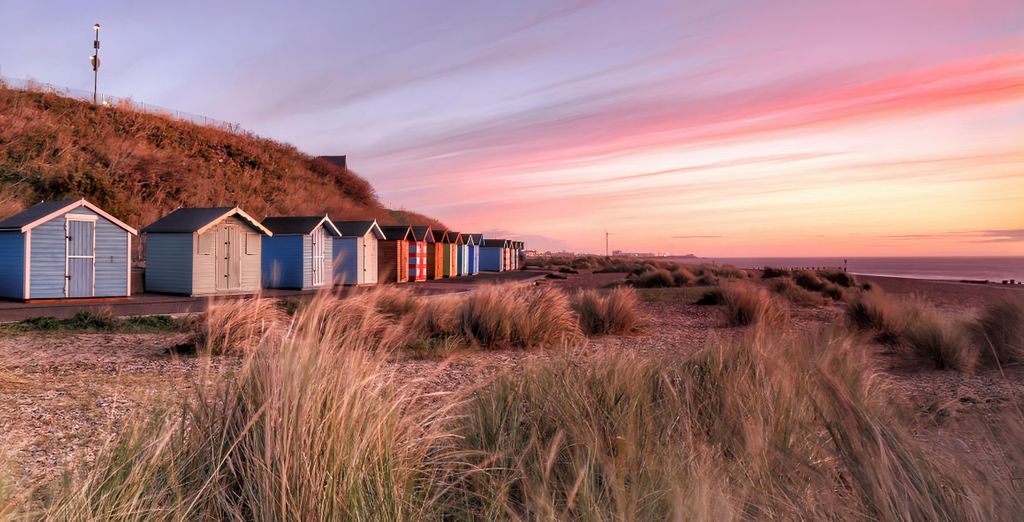 Suffolk is a versatile county that offers history and heritage alongside good old fashioned beach escapes. The wealth of first-rate restaurants and charming hotel stays make it ideal for couples. You'll find plenty of romantic options at our chosen hotels, from spa treatments to fine wine evenings. Families can discover atmospheric castles, fun animal parks and active kayaking excursions. While Suffolk isn't renowned for its nightlife, Ipswich and Bury St Edmunds provide delightful bars and pubs.
The Voyage Privé travel expert's opinion on Suffolk
Suffolk is the quintessential English escape. Scenic countryside, pretty villages and impressive heritage sites all provide excellent days out. Then there are the beaches. Genteel spots like Southwold and Aldeburgh provide show-stopping shorelines and fine fish and chips. The Suffolk Coast is dotted by picturesque nature reserves that are among the top birdwatching hubs in the country. With our Suffolk holidays, enjoy history and tradition in a relaxed and welcoming setting.