Lodge Holidays in the Lake District



Table of contents
Selection of the Best Lodges for a self catering Holiday in the Lake District ! Lodges with hot tub, dog friendly, with seaview, in the countryside...
Our top Lake District lodges and country hotels
Roaring fires, lakeside views and scenic mountain surrounds await in the Lake District. This is one of England's most treasured and spellbinding walking destinations, and it's easy to see why. Leafy trails, craggy peaks and charming villages cluster around spectacular lakes. A lodge or country hotel is the perfect way to explore this region, offering idyllic vistas from the comfort of your dining room. We've got a wide number of rural retreats and cosy country lodges to choose from here at Voyage Privé. The more rural you go, the better the seclusion and more tranquil the stay.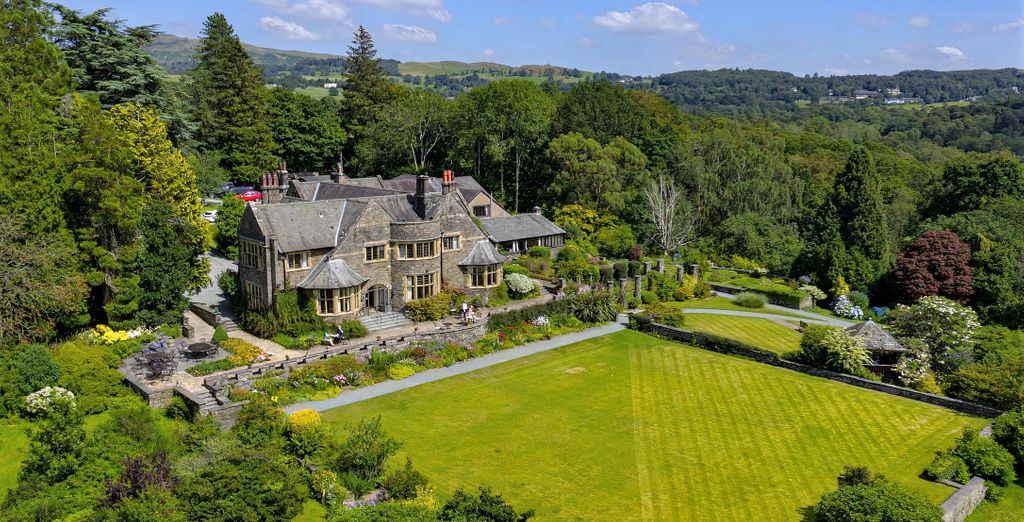 This stunning country lodge hotel is among the best placed in Windermere. Nestled on a hill, it boasts rewarding lake and mountain views from its rooms and serene gardens. The interiors are just as delightful, with floral prints and bespoke decor throughout. The lounge screams elegance with a carved fireplace, wooden panels and plush armchairs to relax in.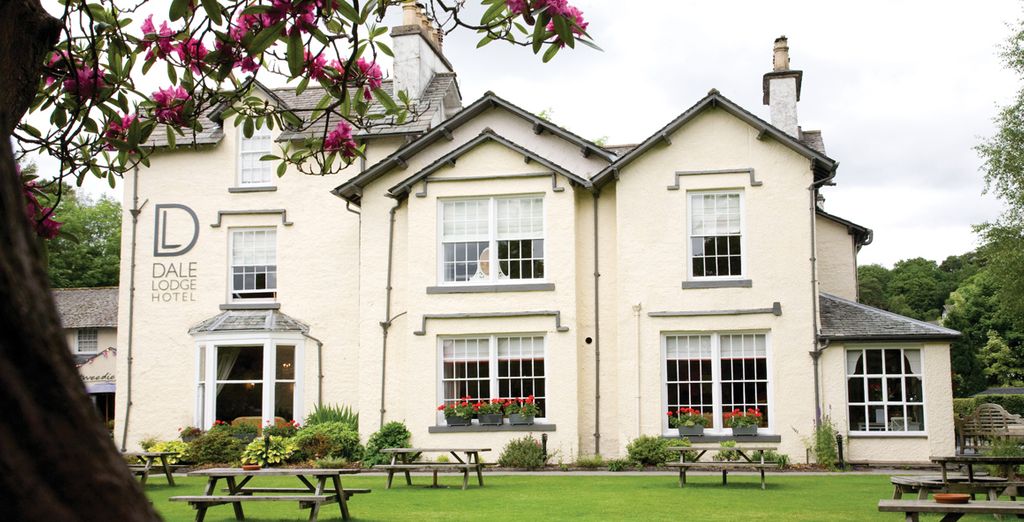 This charming Georgian hotel is situated in sleepy, rural Grasmere. You'll get a fine indication of its charm from its exterior, strewn with ivy and an elegant cottage aesthetic. Classically designed with bright, neutral colours and a boutique feel, larger parties can opt for their very own terraced lodge. Stroll the tranquil grounds or relax in the lounge overlooking the dreamy Lake District scenery.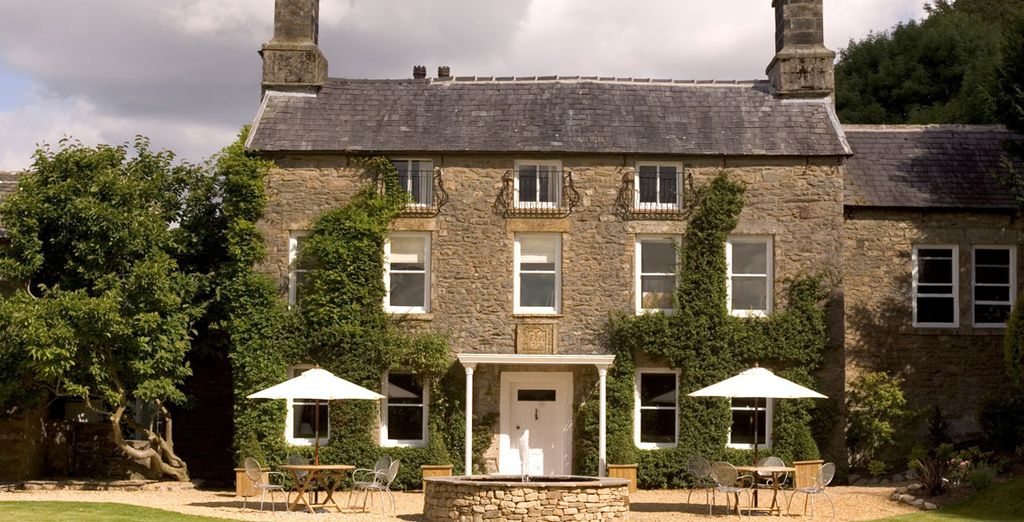 This impressive country hotel rests between the Lake District and Yorkshire Dales. It's surrounded by gorgeous gardens and offers exquisite country chic rooms. This fine country retreat is also blessed by an excellent 3 AA Rosette-awarded restaurant. Even better, you can take your pick from fabulous Yorkshire, Cumbria and Northumberland attractions.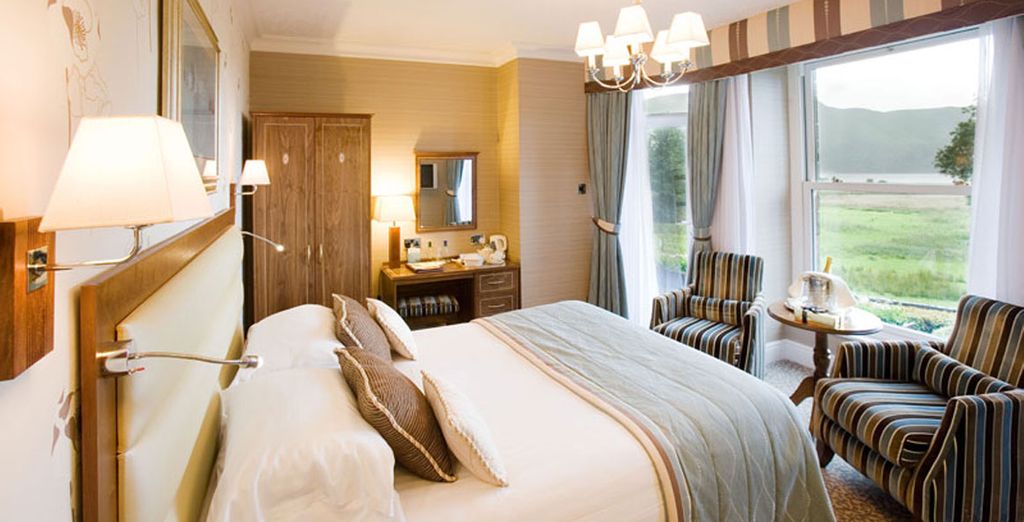 This delightful waterfront hotel offers views and access to Lodore Falls. Commanding 40 acres of manicured scenery, it's the perfect base for long hikes in the country. The hotel's interiors are welcoming and bright, with a fine restaurant and bar offering scenic mountain views. What's more, it's home to one of the finest spas in the region. Take a steaming dip in a pool surrounded by peaks and forests.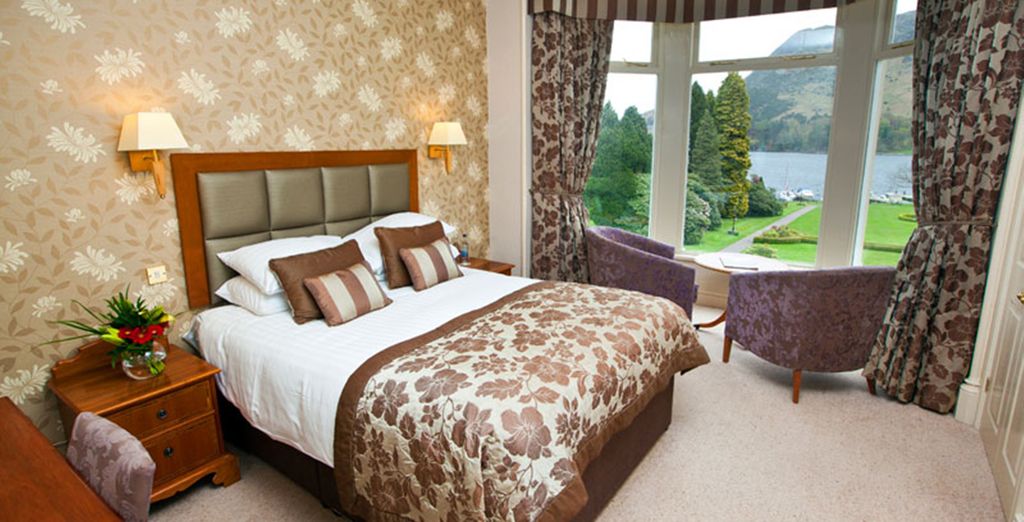 This impressive and award-winning hotel offers lakeside access, including its own boat mooring spot. The dining room, in particular, is magnificent, with views of Ullswater and the surrounding mountains. The hotel is bursting with first-rate facilities too, including an orangery, golf pitch and croquet. The fine, locally sourced restaurant menu provides an ideal romantic evening.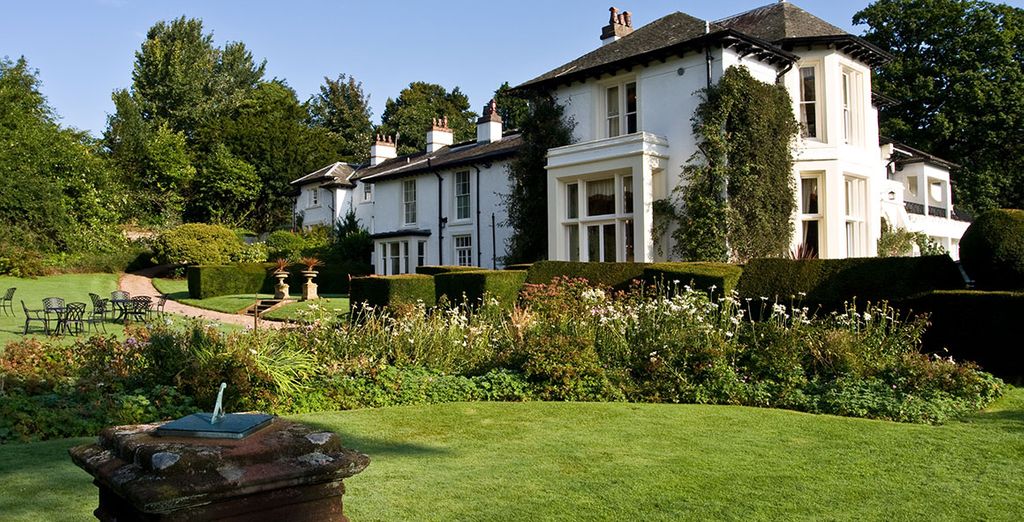 This elegant 18th-century country house hotel nestles beneath mountains on a lakeside. Inside, charming country furnishings give a sense of escaping into nature. Rooms are impeccably decorated with scenic garden and lake views, while the acclaimed restaurant serves up delicious locally sourced produce. Take a stroll in the scenic gardens with stretch over to the shores of glistening Ullswater.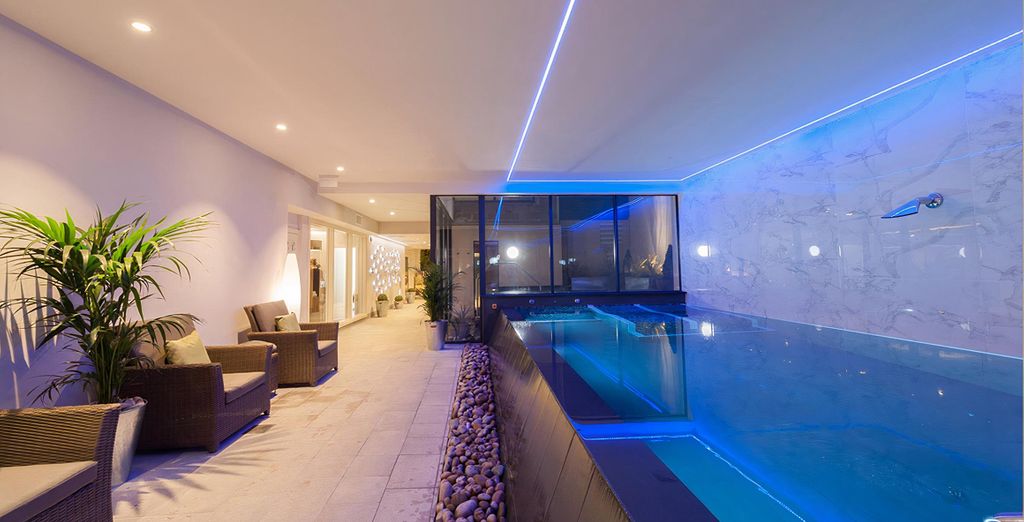 This impressive Victorian hotel boasts an excellent range of traditional rooms and an award-winning restaurant. Guests benefit from a luxurious spa that is situated right in the heart of nature. Return to this homely hotel after a day in the country and enjoy a swim surrounded by mountains. The interiors are bright and welcoming, with a fine blend of modern and period furnishings.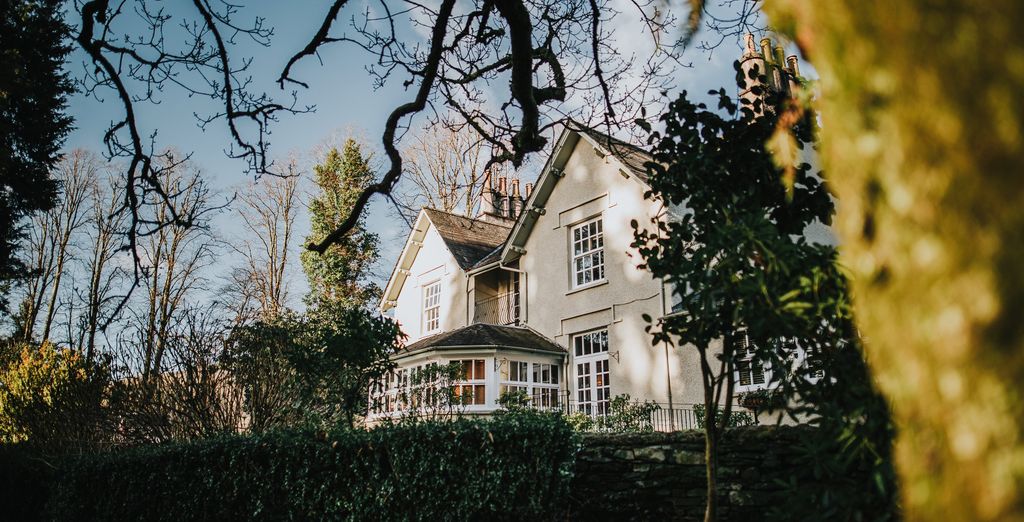 The 19th-century country house hotel boasts its very own secluded gardens and impressive lakeside views. The interiors have been decorated in mid-century modern and cosy country furnishings for a warm and welcoming stay. Make the most of the views with al fresco dining or drinks on the tranquil outdoor patio. You have access to pretty Windermere and the landscapes that influence Beatrix Potter and William Wordsworth.
The Voyage Privé travel expert's opinion on the Lake District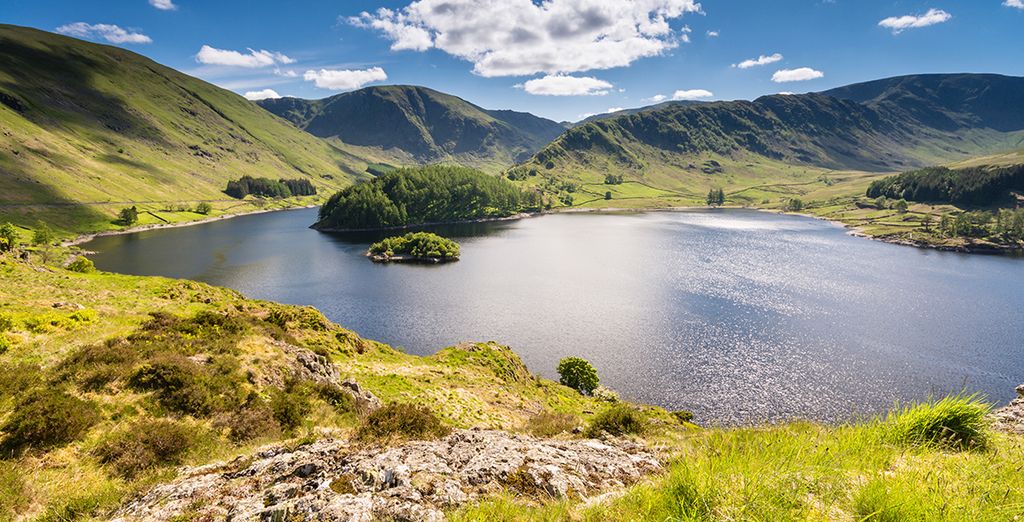 The Lake District is among England's most captivating regions. Dotted by tranquil lakes and shimmering pastures, it runs the gamut from quaint and pastoral to epic and wild. Our lodge and country hotels are the perfect settings to explore this rich region. From dining upon a lakefront to rigorous hikes over rugged fells, the possibilities here are endless. Pick from child-friendly steam railway trips or cultural excursions to Beatrix Potter's Hill Top cottage. What's more, our hotel options are bursting with history. Stay in centuries-old hotels that give you a feel of the landscape's grip over artists and creatives. After exploring your own itinerary, world-class dining experiences await in our hotels. Cumbrian produce is a gem in and of itself, with Herdwick sheep being a must-try delicacy.