The Best Hotels in Mauritius



Table of contents
Travelling is the perfect way to relax, bond with your loved ones and explore new things. Besides saving for your holiday and choosing the right destination, the biggest challenge is finding the best accommodation away from home. Luckily, Voyage Privé can help you find the best accommodation at an affordable cost, thanks to exclusive members-only deals. Visit our website to find the best Mauritius hotel for your trip.
Our best hotels in Mauritius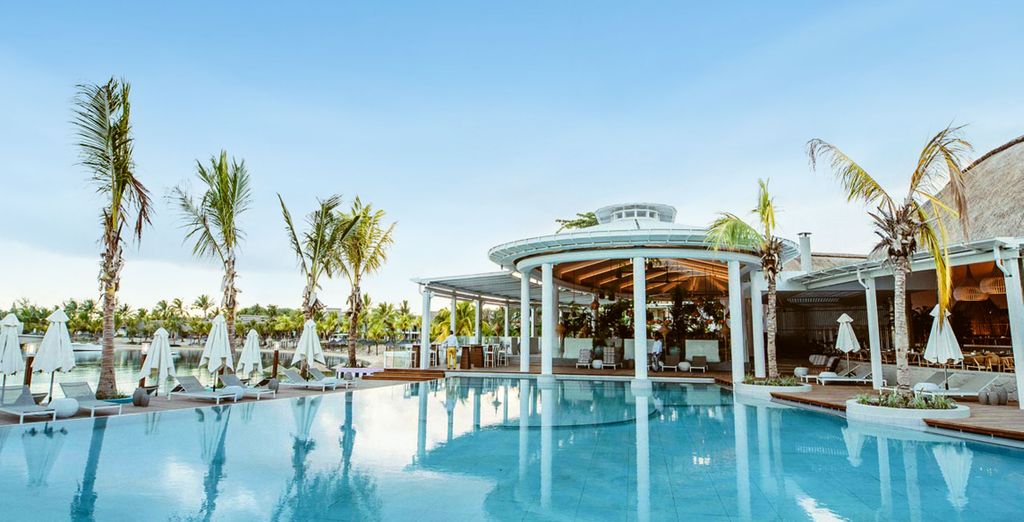 This five-star hotel situated close to Sir Seewoosagur International Airport boasts state-of-the-art facilities and amazing views of the Indian Ocean. The beach experience at Grand Gaube is unforgettable, thanks to its two private beaches and spectacular pools on site. When not at the beach, you can enjoy a range of cuisines (both local and international) at any six on-site restaurants or try local beers at any of the seven bars. Additional facilities at the hotel include sporting facilities and a spa.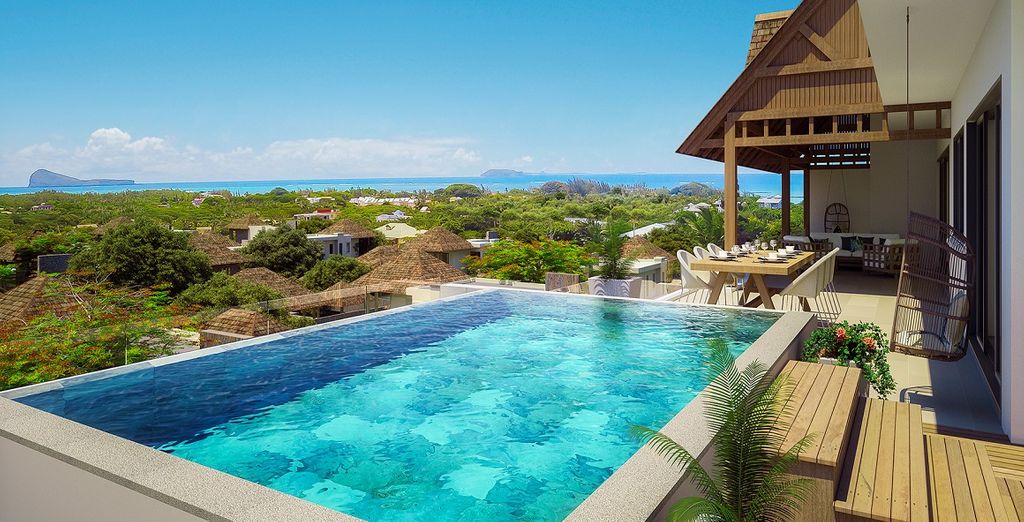 This resort is strategically located at the heart of Grand Gaube, making it a perfect choice for water sports lovers. The guests are treated to a range of villas and suites at the resort as they admire the appealing scenery of the Indian Ocean and its sandy beaches. The facility also has an incredible pool where you can enjoy floating around when not out in the ocean. Moreover, the appealing blue sea waters, amazing diving spots and villages nearby will all be at your disposal when staying here.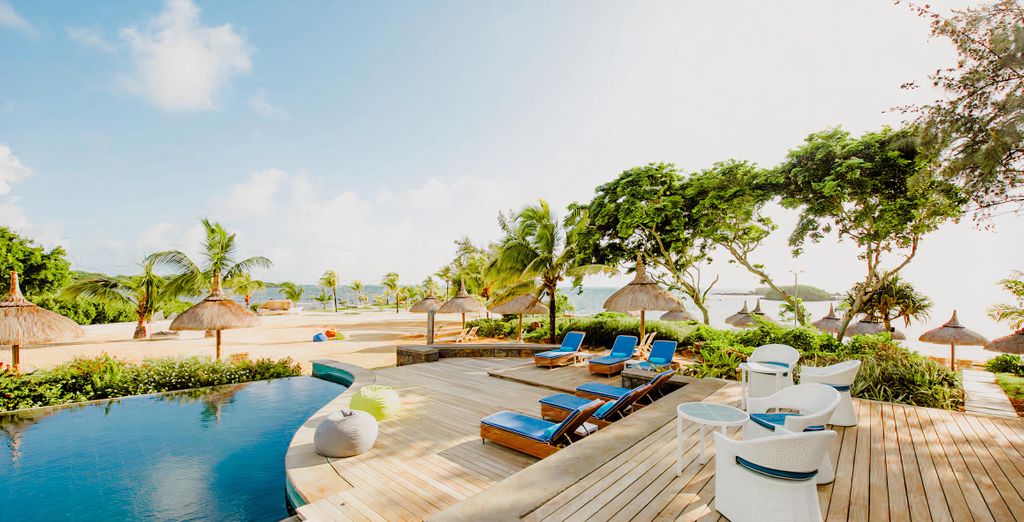 Staying at this four-star resort located 25 km from Port Louis is an unforgettable way to experience the beautiful northeastern coast of Mauritius. The hotel is popular for its incredible white sands, outstanding cuisine, clear waters, significantly large coral reefs and exemplary hospitality. Combined with the modern roof facilities, private pool and spa services on the premises, these facilities make the resort an excellent choice for most visitors. The neighbouring Bras D'eau National Park also sets the facility apart from the other options.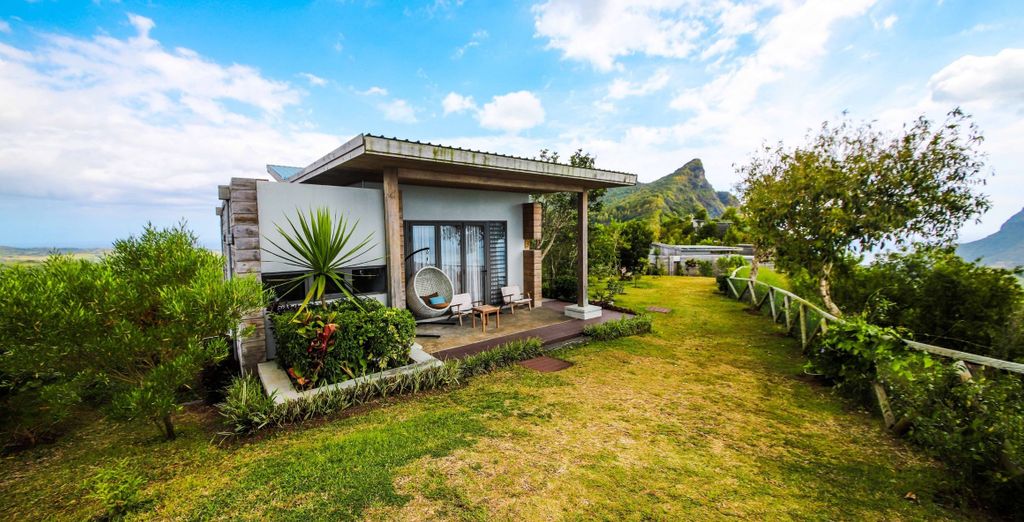 Chalet Chamarel Seasense Boutique Hotel & Spa is an adult-only five-star resort in Belle Mare, 41 km away from Grand Gaube. The hotel's amazing sea views, proximity to sandy beaches, and incredible landscape make it ideal for honeymooners looking forward to exploring Mauritius and making memories on the beach. Guests at the hotel can also participate in a wide range of outdoor activities, including cycling, snorkelling and kayaking, or just relax by the heated pool or the spa. If you are a foodie, don't forget to try the amazing local and international cuisines available at the hotel's restaurant.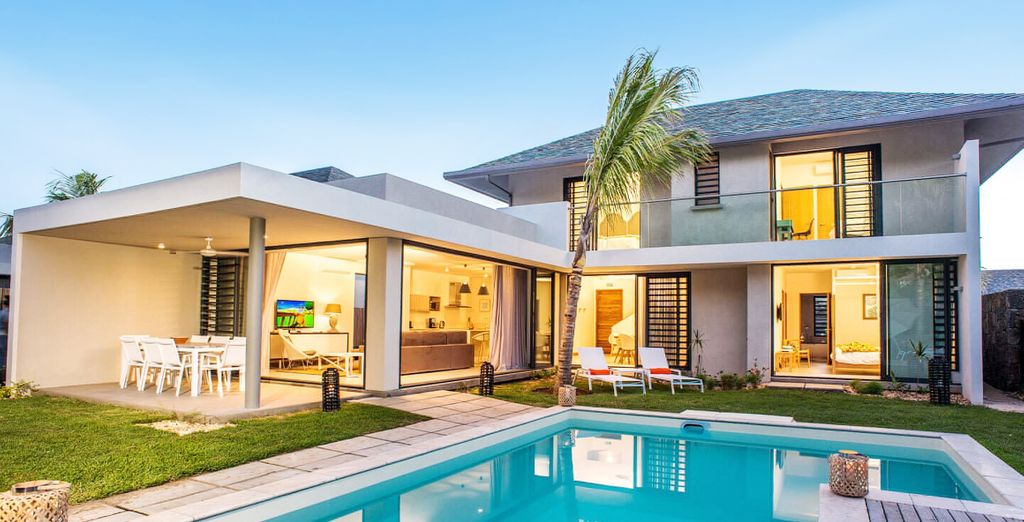 Experience the perfect blend of a luxury Mauritius hotel and the intimacy of a villa at this villa resort located on the west coast of Mauritius. Its location provides a quiet environment perfect for unwinding and ideal for fishing and other aquatic activities. The hotel's air-conditioned rooms feature kitchens, flat-screen TVs, free Wi-Fi, private balconies and patios. In addition, guests can enjoy recreational amenities like an outdoor pool, a fitness centre and bicycles to rent.
Services you will find at our hotels in Mauritius
The services you will find at our hotels in Mauritius are as follows:
Fitness centres
Cycling
Wi-Fi
Flatscreen TVs
Swimming pools
Going on holiday in Mauritius
With all the trending stories about Mauritius, everyone wants to tour the island immediately. Patience, however, allows you to have the best experience on your trip. The experts at Voyage Privé recommend between October and December as the ideal period, thanks to the hot temperatures. Besides the warm weather, this period also guarantees you blue skies and clear waters, ideal for an incredible experience at the beach.
Hotel offers in Mauritius convenient for all kinds of travel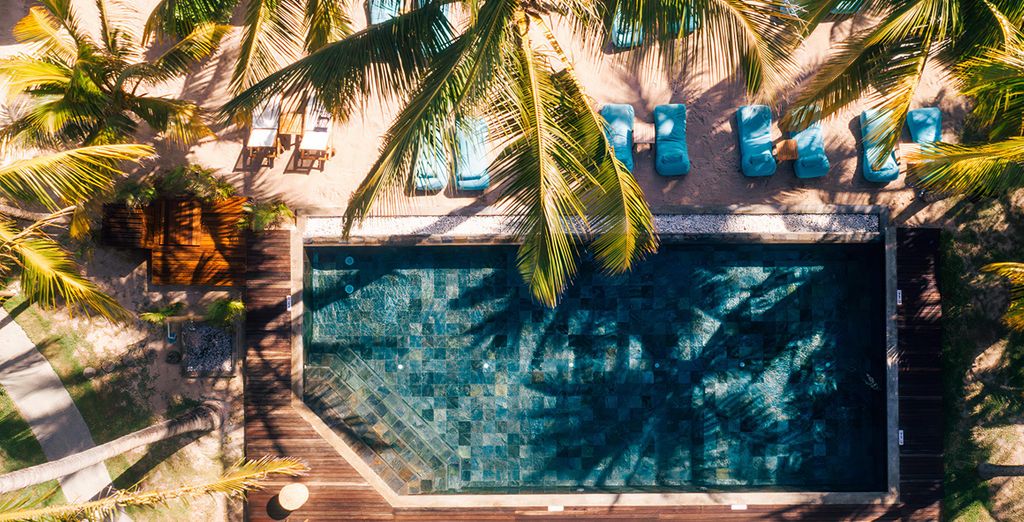 Your trip will only be successful if you find the perfect accommodation according to your tastes and preferences. Comfort and convenience are the most vital considerations when looking for the perfect accommodation. The above hotels and resorts are fully invested in keeping you comfortable and entertained through their services and amenities. Our hotels offer spacious rooms, delicious food, beautiful scenery and different outdoor activities.
The range of hotels we offer in Mauritius
Boutique hotels, luxurious hotels, spa hotels, B&Bs and villa hotels.
Mauritius: what should we bring for a hotel stay?
Toiletries, bathing suit, towel, clothes and a charging cable.
Your best hotel in Mauritius: how to get there and make your booking
How to get to Mauritius
The most convenient way to access Mauritius is taking a flight and landing at the Sir Seewoosagur Ramgoolam International Airport, 50 km away from Port Louis. Being an island also makes holiday cruises suitable and these are exciting ways of travelling to the island nation.
How to book your hotel in Mauritius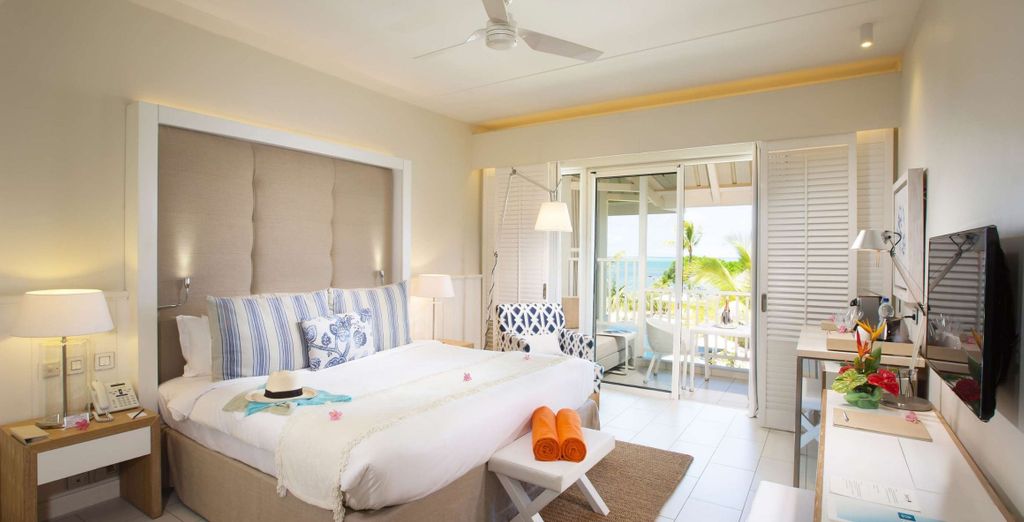 Convenience and cost-effectiveness are key aspects to look out for when choosing your holiday accommodation. At Voyage Privé, we ensure that our clients get the best locations when booking hotels for their next holiday. Besides ensuring convenience, members also enjoy great discounts and deals on their accommodation when they book through our website.
The opinion of the Voyage Privé travel expert on Mauritius
The primary goal of going on a holiday is to relax, unwind and explore. Mauritius offers you the perfect opportunity to achieve all the above while bonding with your loved ones on sandy beaches and enjoying beautiful views. A visit to the island ensures you create unforgettable memories, joining families, lovers and friends.
Mauritius – the perfect blend of culture and nature
Mauritius is the dream holiday destination for both honeymooners and families. It is a romantic destination where you can enjoy amazing cuisine on sandy beaches and in traditional villages. One visit is never enough if Mauritius is the destination!