Booking Mauritius: for dreamy holidays in the Indian ocean



Table of contents
One of the most stunning locations on the planet, Mauritius is famed for its white powder beaches and crystal clear waters, enchanting all those who visit.
Located in the southern Indian Ocean, it's the ultimate luxury getaway. In fact, it's not hard to imagine yourself kicking back and sipping on a delicious cocktail poolside at your 5* hotel.
Although the main island prides itself on providing the ultimate rest and relaxation along the coastline, there's also an active side to this paradise. The inner island consists of lush green rainforest, where travellers go to seek adventure amongst the waterfalls, and wildlife spotting of the many rare and colourful birds.
The Voyage Prive travel expert's opinion on travel to Mauritius.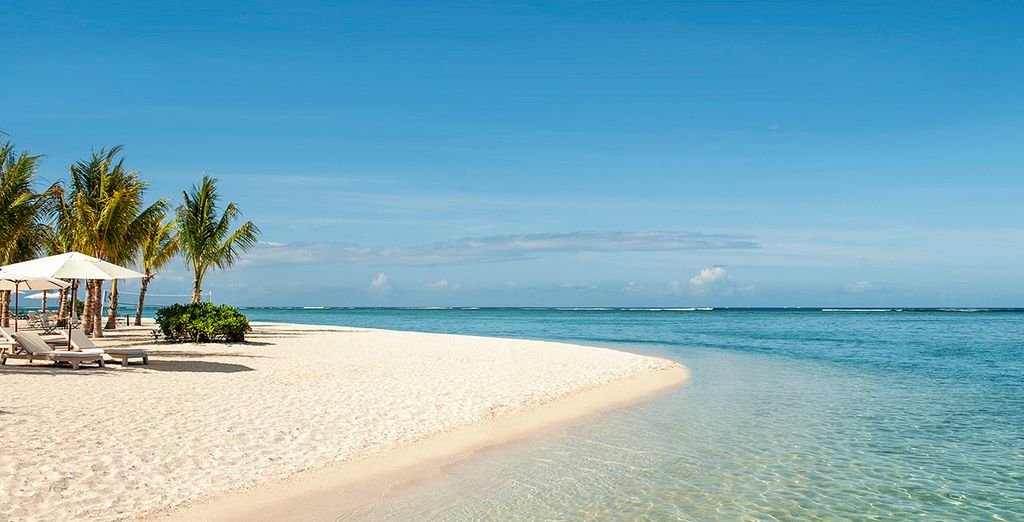 Above all, Mauritius is a first-class honeymoon destination. Its romantic atmosphere and endless beaches are best-enjoyed by couples wanting to escape from the real world for a week or two. Sure, Mauritius is also a great getaway for families, it's sometimes best to save this touch of luxury for just the two of you.
There's many different sides of Mauritius to choose from. Relaxing on beautiful sun-drenched beaches, diving and snorkelling amongst the colourful coral reef in the sapphire ocean, or hiking in the national park, the choice is yours. And what's more, with Voyage Prive, you can plan each day from the comfort of your 5* luxury accommodation.
Mauritius isn't just famous for its landscapes, it's also a hub for delicious food. Whilst there, try one of the island's delicacies. Gadjacks are fried snacks which are mostly enjoyed as street food. They're a delicious yet decadent treat, so you won't want to indulge in too many.
Seafood is, of course, very popular. A traditional dish is Fish Vindaye; a curried seafood recipe served with sauce laced with mustard seeds, turmeric, onion, garlic and ginger. If you're a seafood lover, also try the Camarons; freshwater prawns in hot sauce.
You'll find spicy dishes aplenty on Mauritius, and what better way to wash it down than with a glass of the island's finest rum.
Mauritius's dry season runs from June-September, and the wet from November to April. January is the wettest month, with 17 rainy days.
Due to its Southern Hemisphere location, the dry season is technically winter, which averages a daily temperature of 25 degrees. In the wetter months, this rises to 28. It's recommended to travel during the drier months, as its usually quieter, too. Just avoid school holidays if you prefer mostly adult holidays.
Top 5 things to do / see in Mauritius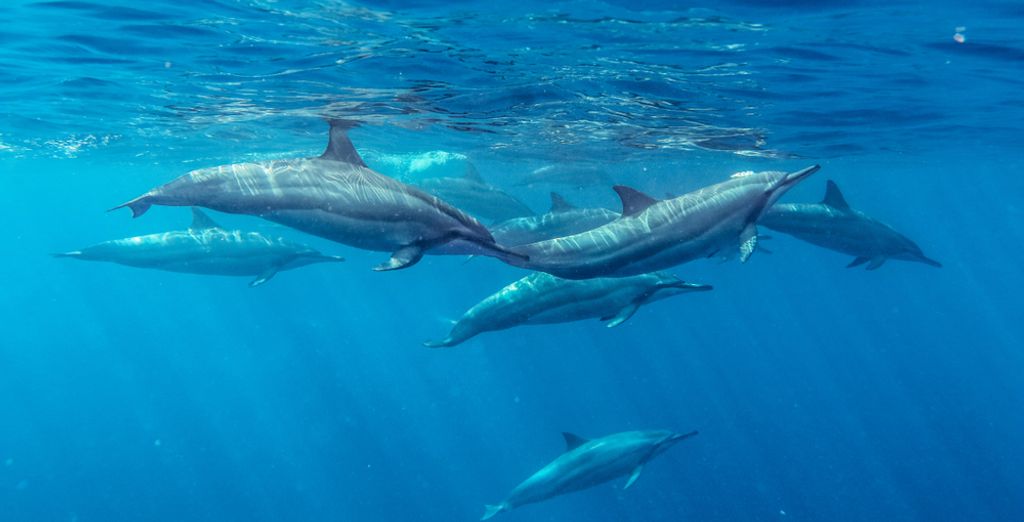 1. The beaches
It goes without saying the beaches are top of the list. These are best enjoyed whilst reclined on a sun lounger, glass of bubbly in one hand, book in the other, with an occasional dip in the glass-like water when it gets too hot. Although many of our exclusive hotels and villas are situated on their own beaches, it's always nice to explore what the rest of the island has to offer. Ile des Deux Cocos is a tiny island perfect for a day trip, where you can experience snorkelling amongst the colourful fish. There's also Le Morne a great spot for water sports and kitesurfing. If you like to go off popularity, Ile Plate Beach is one of the top-ranked, so you won't be disappointed.
2. Black River Gorges National Park
A huge national park in the South of the island, there's plenty of excursions where you can explore the natural beauty of the inner island. Pack comfortable shoes and a camera, and head to Gorges viewpoint for the most Instagrammable landscape, surrounded by a backdrop of lush green rainforest. There's also tropical waterfalls to experience, and even a zip line for the daredevils, too.
3. Morne Brabant
This mountain in the South-West of the island features fantastic views (its summit is 556 metres above sea level) - Get the camera ready. You can get there on your own accord, or book an excursion for the full experience.
4. Ebony Forest Reserve
This beautiful area was once home to the Dodo, and today still houses much tropical wildlife. Take in the full surroundings with a safari jeep trip (stopping off for a glass of fizz along the way!). The colours and landscape is truly breathtaking; a must-see. After, you can visit the Seven Coloured Earths, a popular geological formation of sand dunes which show off 7 swirling colours. Like sand in a glass bottle, it mirrors something you're used to seeing from NASA, as opposed to right here on Earth.
5. Swimming with dolphins
You can do this beautiful and humbling activity in various spots across the island. See the bottlenose and spinner dolphins in their natural habitat, enjoy the lap of the waves against your speedboat as you head out and submerge yourself in the waters to join them. A truly magical day out.
Which hotel to choose in Mauritius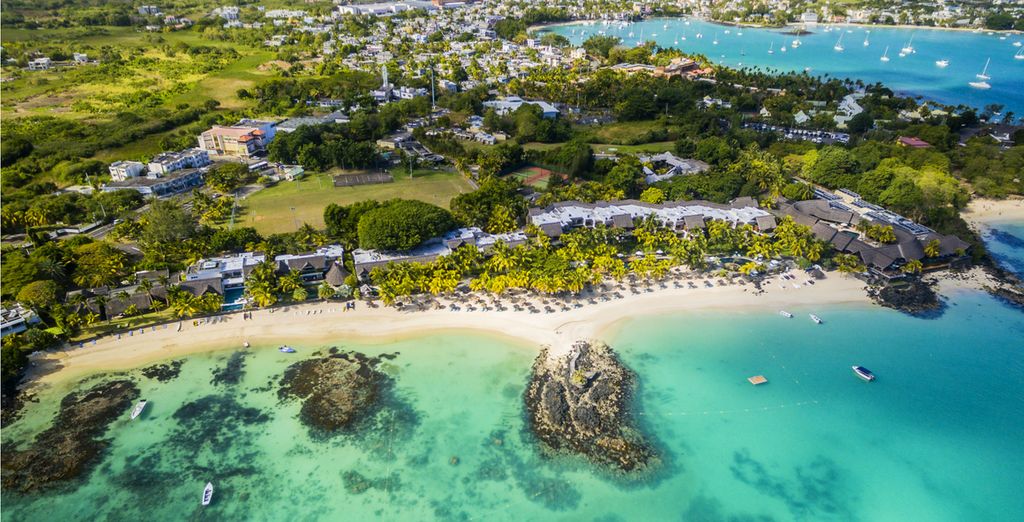 Domaine des Alizées Club & Spa 5* - Boasting an 8.8 customer rating, this hotel is situated 5 minutes away from Pereybere Beach.
Enjoy seamless luxury with your own private one-bed contemporary apartment, complete with a terrace. There's also an outdoor pool with swim-up bar, for relaxing or floating around in. Or, you could treat yourself to a few hours in the world-class spa - perfection.
Each apartment includes a kitchenette, living room and dining room, so you can enjoy a night in if you wish, just order a nice bottle of wine and we'll leave you to it. If you prefer dining out, there's an a la carte restaurant, serving the finest food for a truly exquisite evening.
Radisson Blu Azuri Resort & Spa 5* - Situated in Haute Rive on the Northeastern coast, this beautiful resort lives on the world's third largest coral reef, and sports a spa and 18 hole golf course. It also has a Kids Tribe for the little ones.
For a truly unique experience, treat yourself to a Deluxe Prestige Room, positioned on the beachfront, with your own private plunge pool and mini bar. Enjoy all inclusive dining with one of the several on-site restaurants, sampling the finest in fresh seafood, with an extensive wine list to boot.
Marguery Exclusive Villas - With a 9/10 customer rating, the Marguery Exclusive Villas live in the Black River Tamarin, a former and very quaint fishing village.
Enjoy a luxury private villa, complete with swimming pool and landscaped gardens. With breakfast included, you can choose to cook in your kitchenette come supper time, or dine in one of the nearby luxurious restaurants. Enjoy a day by the pool before glamming up for the evening, starting with a sumptuous cocktail.
Practical information about Mauritius
Languages?
The official language is English, but the melting pot of cultures on the island means Creole, French, and Indian languages are also spoken.
Currency? Mauritian rupee.
Budget? If you're going all inclusive, you don't need to worry about a big budget, but it's always nice to splurge on holiday. Food and drink is quite reasonably priced, but for excursions expect to pay anything from £50-over £300 depending on the experience for dolphin swimming, and similar for boat trips.
Discover our deals to Mauritius: great deals, holidays, last minute, booking.