The Best Time to Visit Mauritius



Table of contents
The far-flung island nation of Mauritius – also known as the 'Star and Key of the Indian Ocean' – lies some 1,200 miles off the southeast African coastline. Thanks to its position near the Tropic of Capricorn, it enjoys a tropical climate with year-round warm temperatures. But this beautiful country is at its best in October and November – when you can enjoy comfortable temperatures without humidity or December's crowds.
Seasons in Mauritius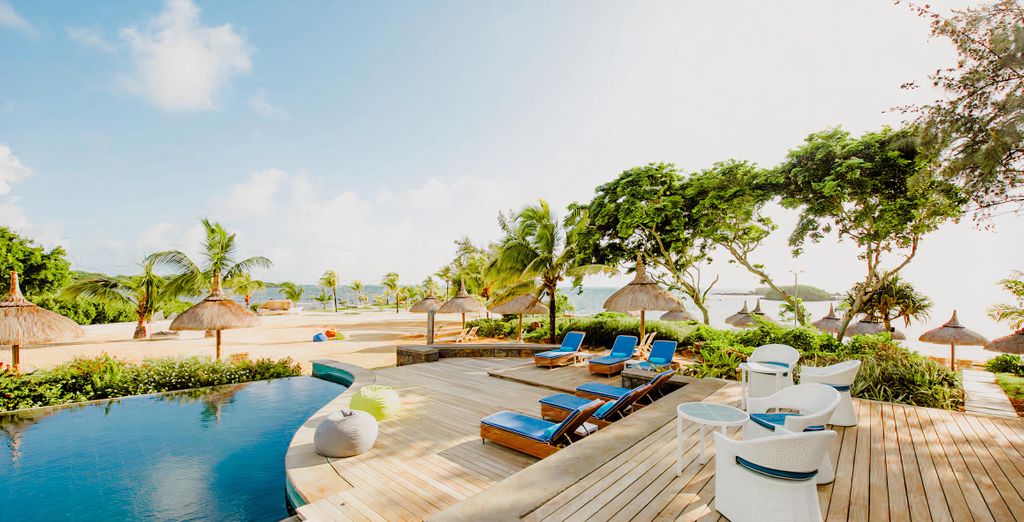 Temperatures are generally warm throughout the year, and rarely dip below 17°C or rise above 31°C. Mauritius does still have two distinct seasons, however. The warm and humid season runs from November to April, though temperatures (and rainfall) peak in January and February, when the mercury reaches 31°C. January to March is also the cyclone season, so be careful if travelling during this time. Most of the rain falls on the east coast and central plateaus, while the more sheltered west coast is often a safer bet for dry days in this period. You will often find that the weather is completely different on either side of the island.
Meanwhile, Mauritius' winter season runs from May to October. While the island does not experience autumn, May usually marks the transitional month between spring and summer. The rain begins to ease off and it becomes a little cooler, dropping to a pleasant 27°C. From June to September, temperatures hover in the low to mid-20s, but the weather is generally still sunny, especially in the north. Around this time, trade winds blow in from the southeast, so the west coast is a safer bet if you are planning on swimming or snorkelling.
Temperatures begin to increase again come October, which marks another transitional month. Temperatures climb back up, hovering around 27°C. October is the driest month, with only 53 mm of rainfall on average, making it a great time to visit.
When to go snorkelling in Mauritius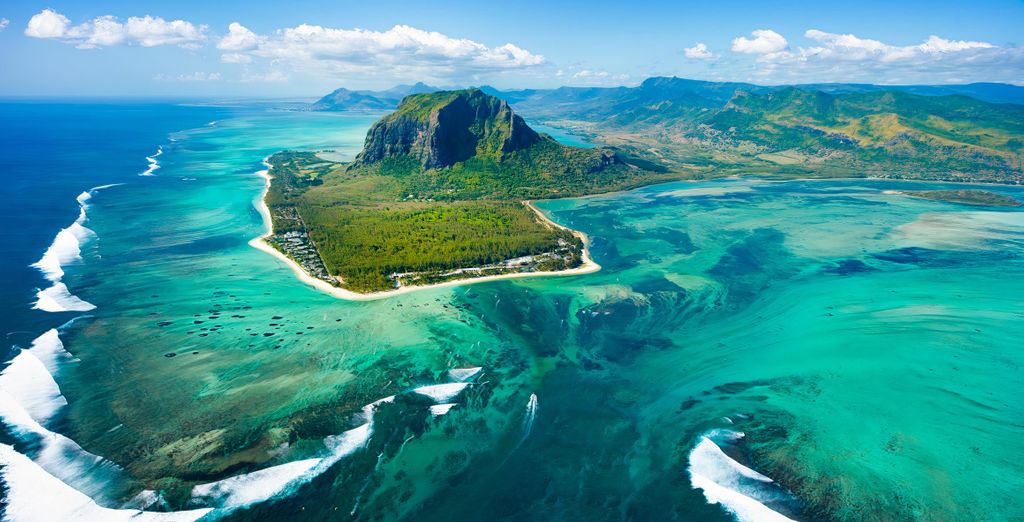 Sea temperatures are typically warm all year round in Mauritius, with summer highs of 27°C and balmy winter lows of 21°C. Summer (November to April) is the ideal time for snorkelling, though you should be wary of cyclone season from January to March.
Winter can still offer good snorkelling opportunities, but if you are planning to visit the Blue Bay Marine Park, avoid June to September. This iconic area contains Mauritius' largest lagoon but is exposed to the east coast trade winds, and choppy waves can reduce underwater visibility. If you do plan to travel in these months, consider the Grand Baie area in the northwest of the island instead. This is an excellent departure point for a boat tour that allows you to snorkel around Flat Island and Gabriel Island. Located just a few miles offshore, the seabed here is better preserved than the bed around the main island, though currents between the islands can be strong.
Festivals in Mauritius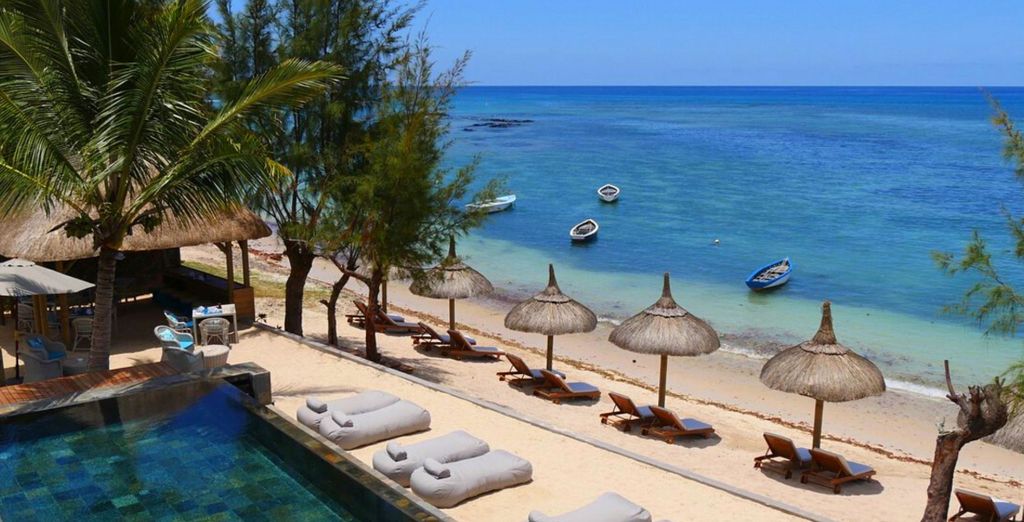 Mauritius is a diverse country and home to people from a wide range of cultural backgrounds. The influences of India, China and France, not to mention Mozambique and Madagascar, are visible in its festivals and public holidays, which celebrate a number of faiths. With the exception of Christmas, most holidays fluctuate according to the lunar calendar. So, if you are looking for a festival atmosphere, consider visiting from late January to March. This is usually when the Chinese Spring Festival, Mauritian Independence Day and the Hindu festival of Holi take place. You can see the main Chinese Spring Festival celebrations in Chinatown in the island capital of Port Louis. Lion and dragon dances abound, red lanterns sway in the streets and exuberant firework displays light up the night.
If you are visiting in March, don't miss Independence Day on the 12th, when Mauritius commemorates its independence from British rule. The island's colourful flag is on display everywhere, and you can enjoy parades, live music and dance shows. The festive atmosphere continues for the rest of the month with the Hindu festival of Holi. Just under half of Mauritius' population is Hindu, so Holi is a time when thousands of islanders celebrate this Festival of Colours. Festivities commence with the lighting of a bonfire, followed by two days of continuous celebrations. The streets are awash with coloured powder, the sound of drumming fills the air, and you can expect lots of singing and dancing.
Alternatively, visit in November to enjoy the colourful celebration of Diwali, the Hindu festival of light. Port Louis is decked out in lights for the occasion, and oil lamps glow from windows all over the island, its streets bustling with energy and music. Look out for garland-covered temples, local sweet treats, and late-night firework displays.
Planning a trip to Mauritius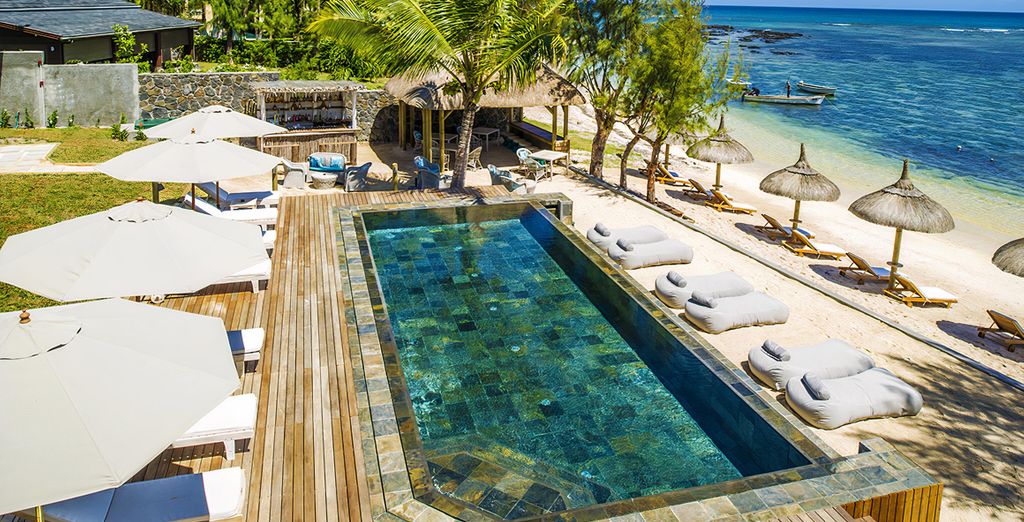 Mauritius' tropical climate means its stunning beaches and waterfall-studded mountains are picture-perfect all year round. The best time to visit is generally from October to December. Although it is worth noting that tourist numbers peak in December when visitors flock to enjoy the winter sun. Visit in late October or November to enjoy sunny days with less humidity and fewer tourists.
Here are our tips for packing for Mauritius:
Plenty of lightweight layers in breathable fabrics
A cardigan or jacket for evenings, especially if travelling from June to August
Insect repellent and bite cream
Sunglasses with UV protection
Travel adaptors: Mauritius has two plug types, C and G. Plug type C has two round pins, while type G has three rectangular pins in a triangle shape (also used in the UK). Mauritius uses a 230V supply voltage and 50Hz.
Reef-safe sunscreen: Sunscreen is essential, especially in a tropical country like Mauritius. But make sure to pack a reef-safe cream (free from oxybenzone or other benzophenones) to help protect Mauritius' vulnerable corals.