Honeymoon Package In Mauritius



Table of contents
Contrary to the popular opinion that Mauritius is a honeymoon destination, there is so much you can do here, whether you're visiting alone or with family. Mauritius is full of attractions and historical sites that will make your visit to the beautiful island worth it. From the stunning beaches to the azure waters and the adrenaline-rushing activities, there are definitely many things you can do while holidaying in Mauritius.
The top 5 things to see/do in Mauritius
1. Find your way to Port Louis
You shouldn't visit Mauritius without exploring the largest city in Mauritius-Port Louis. One of the remarkable things about Port Louis is the beautiful central market. Here, you will find locally grown and exotic foods, spices, crafts, souvenirs and many other items of interest. If you enjoy arts, you can find your way to the Port Louis Theatre or choose to book a guided tour of the city to make things easier.
2. How about some deep-sea fishing?
While visiting Mauritius, you should consider trying some deep-sea fishing, which is a popular activity on the island. The sea is home to many different fish species, including black and blue marlin, barracuda, sharks and yellow tuna. There is even a Marlin World Cup held annually from February to March. Therefore, if you're visiting around this time, you can attend and take part in it.
3. Explore the Caudan Waterfront
You can also head over to the Caudan waterfront and meet new people. At the same time, you can enjoy the different street entertainers here and enjoy watching them as you while your afternoon away. Apart from the entertainment, you can visit the wide array of historical buildings, including the Mauritius Natural History Museum and Blue Penny Museum.
4. Check out the local heritage in Mahebourg
Once in Mauritius, you should ensure that you don't complete your holiday without visiting the south section of Mauritius. Despite being relatively underdeveloped, this area offers a raw feel of Mauritian life. From here, you can enjoy magnificent views of the surrounding landscapes, including the Ile aux Aigrettes. Most parts of Mauritius have some outside influence, but not the south section.
5. Visit Grand Bay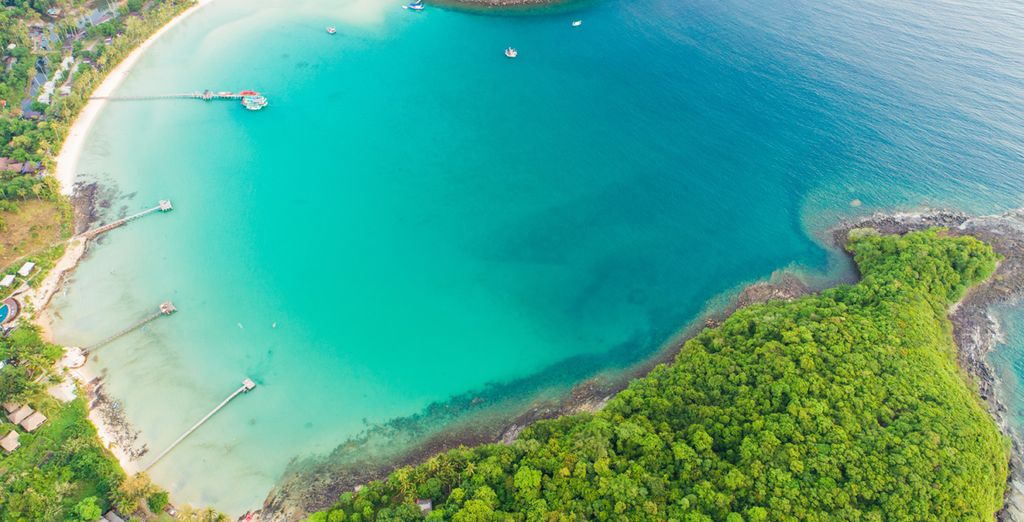 If you want to have a night full of fun, consider visiting Grand Bay. The locals here really understand their assignment. Grand Bay is full of bars, discos and restaurants just waiting for you. Also, you can go and relax at the La Cuvette Beach and let the Mauritian vibes overwhelm you because Grand Bay is the tourist mecca.
Our best hotels in Mauritius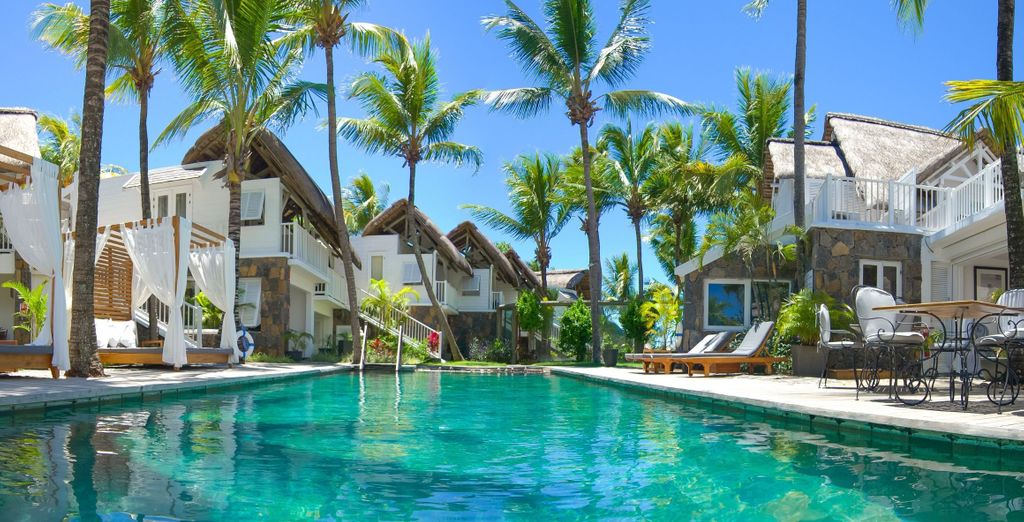 This is a one-of-a-kind boutique hotel offering exclusive and elegant stays. If you want to enjoy your holiday without feeling tied to one resort, this would be an ideal location for you. Not only is the hotel peaceful but it is also very private.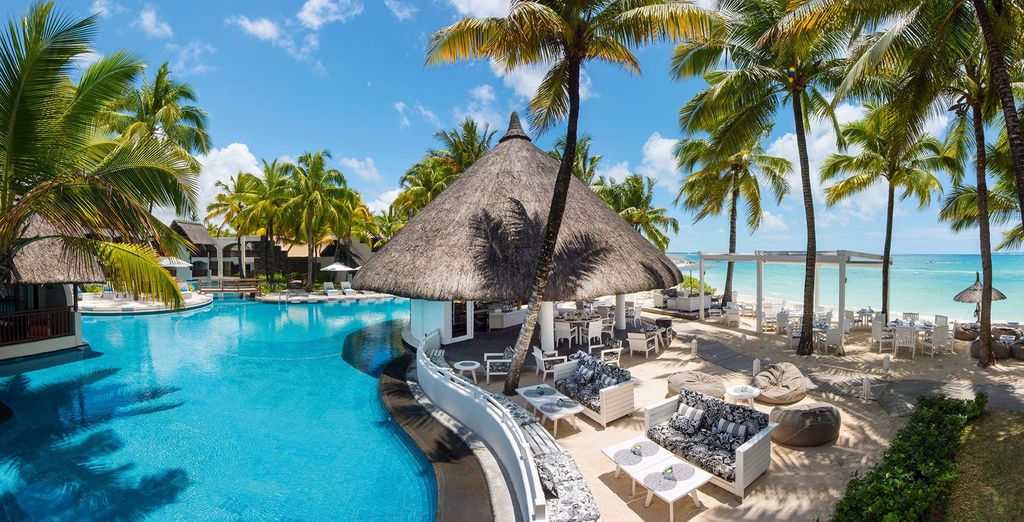 With an intricate blend of the tropics and French style, Constance Belle Mare Plage offers a wonderful contemporary stay, suitable for solo travellers, groups of friends or families. It also doubles up as the largest wine cellar in the entire region.
Preskil Island Resort 4* has been transformed into a Creole-style resort located on a private islet, offering spectacular views of the ocean. If you're travelling with family, this would be an ideal spot for you because there's a lot you can do here.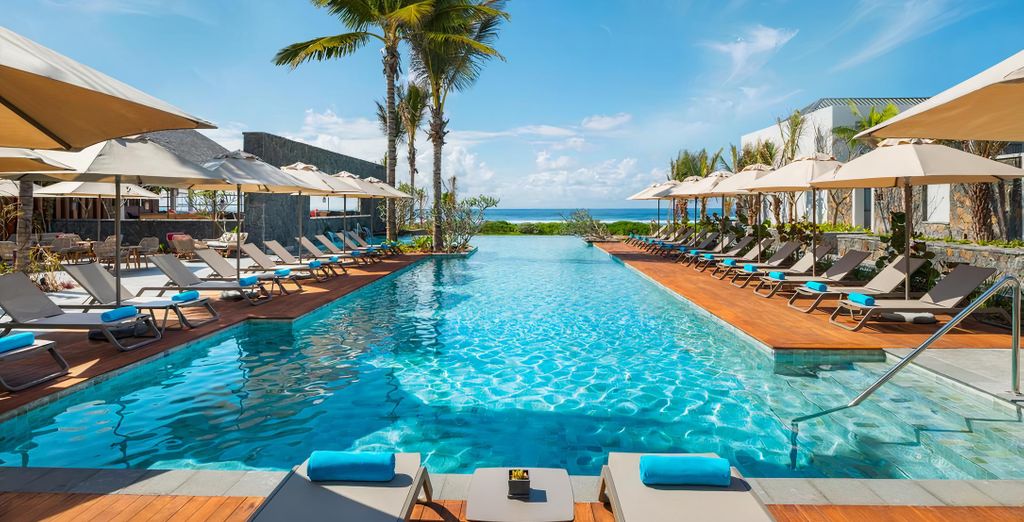 If you're looking for a blissful holiday, this resort would be the perfect spot for you. You can lounge and enjoy the beautiful scenery or head over to the spa and relax your way through the afternoon. The resort also offers numerous exciting excursions to allow guests to experience and enjoy the Mauritian cultural heritage.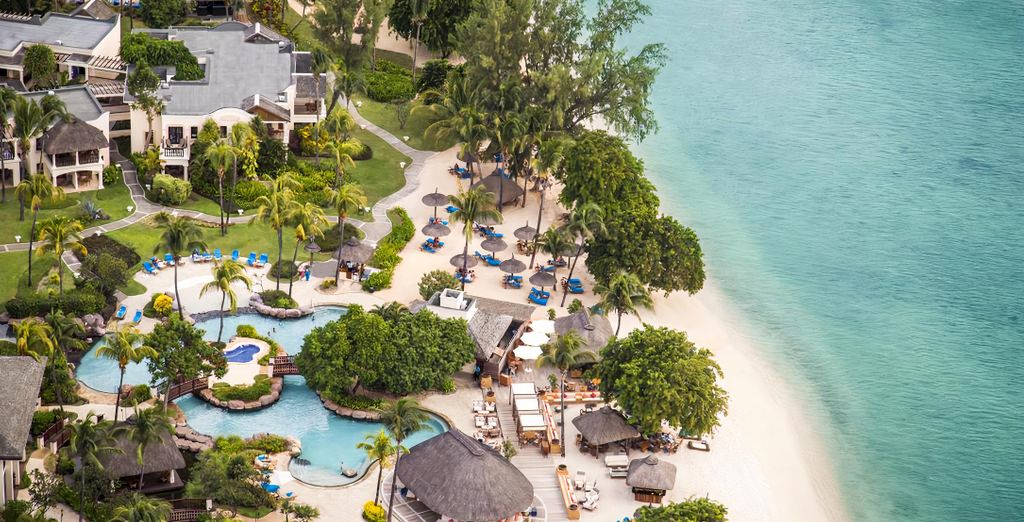 While visiting the magnificent island, you should consider staying at the Hilton Mauritius Resort & Spa 5* for a blissful beachside stay. You will love the tranquillity, breathtaking scenery and fantastic wellness facilities at the hotel.
When is the best time to go on holiday in Mauritius?
Mauritius is always buzzing from October all the way to December. However, if you want to visit when visitors are sparse, and hotels are way cheaper, we recommend visiting between April and May. The weather around this time is favourable for many outdoor activities like surfing and kayaking.
Going on holiday in Mauritius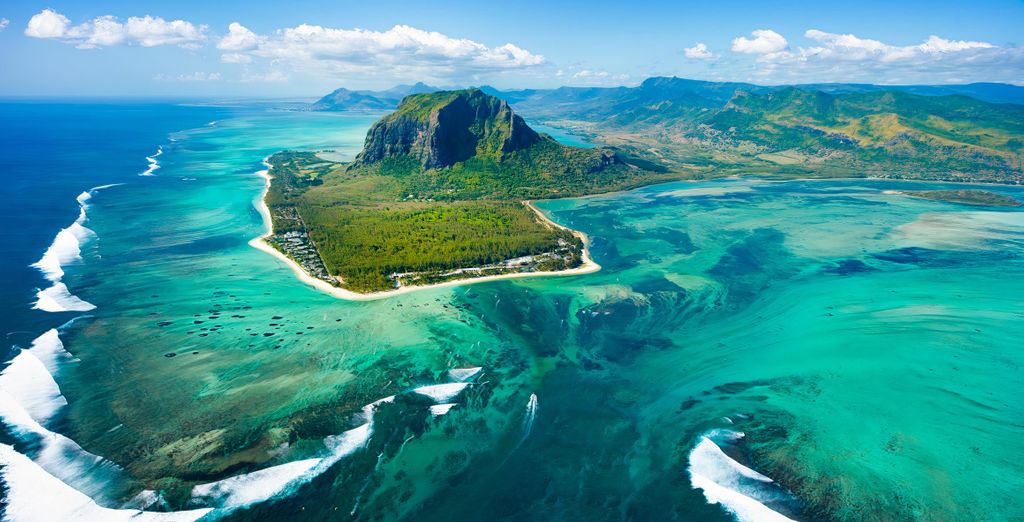 Many tourists visiting Mauritius arrive by air via the Sir Seewoosagur Ramgoolam (SSR) International Airport. Flying to Mauritius is the fastest way. However, you can also choose to travel to Mauritius by sea on a cruise. You should make prior plans to ensure that you get a rental car to enable you to get around easily.
Enjoy your holiday in Mauritius
The perfect weather all year round makes Mauritius an ideal holiday destination. It doesn't matter whether you are travelling alone or with your family. You will have lots to do while visiting this idyllic part of the world. Kids will also enjoy playing on the beautiful beaches. If you choose to travel with your pet, you can have fun at the beach because the island is pet-friendly.
The Voyage Privé travel expert's opinion on Mauritius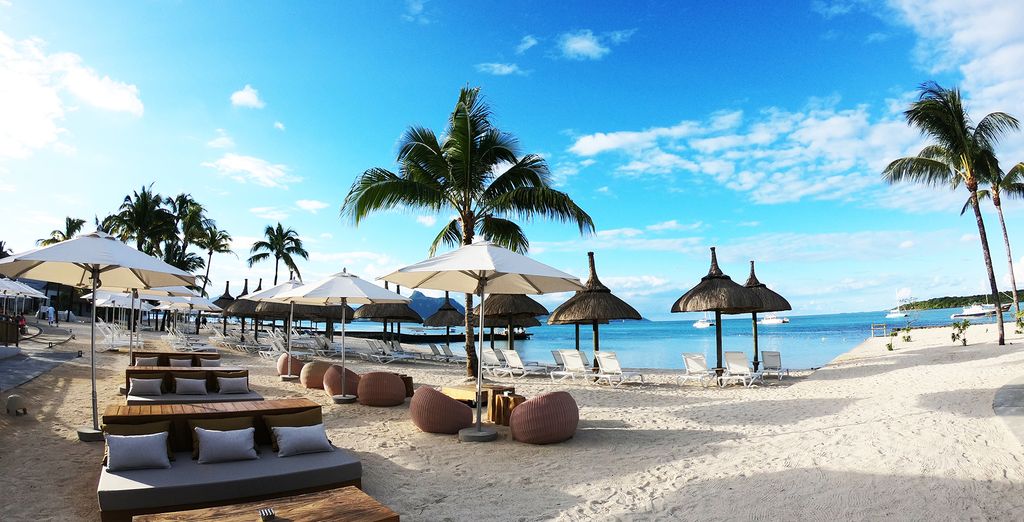 Mauritius may be a small island, but there is plenty you can do. If you are visiting for a weekend only, you won't have ample time to explore the delights the island has to offer. Therefore, when you plan to go on holiday to Mauritius, we recommend that you consider a week or two to take in everything Mauritius has to offer. From enjoying the sun and sea to exploring the south section and the island's gastronomy, you will definitely unwind on a memorable holiday in Mauritius.
Enjoy the beautiful scenery and kind climate of Mauritius
As the rain falls from grey skies during the European winter, it can be hard to believe that an island such as Mauritius, with its hospitable weather through 12 months of the year, is only a few hours' flight away. Mauritius is one of the leading destinations in the world for luxury holidays due to its pristine beaches of golden sand, magnificent ocean setting and commitment to an attentive service for guests staying in its resorts. We have a range of handpicked offers covering the most in demand hotels. You are only hours away from a tropical paradise with jaw-dropping ocean side scenery and a raft of holiday activities to enjoy.
From lush green hills to golden sand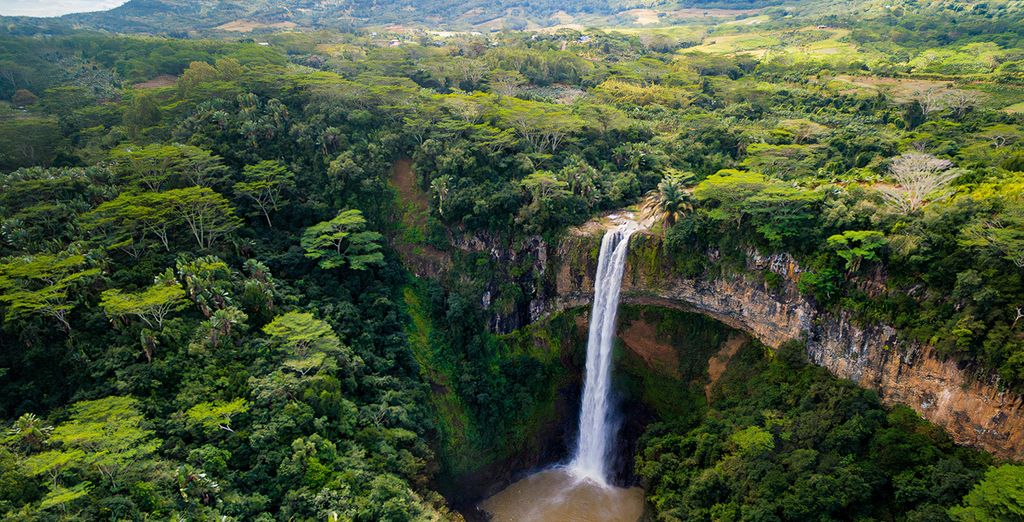 Many travellers would associate Mauritius primarily with its beaches, and although this perception is well founded, the island also possesses a national park, boasting some of the most breathtaking scenery anywhere in the world. Take advantage of the pleasant weather with a hike through the forest covered hills of the Black River Gorges National Park, and gaze down on to the ocean below from the Black River Peak viewpoint, an unmissable photo opportunity that will make you the envy of your friends back home!
The calm, shallow water of the Trou aux Biches beach might make it your number one choice, especially if you are part of a family group. You can snorkel and get a close look at the varied marine life, and even some ship wrecks at Water Lilly.
Don't forget your dose of Mauritian heritage
There are several historical sites worth a visit on your days away from the sun lounger, including Eureka, a colonial French mansion built by one of the island's sugar producers. He certainly had a good eye for design, as a balcony extending around the entire circumference of the property ensures that guests don't overheat during humid times of year. Then there is the old capital of Mahébourg, where the Dutch first disembarked in the late 1500s. There you can have a look around the National History Museum, and dine in one of the many authentic Mauritian restaurants that populate the area.
Whatever the time of year, you can choose from our handpicked range of discounted Mauritius breaks, featuring only the highest quality hotels on the island.