Holidays in Costa Rica



Table of contents
Costa Rica is an exciting destination for those seeking sun, sea and relaxation. The country has a lot to offer, including eco-tourism, for families, couples, solo explorers and groups of friends who enjoy pristine white-sand beaches, lush rainforests, picturesque waterfalls, volcanic mountains and more. The natural beauty of Costa Rica will entice and captivate you.
The top 5 things to do in Costa Rica
1. Explore the Nicoya Peninsula
The Nicoya Peninsula is on Costa Rica's Pacific coast and is one of the most scenic spots. It is home to top surf beaches and Las Baulas National Marine Park, where turtles lay their eggs. Visitors can enjoy water sports here or simply relax on the incredible beaches. For those who like to explore, there are hidden coves, Cabo Blanco Nature Reserve, waterfalls and rainforest treks. Samara Beach is perfect for swimming and the beach towns of Malpais and Santa Teresa offer wellness services and refreshments.
2. Tour the Arenal Volcano
Have you always wanted to see a volcano? Well, Northern Costa Rica boasts a large, symmetrical, cone-shaped volcano, which stands at over 5,000 feet high. Visitors here may glimpse glowing rocks and molten lava flowing on the Arenal slopes. This area is also home to Costa Rica's largest lake. Those who are interested in the unique micro-climates and ecosystems here can take a guided tour of Arenal Volcano National Park. If you prefer to relax, take in the view and enjoy a soak in the hot springs.
3. Relax in Guanacaste
Commonly known as the Gold Coast, Guanacaste remains one of the most unique destinations for a couple of reasons. To begin with, it used to belong to Nicaragua. The pristine beaches, mountains and volcanoes make this north-western part of Costa Rica inviting. Visitors here can enjoy water sports, horse riding, hiking or simply relaxing on the beautiful beaches.
4. Visit the Cano Negro Wildlife Refuge
If you are a bird watcher, this place is for you. It is part of the Arenal Huetar Norte Conservation Area, in Northern Costa Rica. The refuge is home to thousands of migrant birds, such as Jabiru storks, roseate spoonbills, cormorants and other birds. It is located close to La Fortuna where you can spot other wildlife during a relaxing boat tour.
5. Visit San Jose
San Jose is the capital of Costa Rica, making it a great base for exploration. The city is filled with interesting architecture, museums, such as the Jade Museum, art galleries, parks and cultural attractions. If you would like to learn about the history of Costa Rica or taste some of the delectable local delicacies, this is a great place to start.
Our best hotels in Costa Rica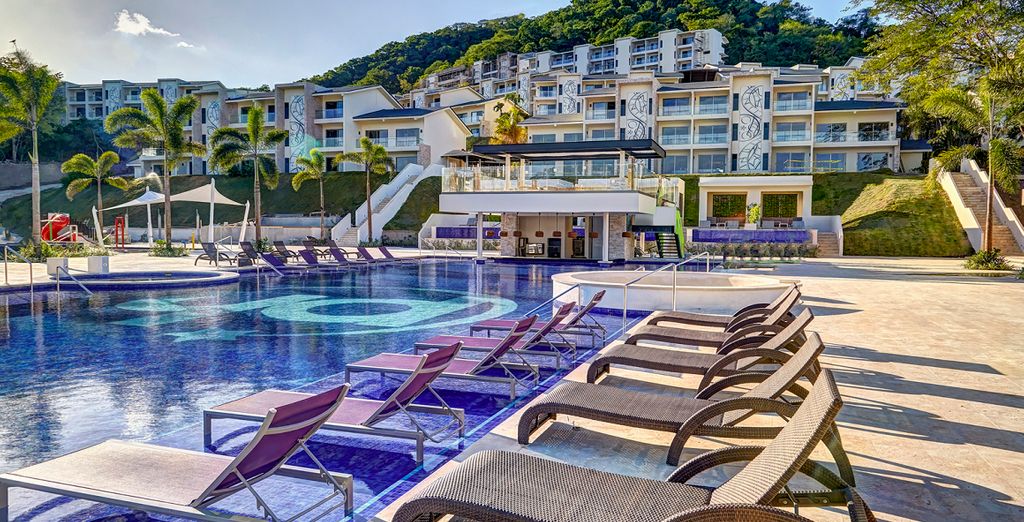 This is a great family-friendly resort that offers all-inclusive dining in a gorgeous tropical beachfront location. Amenities include high-speed Wi-Fi, 24-hour room service, several pools, water sports, themed experiences, a spa and entertainment options.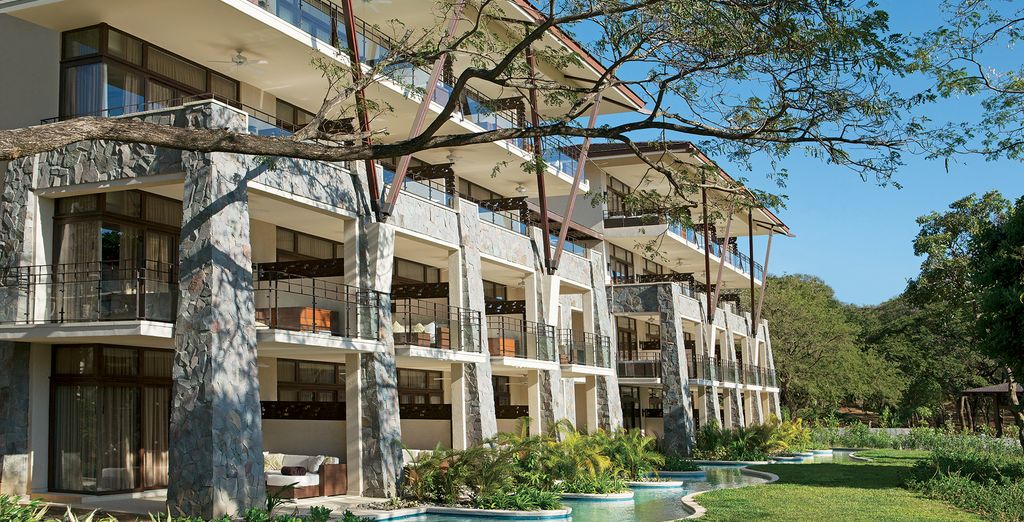 This luxurious resort located on a palm-studded beach is surrounded by lush greenery and offers stunning views. Dreams Las Mareas is situated on the quiet Northern coast of Guanacaste and offers something for guests of all ages, including a kids' club, a teens' club, a spa, fine dining, nightly entertainment and water sports.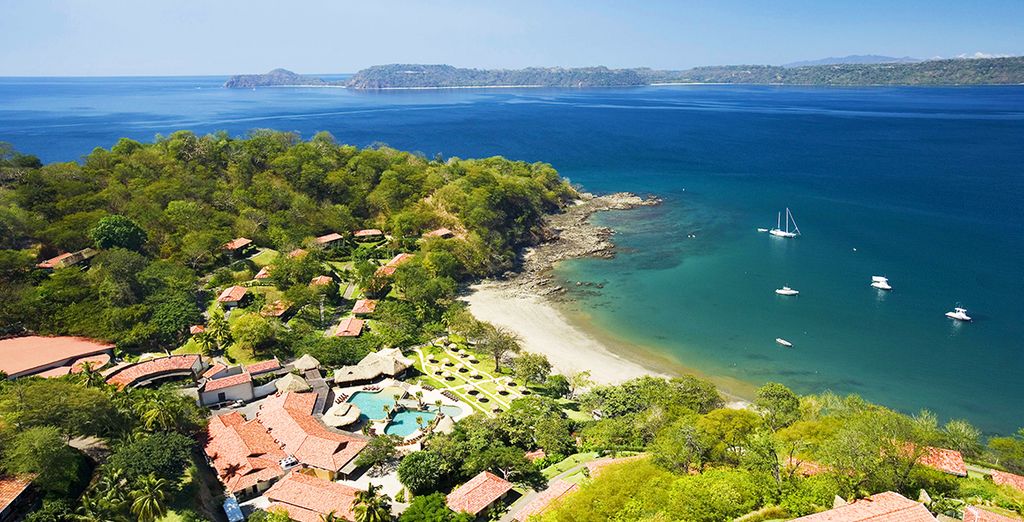 Secrets Papagayo Costa Rica is an adults-only beachfront resort, located on the delightful Papagayo Peninsula in Guanacaste, Costa Rica. Its top amenities include an infinity pool with poolside service, 4 restaurants and a private bay. Rooms feature private terraces or balconies offering stunning views. Here, you can enjoy tennis, volleyball, hiking trails and non-motorised water sports, or simply relax in the spa.
When is the best time to go on holiday in Costa Rica?
The best time for holidays in Costa Rica is from mid-November and April when it is dry, and the weather is most pleasant. Mid-December to April is the peak season, so the rates are usually higher than normal, and it is worth booking in advance. The months of September and October can see some great discounts and fewer crowds if you don't mind getting wet.
Going on holiday in Costa Rica
Direct flights from the UK to Costa Rica generally take just over 11 hours, though most travellers will need to take a connecting flight via Europe or North America. Therefore, it is worth spending at least a week or more to get the most out of your trip. The best way to get around Costa Rica is by taxi or bus. Buses are easily navigable, reliable and cheap. Some roads in Costa Rica are quite rough, which can make driving a challenge. You can easily find orange taxis at Juan Santamaria International Airport. Outside the airport, official taxis are red. There are also Uber rides available in Costa Rica.
Enjoy your holiday in Costa Rica
The tropical temperature makes Costa Rica an idyllic destination for every type of traveller. Costa Rican cuisine is also worth a try with its exotic fruit, vegetables and seafood. Also, don't forget to enjoy the famous coffee beans. Check out the lush rainforests and abundance of wildlife. Whether you are a nature seeker or a beachgoer, you will have a wonderful time in Costa Rica, which offers a laid-back vibe. The residents give it the term Pura Vida, meaning pure life.
The Voyage Privé travel expert's opinion on Costa Rica
Costa Rica is an exotic paradise placed between the Caribbean Sea and the Pacific Ocean. There is so much to explore, including unique flora and fauna, and a wealth of activities suitable for everyone, from romantic couples to families with kids and solo travellers. Thrill-seekers can enjoy hiking through rainforests, surfing, zip-line tours and more. Visitors who prefer to relax will love the beaches and wellness facilities. Costa Rica has it all!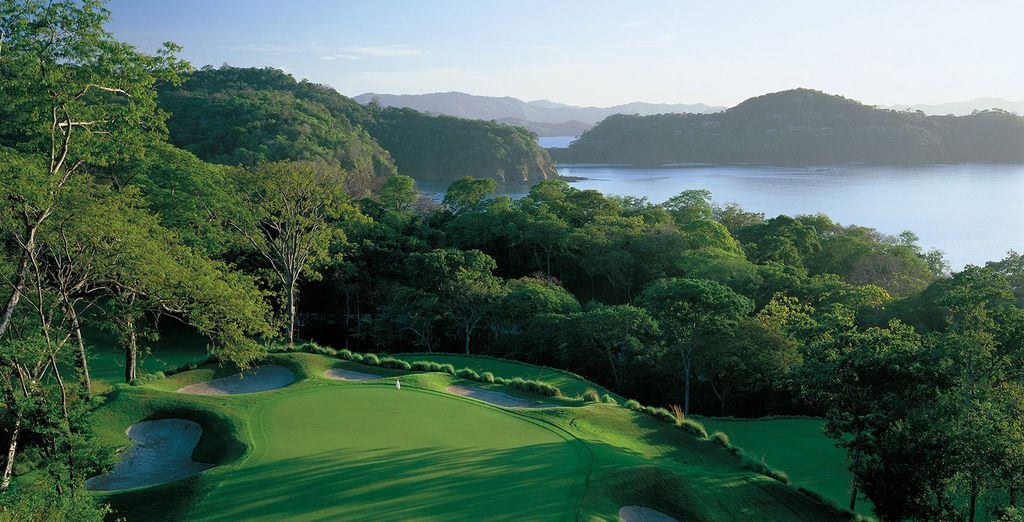 Discover an exotic paradise of nature
Nestled between the Caribbean Sea and the Pacific Ocean, the captivating paradise of Costa Rica is a mesmerising oasis of natural beauty. The pinnacle of an exotic eco-retreat, holidays to Costa Rica offer something for everyone. Perfect for the luxury-loving couple or the eco-conscious tourist, Costa Rica is awash with palm-lined beaches, bountiful biodiversity and cascading waterfalls. Thrill-seekers can get their adrenaline fix by hiking through rainforests, trekking volcanoes or diving in underwater playgrounds, while beach-lovers can soak up the sun's glorious rays on an array of white-washed shores. Step off the beaten track and into a world where nature still rules the land for the holiday of a lifetime.
Chill out in style on blissful beaches
For the ultimate in exotic luxury, the northern coast of Guanacaste will not disappoint. With a shimmering shoreline stretching as far as the eye can see, the northern coast boasts hidden coves and an abundance of mesmerising marine life – perfect for daring divers. With its array of luxury 5-star resorts and white-washed beaches, a holiday to Guanacaste offers the ultimate in beachside bliss. When you're ready for a change of scenery, take a day trip to the rejuvenating Baldi Hot Springs. Bathe in naturally heated pools while soaking up magnificent views of the impressive Arenal volcano. If you're a daring adventurer, why not try your hand at canyoning through rainforests, rappelling down waterfalls and river rafting? These thrilling activities are sure to add a unique twist to your holiday.
Explore the captivating wildlife in verdant rainforests
Heading south, a must-visit is the naturalist's haven of the Osa Peninsula. Bursting with luscious rainforests, captivating wildlife and breathtaking scenery, nature lovers will be taken aback by the sheer unspoiled beauty of the region. For an immersive experience like no other, thrill-seekers can take a wildlife tour and wander in wonder through dense jungle, past chattering macaws and tree-swinging monkeys. If you're after an exhilarating adventure to remember, you can even choose to embark on a guided night hike! Witness the magical jungle come to life with the buzzing activity of nocturnal animals.
One of the most biodiverse areas on the planet, Costa Rica has a wealth of unspoiled landscapes, untamed wildlife and beatific beaches for you to discover. Whether you're looking for an eco-retreat with a difference or a luxury beachside resort, our handpicked selection of hotels and tours coupled with our exceptional discounts will have you packing your suitcase before you can say 'holiday!'.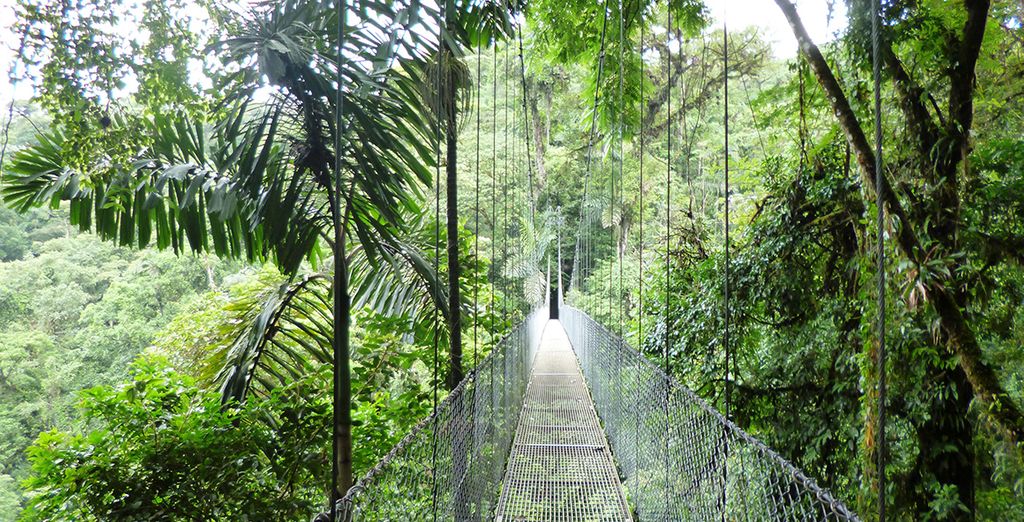 FAQ All Inclusive Costa Rica