The Best Hotels in Costa Rica



Table of contents
Let's go on an adventure in Costa Rica ! Find the perfect hotel in the jungle or close to the beach for a wonderful trip ! Save up to -70% with Voyage Privé
Our best hotels in Costa Rica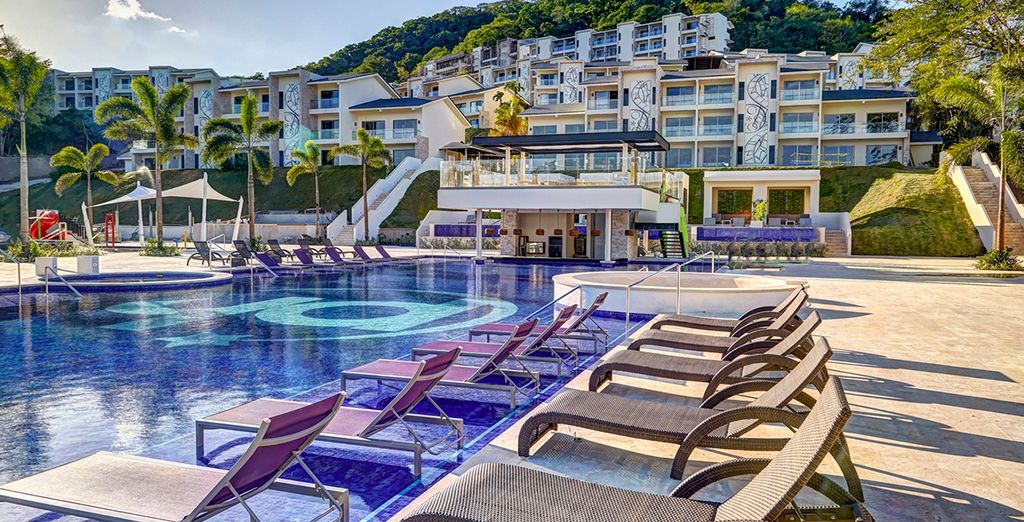 This incredible 9 or 10-night holiday package offers you the chance to see many of Costa Rica's best sites. You will either fly or drive between each destination, every time discovering new and unique sites that can only be found in Costa Rica.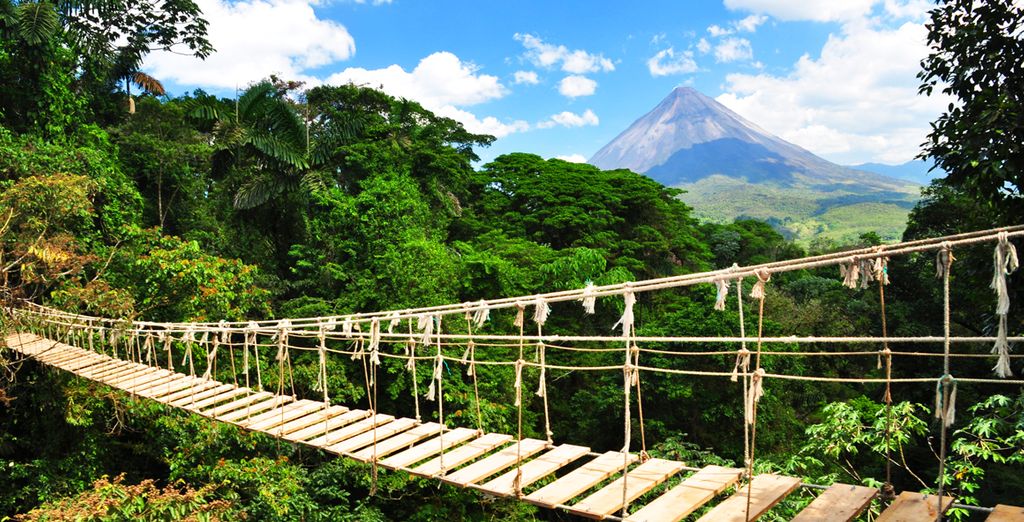 On this 10-night tour of the gorgeous Costa Rica, you will uncover 6 of the country's best destinations. Choose to stay in standard rooms, or upgrade your stay for premium stays in some of Costa Rica's most inspiring hotels.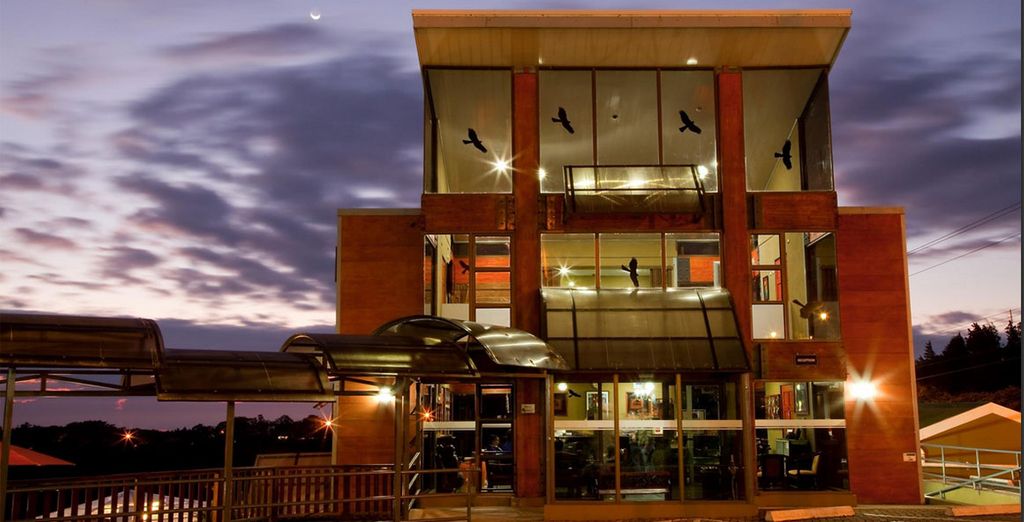 This 7 or 10-night tour has been custom-designed for those of you looking to discover Costa Rica in style and comfort. By day, you might be hiking a volcano or discovering ancient ruins, and by night you will be dining in fine restaurants and staying in grandiose rooms.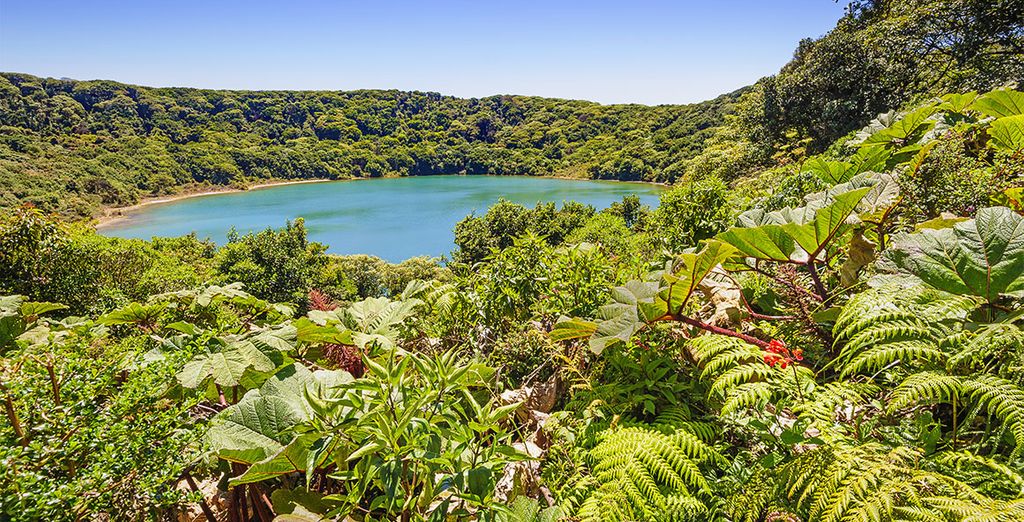 This 8-day tour of Costa Rica will see you venturing through many of Costa Rica's most inspiring natural parks. Offering you the chance to discover untouched tropical paradise and see exotic animals and plants all in their natural environments. Not to mention giving you the opportunity to see many of the most popular town and cities in Costa Rica.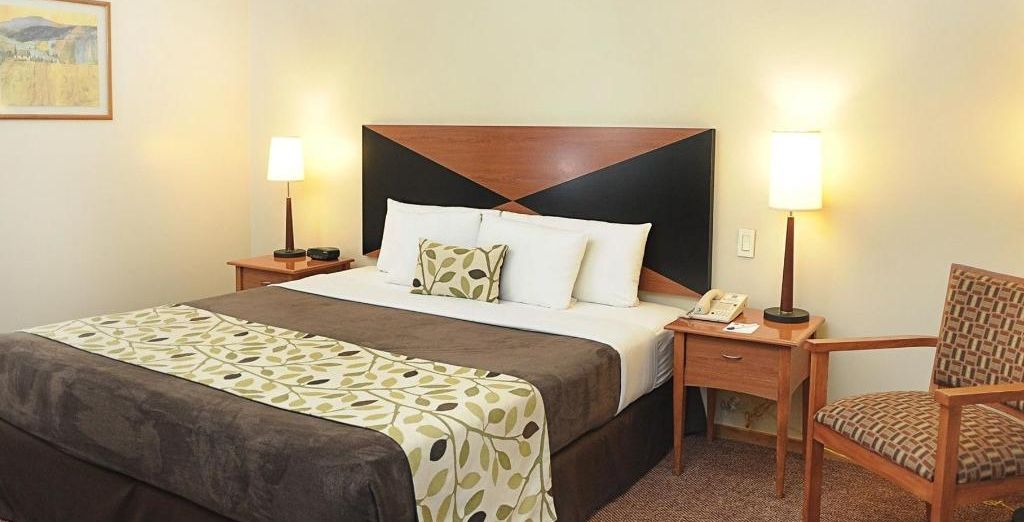 This gives you the option of a 10, 12 or 14-night journey through Costa Rica. Regardless of which one you choose, you spend the first 6 days making your way through the country, before finishing your stay in a 3, 5 or 7-night stay at the famous Planet Hollywood Costa Rica hotel.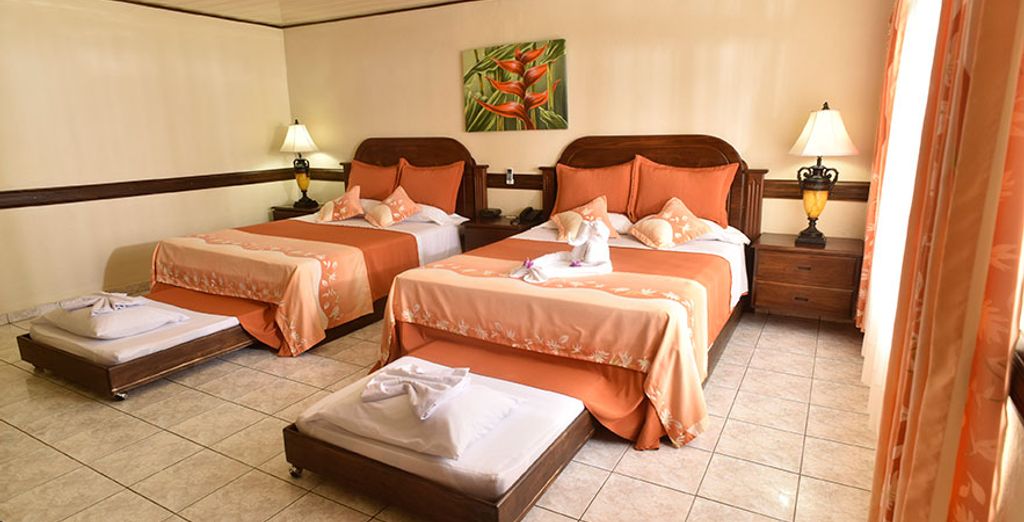 If you wish to experience deep Central America to its full extent, then you should opt for this wonderful 11 or 13-night holiday in Costa Rica and Panama. Each country has its own unique sites to see, and all the time you get to stay in luxurious hotels and resorts.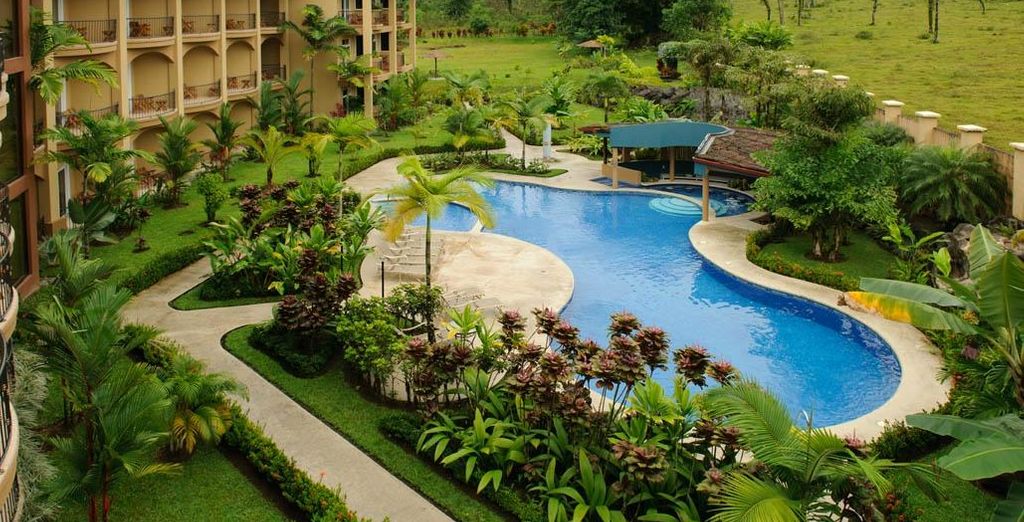 With jungles, beaches and volcanoes, this 11-day tour of Costa Rica allows you to uncover many of the country's most delightful natural attractions. Though you're moving quickly, you still get to enjoy a couple of days at the beach, relaxing and unwinding.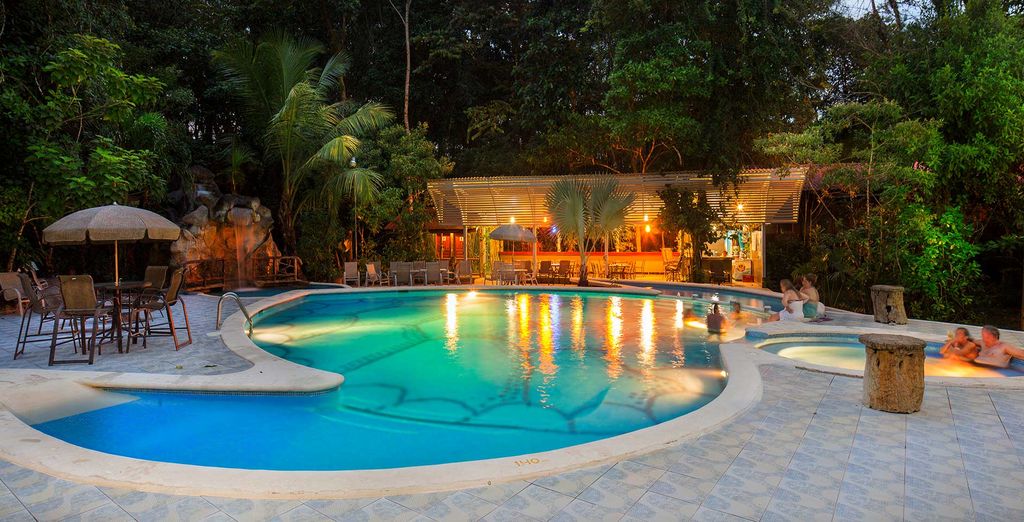 As well as getting to explore San Jose, the capital of Costa Rica, this 7-day holiday will give you the chance to see plenty of natural paradise. This even includes a visit to a sloth sanctuary on day number 5!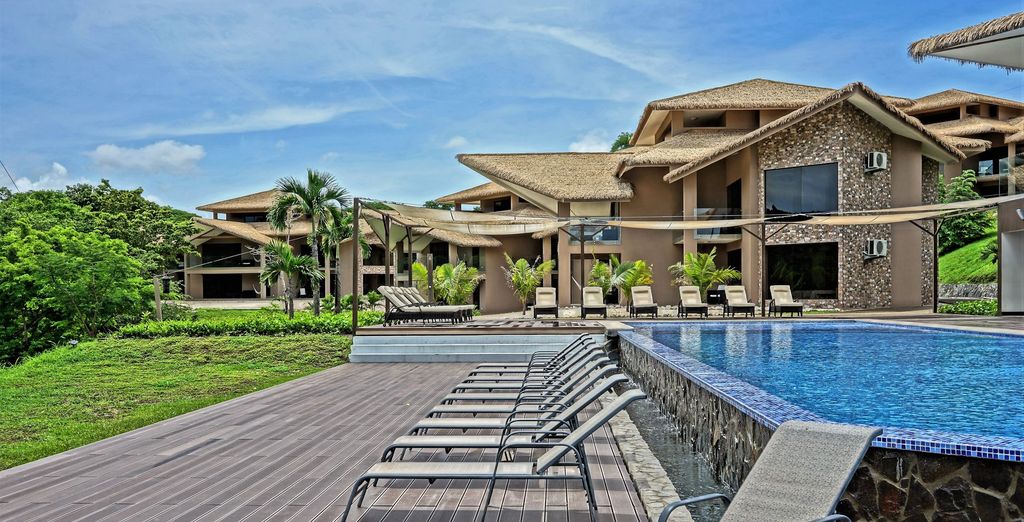 This 12-day Costa Rica holiday sees you staying in 5 different hotels as you journey through the country. Each one is modern, spacious and has wonderful facilities such as outdoor swimming pools, as well as incredible views.
What services will you find in our hotels to Costa Rica?
As you can see from the incredible deals above, we work with dozens of amazing hotels in Costa Rica. As such, the specific facilities and services that each one offers might differ slightly. However, rest assured that all of the hotels above are top quality and luxurious, especially if you opt for the premium accommodation option instead of the standard package. To be more specific, here are the sorts of services you can expect to find:
On-site restaurant
Spa
Swimming pools
Spacious rooms
Gyms
Bars
Room service
Hotel rental offers in Costa Rica convenient for all kinds of travel
Regardless of which sort of holiday you are looking for, we have a hotel or tour package perfect for your needs. Typically, the sorts of people who book a Voyage Prive hotel to Costa Rica are families, couples or solo travellers. Every one of our packages can be tailored to suit your needs and make for an incredible stay in the gorgeous country that is Costa Rica.
The range of hotels we offer in Costa Rica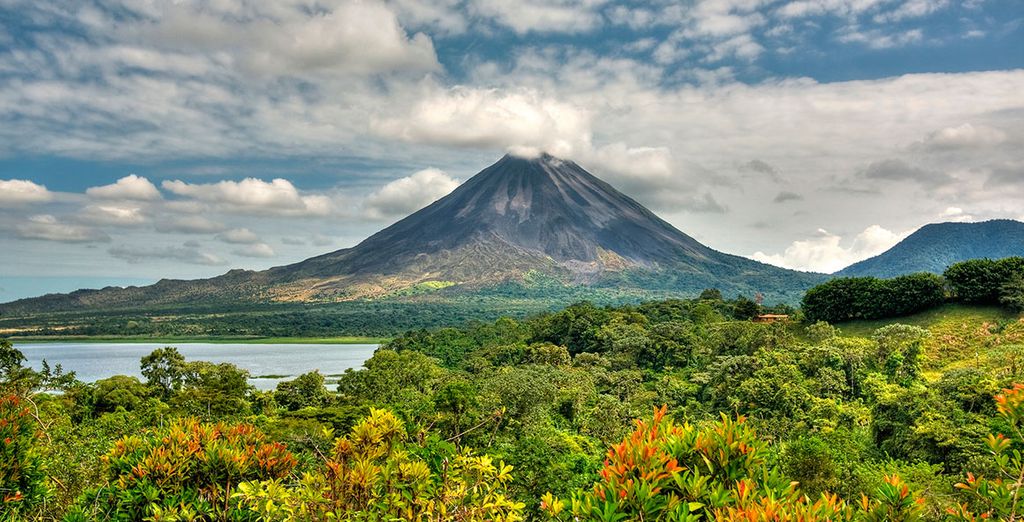 We offer dozens of wonderful hotels to Costa Rica, and by reserving a space on one of the multi-day holidays above, you could end up staying in more than 5 or 6 different hotels. The sort of places you might expect to turn up to each day includes luxurious hotels, modern hotels, skyscraper hotels, rustic hotels and even palaces!
Costa Rica: What should we bring for a hotel stay?
At every hotel you stay in, you can expect to find basic amenities such as towels, shampoo and soap. However, you might also find much much more! This will depend on which hotels in Costa Rica you choose to stay in and you can find out more after making your reservation. However, what you should bring is anything important you know you will need every day. This includes things like:
Toothbrush
Toothpaste
Evening clothes
Day clothes
Swimming costume
Flip flops
Sun cream
Makeup
Any other toiletries
Your best hotel in Costa Rica: how to get there and make your booking?
If you are flying in from international destinations, such as the UK, then chances are you will arrive in San Jose, which is Costa Rica's capital city. It is located not far more from the main city centre and you will quickly be engulfed in this exciting, modern city. Otherwise, it is possible to arrive in Costa Rica by bus or car, if you are in a neighbouring country.
Making your booking for hotels in Costa Rica is very simple. All you have to do is search through our site and find the perfect hotel or tour package for you. Afterwards, follow through the reservation process and follow the step-by-step guides. If you have any questions at all, then our support team is always on hand to answer any questions about holidays in Costa Rica.
The opinion of the Voyage Prive travel expert on hotels in Costa Rica
Costa Rica is easily one of Central America's most up-and-coming nations. It is perhaps their diverse array of nature and wildlife that makes the country so beautiful and appealing. So ensure you leave plenty of time to explore this wonderful landscape on your stay in Costa Rica.
Costa Rica, a country of spectacular natural beauty

If you are interested in biodiversity, ecology and animals, then Costa Rica is the place to be. You will also find plenty of wonderful hotels, villas and resorts, each one offering incredible luxury and pampering. By day, enjoy yourself discovering this insightful country, but by night relax and unwind away from your everyday life back home.