Luxury Spa break in Wales - up to 70% off
A spa break in Wales is the perfect way to get away from it all. Our exclusive deals on luxury spa hotels throughout Wales means that you can escape for a weekend - or longer - without worrying about the cost. Surrounded by the peaceful, beautiful countryside, whether you are looking for a quiet weekend by the pool or want to explore Welsh history and heritage, Wales will have the right hotel for you.
The Voyage Prive travel expert's opinion on travel to Wales.
With a rich history and vibrant culture all of its own, Wales is an ideal destination whatever type of holiday you enjoy.
Snowdonia National Park, in North Wales, along with the Brecon Beacons further south, are not only some of the most wonderful landscapes in the UK, but also thriving destinations for active and adventurous holidays. Outdoor activities in both areas range from the relatively sedate pleasures of hiking, or canoeing, right through to white-water rafting or plunging down one of the world's longest zip-slides.
Further to the North-East is the charming island of Anglesey - or Ynys Môn, in Welsh. Must-see sights on the island are the dramatic coastline and cliffs of South Stack with its historic lighthouse, and the many beautiful beaches and coastal paths where you can while away a peaceful afternoon. Anglesey is separated from the mainland by the Menai Strait, home to some of the finest mussels anywhere in Europe, so make sure to pop into one the many eateries in Beaumaris or Bangor to give them a try.
If you are looking for something more cosmopolitan, spend a weekend in Wales' vibrant capital city, Cardiff. As well as being the ideal base to explore more of South Wales, Cardiff is the Welsh cultural capital, home to St David's Hall, and the Welsh National Opera. The recently redeveloped Cardiff Bay area, with its charming boutique cafes and bars overlooking the Severn estuary, is a wonderful way to spend an evening.
Something more historic the order of the day? Then Wales will not disappoint. Norman castles, country houses, and the preserved remnants of the UK's industrial revolution are all there to see. In the North, Caernarfon and Conwy castles are must-visit attractions, while in the South Dan-yr-Ogof caves, Caerleon Roman fort and Cardiff Castle are ideal days out.
Top 5 things to do / see in Wales during spa breaks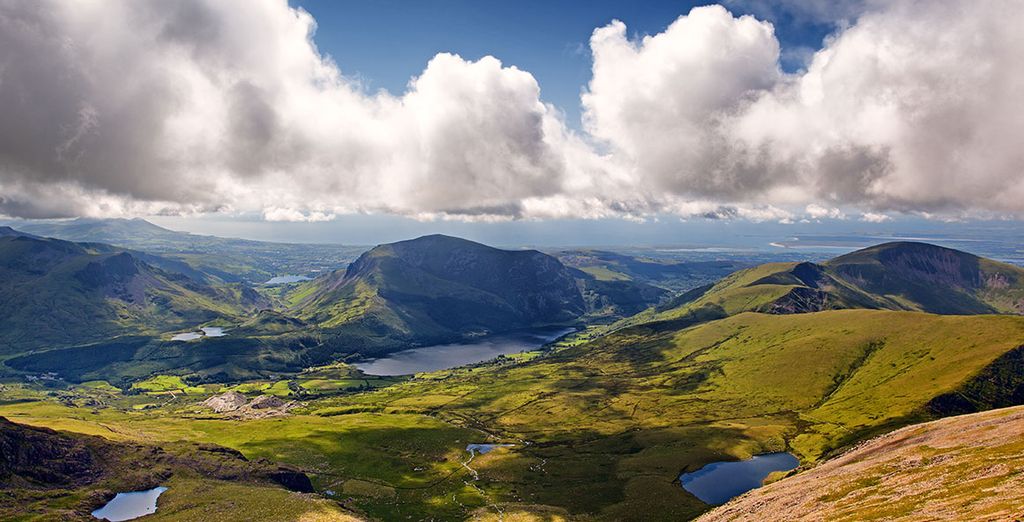 Visit Caernarfon Castle
Caernarfon Castle is one of the finest in the world, dating from Norman times and in immaculate preserved condition.
Go to the Pembrokeshire coast
The Pembrokeshire coast has plenty of stunning beaches including the legendary Pendine Sands, site of many world land speed record attempts. If you're feeling adventurous, there is also the Pembrokeshire Coastal Path to explore.
Discover the Counwy Castle
Conwy Castle is a UNESCO World Heritage Site, and one of the best examples of medieval architecture anywhere in the world. Run by CADW, it offers daily tours and events as well as a range of children's activities.
Enjoy the Snowdonia National Park
Snowdonia National Park, home to the highest mountain in England and Wales (Snowdon), is the ideal location for outdoor pursuits ranging from climbing to diving. You can also visit the Llanberis Mountain Railway, a narrow gauge preserved steam railway that winds its way through old slate quarries alongside Llanberis lake.
Go to Chester
Chester, just over the border into England, is one of the most beautiful cities in the UK and ideal for a day's shopping or to visit the internationally renowned Chester Zoo.
Which hotel to choose in Wales for spa breaks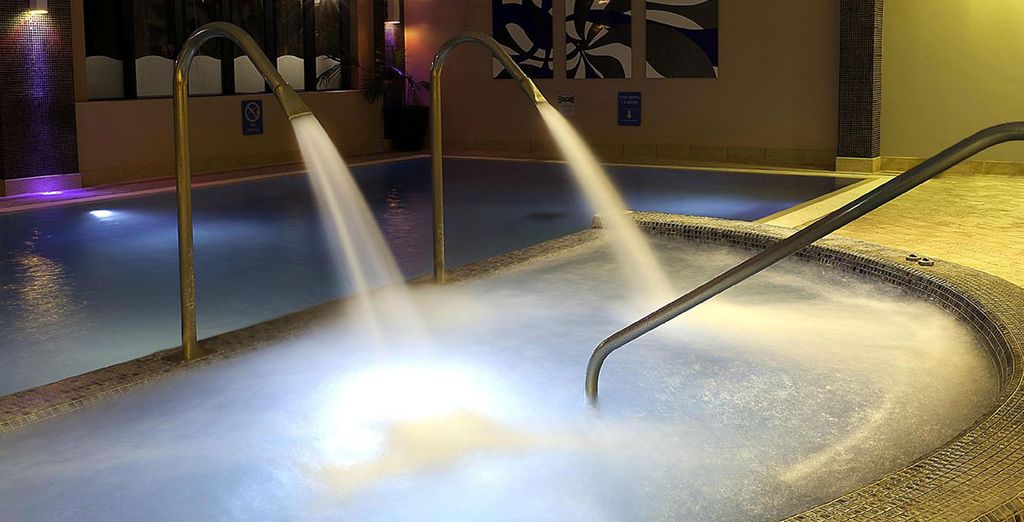 The Corran Resort & Spa, Carmarthenshire
The Corran Resort & Spa is a 4* luxury boutique hotel nestled in the Carmarthenshire countryside. Offering a true taste of luxury, the Corran boasts a refined bistro restaurant, individually stylish suites, and chic modern bedrooms.
One of Wales' true hidden gems, this hotel is set in the coastal marshlands, overlooking the Irish Sea and the Towy estuary.
Nearby is the picturesque town of Laugharne, beloved of literary historians and home to Dylan Thomas' famous boathouse. No visit to the town would be complete without sampling some of the local watering holes to get a taste for the source of Thomas' inspiration.
The Quay Hotel & Spa, Llandudno
Llandudno is an old-fashioned British seaside resort, and proud of it. The Quay Hotel & Spa is one of the finest hotels in the town, resplendent in the shadow of the Great Orme and everything that Llandudno has to offer.
This waterside hotel is the epitome of style, offering a world of comfort and sophistication. Each of the 74 bedrooms has been individually styled to create an extravagance of comfort, while the hotel's own spa, indoor pool, and fitness centre - as well as the award-winning restaurant - mean that you need never set foot outside if you don't want to.
If you are looking to explore, however, Llandudno is an ideal location from which to see everything that North Wales has to offer. The UNESCO World Heritage Site Conwy Castle is a short drive away, as are the delights of Snowdonia, Anglesey, and more.
Practical information about Wales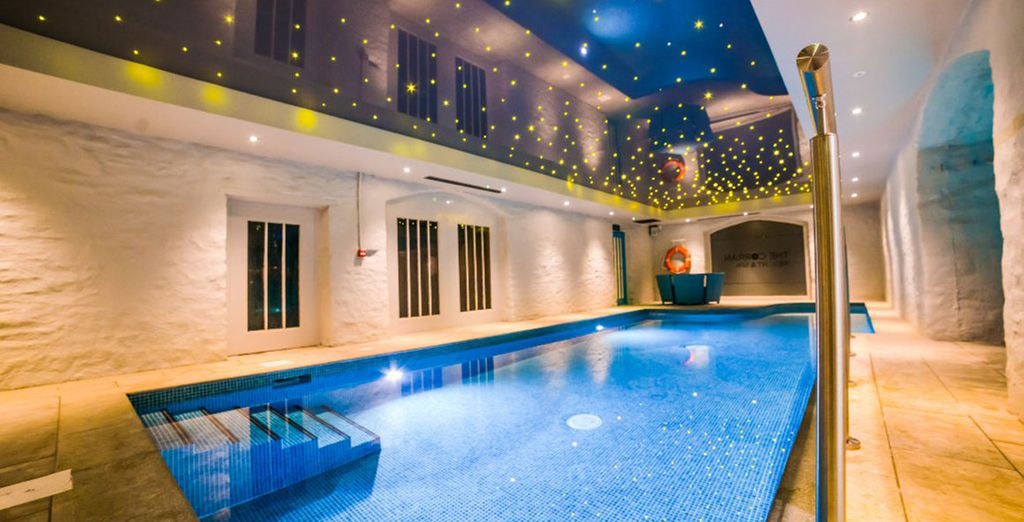 Wales is rightfully proud of its distinctive language, culture, and history as a nation separate from England, Scotland, and the rest of the UK. You don't, however, need a passport to visit. Not only does Wales have its own international airport (Cardiff), it is also well linked to the UK rail network, with fast and frequent services to London, Manchester (including Manchester Airport), Birmingham (including Birmingham Airport), and beyond.
Immerse yourself in a luxury spa break in Wales
We have chosen the most exclusive and luxurious spa hotels in Wales for your enjoyment. The benefits of a spa retreat are manifold and include the chance to reconvene with nature, improve your overall health and well-being, relax, unwind and enjoy some much needed 'you-time'. Spa breaks in Wales include the chance to stay at a choice of hand-picked hotels, all with excellent facilities and amenities. You can enjoy luxurious spa breaks in Wales for less when you sign up as a member.
Benefits for mind and soul - spa breaks in Wales
Spa breaks provide you with an opportunity to unwind and relax. The health benefits of spas are said to include lowering stress levels, detoxifying the body, improving your circulation, cleaning your skin and even alleviating aches and pains. A spa holiday in Wales is also a chance to spend some quality with a friend or loved one.
Spa facilities at top hotels
A spa holiday is your opportunity to get away from it all, to recharge the batteries and to enjoy a weekend of mindfulness and pampering. We only pick the highest-end hotels with no less than four or five stars and ensure that they have the best spa facilities available. Spa hotels may boast a jacuzzi, sauna, swimming pool and a wellness centre or gym. For true luxury choose a hotel that also offers a range of spa treatments such as massages and beauty treatments. These exclusive hotels also offer dining opportunities and may include breakfast and an evening meal.
Getting out and discovering Wales
The beautiful, mountainous country of Wales is teeming with things to do from the northernmost to southernmost edges. However long your luxury spa break in Wales is, you should find the time to enjoy what's outside the hotel too. To the north lies the Snowdonia National Park and to the South, the Brecon Beacons. To the southwest is the UK's only coastal national park, the rugged coastline of Pembrokeshire. Wales is also home to a high concentration of castles, namely Caernarfon, Conwy, Cardiff and Pembroke Castles. A calendar of cultural and sporting events can be also enjoyed in Cardiff.
What is the weather in Wales
As you would expect, the weather in Wales is largely the same as that in the rest of the UK.
If you are looking to explore the rural or mountainous areas of Snowdonia, the Brecon Beacons, or mid-Wales, you should consult an experienced local expert and take note of the weather forecast. In the mountains, the weather can change rapidly and it is unwise, and potentially extremely dangerous, to be unprepared.
What budget to plan?
On top of the cost of your hotel, you will want to budget £30-£50 for an average evening meal, though top restaurants often charge a great deal more. Public transport across Wales is cheap and frequent, with bus and train fares for short journeys generally being no more than a few pounds. If you are driving from elsewhere in the UK, especially England, you should be aware that petrol costs in rural areas can be significantly higher than elsewhere.
Visit more travel offers in the UK: spa break in the UK, weekends in the uk, last minute UK, last minute deals in the UK, holidays in the UK.