Getaways in Wales



Table of contents
5 things to see/do during a getaway in Wales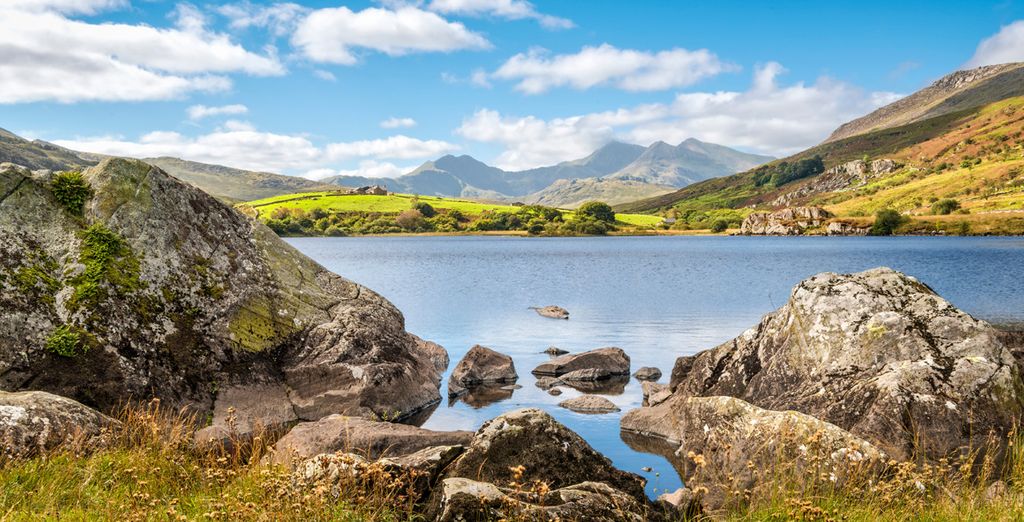 1. Caerleon Roman Fortress and Baths
Only a short drive from Newport, Wales, you will find the ancient Roman city of Caerleon. Spending some time exploring the site and enjoying the adjacent museum is a great way to immerse yourself in the rich history of this region of the UK.
2. Pembrokeshire Coast Path
?
A walk down the Pembrokeshire Coast Path is a great way to spend an afternoon during your getaway in Wales. This popular trail stretches out for more than 300 kilometres of coastal territory.
3. Conwy Castle
?
Conwy Castle was built in 1283, and it still towers over the region today. You will feel like you have stepped back in time when you explore this medieval fortress that is one of the best-preserved in all of Europe.
4. Rhossili Bay Beach
?
Rhossili Bay Beach is rated as one of the best in Wales and also ranks highly among all UK beaches. Spending a lazy day sunbathing on the sand of this amazing spot is a great way to pass some quality time during your getaway in the Gower Peninsula.
5. Enjoy a Drink at The Anchor Inn in Tintern
If enjoying a relaxing drink at a spot with an amazing view is your cup of tea, then The Anchor Inn in Tintern is a great choice. The Wye Valley pub is situated close to a river and next to the remains of an imposing abbey.
The best hotels for a getaway in Wales
??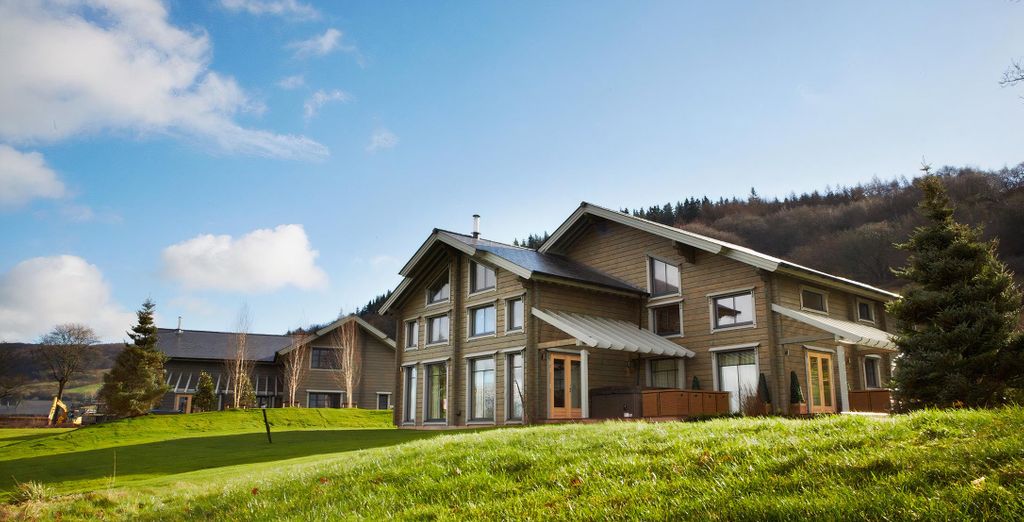 The Celtic Manor Resort 5* is set on a stunning two thousand acre property in Newport, Wales. It is the perfect luxury accommodation for a getaway spent exploring the region and features amenities that include seven restaurants, spa treatments and a swimming pool.
?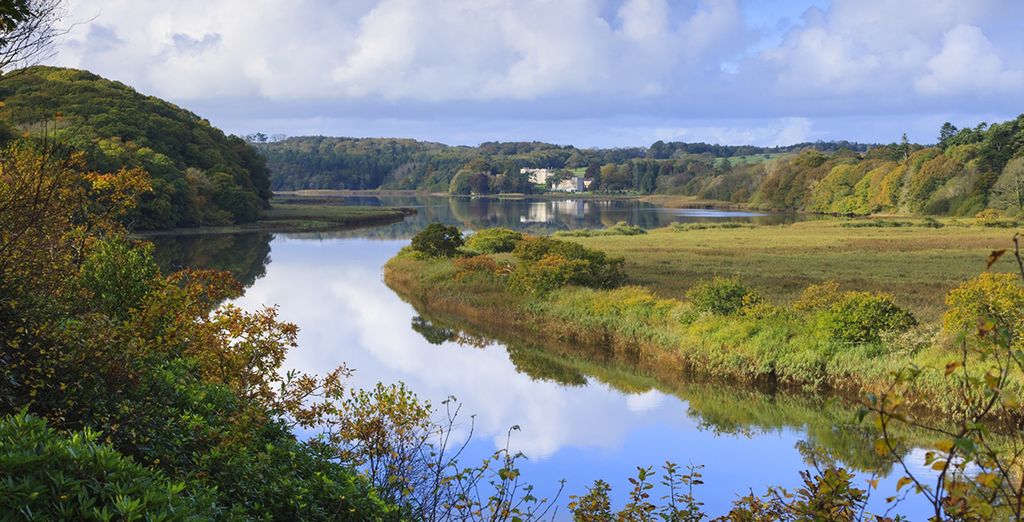 The Grove 5* is an award-winning luxury accommodation located in Pembrokeshire, Wales. It is the perfect spot to base a getaway taking full advantage of the region's beaches and amazing dining while also enjoying the incredible scenery. Notable amenities include an in-room spa, a bar/lounge, free Wi-Fi, and a Rossette-awarded restaurant that is located on the property.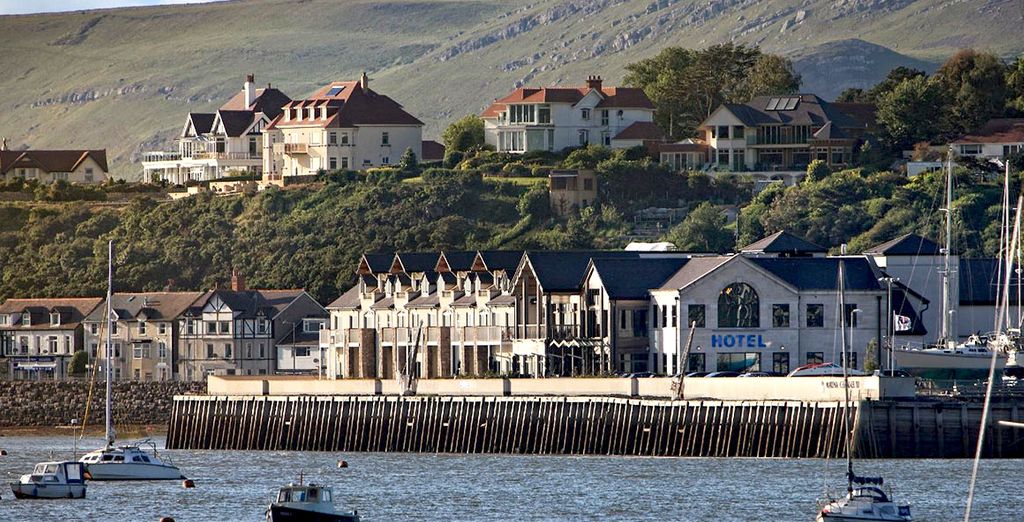 The Quay Hotel and Spa 4* is situated on the Conwy Estuary in Wales and offers incredible views. During your stay at this luxury accommodation, you will enjoy amenities that include an indoor pool, free Wi-Fi, a fitness centre, spa treatments and a restaurant.
?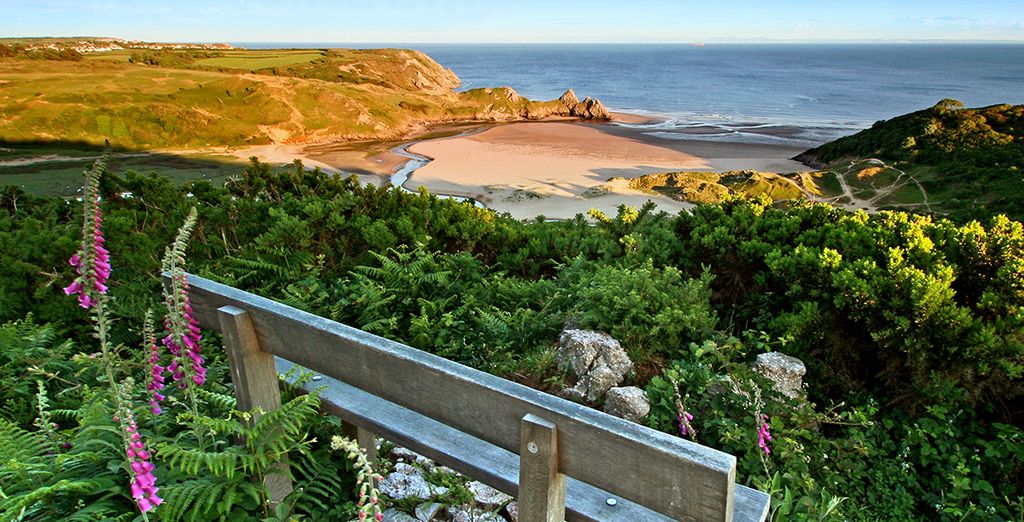 Blas Gwyr 5* is a luxury bed and breakfast located in the charming Welsh village of Llangennith and near some of the region's top beaches. It is the perfect place to stay during a getaway exploring this coastal part of the country. You will get a full Welsh breakfast each morning, free Wi-Fi and communal dinners on selected evenings when you book this incredible accommodation.
??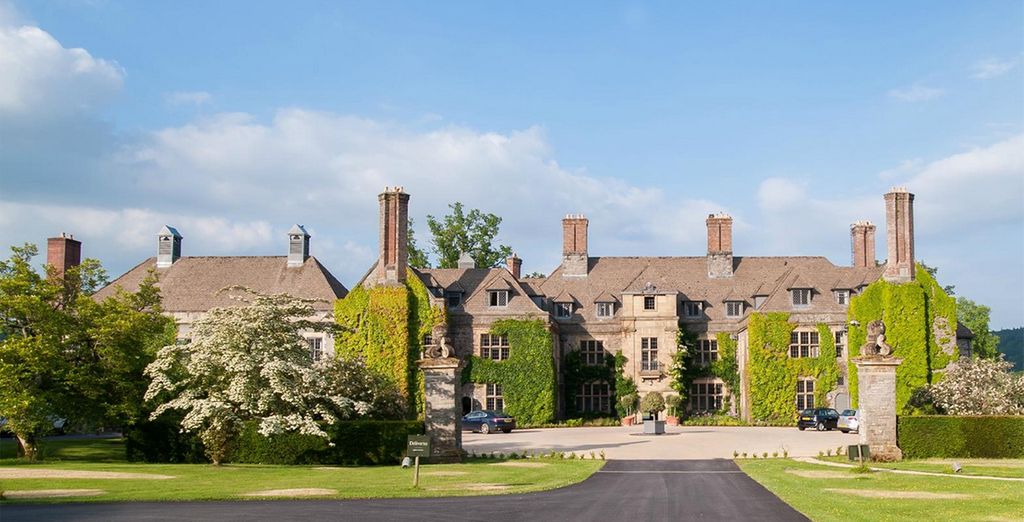 Llangoed Hall 4* is set within an Edwardian property located on 17 beautiful acres of Welsh countryside. It is the perfect place to stay for a memorable getaway in the Wye Valley region of Wales. Some key amenities include the hotel's award-winning restaurant and breakfast each morning, a laundry service and beautiful gardens that you can explore.
Plan your getaway in Wales
The best time of the year to go to Wales
April to September is generally considered the best time of the year to visit Wales in terms of warmer weather. If you want to avoid the crowds, consider travelling from April to June. Regardless of the time of year, it is important to remember that it rains a lot in the region, so you should pack accordingly.
Going on a getaway in Wales
You will find plenty of easy ways to travel to Wales regardless of which part of the UK you are coming from. Your options for travelling to and the region include bus, train and taxi. You can also hire a vehicle or drive your own.
Where to eat - the best districts and restaurants
While spending a getaway in Wales, treat yourself to some regional foods, such as Welsh rarebit, Glamorgan sausage and laverbread. There is no shortage of excellent restaurants in this iconic part of the UK, and they range from affordable cafes and takeaways to fine dining experiences. A few recommendations include Gem 42 in Newport, the Shipwright Inn in Pembrokeshire and Watsons Bistro in Conwy.
Nightlife in Wales
Wales offers exciting opportunities to enjoy incredible nightlife, and there is something for every type of traveller, whether you are going solo, in a group or with your partner. Couples love sipping cocktails at Mojos in Newport, while the King's Head Inn is a great pub in Llangennith for solo travellers who want to meet friendly locals. If you are with a group, consider heading for a night out at Fuel Rock Club in Cardiff.
Our practical advice for a getaway in Wales
What to pack for a getaway in Wales
When packing for your holiday, you should take seasonal clothing and good walking shoes. It is also advisable to bring additional toiletries, swimwear, rain gear and an umbrella.
What budget to plan
We recommend that you prepare some extra cash when planning the budget for your getaway to Wales to be well prepared for unexpected costs. Since a getaway is often a short holiday, getting the best deals on hotels for your stay is important. At Voyage Privé, we can save you up to 70% when you book with us.
Useful information before going to Wales
It is important to note that the weather in Wales can get cool and rainy, even if you visit during the spring and summer months.