The 10 Best Adults Only Holidays in the UK
The top 10 hotels to the UK
Our best adult only hotels to the UK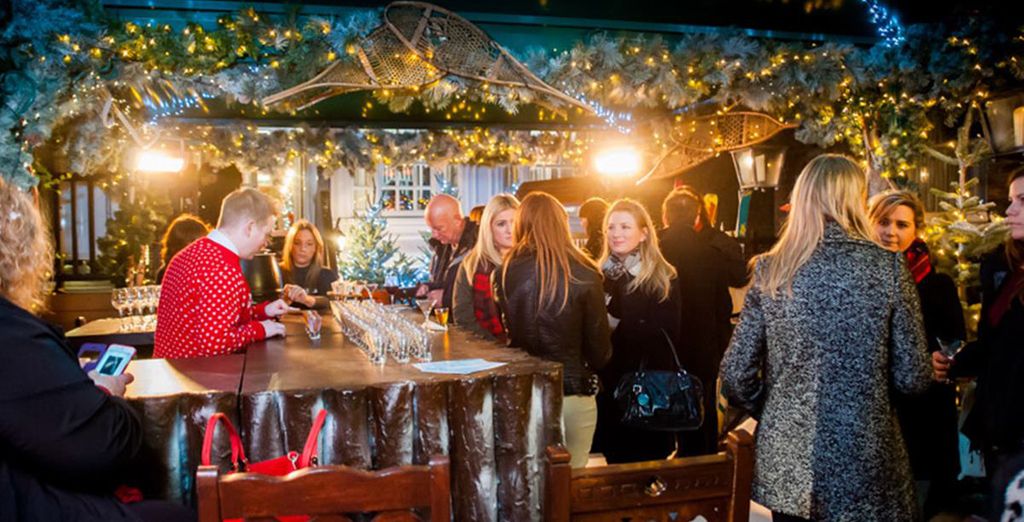 1. The Montague on the Gardens, London 4*
The Montague on the Gardens is ideally situated for exploring London. The hotel is within walking distance from the iconic British Museum and is near all of the main attractions in the city. The hotel itself is an old Georgian townhouse which is a grade II listed building. Complete with a beach bar (with real sand) and a ski lodge it combines the old with the modern perfectly. Plus, you even get a fruit basket in your room on arrival.
2. The Mandrake, London 5*
The Mandrake is an uber-stylish boutique hotel located in the heart of London. The main features are a gorgeous courtyard complete with hanging gardens and a delightful gourmet restaurant. The elegance of the decor and beauty of the gardens combine to create a real retreat right in the middle of the city.
3. The Tower Hotel, London 4*
The Tower Hotel is a stylish hotel that offers you views over the iconic Tower Bridge. You are just a 6-minute stroll away from the Tower Bridge Underground station so have all of the attractions that London has to offer at your fingertips. Plus, with three stylish restaurants, you can fully relax after your adventures in the city.
4. The Oxford Hotel, Oxford 4*
The Oxford offers you the perfect chance to relaxing experience close to the classical English city of Oxford. Spend time exploring all that Oxford has to offer then head back to your hotel to unwind in the spa.
5. The Nadler, Kensington, London 4*
The Nadler is an extremely chic hotel set within a London townhouse. You can feel like you are living the high life in one of London's most prestigious neighbourhoods. The hotel is not far from all the attractions that London has to offer and the rooms are super stylish. You will love heading back here at the end of a busy day sightseeing.
6. British Grand Prix
Why not head to the British Grand Prix? Enjoy VIP hospitality as you watch the race, with breakfast and a buffet lunch included. Everything that you need to enjoy this iconic race at Silverstone is included, from car parking tickets to a souvenir race programme.
7. H10 London, Waterloo 4*
H10 London is an extremely fashionable hotel with incredible interiors. With a rooftop bar that offers amazing views over London, it really is the perfect setting for your city break. Stay in a deluxe room which has its own Nespresso machine and an iPod docking station. The central location makes it easy for you to explore the city, whether on foot or using the great transport links.
8. Go Native Mayfair Apartments
The Go Native Mayfair Apartments gives you the chance to try out apartment living in the heart of the city. These are one bedroom apartments with a fully equipped kitchen, lounge area and a desk. Mayfair is an extremely prestigious neighbourhood in London, stay here and really feel the elegance of the area.
9. Pestana Chelsea Bridge Hotel & Spa 4*
The Pestana Chelsea Bridge Hotel & Spa is a thoroughly modern hotel overlooking the River Thames that also offers a truly luxurious spa experience. Located in one of the most fashionable areas of the city of London, you will have plenty to explore as well as great links into the city. With our offer, you can enjoy a stay in a deluxe room and receive a complimentary bottle of prosecco.
10. The Lowry, Manchester 5*
The Lowry is part of the Leading Hotels in the World program. It is located in the heart of the city centre, standing on the banks of the River Irwell. The interior is smart and modern and there is also a luxurious spa which makes full use of modern technology. This is a great place to stay for the fashion-conscious out there.
What services will you find in our adult only hotels in the UK?
UK hotels have all the usual services that you would expect to find in any luxury hotel. Expect private parking, spas, swimming pools, comfortable beds, a flat-screen TV and prestigious restaurants.
Hotel rental offers in the UK convenient for all kinds of travel
Part of our offer in the UK includes hotels that suit every type of traveller. The UK is the perfect destination for any type of holiday, whether you are looking for a relaxing retreat as a couple or a more raucous affair with friends. We even have offers that suit single travellers, whether you are travelling for work or pleasure. Whatever type of holiday you are planning, we will have a hotel that matches your needs. Our range of adult only hotels guarantees you peace and quiet when it's time to rest.
The range of adult only hotels we offer in the UK
We have a great range of hotels on offer in the UK. Whether you fancy a city break or a stay in the idyllic English countryside, we have something for you. You will find luxurious hotels, perfect for relaxation through to apartments that help you achieve a home from home experience. You can find last minute deals on our website as well as plenty of information about each hotel available.
UK: What should we bring for an adult only holiday?
The UK weather is unpredictable so make sure you bring a range of clothing to suit each type of weather. Many hotels have spas, so always ensure you bring your swimwear and a towel. Pack your own toiletries, many hotels provide them but you never know and never forget your toothbrush.
Your best hotel adult only in the UK: how to get there and make your booking
The UK has plenty of airports so it is really easy to get to your destination. For London hotels, look at flying into Heathrow or Gatwick. From there you can use the Underground or shuttle buses to reach your hotel. When it comes to booking your hotel, make sure to use our website for exclusive deals. Register with us to see which hotels are available. We offer exclusive deals to members once they register with us.
The Opinion of the Voyage Prive travel expert on holidays to the UK
Many people visiting the UK like to go to London. As the capital, there is so much history and culture to take in on a visit here. London is home to many affluent areas which are considered fashionable and provide the perfect base for your stay. Look at Kensington, Chelsea or Mayfair as destinations that offer great transport links into the city centre but more peaceful settings. If you fancy staying elsewhere in the UK, cities such as Manchester or Oxford offer you a different experience. Oxford is a very traditional English city built up around the world-famous university. Manchester is a more modern city which built up during the Industrial Revolution.
The UK: A country full of history and beauty
The UK really does have it all. Site os great historical importance for you to explore, beautiful countryside, a stunning coastline and culture. There is so much going on in the country when it comes to culinary experiences and variances in culture. Enjoy a city break and really soak up all the culture or head out into the countryside for a truly relaxing and restorative experience.
Visit all our adult only holidays.