Enjoy may holiday deals
May is an ideal time to travel within Europe, especially if you want to avoid the crowds of the summer. With regards to destinations, there are so many places to take your pick from, including Spanish coastline, Italian cities, Greek islands and more. If you're after some much-needed rest and relaxation in the sun, a holiday in May could be just the recipe for success. Plus, travel in May and it means it's outside of school term time (just check the half term week), so travel prices likely be more reasonable than in the height of the summer months.
The destination you choose for a holiday in May all depends on who you're travelling with, and what you want from your getaway. For those after a beach break, head to the sandy shores of Spain, Italy, France or Greece and really kick back. If you want more of a get-up-and-go type break, our selection of hand-picked hotels in some of the major cities are perfect. Think exploring the canals of Venice, the rich and detailed history of Rome, or the hills of Lisbon.
The Voyage Prive travel expert's opinion on holidays in May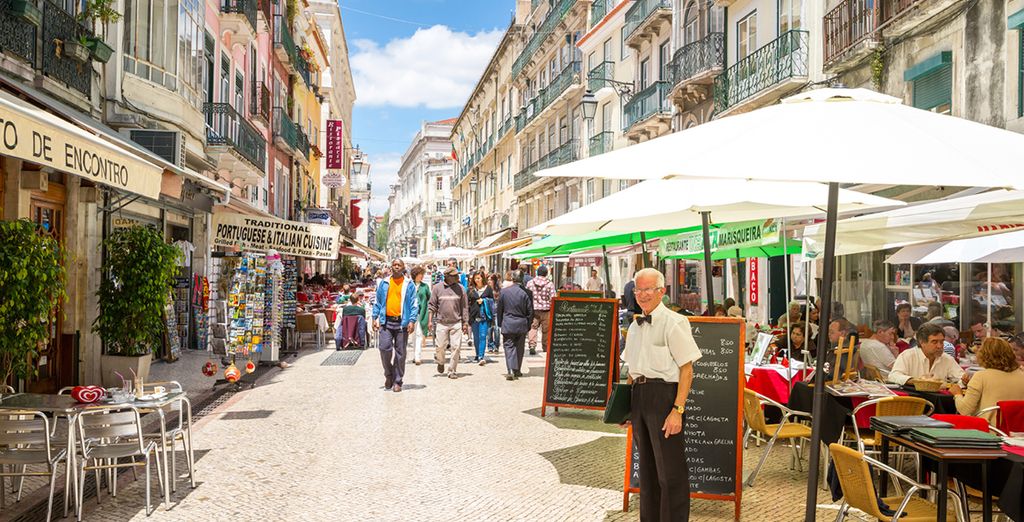 May is perfect for travelling with the family. Europe is close enough to not feel as though you're going too far, especially with the little ones, but still lets you feel as though you're having a proper break. Travelling in May is made for beach holidays and plenty of sun, sun, sun, and luckily, the weather across Europe is lovely and mild during this time.
For family holidays, choose mainland Spain, one of the Spanish islands, Greece, or Portugal. If it's a romantic May holiday you're after, then Italy is our recommendation – Venice, Florence, Rome, Puglia; all of which cater perfectly for a couples getaway with plenty of food, local wine, and time to yourselves. Or, if you're heading off with friends, a city or spa break is probably more suitable.
Top 5 things to do/see during holidays in May
1. Beaches
Above everything else, a beach is where you want to be when on holiday in May. Enjoy sunning yourself on the Spanish, Greek, Portuguese or Italian shores, and take your pick from sandy coves and powder-white coastlines, all adorned with gentle, lapping waves. For the younger ones, choose beaches where you can engage in a few activities, to keep them entertained.
2. Spanish islands
The Spanish Islands are a must-visit during the month of May. As they start coming to life as the season kicks in, you'll be able to explore the beautiful landscapes of Tenerife, Lanzarote, and Menorca. Hit the beach, hire a car and head inland, or just laze around the pool in your all-inclusive resort. Each has something you and your family, partner, or friends are sure to love.
3. Florence
Florence is a romantic and enchanting city, and a wonderful option for an Italian May break. Birthplace of the Renaissance, it's overflowing with art, history and culture, and great for exploring and educating younger family members at the same time. And all of this before even getting started on the food – It's Italian cuisine at its finest.
4. Venice
Venice in May is much more bearable than the middle of summer. If you're seeing the sights via one of their famous Gondolas, you won't experience the searing heat which can make it quite uncomfortable in the close, winding streets. It's also perfect for shopping but can get busy due to the attraction of the weather during this time, so make sure you pre-plan to avoid getting caught in too many crowds if that's not your thing.
5. Portugal
Portugal is a forgotten gem when it comes to European getaways. In May, the temperature soars into the mid-late twenties, if not higher, so it's perfect for reclining on a sun lounger, floating in the pool, or soaking up the beach life. The coastline is rugged but beautiful, and you'll find your fair share of golf courses and resorts along the way, if you prefer.
Which hotel to choose for holidays in May
Hotel Brunelleschi 4*
Housed in a former medieval church, the Brunelleschi hotel combines the perfect mix of past architecture and present comfort, to give you an unforgettable stay. Enjoy views over the city from your Executive Room, before heading to one of the two fantastic in-house restaurants to sample the delicious Italian culinary skills, and a drink in the Tower Bar.
Hotel Metropole Venice 5*
Nestled a mere 400 meters from St Mark's Square, with stunning views of the surrounding lagoon, the hotel Metropole Venice 5* delight is just what you've been seeking for a couple's weekend. With touches of antique furniture and fine art, there's an in-house Michelin starred restaurant, beautiful gardens and exquisitely decorated rooms designed to make you feel like royalty.
H10 Playas de Mallorca 4*
This spacious and elegant 4* H10 Playa de Mallorca hotel has everything you need for the ideal couples or family holiday. A recent refurbishment means its décor is super modern and comfortable, and it comes complete with a huge pool (remember to pack your favourite book) for daytime lounging. Right on the beach, there's also a restaurant with an outdoor terrace; perfectly inviting for a cocktail for two to get the evening started off right.
Practical information about holidays in May
What is the weather during holidays in May?
The weather in May across Europe is extremely pleasant, and depending on where you go, sometimes very hot. For those who love the beach, you won't be disappointed, with daily temperatures across Spain, France, Italy and Portugal getting into at least the early-mid 20s. For city-lovers, it's also comfortable enough to be walking around all day.
Remember to pack plenty of sun cream, and also mosquito repellant as these are when they tend to become more active across the continent.
What budget to plan for Ma holidays?
For those staying in all-inclusive hotels, budget shouldn't be much of a consideration. However, you may want to budget extra in case of activities, excursions, and heading outside of the resort. If you shop and eat local, especially when in the cities, you should be able to have a thoroughly enjoyable holiday on a reasonable budget.