Toronto Booking, Canada: Great saving on hotels



Table of contents
The best hotels & place to stay in Toronto. Discover our offers up to 70% Off on Flight + Hotel 🏷️. The Best Deals with Voyage Privé.
Booking Toronto
Do you want to stay in Toronto for your next trip? Here are our best plans to find the top hotels at the best prices.
Discover our top 6 hotels for Toronto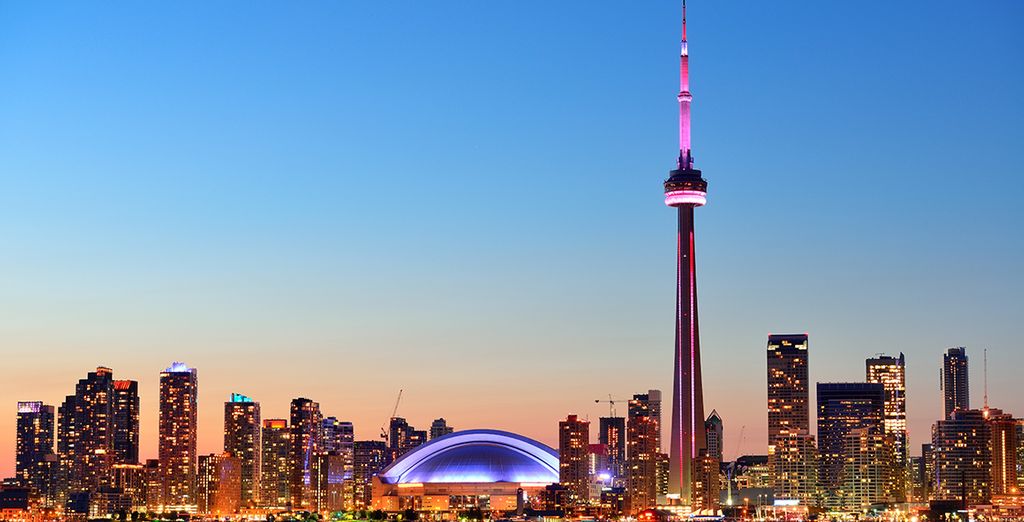 1. Westin Harbour Castle Hotel

A stunning four-star hotel right on the edge of Lake Ontario, Westin Harbour Castle Hotel boasts views over the calm waters as well as close access to a variety of entertainment spots, nightlife and culture nearby. Modern in design, this hotel is practical as well as luxurious.
2. Hilton Garden Inn Toronto

Right in the heart of Toronto's downtown district, with copious entertainment available just outside the hotel doors, the Hilton Garden Inn provides the base you need to explore the metropolis that is the city of Toronto, from museums to landmarks and more.
3. InterContinental Toronto Yorkville

A premium boutique-style hotel, for those who prefer their stay to feel a little more personal the InterContinental Toronto Yorkville, might just be the best choice. Complete with beautiful interiors and a three-star rating, this hotel is both accessible and affordable.
4. Ritz-Carlton Hotel

With over 250 uniquely designed rooms available for guests, the Ritz-Carlton hotel takes itself seriously and is equipped with every luxury amenity you could ever need from a four-star stay. With a sanctuary spa included, you might never want to leave the hotel.
5. Grand Hotel & Suites

A prominent building right in the centre of Toronto's central districts, for those looking to explore all the city has to offer from a four-star base, the Grand has all you need. Close proximity to shopping, theatres and restaurants makes this hotel the ideal choice to soak up the scenery and enjoy the city.
6. Chelsea Hotel

The perfect location to explore all that Toronto has to offer even for time-pressed travellers, the Chelsea Hotel is an excellent choice for holidaymakers looking to spend a little time in Toronto before continuing on to other locations on their journeys.
Our reviews on Toronto and its hotels: why make your booking there?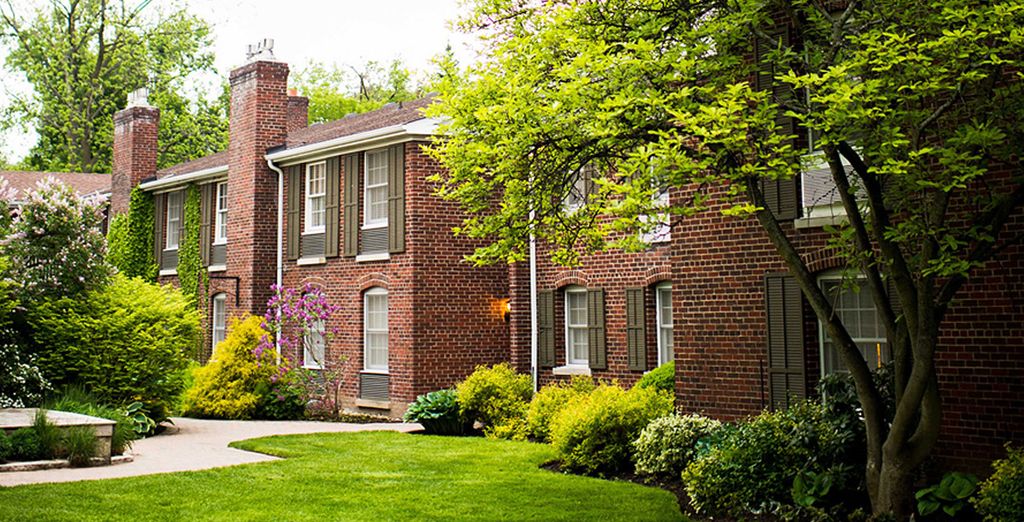 A bustling, vibrant and constantly evolving city, Toronto is a location not to miss if you're looking to take in a big-city atmosphere with a difference. With copious historical sites, museums, art galleries and plenty of shopping, there's something for everyone in Canada's best-known city.
From travelling as a family group to going it alone, choosing the right hotel for your needs is a must to enhance your experience of your holiday. Whatever your goals, picking accommodation that falls in line with your plans, whether it's exploring, shopping or just enjoying the city centre, is a must.
How to make my booking in Toronto

If you're ready to make your booking for a Toronto hotel, then we're the best place to start. Sign up today with no fee required, and you can instantly access all the up-to-date information and unique offers you'll ever need.
Book your Toronto trip with us, or let us know your plans, and we'll help you get a better deal for your money. We frequently have exclusive offers that can give you up to a fantastic 70% off that dream holiday, and our mobile app can keep you in the loop at all times.
The different ways to make your online hotel booking in Toronto

If you're a planner, you probably know all you need to about getting to Toronto. We offer all that information for you in one easy to use location, whether you're booking your flights alongside your hotel or separately.
Book flight & hotel to Toronto
Book only your favourite hotel to Toronto
The best places to find hotels
1. Yonge and Dundas

Known as the unofficial centre of downtown Toronto, this up-and-coming area is ideal for those seeking evening entertainment, unique culinary experiences and a great nightlife.
2. Yorkville

With more upmarket and designer shopping as well as access to beautiful architecture and art galleries, Yorkville is the place to stay to see Toronto culture at its finest.
3. Harbourfront

The hub of Toronto tourism, for those who want a traditional holiday experience, Harbourfront or Corkville is the place to start, featuring everything from the CN Tower to Ripley's Aquarium.
4. Entertainment District

Just off the beaten path of Yonge, the Entertainment District is the place to go for anything from theatre to film festivals, complete with some fantastic cuisine options from all corners of the globe.
5. Chinatown

A unique and vibrant experience, Toronto's Chinatown offers more than just great food; it's also home to several of the city's best museums, and plenty of great cultural opportunities.
Presentation of Toronto
A large and varied city with many different personalities and parts, Toronto is truly a unique place to visit, and a location that everyone should explore at least once in their lifetime. A combination of easy shopping with a current entertainment scene, thousands of unique restaurants and excellent museums and attractions make Toronto an enticing prospect.
As a city of many cultures, there's no one true experience of Toronto; but taking the time to try some poutine and take in the local sports such as ice hockey is an excellent place to start when it comes to immersing yourself in Canadian culture
The 5 best things to see/do in Toronto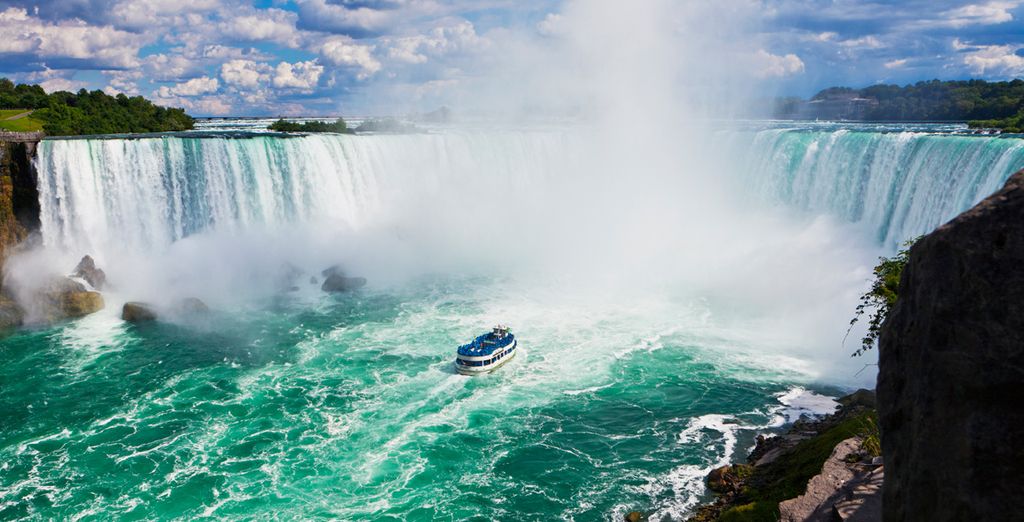 1. Ripley's Aquarium

Built in 2014, this vast tribute to all types of aquatic life has become a firm favourite for tourists and locals alike and is an excellent place to visit with family.
2. St Lawrence Market

Discover a world of shopping with the St Lawrence flea market and food tour, contained within one of Toronto's many beautiful Victorian buildings.
3. CN Tower

A must for anyone's visit to Toronto, the CN tower is always an impressive sight from a distance, and is well worth getting up close to as a unique attraction the city offers.
4. Toronto Island Park

A perfectly formed park that's welcoming to families, Toronto Island Park even includes some great attractions for children as well as some clean beaches alongside its green, well-kept gardens.
3
5. Royal Conservatory of Music

For fans of classical music, the Royal Conservatory of Music isn't one to miss, with fantastic acoustics and performances by a variety of excellent performers year-round.
Discover our offers to Toronto : holidays
Discover our offers to Canada : holidays, ski, Toronto holidays, Vancouver holidays, booking.