The Best Hotels in Toronto



Table of contents
Below we discuss our best hotels in Toronto that will suit every individual. From 5 star luxury to boutique hotels, we've got it all.
Our best hotels in Toronto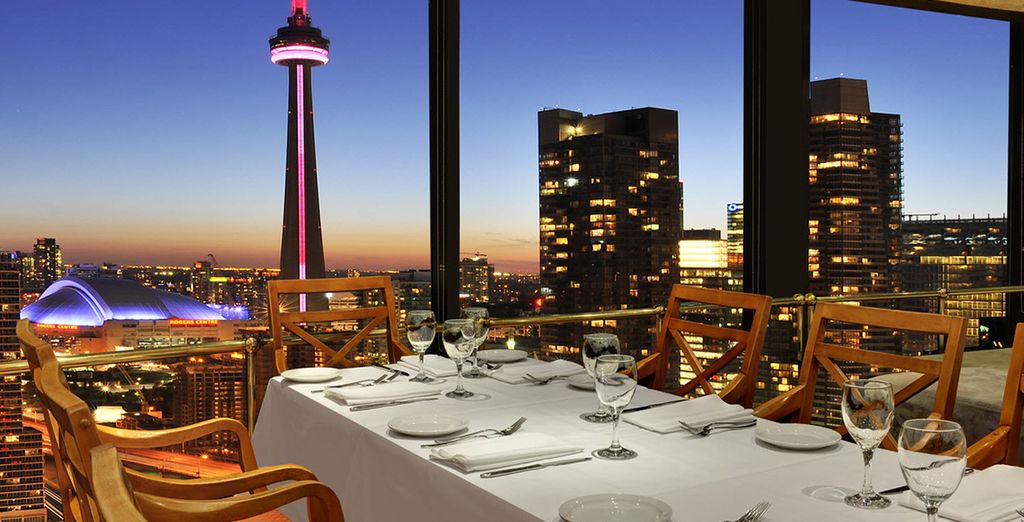 For amazing views of Lake Ontario, this is the perfect hotel. It features 3 restaurants, a sundeck, an indoor pool, and beautifully decorated rooms. This is a luxury 4-star hotel that delivers on all levels.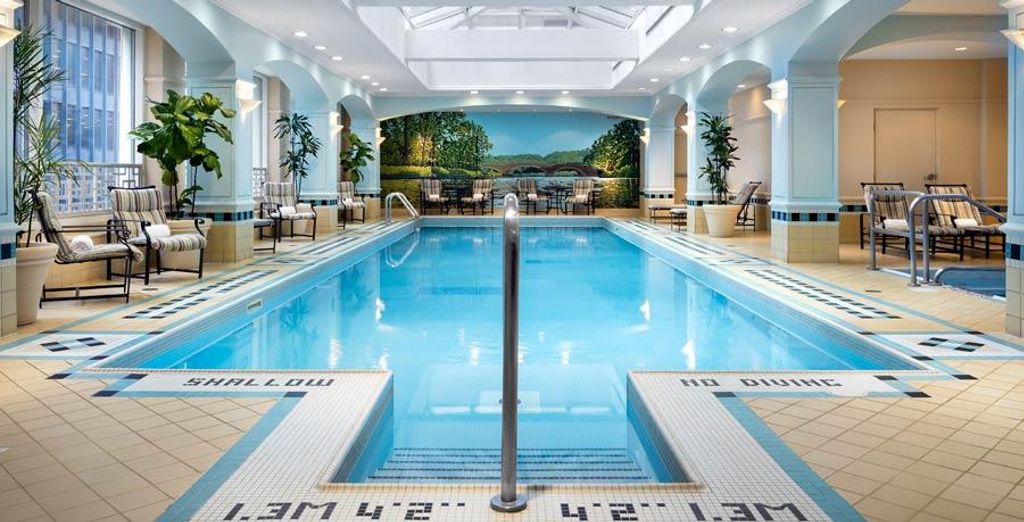 Located in downtown Toronto, this beautiful 4-star hotel is minutes from all the best attractions. The hotel itself features beautifully decorated rooms, an indoor swimming pool, gym, and spa, you've everything you need for a relaxing stay. With Voyage Prive you can also opt to add in a stay in New York.

If you want to combine a stay in both beautiful Toronto and the Big Apple, then this is the perfect hotel combination for you. You'll get to stay in a charming boutique in NYC and a charming lakeside resort in Toronto with both offering everything you need for a wonderful stay.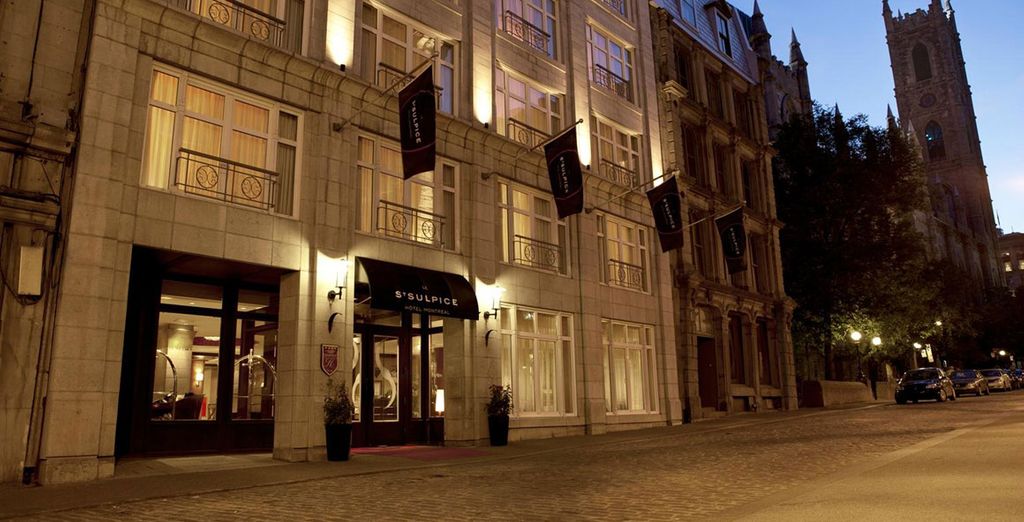 Summer and Autumn are the best months to visit the beautiful country of Canada. Summer brings beautiful weather and autumn will see the country transform into shades of orange, brown and red. Car hire is included and you'll discover gorgeous bays, stunning skylines, mighty rivers and, fertile fields. You'll get the chance to stay in a range of fantastic hotels during your trip which are all perfectly located to see the best sights Canada has to offer.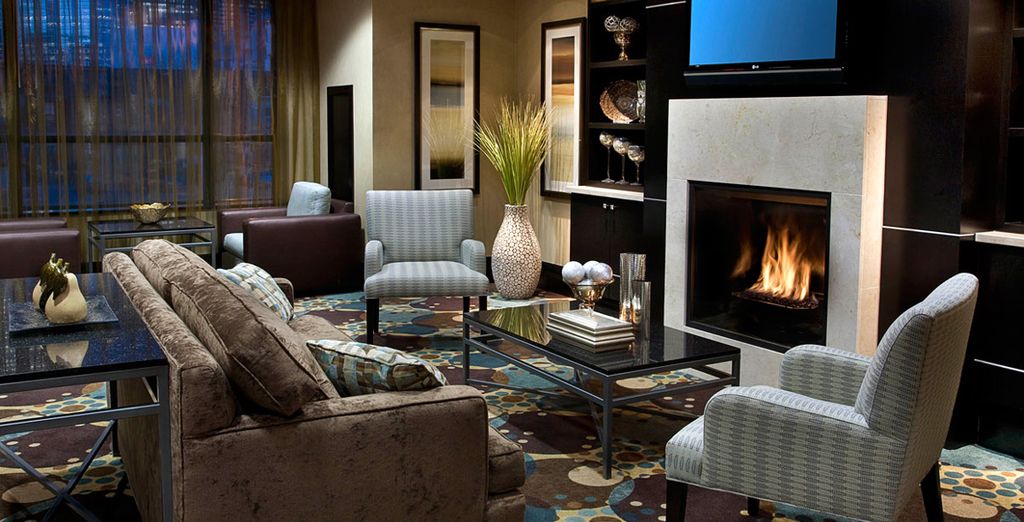 Discover the world-class cities of Toronto and NYC and on this fantastic journey across North America, plus experience a full day at the jaw-dropping Niagara falls. You'll be staying in the Ameritania Hotel in NYC, and the Hilton Garden Inn Toronto Downtown, both fantastic hotels with everything needed for a fantastic trip.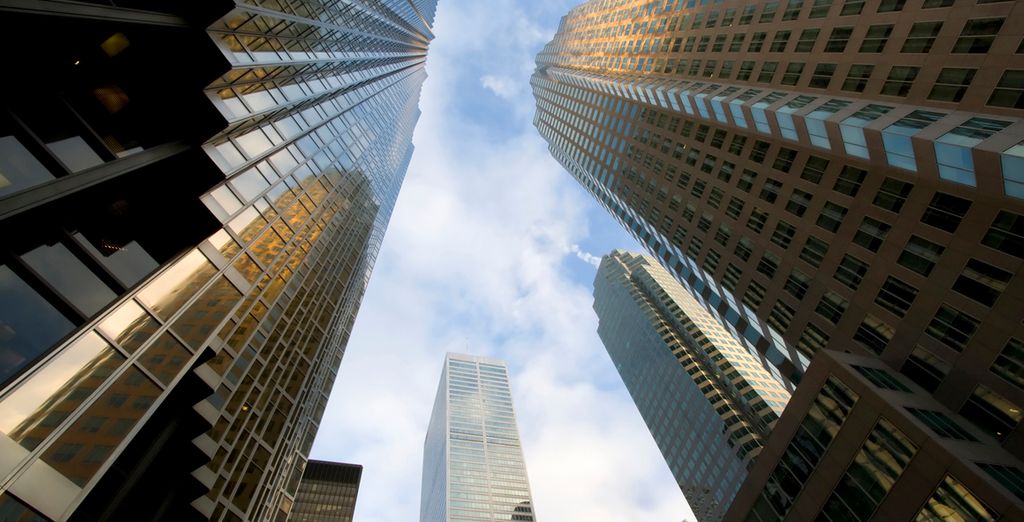 Discover the unique beauty of Eastern Canada: from stunning skylines to gorgeous bays and mighty rivers, you'll have lots to see and do. Your car hire is included and during your stay, you'll be staying in a wide range of brilliant hotels including, the Chelsea hotel in Toronto, Kingston at Four Points Sheraton Kingston and Quebec City at Hotel Le Concorde Quebec among others.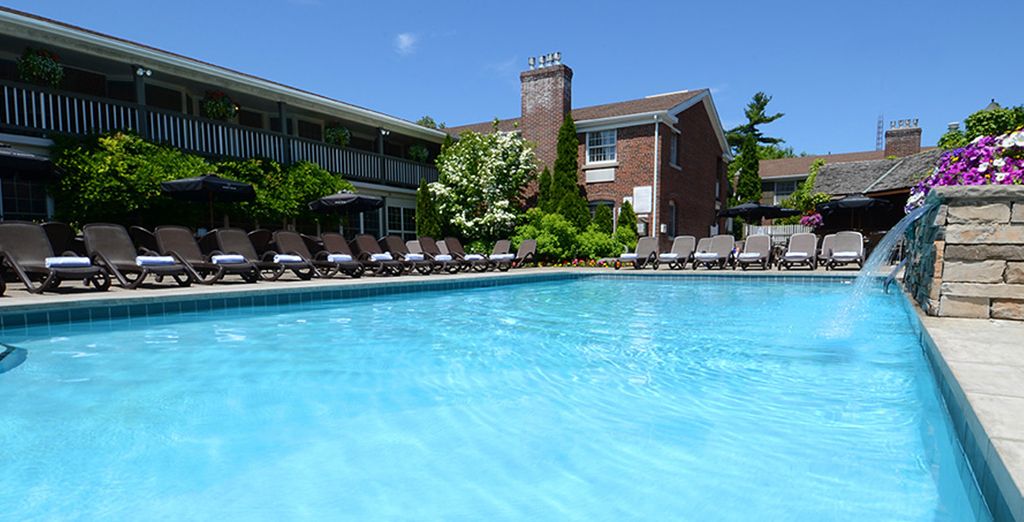 Visit the fantastic Toronto and the iconic Niagara Falls on this trip. Your trip in Toronto will include a stay in the famous and fabulous Ritz-Carlton Hotel packed with luxury on every corner. Then stay in the tranquil Niagara on the lake at the Pillar & Post Hotel 4*.
What services will you find in our Toronto hotels?
Our Toronto hotels include a wide range of services that will meet all your needs.
On-site restaurants
Comfortable beds
Cocktail bars
Flat-screen TVs
Swimming pool
On-site fitness centre
Spa
Free WiFi
Bed and breakfast
Hotel rental offers at Toronto convenient for all kind of travel
Toronto is bursting with fantastic activities for everyone. Whether it's visiting the iconic CN tower or the Royal Ontario Museum. Or relaxing at the Toronto islands, or perhaps catching a baseball game at Rogers Centre, Voyage Prive offers a range of additional add-ons that can transform your trip.
The range of hotels we offer at Toronto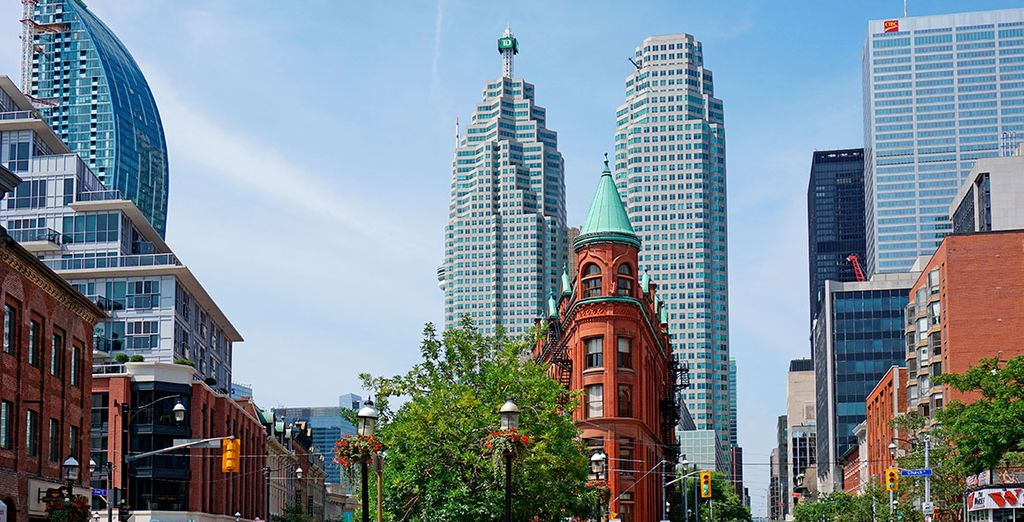 Here at Voyage Prive, we offer a wide range of hotels for your holiday in Toronto. Whether you're in search of 5-star luxury or prefer a boutique hotel stay, we've got you covered. We have hotels that are perfect for families, couples travelling together, friends, or even solo adventurers.
Toronto: What should we bring for a hotel stay?
All of our hotels in Voyage Prive will come with everything you need for a comfortable stay. However, sometimes we don't want to leave our favourite items back home. To ensure a perfect trip, don't forget these items:
Your favourite outfits
A swimming costume
Your favourite toiletries and products
Your phone chargers
A travel adapter
Credit cards
Your best hotel in Toronto: how to get there and make your booking
Getting to Toronto: There are a variety of flights that leave across the UK every day with flights to Toronto. You can get some great deals with Canada's low-cost airline "West Jet". The flight time between the UK and Toronto is around 8 hours and 15 minutes.
We can include a no-frills flight during the booking process and you can opt to add in airport transfers to make your trip fuss-free.
How to make your booking: If you want to access the latest offers on luxury hotels in Toronto then register online today to take advantage of our members-only offers on all fantastic hotels in Toronto.
Remember our offers won't be around for long, so make sure you sign up and book soon to avoid disappointment.
The opinion of Voyage Prive travel expert on hotels in Toronto
A city with over 140 languages spoken makes for a culturally diverse experience. It's a place with vibrancy and it's home to some of the world's best restaurants, clubs, bars, and festivals. Toronto is a special place that has something to offer everyone, including its wide range of beautiful hotels on offer.
Toronto: a city of distinctly flavoured neighbourhoods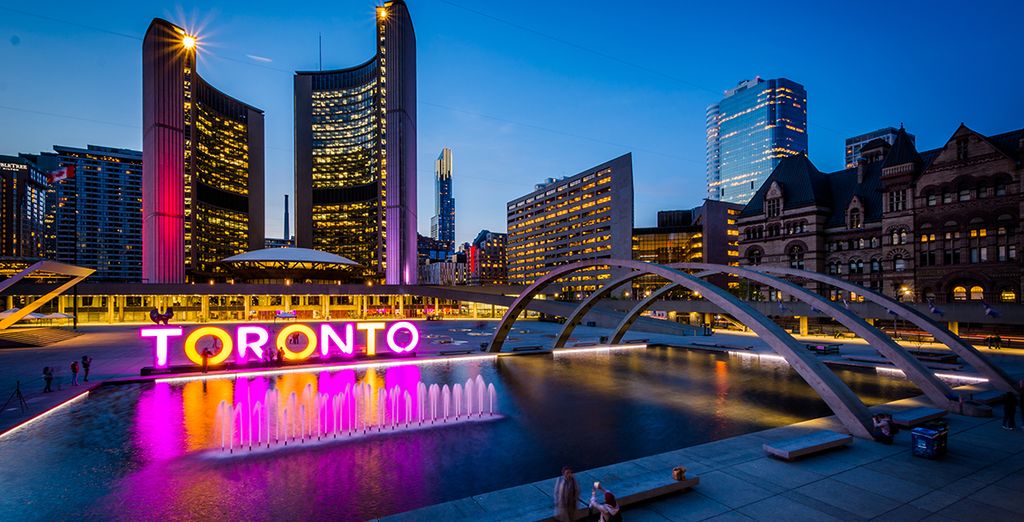 Toronto is a city that takes the best of world cultures and brings them to you in a compact, neighbourhood-sized place. Pretend you're sipping ouzo in Athens, wandering along a leafy backstreet in Dublin, or eating noodles in Macau. With so much to explore including CN Tower, Toronto islands, Kensington market, and much more, you'll never have a dull moment on a holiday in Toronto.
Sign up today to access our exclusive offers and discounts on the best Toronto hotels the city has to offer.