We Love —
This eptiome of modern luxury, the prestigious InterContinental park Lane 5* occupies a sought-after location in London's Mayfair, once occupied by Her Royal Majesty The Queen.
The award-winning restaurant and bars, glossy interiors, and refined rooms, the hotel's immaculate service will cater to your every need.
The choice between three modern rooms, featuring iconic British design touches and terrific views.
InterContinental Park Lane 5* —
The epitome of modern luxury, InterContinental Park Lane 5* sits between the elegant streets of Mayfair and glamorous Knightsbridge in a highly sought-after location. Look out over views of Buckingham Palace and the Royal Parks from the refined rooms and glossy interiors.
Geographic location —
1 Hamilton Place, Park Lane, Mayfair, London, United Kingdom
Distance from London King's Cross to InterContinental Park Lane 5*: 5 km / 20 minutes.
Distance from Hyde Park Corner to InterContinental Park Lane 5*: 200m / 3-minute walk.
Your Room —
This offer is based on a choice between a Classic Room, a Deluxe Room and a Superior Room.
Step inside for your stay in one of the Classic Rooms. Elegant in design with modern flair and smart technology, making it a wonderful retreat after a day of exploring the city.
Maximum room capacity


2 Adults
or

1 Adult
+
1 Child
The Deluxe Rooms feature elegant English interiors with the latest technology from Bluetooth sound systems to flat screen TVs. Sleep soundly in the double bed, and enjoy thoughtful details from a Nespresso coffee machine, to Tuxedo Frette linens.
Maximum room capacity



3 Adults
or


2 Adults
+
1 Child
The Superior Room boasts elegant natural decor and expansive views that bring the outside in. Make yourself comfortable on the king or queen-size beds and delight in modern amenities including a flat-screen TV, Nespresso coffee machine and plush bedding. 
Maximum room capacity



3 Adults
or


2 Adults
+
1 Child
Your Dining Choices
Just for you:
One complimentary welcome drink (glass of wine, beer or alcoholic cocktail) per person per stay
10% discount on food and beverages
This offer is based on a Bed and Breakfast stay.
Dine in award-winning restaurants and bars, including Theo Randall at the InterContinental, which is consistently voted London's Best Italian.
InterContinental Park Lane Hotel 5* houses one of the country's finest Italian restaurants, headed by chef Theo Randall.
The chef and his team skilfully combine local ingredients with hand-picked Italian imports to create rustic fare, from hand-made pasta with slow-cooked veal, to seafood risotto.
Your Time
The hotel is perfectly situated for exploring Mayfair, and is close to excellent transport links for sightseeing in London.
Walk along streets lined with elegant Georgian townhouses, designer boutiques, and restaurants serving gourmet food worthy of any Instagram post.
Shepherd Market is full of galleries, pubs, and coffee-shops, while some of London's best shopping spots can be found on nearby Oxford Street.
Keep up your fitness during your stay in the state-of-the-art fitness studio. Flooded with natural light, the spacious studio contains cardio, resistance, and free-weight equipment.
Those who wish to stretch, or complete a Pilates or yoga workout will appreciate the dedicated mat area, with towels, fresh fruit and water provided.
Your Included Options —
Tower of London Tickets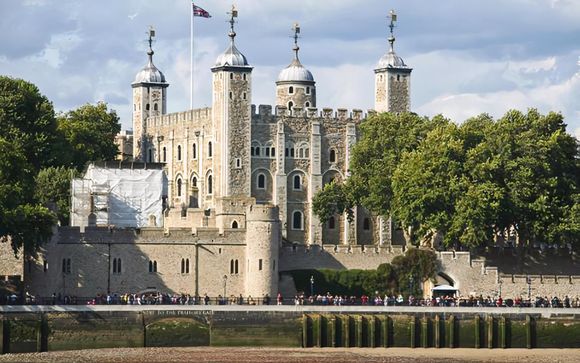 Discover the Tower of London, its history, its secrets and its treasures; first and foremost the Crown Jewels, guarded by the famous Yeoman Warders, better known as Beefeaters. This ancient prison, the most notorious in the United Kingdom, is a must-see attraction.
Your Optional Extras —
London Pass®: 80 Monuments & Attractions Included – Skip-the-line Access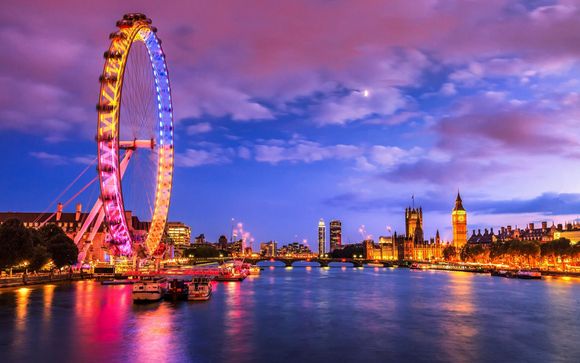 Enjoy the best of London with your London Pass®!

Choose a 2-day London Pass and get ready to discover the best of the city's monuments and attractions!

Palaces, museums, zoos, stadiums, galleries...you can visit over 80 of the English capital's main places of interest! The London Pass® is a complete sightseer credits package allowing you access to top London attractions and tours including a 1-day pass for a hop-on hop-off bus tour, a fun and practical way to travel between many of the city's landmark sites.

Simply scan your pass at the gate or ticket office to redeem your London Pass credits, and you're in. Make use of your free London Pass guidebook to help you get your bearings in London and select which attraction to visit next. Your London Pass® also saves you time with fast-track entry, so you can make the most of everything the British capital has to offer!
Please note: 
In light of the outbreak of COVID-19, attraction inclusions with the pass are subject to change and availability may differ from instructions on attraction websites; please click the link for the most up-to-date list of inclusions: londonpass.com/en-us/guidebook/great-pass
 
What's included:
The London Pass®
The guide to using the London Pass®
1-day hop-on, hop-off bus tour
 
Not included:
Public transport
Tips (optional)
All other extras
 
Important Information:
Availability: every day
Duration: 2 days 
Opening times: the museums, monuments, and attractions are generally open from 10am to 6pm
When booking, you will receive your pass by email. You may then print out or present your pass on your mobile at the entrance of each attraction
Please refer to the guide booklet included with your London Pass® for more comprehensive information regarding the opening hours for the different attractions
The guide booklet is available in French, English, German, and Spanish Fast-track entry is available for certain attractions only
Your London Pass® is activated upon first use
The duration of the pass is counted in calendar days. For example, if you use your pass for the first time on a Monday at 4pm, Monday will be counted as a full day of use
This option of the London Pass does not include a transport card
The hop-on-hop-off bus tour is valid on 6 circuits covering some 70 stops for 1-day (regardless of the London Pass duration)
The London Pass® does not grant access to temporary exhibitions or guided tours
The London Pass® is not transferable
Animals are not permitted
The London Pass® has a "credits value" reflecting maximum gate prices (a total value of attraction admissions) and the number of days on your pass. 
When you book, you are asked to indicate a provisional date for your visit, but please note that the validity of your pass (2 consecutive days) begins from the date when it is first used. Even if you purchase the pass today, you can use it whenever you like during your stay (provided that this is within 12 months of your purchase date)
Children under the age of 12 years must be accompanied by an adult
London Cruise Pass: 2 Days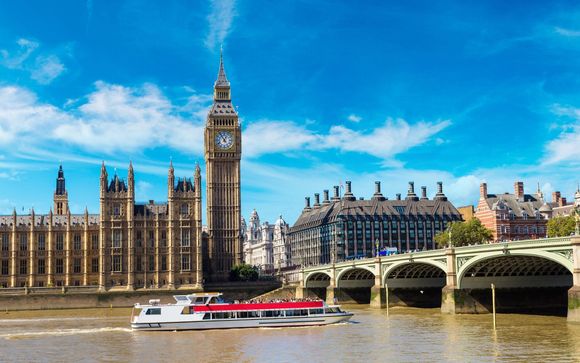 Discover the great history of London during a cruise on the Thames.
Your journey through the capital and its rich past will begin at Westminster Pier, close to the abbey of the same name and Big Ben.
Snacks and refreshments are also available from the onboard bar.
This tour can also serve as an original and practical way of travelling across London, thanks to the 4 stops in practical locations: Westminster Pier, London Eye Pier, Tower Pier, and Greenwich Pier. Choose the duration of your pass and explore London in complete freedom!
Ticket to Windsor Castle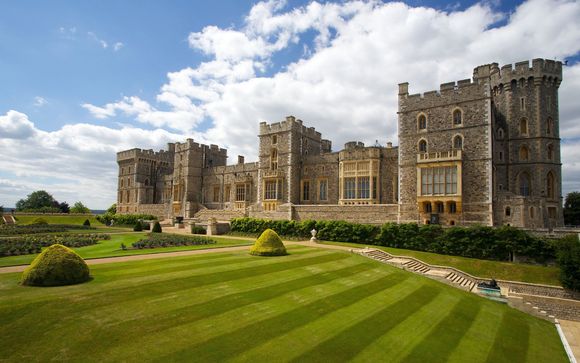 Explore Windsor Castle and visit the State Apartments with your ticket to Windsor, the royal family's official residence!
Take a look around the oldest inhabited castle in Europe! Built 900 years ago, Windsor Castle is a medieval fortress, which has been home to kings and queens of England for centuries.
You can wander around the imposing building at your own pace, from the round tower to Saint George's Chapel, via the cloister, north terrace and the Edward III tower.
You will also get the chance to visit the State Apartments and marvel at successive masterpieces and treasures from the Royal Collection. Enter the rooms where official receptions hosted by the royal family take place. 
When the Queen is at home, the flag flies over Windsor and the Changing of the Guard takes place every day.
Stonehenge, Windsor and Bath Tour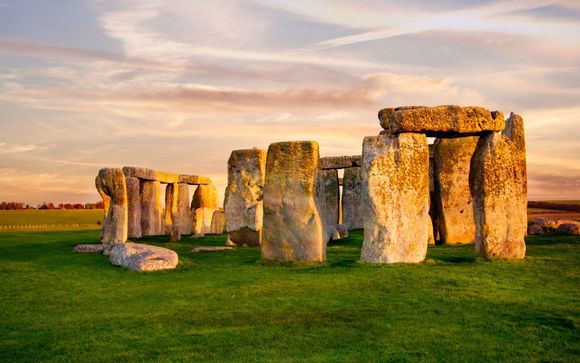 Staying in London? Thanks to this excursion, in one day, you will be given the opportunity to visit three legendary tourist sites!
Windsor Castle
You will start this day trip with a visit to the famous Windsor Castle and immerse yourself in the incredible history of The Monarchy. The residence of Elizabeth II, known as one of the largest and oldest castles in the world, will enchant you with its spectacular rooms and luxurious furnishings. Visit St George's Chapel where the tombs of many kings including Henry VIII are located, and marvel at the famous Queen Mary's dollhouse.
Stonehenge
You will discover the mysterious site of Stonehenge, a UNESCO World Heritage Site. Built over 5,000 years ago, this monument has captivated humanity over the centuries, being the subject of multiple theories that still fascinate and intrigue. Was it a religious temple? An astronomical clock? Or a Bronze Age cemetery? Make up your own mind!
Bath
Finally, head to another UNESCO World Heritage Site: the city of Bath. You will discover the magnificent 15th-century Bath Abbey and let yourself be charmed by the typical Georgian architecture of the historic city. Enter and admire the Roman Baths, world-renowned for the architectural splendour of monuments and pools, and feel the magic of this miraculously preserved site until its discovery in the 1870s. You will be back in London around 8:30 p.m.
Please note: Access to the Roman baths is temporarily prohibited due to sanitary measures, until further notice.
Visit Saint Paul's Cathedral – Priority-access ticket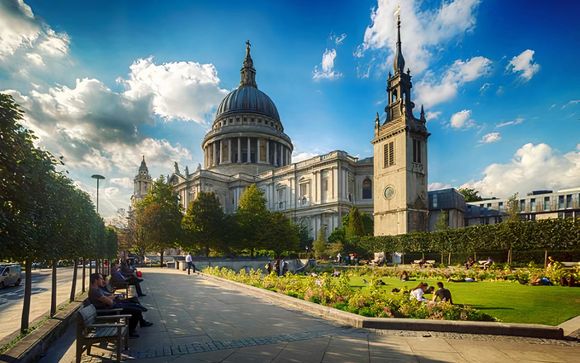 Marvel at St. Paul's Cathedral, set in the heart of London, and save time thanks to your priority-access ticket! Don't waste any time waiting in line at the entrance thanks to your priority-access ticket, and discover this emblematic monument, which now has a very strong symbolic value for Londoners.
Look up and admire its 110-metre high dome, the second highest in Europe. Go down into the crypt, then climb the 528 steps to the Golden Gallery and enjoy breathtaking views over London.
London Eye Tickets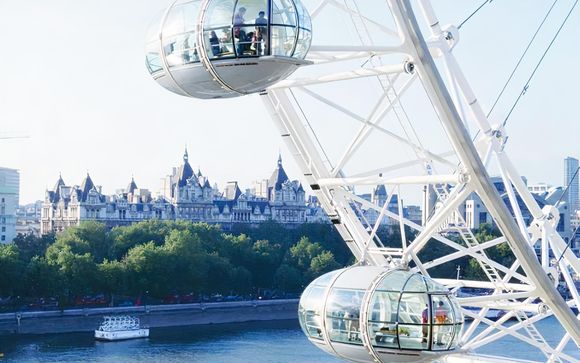 Visited by over 3.5 million people every year, the London Eye is the most popular London attraction. Board one of the capsules to discover impressive panoramic views of London as you make your way up and around the ferris wheel. The tour takes half an hour, during which time you'll be able to see all of London's best-loved monuments, including Big Ben, St Paul's Cathedral, Westminster Abbey and much more. On a clear day, you'll be able to spot landmarks up to 40km away!
Tower of London Tickets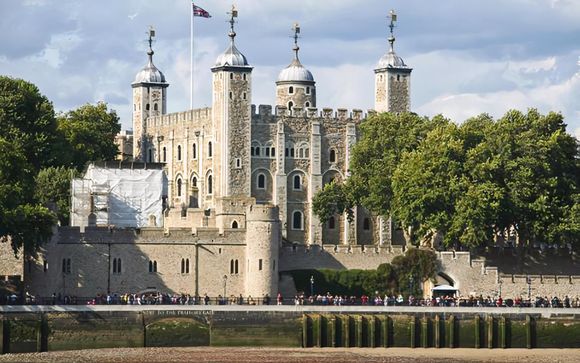 Discover the Tower of London, its history, its secrets and its treasures; first and foremost the Crown Jewels, guarded by the famous Yeoman Warders, better known as Beefeaters. This ancient prison, the most notorious in the United Kingdom, is a must-see attraction.
London Bus Tour & Thames Cruise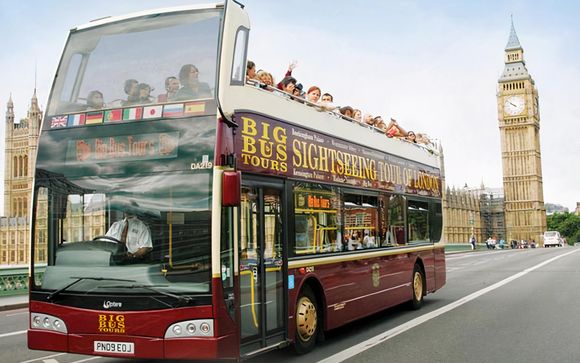 Get around London and see the city's most iconic landmarks with this combination of a hop-on hop-off bus tour and a river cruise!
Make the most of the hop-on hop-off bus to get to the places you choose to visit, valid for 48 hours from first use. The itineraries include lots of conveniently placed stops for exploring famous parts of London.
The double-decker bus will take you to the most emblematic monuments of the English capital: see Buckingham Palace, Westminster Abbey, Saint Paul's Cathedral, the Tower of London, and many more. Discover the history of the city with fun and engaging audio commentary in multiple languages.
You'll also get the chance to see the capital from another angle with a cruise on the River Thames, during which you can admire many of London's monuments from the water.
Guided visit to the British Museum of London - Skip-the-line tickets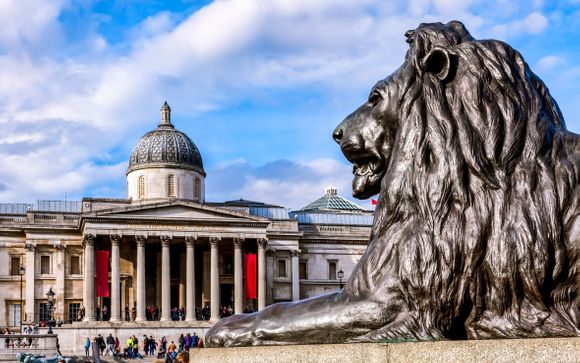 Discover two million years' worth of history and civilisations during a guided visit by small groups in the biggest museum in Great Britain: the British Museum of London!
With your professional guide, you will discover treasures from ancient civilisations from the entire world. The British Museum is an ideal location for architecture and history lovers. You will be impressed by the variety of the historic pieces, but also by the beauty of this building. Do not miss the central court of the museum with it's beautiful glass ceiling, named the Queen Elizabeth II Great Court.
During your visit, you will discover the Ancient Rome relics, meet Egyptian mummies and explore Ancient Grece!
Dinner Cruise and Jazz Concert on The River Thames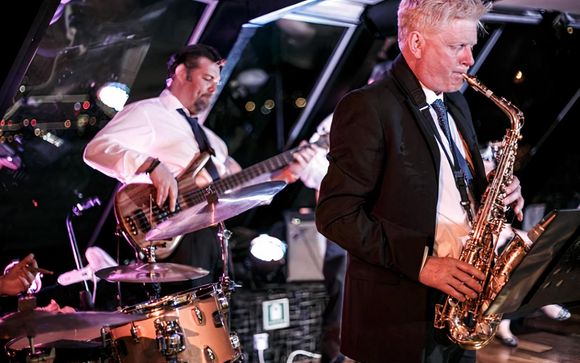 Spend an evening in the heart of London and enjoy a cruise on River Thames and dinner accompanied by Jazz music.
Embark on a cruise of the River Thames and admire London's illuminated monuments, all whilst enjoying a Jazz concert from the orchestra which will be with you for the whole evening. Once you have been welcomed with a drink, admire the city's monuments such as Tower Bridge, The London Eye, The Shakespeare Theatre and also Big Ben, followed by a 3-course dinner.
Tour of Buckingham Palace and Windsor Castle – Beat the queues!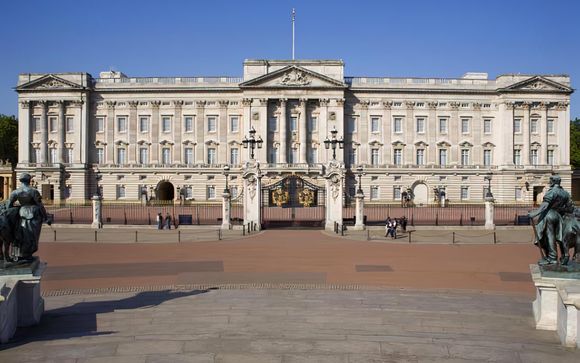 Immerse yourself in the British monarchy by spending a day visiting the famous Windsor Castle and the sumptuous Buckingham Palace.
Windsor Castle is the weekend residence of the Queen and other members of the English royal family. This castle, which has housed various important Kings and Queens from William The Conqueror to Elizabeth II via Edward VII, represents a huge part of Great British history. After this visit, you will have lunch before setting off for Buckingham Palace.
Buckingham Palace, the Queen's official residence, is an unmissable sight in London. You will be able to admire numerous bedrooms and sumptuously decorated rooms where royal receptions are often held. This activity will come to an end in the Palace, and you will be left free to explore as you wish.
Priority Access to Hard Rock Cafe London with Gold Menu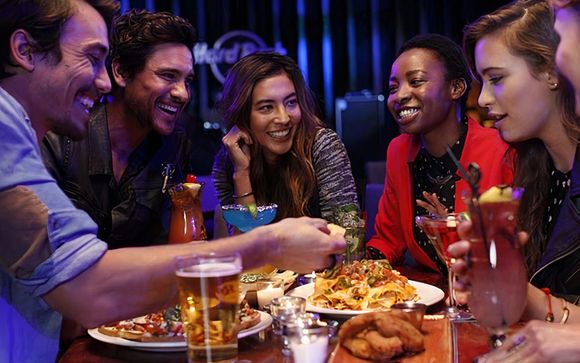 Enjoy priority access to the Hard Rock Cafe in London and a Gold menu including a main course, a dessert and a drink (non-alcoholic). 
Priority Access to Hard Rock Cafe London with Diamond Menu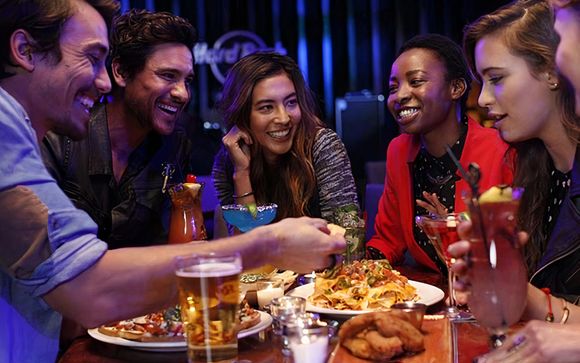 Enjoy priority access to the Hard Rock Café in London and a Diamond menu including a starter, main course, a dessert and a drink (non-alcoholic). 
Your Optional Extras —
One Seasonal Afternoon Tea (per person per stay)
Treat yourself to an indulgent, quintessentially British, seasonal afternoon tea during your stay.
Please note: the afternoon tea must be booked in advance directly with the hotel and it is not available Monday - Wednesday
Optional Club InterContinental Access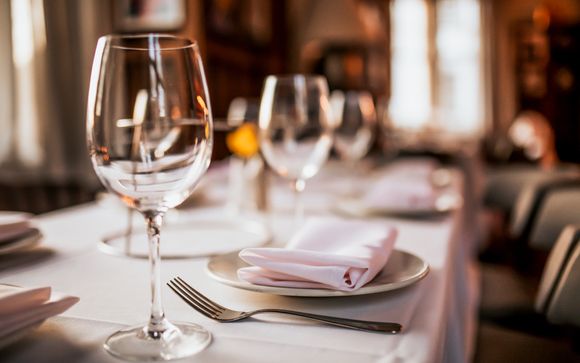 Choose to add access to the Clun InterContinental to enjoy added benefits during your stay.
London —
It's difficult to summarise a city as eclectic and immense as London - with so many neighbourhoods, all with their own atmosphere and quirks, and a wealth of world-class galleries, museums, and restaurants, a trip to London is always going to be unique.
With a history stretching back to the Roman times, London has always been a melting pot of British and European culture. Get a taste for this history at the Museum of London or the British Museum. Creative types will feel right at home in Shoreditch, where you'll find quirky street art, vintage stores, and plenty of cosy coffee shops. For a taste of the wealth and glamour, London is famous for, head to the western areas of Chelsea and Kensington, where you'll also find a cluster of fantastic museums: the V&A, Science Museum, and the Natural History Museum.
For a more lazy break, make sure to stroll around some of London's best parks - there's a reason why it's Europe's first National Parks City! Travel to the southeast to see Greenwich, with its historic Observatory offering stunning views over the city's skyscrapers. Or, take a wander over to the picturesque Hampstead Heath, an ancient park which was once just a small village outside the city.