We Love —
Stay in an Deluxe Room featuring charming spaces designed with your comfort in mind.
Treat your taste buds to delicious flavours, taking advantage of your All Inclusive holiday.
Dive into the blue sea or dip into one of the hotel's pools, one of which has a jacuzzi right on the beach!
My Blue Hotel 4* —
Just for you:
Included return private transfers between airport and hotel for flight-inclusive offers
Boasting spectacular services and a pristine white sand private beach, My Blue Hotel 4* is located in Nungwi; a fishing village in the north of Zanzibar famous for its fiery sunsets and crystal-clear blue sea. Conceived in harmony with the environment, this 4-star hotel offers members a luxury experience while preserving the surrounding landscape.

 
Delight your palate with an All Inclusive holiday, decompress with the hotel's charming facilities and enjoy a relaxing getaway in this gorgeous setting. Pamper yourself with relaxing treatments at the Spa Centre, or explore the ocean's depths as you dive or snorkel.
Create wonderful memories with your loved ones in this inviting setting. The warm and friendly staff provide guests with outstanding services, making My Blue Hotel 4* a renowned address in Zanzibar. Welcome to your next sun-kissed holiday!
Geographic location —
Nungwi Zanzibar, Tanzania
Distance from Zanzibar Airport to My Blue Hotel 4*: 63 km / 1 hour and 28 minutes.
Your Room —
This offer is based on a Deluxe Room, a Mini-Suite, a Villa and an Ocean View Room. 
Unpack your bags in the charming Deluxe Room, and step out onto your balcony and take in the gorgeous garden view! You will sleep on a king-sized double bed in a charming room with all the modern amenities you need for a memorable stay. 
Maximum room capacity
Settle into your tastefully decorated Mini-Suite. This duplex room features a single bed on the ground floor and a king-size bed on the upper floor, proving to be the perfect choice for small families. The suite features charming décor and ample space to spread out and relax during your Zanzibarian escape. 
Maximum room capacity
If you're looking for even more comfort and privacy, then the Villa is the perfect living area for you! Located in a bungalow, in a reserved area adjacent to the main structure, it features two bedrooms and a balcony.
Maximum room capacity



3 Adults
or


2 Adults
+
1 Child
Let yourself be enchanted by the ambience of your Ocean View Room. Boasting fantastic ocean views, this spacious room is an idyllic refuge after a long day of activities. Unwind on your balcony as you soak in the shades of the ocean's blue!
Maximum room capacity
Your Dining Choices
Just for you:
Included Midsummer Gala Dinner for stays on 15/08/22
This offer is based on an All Inclusive stay (breakfast, lunch and evening meal served in the main restaurant with a selection of snacks and drinks). Please note, not all hotel food and beverage outlets may be applicable to your All Inclusive basis. 
All Inclusive Meal Plan: Includes welcome drink, breakfast, lunch and dinner at the main restaurant with buffet service; late light breakfast from 10:00 to 12:00 at the pool bar; tea time from 16:00 to 17:00 at the pool Cappuccino and coffee espresso are always at extra charge; break on the beach at 11:00; water, soft drinks, local spirits, wine and beer, American coffee and tea are included from 8:00 to 23:00 as at the main restaurant as at the pool bar; all the international brands are at extra charge; minibar with daily refill with water and soft drinks; Bar; Happy Hour from 18:00 to 19:00 at the pool bar or at the beach bar; During very low season,
and in case of negligible occupancy (less than 10%), the management can turn the lunch and dinner buffet service into table hotel service with a wide variety and quantity choice range.
Meal Plan All INCLUSIVE Luxury Villas: breakfast, lunch and dinner at the Mwezi restaurant on the beach, mandatory service.
All information about the treatment remains unchanged.
Indulge in mouth-watering Italian and international flavours at the Main Restaurant's varied buffet; where you can have breakfast, lunch and dinner. If you're sleeping in, a small late breakfast is available at the Pool Bar from 10:00 until noon. 
Head to the Bio Bar for a late afternoon apéritif or enjoy your favourite cocktail at the Sawa Sawa Bar by the pool! During the hotel's low season, management may turn the lunch and dinner buffet service into a sumptuous fixed menu with a wide range of variety and choice.
Members staying in a Villa or an Ocean View Room may enjoy breakfast, lunch and dinner at Mwezi Restaurant. Members staying in other rooms may choose to dine at Mwezi with prior reservation, at an additional fee.
Midsummer Gala Dinner on 15/08/2022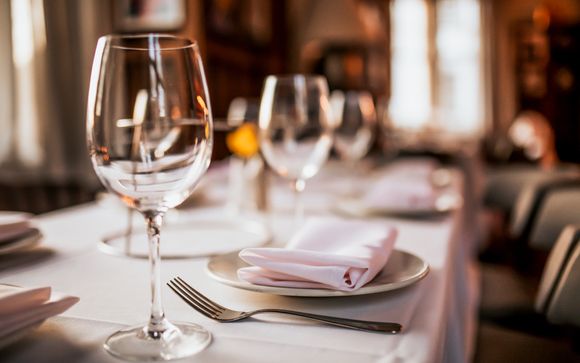 Guests staying on 15/08/2022 will have an additional fee added to the cost of their booking, payable for mandatory gala dinners on these dates.
Your Time
Just for you:
One included excursion per person per stay (Spice Tour OR Stone Town)
Soak in the golden sun rays by the pool or as you unwind on the pristine private beach! Keep up with your fitness routine at the well-equipped gym.
Head to the TGI International Dive Shop for some exciting scuba diving or snorkelling, you'll be amazed at the extraordinary underwater landscapes of the Indian Ocean.
Dip into one of the hotel's two pools, surrounded by a lush tropical garden; or decompress on the pool with a jacuzzi, located directly on the beach.
Pamper yourself with a delicious massage at the Spa Centre, featuring diverse treatments done by professionals that will surely melt your stress away!
Your Optional Excursions —
One Spice Tour or Stone Town Excursion per person per stay
Stone town is one of the few intact historical Swahili trading towns of East Africa. It was declared a world heritage site by UNESCO in the year 2000. The tour takes you to the fabled stone town, where history appears to stand still.
The fascinating architectural design of stone town buildings with ornately carved and studded wooden doors shaded by balconies and verandas that line the narrow winding streets is evidence of rich cultural heritage where Arab, Persian, Indian and European influence blended with African tradition. The tour includes a visit to the bustling town market, the former slave market, the house of wonders, the sultan palace, the Arab fort etc. There is also time for shopping; Stone town has a variety of excellent gift shops with plenty of souvenirs
and handcrafts.

SpiceTour
The history of Zanzibar would be incomplete without mentioning of cloves, nutmeg, cinnamon, pepper, and many other spices introduced by the sultan of Oman during the infamous slave trade. Take a guided tour to the Spice farms just outside Zanzibar town. Learn the many uses of a variety of Spices in cooking, cosmetics and natural medicine. It is the ideal place to buy Spices and its products at a cheaper price.
Your Journey to My Blue Hotel 4* —
You may choose from Economy, Premium or Business class flights on sectors that they operate, at the next stage of the booking process.
The flights included are with either a scheduled or no-frills airline and are subject to live availability and prices can change. You can choose your preferred departure times during the booking process. Please select your flight options carefully as departure and arrival airports may differ.
This flight may include one or more stops.
At the time of your reservation: - If you choose a late arrival, you will check in to your room upon arrival and the duration of your stay will start from that evening. - If you choose an overnight flight, you can only check in to your room at the hotel from 3 pm on the day of your arrival. The duration of your stay will begin from that day. When choosing your return flight: - If your flight is scheduled before 3 am, you will check out at 12 pm and will not be able to keep your room until you leave for the airport in the evening. Depending on your hotel's conditions, you may be able to leave your luggage at reception. - If your flight is scheduled after 3 am, you can keep your room until you leave.
Zanzibar —
The historic spice island of Zanzibar lies just off the coast of Tanzania, and promises everyone a once-in-a-lifetime holiday experience, whether that be at the tail end of a thrilling safari or independently as an island adventure. Zanzibar caters for every traveller, whether that be those looking to backpack on a budget, or those interested in enjoying a luxurious and exotic getaway.
In terms of attractions, Zanzibar is as varied as it is beautiful, ensuring guests in search of diversity are constantly surprised. Stone Town should be number 1 on any tourist's bucket list. Charismatic, full of life and rich in history and culture, the quaint, cobbled streets of Stone Town are a delight to explore and offer up no end of treats, including the relaxed seafront promenade, the faded colonial buildings, the colourful food markets and unique touches such as the Aldabra giant tortoises at Prison Island (a short 30-minute boat ride from Stone Town itself). Given its historical focus on the spice industry, an informative spice tour is also highly recommended!
For those who simply wish to lay back, soak up the sunshine and unwind with a cocktail in hand, Zanzibar's many beaches are also destined to delight. Favourites include Nungwi and Kendwa in the north of the island, where tourists are sure to be awe-struck by an untouched Indian Ocean paradise.