Holidays to the Gambia, the idyllic coastal destination



Table of contents
The smallest country in Africa is one of the most thrilling to visit. Gambia is a beach lover's dream, boasting prized surf and sand spots with scenic swaying palms. Rustic fishing villages and prized lagoons dot the shimmering coast, while the inland is bursting with atmospheric rainforests and mangroves. With Gambia holidays from Voyage Privé's range of high-end hotels, you can tan yourself by the pool or head out on wildlife river cruises.
The top 5 things to see/do in Gambia
1. The beaches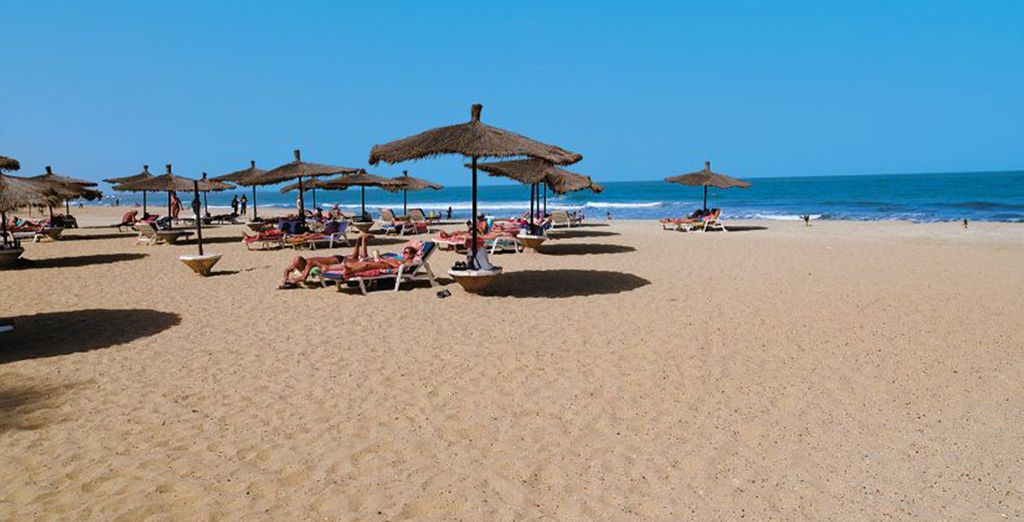 While Gambia may offer just 80 km of coastline, the beaches it has are breathtaking. Golden sandy shorelines backed by scenic mangroves and lagoons all provide excellent spots for daytime fun. The seawater temperatures also regularly top 30°C for a comfortable swimming experience.
2. Wildlife watching
Colourful birds, monkeys, crocodiles and hippos are all among Gambia's star attractions. There are plenty of natural parks and reserves to discover these many animal species. One of the best is the Chimpanzee Rehabilitation Project in the River Gambia National Park where primates are kept unhindered on their own private island. While you are not allowed to step foot on it, boat tours allow you to explore the river region.
3. Hit the market
Gambia is renowned for its thriving markets selling everything from clothes to fresh fruit. Albert Market in Banjul is among the country's most famous. Founded during colonial times, today it's a hive of activity and an excellent place to spend a few hours. Another top option is Tanji Fish Market, which is right on the beach next to the fishing boats.
4. Wassu Stone Circles
Among the country's most important ancient historical sites, these stone circles date back 1,200 years. They are believed to have been used as burial sites for the pre-Mandinka population. There's a tidy little museum that's as alluring as it is informative at the entrance.
5. Makasutu Culture Forest
This 1,000-hectare forest park offers a kaleidoscope of Gambian landscapes. Mangroves, wetlands, plains and forests all converge on this well-preserved region. You can take river tours, view traditional performances and visit the local craft centre. be sure to view the public art project, Wide Open Walls, before arriving.
Our best hotels in Gambia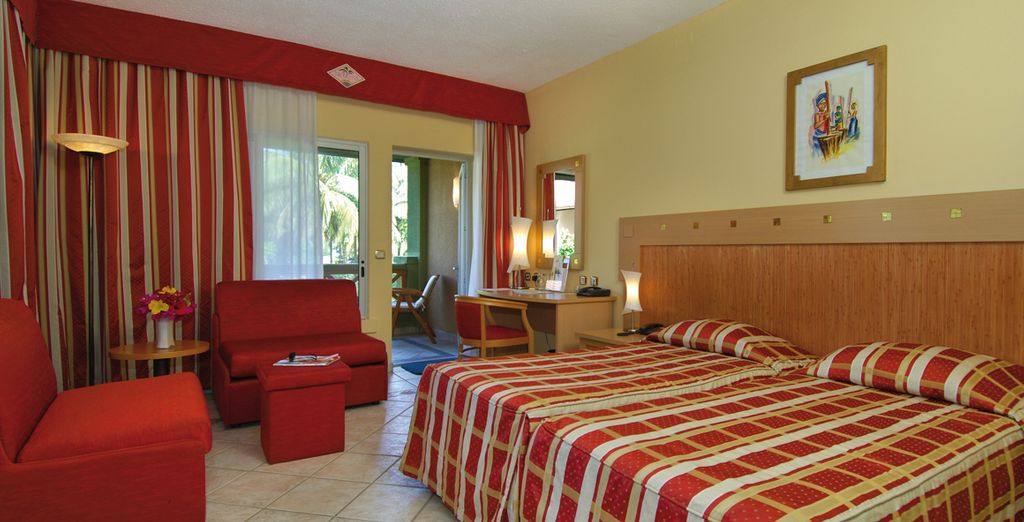 The Kairaba is a spectacular and sprawling colonial-style mansion hotel set within gorgeous tropical gardens. Boasting a sun-drenched swimming pool and four fine restaurants, guests will enjoy a pampered and traditional Gambian stay. The hotel itself is located just moments from the coast with direct access to a private, golden beach.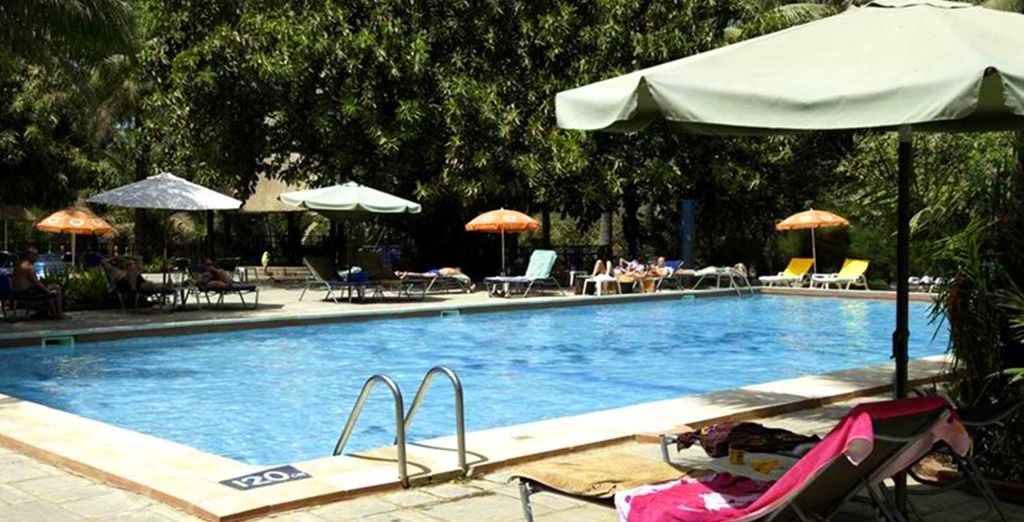 Nestled within an oasis of tropical flowers and swaying palm trees, this lush hotel is just moments from the beach. Guests will find numerous pools and on-site activities, from first-rate tennis courses to bird-watching masterclasses. The elegant grounds benefit from their proximity to Bijlo Forest Park and the stunning Tanji River.
Widely renowned as one of Gambia's most prestigious hotels, the Coco Ocean Resort exudes sophistication throughout its tropical grounds. Private pools, spectacular balconies and airy suites are all matched by extraordinary attention to detail. Sea-view pools and indulgent spas round off this resort's unmissable features.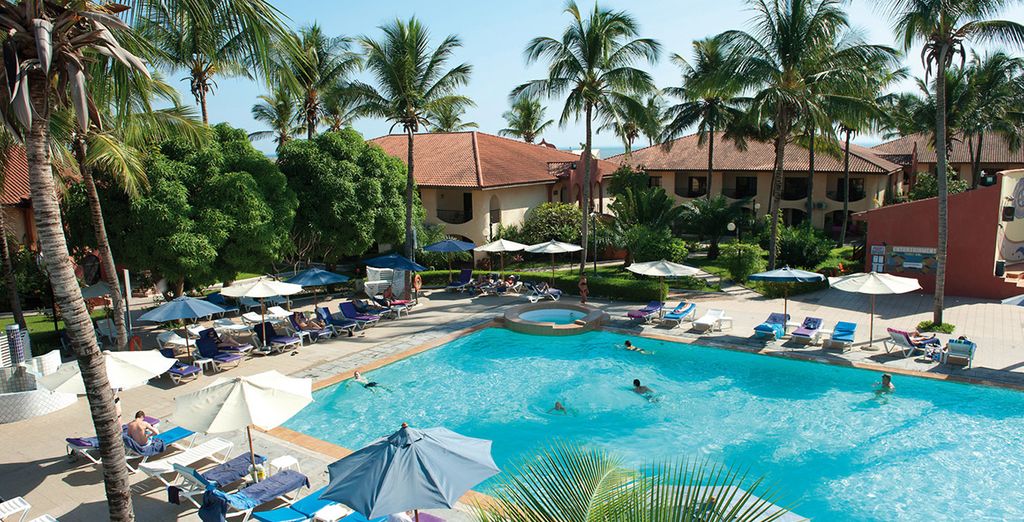 Situated on the breathtaking Cape Point at the mouth of the River Gambia, this resort is an excellent beach-ready choice. Home to a stunning pool complex, the resort is spread across leafy tropical grounds with palm-laden trails. Each elegant room is decorated in furnished wood and locally crafted decor.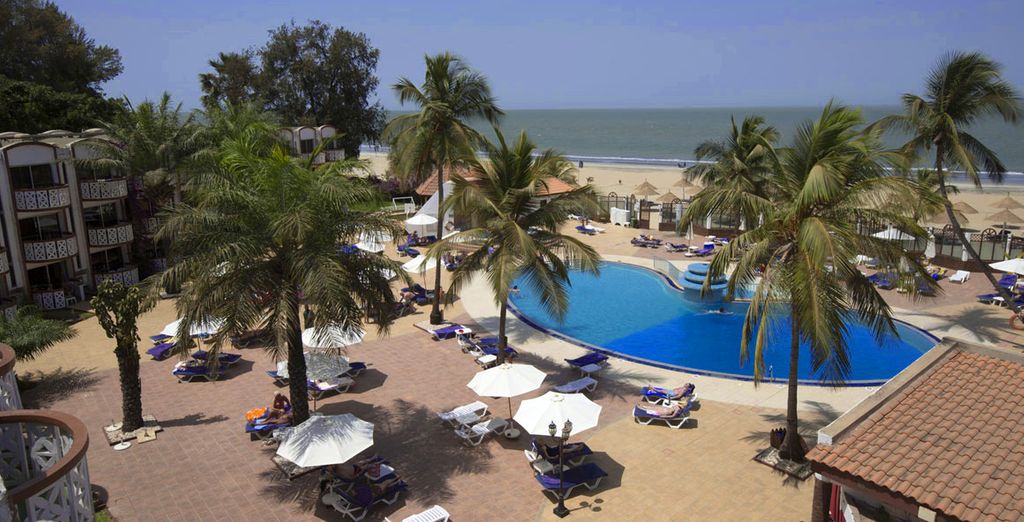 The popular Atlantic is ideally located right next to the beach with easy access to bustling Banjul. Perfect for families looking to soak up the African sunshine, guests can enjoy prized pools and outdoor entertainment. The interiors are breathtaking and traditional with plenty of eye-catching Gambian fabrics and pampering en-suite features.
When is the best time to go on holiday in Gambia?
Gambia has a variable climate throughout the year. The dry season lasts from November to February, making it a very popular winter vacation and among the busiest periods. At this time, the weather is fine and this is also among the best periods for wildlife watching. The rainy season lasts from June to September and sees many closures and fewer tourists. For better deals during decent weather, consider visiting during October and spring (March-May).
Going on holiday in Gambia
Gambia's only airport is found in Banjul and offers wide-reaching flights across Africa and Europe. The airport is a convenient taxi ride from downtown Banjul. Many of our resorts offer airport shuttles for your convenience. Once you've arrived in Gambia, you'll find that organised buses and 4WD tours invaluable. While you can rent your own vehicle, some experience is required if you're heading off the highway. Potholes, pedestrians and free-roaming livestock all add to the rural and urban driving challenge. The GTSC bus service is another convenient way of navigating the country.
Enjoy your holiday in Gambia
Gambia is an excellent destination for families, friends and couples. But just how long should you spend in the country? First-time visitors should aim to spend at least a week in Gambia. This will give you time to lounge by the beach and explore the country's rich landscapes. It's best to locate yourself on the coast with day trips along the Gambia River and into nature preserves. If you have more time in the country, you can begin to explore the more remote hinterlands.
The Voyage Privé travel expert's opinion on Gambia
Gambia may be a tiny African country but it packs an incredible punch. This wonderful winter sun destination is renowned for its friendly and heart-warming population. There's nothing quite like hanging out with the locals and chowing down on freshly caught fish on the beach. Yet, there are plenty of adrenaline-fuelled and off-the-beaten-track activities, too. Meander along forest trails thrive with characteristic vervet monkeys for an unforgettable experience.
Bask in the sun, whatever the weather
The Gambia is quickly becoming a top luxury holiday destination for savvy travellers who crave an escape from the gloomy British weather, due to its exceptionally beautiful climate all year round. Whenever you choose to visit the Gambia, you can rely on this country to surround you with the sun as you walk along its stunning coastline, and to offer you beaches laden with white sand and crystal clear sea. Enjoy the unrivalled beach views from your hotel, explore further afield into the depths of the Gambia's rich culture, or simply stroll along the sand with your loved one and take in the romantic atmosphere of this balmy demi-paradise.
Relax in the Gambia, or go on an adventure
Although the Gambia is extremely popular with couples, it also makes an ideal family holiday destination, which strikes the perfect balance between fun for children and relaxation for adults. Beyond its beautiful beaches, the Gambia offers a host of exciting attractions to discover, including the renowned Abuko Nature Reserve, which houses an array of African wildlife including monkeys and reptiles to delight children and adults alike.
The Gambia's eclectic markets, such as The Albert Market in Banjul, are another way to soak in the essence of this country's fascinating culture. Whilst wandering around the markets, you can enjoy sampling the local cuisine or buying handmade souvenirs crafted by the people of the Gambia, so that you can take an authentic piece of this country home with you. Whatever you decide to do, when the day is over, our handpicked offers grant you the opportunity to take your experience to the next level, by providing you with luxury accommodation and service that will help you to unwind and rejuvenate, without the great expense.
Treat yourself
The Gambia is never short of things to do and places to explore, but its stunning landscapes and idyllic beach views will no doubt encourage you to relax and indulge your senses during the day too. We can help you achieve a level of peace that you only dream of with our all-inclusive holiday package options so that you can consider yourself stress-free during your entire stay. Many of the resorts also include spas, where you can tailor your relaxation experience to suit your needs by choosing from a vast selection of treatments, allowing to enjoy the Gambia to its fullest.
Whether you envision yourself sunbathing on the unspoiled coast or exploring the bustling markets, our exceptional discounts on hand-picked Gambian hotels will allow you to upgrade your holiday so that you can experience luxury that will make it truly unforgettable.