Getaways in Norway



Table of contents
5 things to see/do in Norway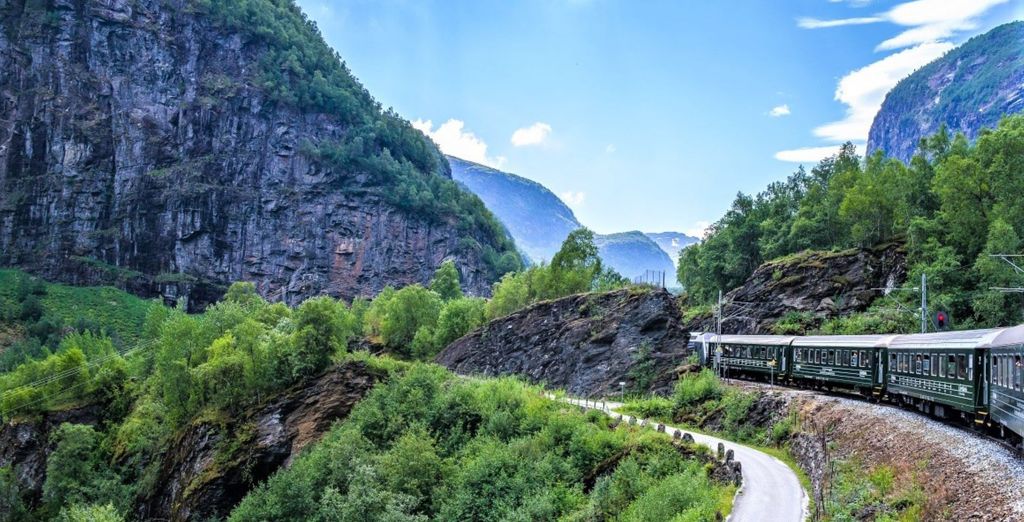 1. The Bygdøy Peninsula
Oslo's Bygdøy Peninsula is one of the city's top cultural experiences with five incredible museums and the stunning Bygdøy Royal Estate.
2. The Royal Palace
?
Completed in 1849, Oslo's Royal Palace was built in the Neoclassical style. It is the official seat of Norway's sitting monarchs, King Harald V and Queen Sonja, and a must-see during a weekend getaway in the Norway.
3. Bergen's Old Market Square
?
Stopping by the Old Market Square, known as Torget, is a must while spending time in Bergen, Norway. It is the perfect place to experience delicious fresh seafood while taking in the beauty of the colourful wooden houses that the area is known for.
4. The Bergenhus Stone Fortress
?
This Bergen landmark is a medieval fortress that was built in 1261. It formerly served as the residence for the King of Norway.
5. Take an Oslo Fjord Boat Cruise
A boat cruise across the iconic Oslo Fjord is an unforgettable experience. You will journey through stunning bays, narrow sounds and pass through many beautiful islands during this breathtaking excursion.
The best hotels and stays for a weekend in Norway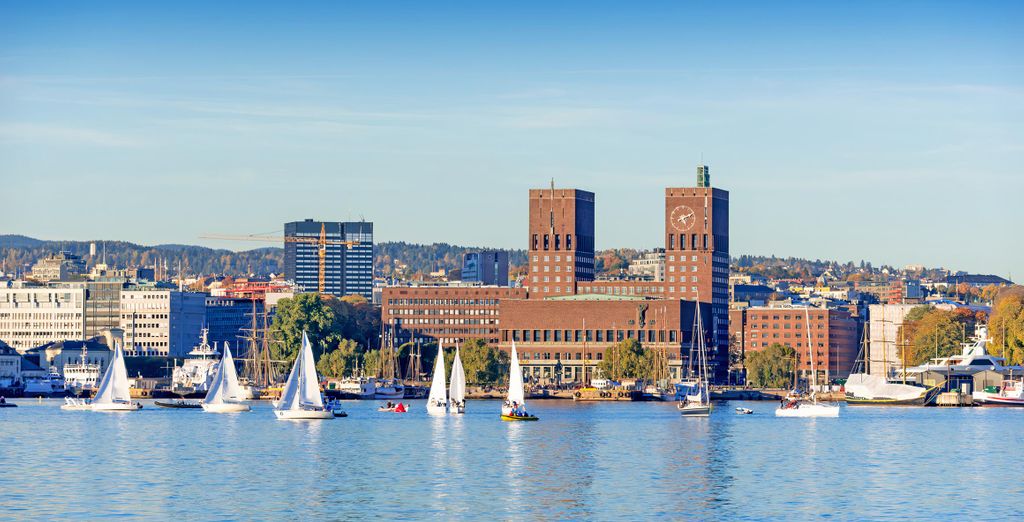 ?
When you choose the Discovering Norway Fly Drive deal, you will enjoy three days of fun across popular locations such as Oslo, Stavanger and Telemark. Your car hire is provided as a part of this package that includes stays in luxury hotels located in your various stops during this weekend getaway.
The Winter Break in Oslo package is a great choice for a long weekend getaway when you choose the three-night option. You'll stay at the handpicked Thon Hotel Europa 4* and enjoy ample time to explore Oslo's scenery, culture, and food. This deal includes a private walking tour as well as a two-hour boat trip on the Oslo Fjord.
This three-night journey into the heart of Norway's iconic Fjords is a great way to enjoy an extended weekend. The package is designed to give you plenty of opportunities to take in the stunning scenery and wildlife of the country while also spending time in the charming town of Bergen and enjoying luxury accommodation.
The Radisson Blu Hotel Scandinavia 4* is the perfect luxury accommodation for a weekend getaway in Norway's capital of Oslo. It is conveniently located near all of the city's top sights and includes amenities such as an indoor pool and a fitness centre.
The four-night option for the Oslo & Bergen City Break 4* is a great way to enjoy an extended weekend getaway in Norway. The package includes stays in Oslo's Hotel Scandic Vulkan and Bergen's Hotel Clarion Admiral. This incredible weekend getaway opportunity includes a two-hour Oslo Fjord cruise and a train ride to Bergen.
Plan your weekend break in Norway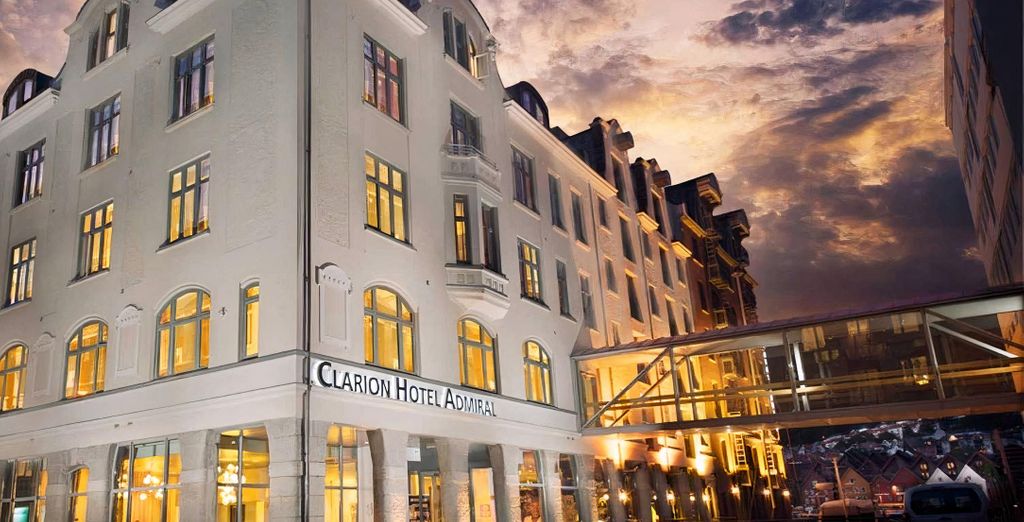 The best time of the year to go to Norway
The months of June, July and August are generally considered the best times to visit Norway because of the relatively warm temperatures. Travellers who visit in July get to experience the country's legendary midnight sun.
Going to Norway at the weekend
Flights from the UK to Norway are readily available at any of the country's major airports. The flight time from the UK to Norway depends on your point of departure. It can range from around two hours to just under four. Once you land, you will find plenty of ground transportation options ranging from buses and trains to ferries, car hire and taxis.
Where to eat - the best districts and restaurants
The dining options in Norway are impressive and range from traditional dishes to international cuisine. While enjoying a weekend getaway, try some Norwegian foods, such as the Kjøttkaker meatballs and the potato dumplings known as Raspeball. During your time in Oslo, you will have fine dining options, such as Maaemo, which offers a seasonal Norwegian menu with incredible wine pairings. Brasserie Coucou is another highly recommended venue in Oslo and the perfect place to indulge in French cuisine. If you are looking to eat on a budget, there are plenty of fast-food restaurants, cafes and kiosks located throughout the country.
Nightlife in Norway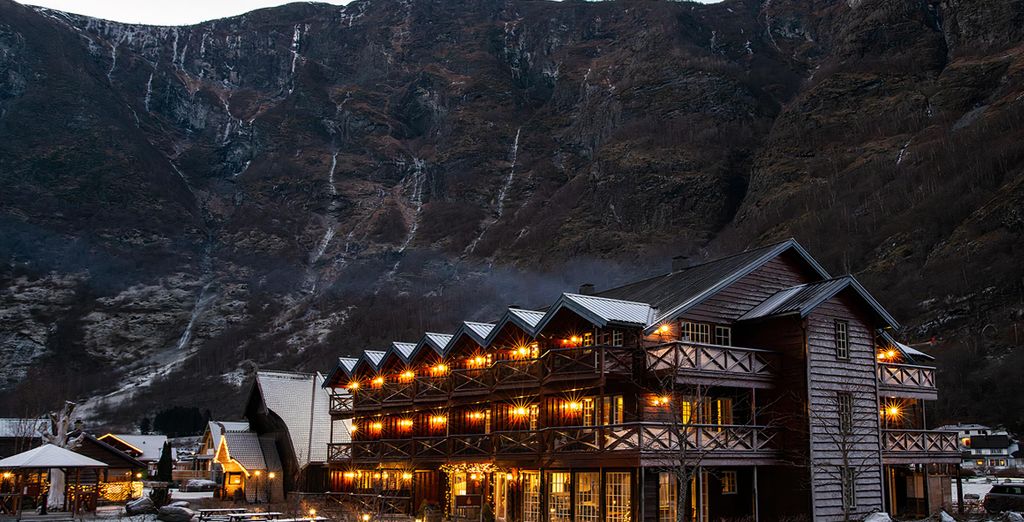 Norway is known for great nightlife, and Oslo is the best place to enjoy it. Whether you are travelling as a couple, solo or in a group, there is something for everyone regarding evening entertainment. Herr Nilsen Jazz Club is great if you are looking for an evening of music and drinks with your travel group. Svanen is the perfect spot if you seek a great ambience to enjoy an evening of cocktails with your romantic partner. Solo travellers looking to mix with the locals enjoy drinking beers at the Beer Palace.
Our practical advice for a weekend in Norway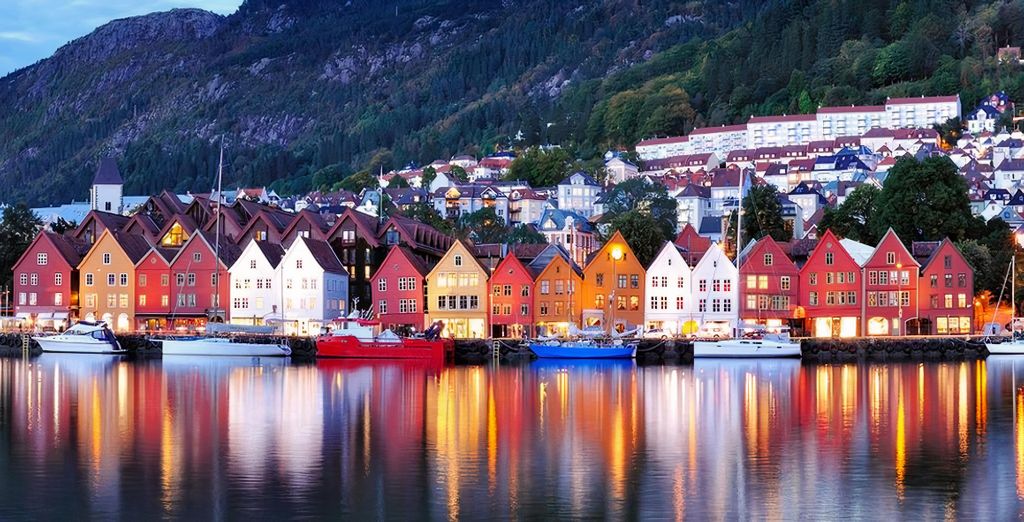 What to pack for a weekend in Norway
The weather in Norway can range from warm and comfortable to cold. This depends a lot on the time of year that you travel there. We recommend bringing clothes for all weather and temperature situations.
What budget to plan
Weekend getaways tend to be short trips, so you want to get the best prices possible. When you choose Voyage Privé, you can save up to 70% on the best luxury hotels and resorts. Our advice for planning a budget for your weekend in Norway is to bring more than you think that you will need, just to be on the safe side.
Useful information before going to Norway
The official language of Norway is Norwegian. English is a widely understood second language across the country. The official currency is the Norwegian krone. As for the time difference, Norway is one hour ahead of the UK. It is advisable to bring along a European plug converter.