Holidays to Norway



Table of contents
Norway is famous for its northern and rather remote location, its stunning scenery and its awe-inspiring fjords. Norway is a Scandinavian country that borders Russia, Sweden, and Finland, although much of Norway's lengthy coast is along the Arctic Ocean, providing cold but incredible vistas over the sea - and even the Northern Lights if you are lucky!
The top 5 things to see/do in Norway??
1. Skiing
?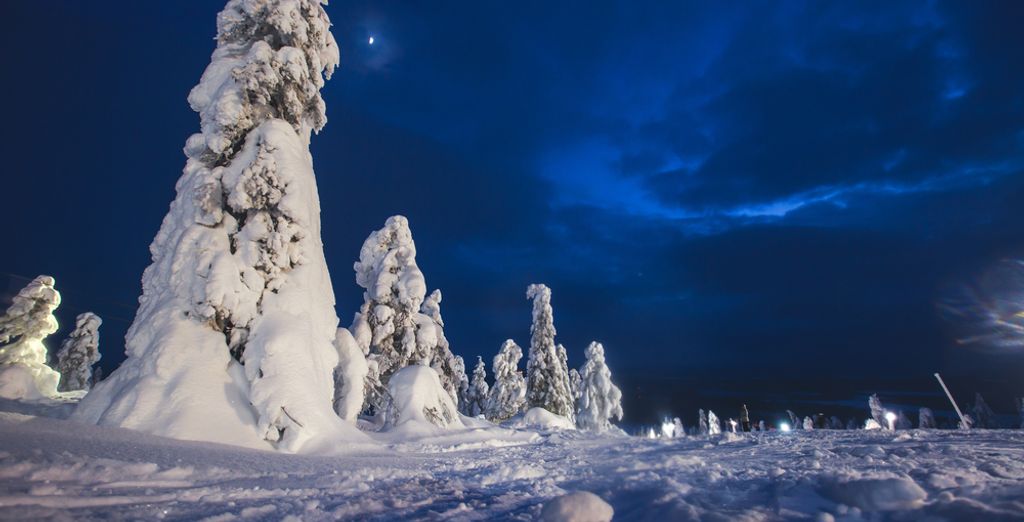 During the long winters, Norway has numerous ski resorts offering varied and exciting skiing opportunities. Hemsedal is perhaps the best place if you want somewhere that is comparable to Alpine slopes. It has several excellent resorts, plenty of pistes and over 20 ski lifts.
2. The Lofoten Archipelago
?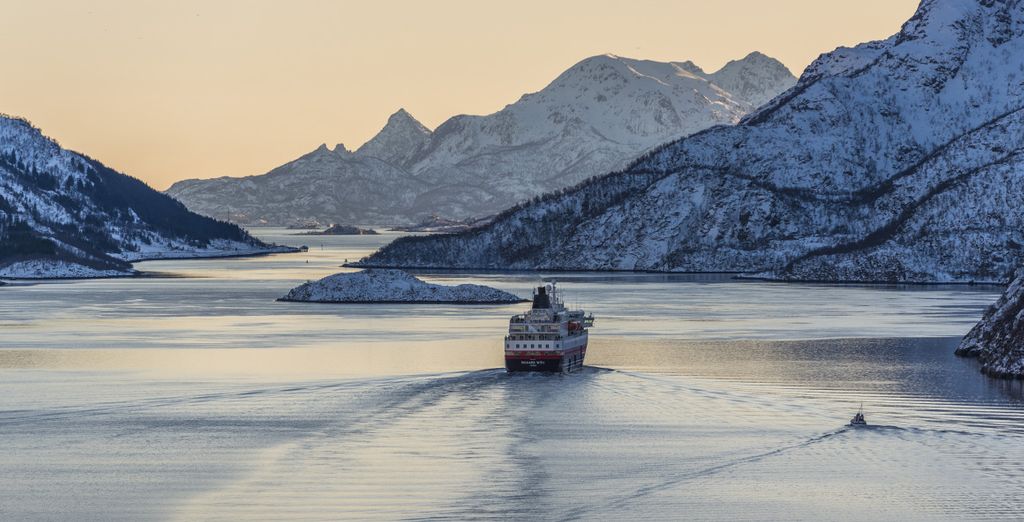 ?These islands located off the remote northern Norwegian coast are held by many to be among the most beautiful places in the country. It is famous for the traditional dark red fishermen's cabins that are dotted along much of the coastline.
3. Waterfalls
?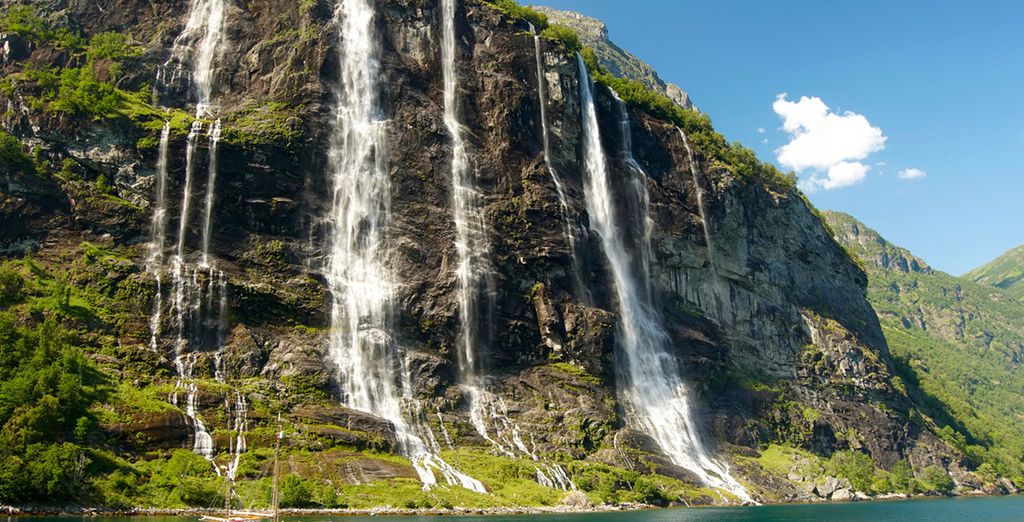 ?Norway has lots of glaciers which explains why it also has so many waterfalls. Some are barely trickling in some months of the year, but others are mighty and truly breathtaking tourist attractions all year. Although most waterfalls are found in the mountains and the western fjords, they are scattered throughout Norway.
4. Hiking
?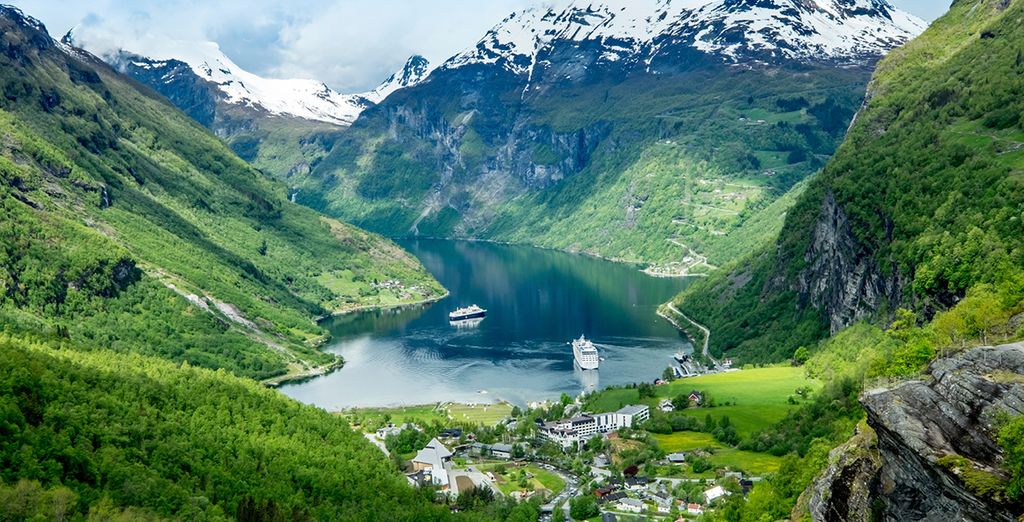 Hiking is a great way of discovering Norway's natural beauty and there are plenty of accessible and clearly marked trails. If you're feeling fit, you can even hike leading to the summit of Galdhøpiggen, the loftiest mountain in Norway. If you prefer something a bit less challenging but just as beautiful, go on a trek via Rondane National Park, where lucky hikers can sometimes spot reindeer in the wild.
?
5. Polar bears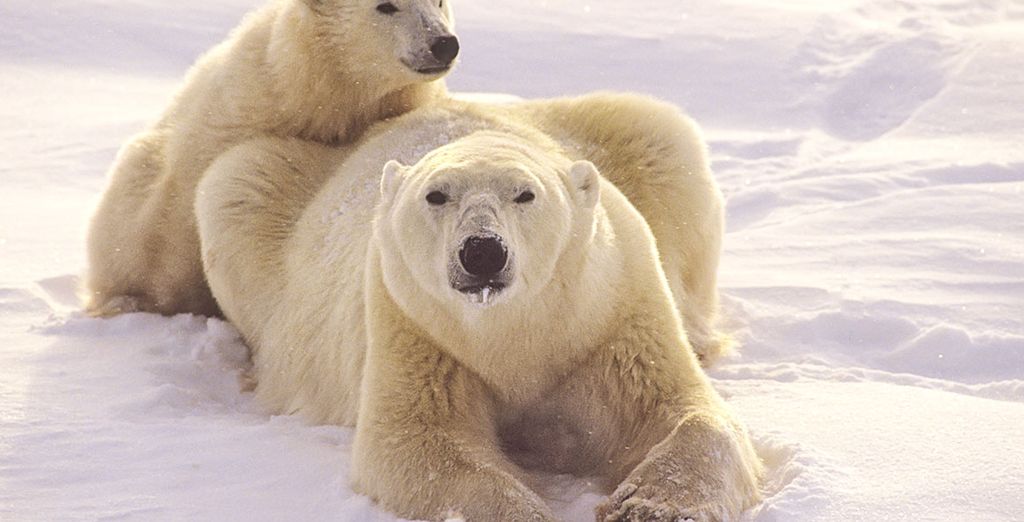 OK, this isn't Norway but to the north of the country is Svalbard, which boasts incredible wildlife including polar bears. Guided tours can be booked from the main settlement of Longyearbyen where you can see wild polar bears in their natural habitat.
Our best hotels in Norway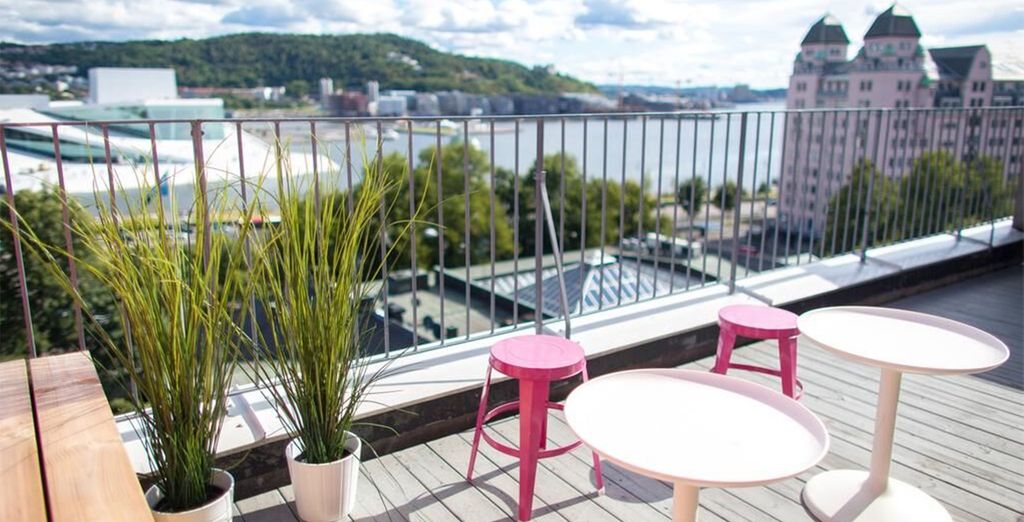 The Comfort Hotel enjoys an enviable location in central Oslo, very close to central station and beautiful views of the new opera house. Staff are very helpful, breakfasts are abundant with plenty of choices, and guests are welcome to use the rooftop terrace.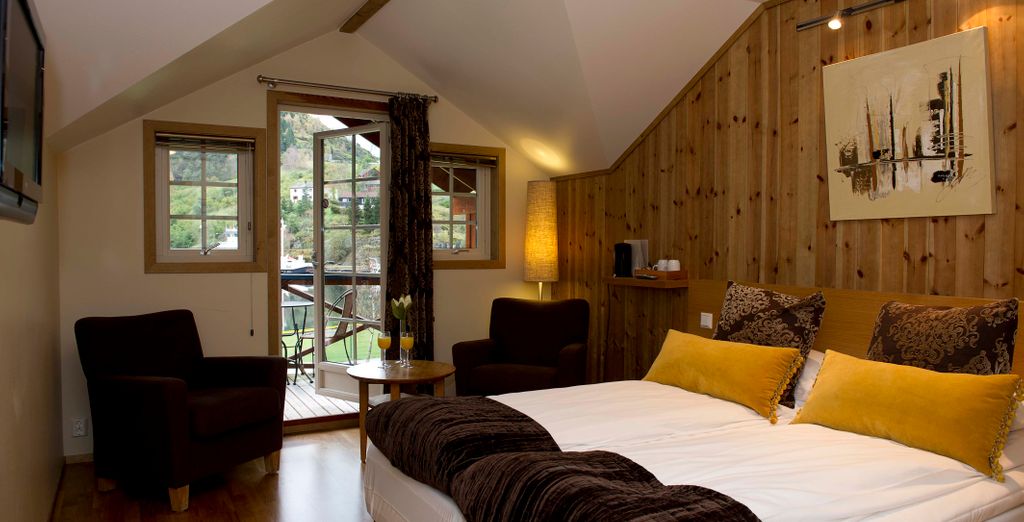 This hotel is a short step from Flåm Train Station and offers comfortable rooms and a range of amenities including free WiFi and private parking. The accommodation at Flåmsbrygga Hotel features authentic Norwegian pinewood panelling and is clean and welcoming.
??
Charmingly decorated in a modern style, with comfortable guest rooms and a warm and welcoming atmosphere, this pet-friendly hotel is conveniently situated in the centre of Bergen, in a peaceful pedestrian street that is the perfect base from where to explore the city.
When is the best time to go on holiday to Norway?
Norway is a country of extremes - summer weeks filled with endless light, winter months of gloom and darkness! Both seasons have plenty to offer. The optimal time to travel to Norway depends on what you aim to do during your time there. The summer months with the midnight sun are perfect for hiking or cruising along the fjords while the winter months are the time for skiing and other winter sports or for admiring the Northern Lights.
Going in holidays to Norway?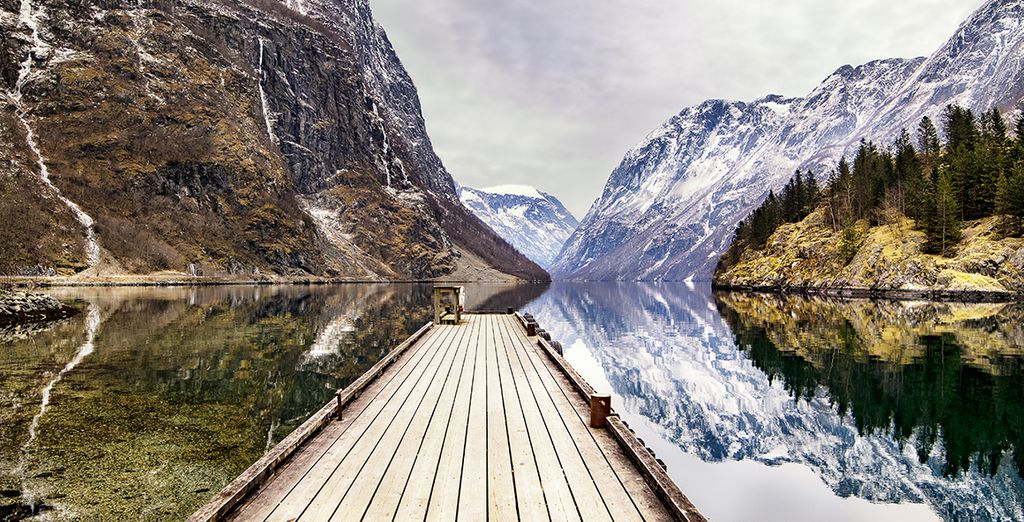 There are regular flights to five cities in Norway from Edinburgh, Aberdeen, Newcastle, Manchester and London. ?Flights take approximately 1 hour 30 minutes.
It's also possible to travel from London to Norway by train. Take an evening Eurostar to Brussels, catching a train from Brussels to Copenhagen the next day and then heading to Oslo from Copenhagen to Oslo.
Enjoy Norway holidays
Norway is a popular destination for a family holiday, solo travellers and romantic couples alike. Many people opt for cruises along the coastline, which allow people to see the fjords without having to worry about planning an itinerary. And this is something to consider. Norway is a very long country and the distances between destinations are often underestimated by tourists. Norway holidays are mainly focussed on the landscape - the fjords, idyllic islands, rugged coastline, endless forests, deep lakes - and, of course, the mountains and waterfalls. Tourists would be well-advised not to attempt to dash from city to city - the hidden gems of the country are often to be found in remote villages.
Hiking in the mountains and hills is a major tourist attraction in Norway but always go with an experienced guide as the landscape and weather should be respected.
If you want to see the Northern Lights, make sure you stay in a place that is actually in the Arctic Circle. You won't see the Aurora Borealis in Oslo!
The extreme climate can take tourists by surprise. Even though the days are long in the summer, it can still be chilly, while the sun hardly rises in the winter at all.
Accommodation in Norway can sell out very quickly so booking well in advance is highly recommended - although it is always possible to get last-minute deals if you are a Voyage Prive member!
The opinion of?the?Voyage?Prive?travel expert on Norway
?
Norway boasts several historic cities, museums, magnificent cathedrals, a population with a progressive outlook and myriad ways to stay active outside whatever the weather. We feel that if you have never visited Norway before, you would be well-advised to book a cruise or a guided tour. With experts on hand, this will enable you to get the most out of your time in the land of the midnight sun. If you're keen to start planning your next Scandinavian escape, take advantage of exclusive deals as a member of Voyage Prive.
Stunning scenery and history await you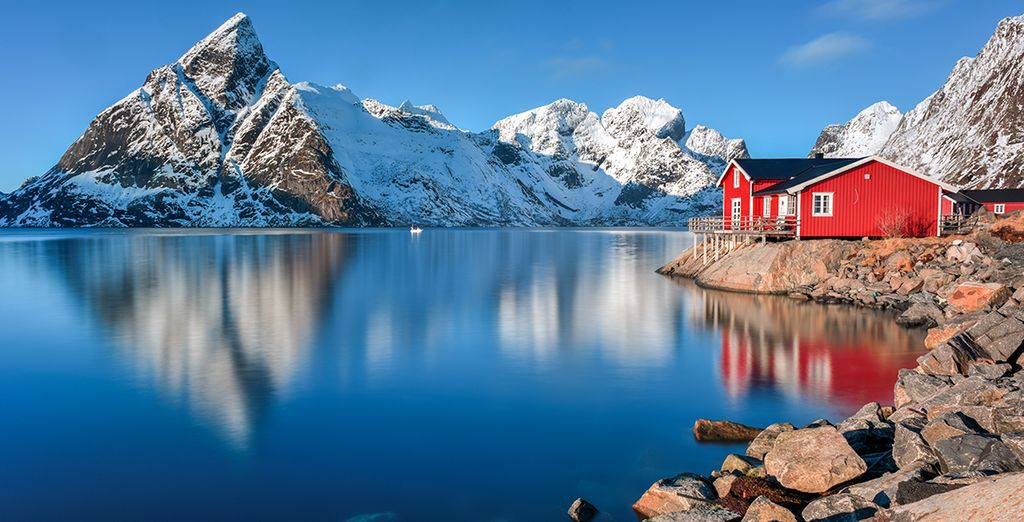 Nestling in the alluring reaches of Northern Europe, Norway welcomes millions of tourists on their holidays every year, and this is no surprise given the country's majestic landscape and towering peaks. In addition to its more than impressive geography, Norway also offers visitors an extremely agreeable climate during the summer months, with temperatures known to top 30 °C.
Your Norwegian adventure can be whatever you want it to be; head to the Scandinavian mountains for heart-racing snow sports in winter and stunning hiking routes in summer, or explore the countless restaurants, museums and ancient monuments of the country's capital Oslo.
Experience Norway's truly unique islands and fjords
When we think of Norway we think of culture, incredible seafood and, of course, the fjords. Created by unimaginable glaciers during the ice age, these awe-inspiring water-filled pathways can be found in the west of the country. As you navigate along the fjords you will be left speechless by the beautiful waterfalls and breathtaking mountains complete with un-melted glaciers.
In terms of Norway's most popular fjords, you will often hear visitors talking about Nordfjord, Handangerfjord, and Lysefjord, all of which offer not only majestic scenery, but also historic sites such as monasteries and prehistoric rock carvings. The fjords weave through one of the world's most beautiful landscapes, and are certainly something which should not be missed.
The natural wonder that is the Northern Lights
Norway is no stranger to stunning scenery and eye-pleasing treats, but even by these standards, and those of the world for that matter, the Northern Lights are something very special. Caused by the fluctuating energy states of electrons, many have called this phenomenon a 'divine' experience, and as you try to interpret the dancing colours of green, pink and violet with your own eyes, you will see why.
Those wanting to get the best Northern Lights experience will head to the high altitudes of Svalbard which sits between the 74th and 81st parallel. The very best period for a truly awe-inspiring excursion is between the months of November and February, when the area is engulfed by the Polar Night. Practically constant darkness means that the Aurora is more visible to the naked eye; a truly mesmerising experience.
With our exceptional discounted luxury holiday offers, you can experience all that Norway has to offer at an affordable price.