Treehouse Getaways



Table of contents
5 things to see/do during a treehouse getaway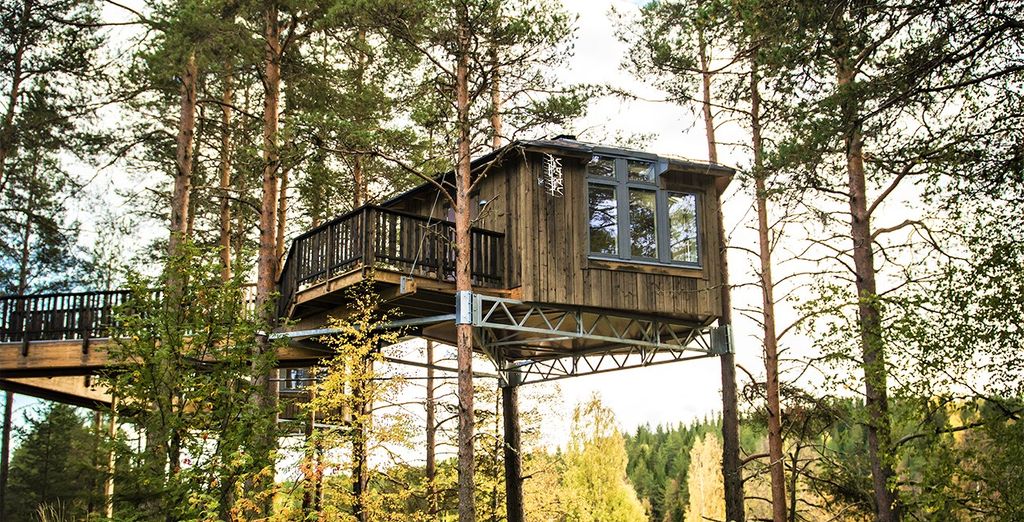 1. Visit the Reindeer in Lapland
Rovaniemi, Finland is in the heart of Lapland and an incredible place for a treehouse getaway adventure that you will remember forever. While spending time in this Arctic wonderland, you must visit the reindeer. Pay a visit to Santa Village to enjoy the experience of a sleigh ride through this land of enchantment.
2. The Folkestone Harbour Arm
?
The Folkestone Harbour Arm is one of the most vibrant spots you can visit during a treehouse getaway in Kent, UK. In recent years, this unique structure has been transformed into a cultural hotspot full of incredible street food stalls and live music.
3. Rent a Boat in Ko Yao Yai
?
If you are searching for an incredible experience to take part in during your treehouse getaway to Phang Nga, Thailand, it is hard to beat the enjoyment you will get out of renting a boat to explore the island of Ko Yao Yai's coastal area. It is easy to join a cruise or simply rent a canoe/kayak that will allow you to get a unique view of this stunning island paradise.
4. Visit the Ruins of the Ancient Maya Civilization
?
One of the most rewarding and memorable experiences you can have during a treehouse getaway in Playa del Carmen, Mexico, is to visit the ruins of the ancient Mayan civilisation. You can view the stunning pyramids they left behind and learn about an amazing chapter of history when you visit this historic site.
5. YS Falls
You can add to the memories that you make during your treehouse getaway in Negril, Jamaica, when you gaze upon the incredible beauty of YS Falls. This amazing site consists of seven stunning waterfalls that empty into natural pools.
The best hotels for a treehouse getaway
??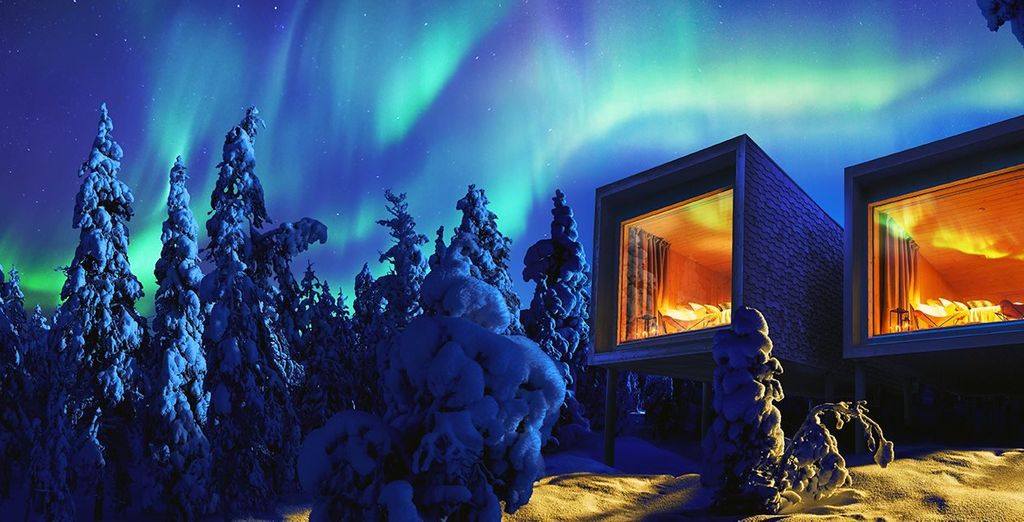 The Arctic TreeHouse Hotel 4* & Optional Helsinki Stopover via Overnight Train is the perfect package for a treehouse getaway in the Arctic. Your treehouse suite features a contemporary design and offers you stunning views that will leave you speechless.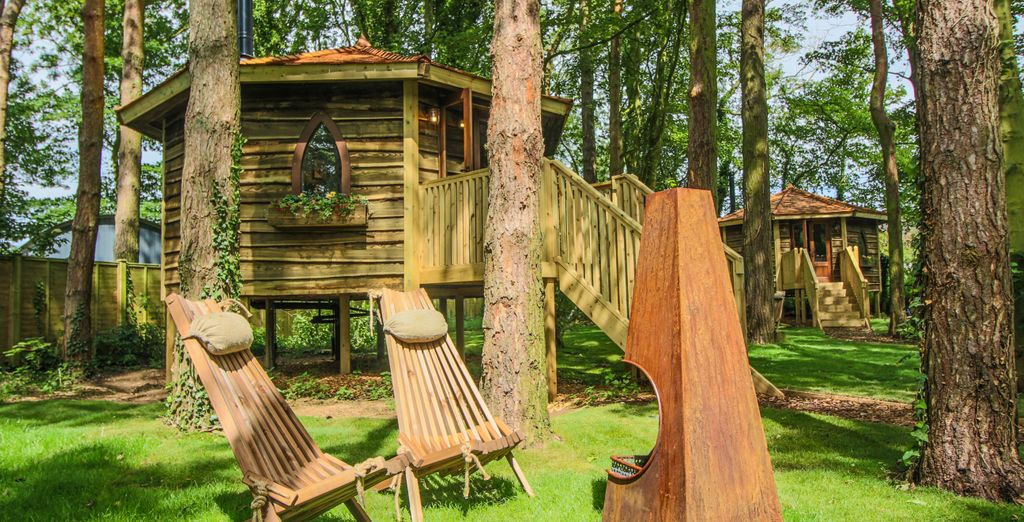 The Forest Hideaway at Port Lympne 4* is the perfect treehouse getaway destination whether you are going solo, with your partner, family or friends. It is situated in the renowned Port Lympne Reserve, which is home to more than 750 incredible animals.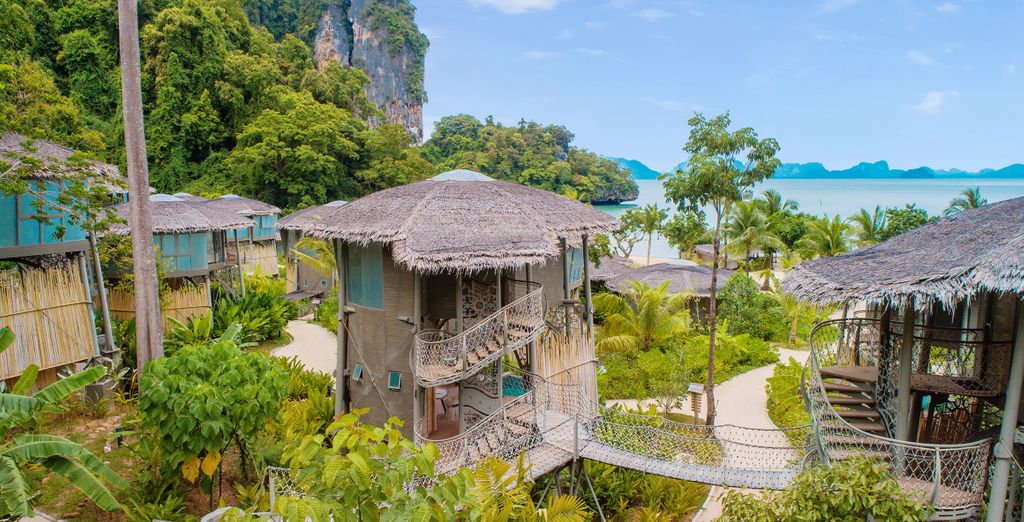 TreeHouse Villas Koh Yao Noi Luxury Beach Resort 5* is the perfect treehouse accommodation for that treehouse getaway to Thailand that you have been dreaming about. This adults-only resort has incredible dining facilities as well as amenities that include daily breakfast and a beachfront pool villa.
?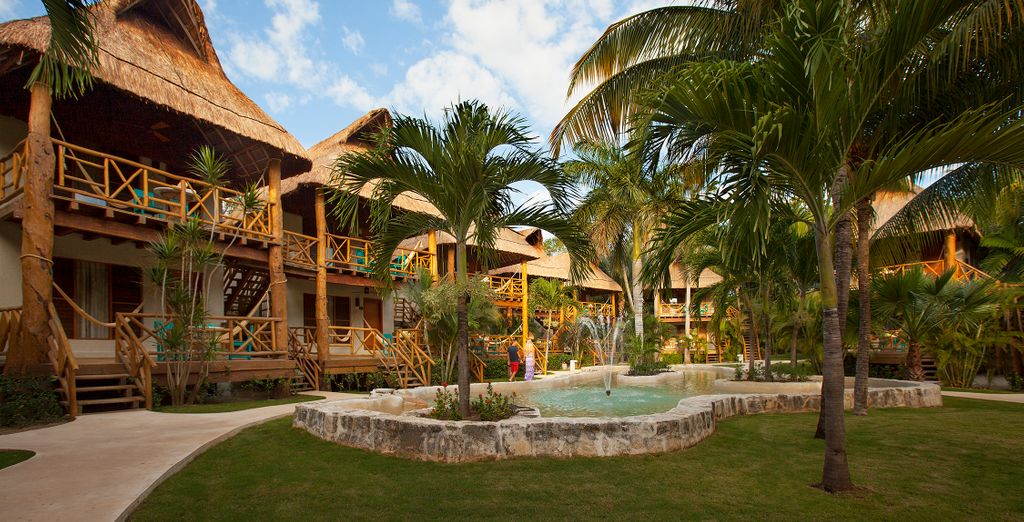 Your treehouse getaway to Playa Del Carmen, Mexico, will be an unforgettable experience when you stay at the Mahekal Beach Resort 4*. You have the option of staying in a luxurious bungalow or cabin. This resort has a relaxing spa as well as a restaurant offering up the best in Mexican cuisine. You can also take advantage of diving lessons in the Caribbean Sea.
??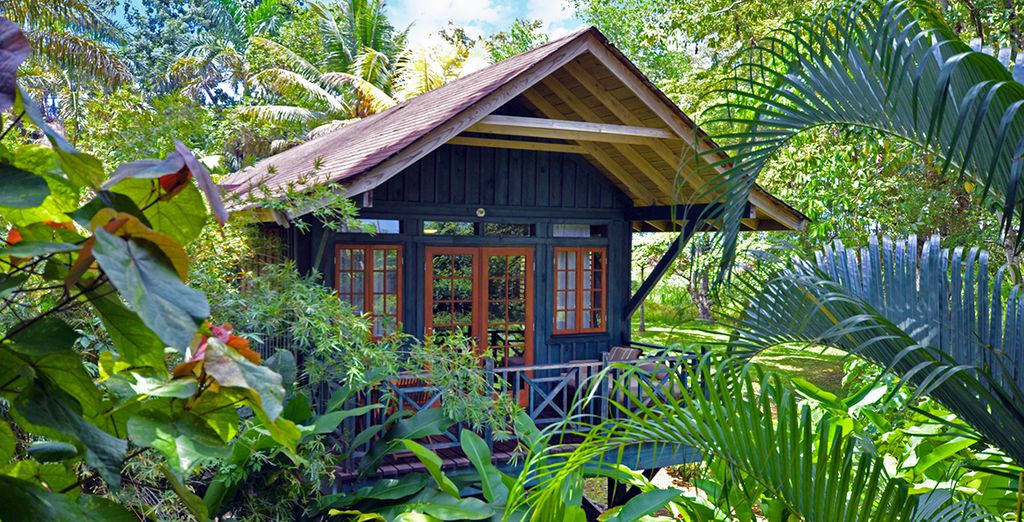 A treehouse getaway at the Sunset At The Palms Resort 4* is the perfect way to immerse yourself in the stunning beauty and sunny weather of the Caribbean. This adults-only, all-inclusive luxury accommodation in Negril, Jamaica, offers stylish treetop deluxe rooms with a truly unique ambience. Additional amenities include three restaurants, a fitness centre, free internet, a bar and a relaxing spa.
Plan your treehouse getaway
The best time of the year to go for a treehouse getaway
A treehouse getaway can be enjoyed any time of year. The unique luxury accommodations that are profiled here are set in various global regions and varying climates. It is important to note that space can be limited if you are booking during peak tourism season, so you will want to make arrangements well in advance.
Going on a treehouse getaway
You can book flights from major UK airports to the closest destination near your treehouse accommodation. From there, you will need to take advantage of ground transport options that can range from buses, trains and taxis to the option of hiring a car for your getaway.
Where to eat - the best districts and restaurants
These treehouse getaway destinations in Finland, the UK, Thailand, Mexico and Jamaica are great spots to visit if you are looking to enjoy outstanding cuisine. You will have plenty of gourmet and budget-friendly options, from enjoying incredible dining at your hotel to visiting restaurants in the local area.
Enjoy great nightlife while on your treehouse getaway
If taking in some great nightlife is a priority for you during your treehouse getaway, these locations will not fail to impress. Whether you are travelling alone, as a couple or with friends, there is something for everyone.
Our practical advice for a treehouse getaway
What to pack for a treehouse getaway
To ensure you are prepared for your treehouse getaway, you will want to pack season-appropriate clothing, good-quality footwear, swimwear, rain gear, toiletries and power adapters.
What budget to plan
To get the most out of your treehouse getaway, you will want to make sure you budget effectively. We recommend bringing some extra money to cover any unexpected expenses that may arise. You also want to get the best prices on luxury accommodation. When you book your treehouse getaway through Voyage Privé, we can save you up to 70% on your resort or hotel costs.
Useful information before going for a treehouse getaway
A few valuable suggestions that we have before you head out for your treehouse getaway are to find out about the local language of your destination as well as the time difference, currency used and the electrical plug compatibility.