Tokyo Holiday Package - All-Inclusive Tour



Table of contents
Tokyo Holiday Package : All Inclusive, Package Holidays, Flight+Hotel, Luxury Hotel, Resort & Spa, Adult Only... Check our Deals up to 70% OFF !
Why discover Tokyo with a holiday package?
Choosing a holiday package for that trip to Tokyo that you have always dreamt of has some compelling benefits. They include getting the best price while not having to stress about organising all the details that will make your Tokyo holiday an unforgettable one. It is the perfect way to enjoy your trip to Tokyo whether you are going solo, with your partner, with a large group or with friends/family.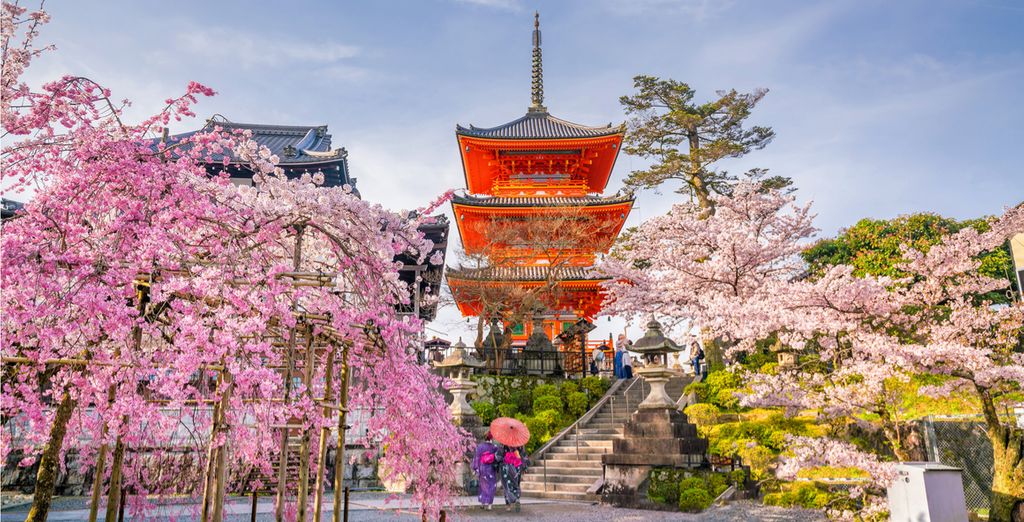 The different types of holidays and tours offered by Voyage Privé
You can count on Voyage Privé to offer you the best deals on luxury holidays to Tokyo. We offer an impressive range of options that include self-tours, combined destinations and all-inclusive holidays packages.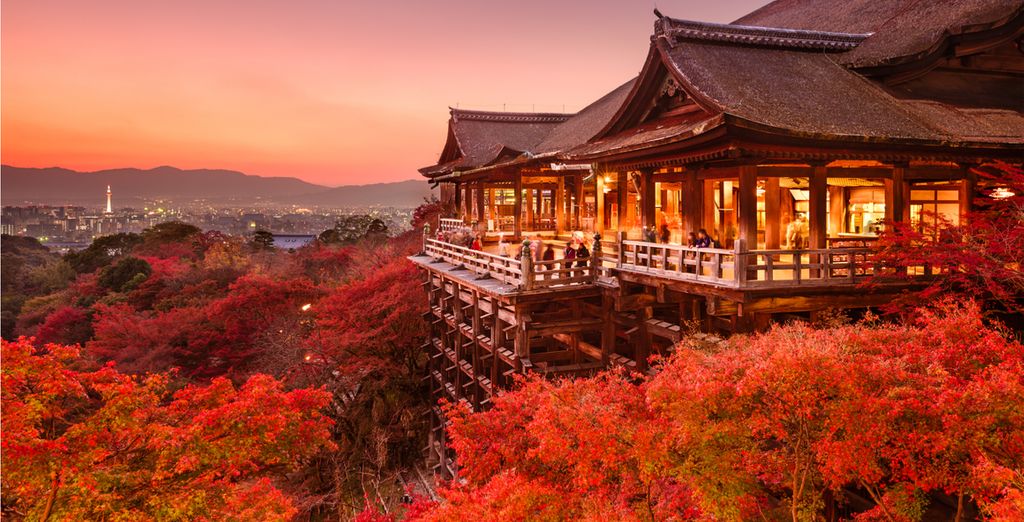 The Complete Japan holiday package from Voyage Privé offers you the chance to enjoy all of the sights and sounds of the Japanese metropolis of Tokyo before heading out to the scenic lands of Kanazawa and Kyoto. This holiday package allows you to enjoy a full range of Japanese cultural experiences.
You will enjoy the best of Tokyo and other legendary areas of Japan when you choose this holiday package. From Tokyo, you will head to the regions of Kyota and Kanazawa. Highlights of the tour include staying in traditional Japanese accommodation near Mount Fuji.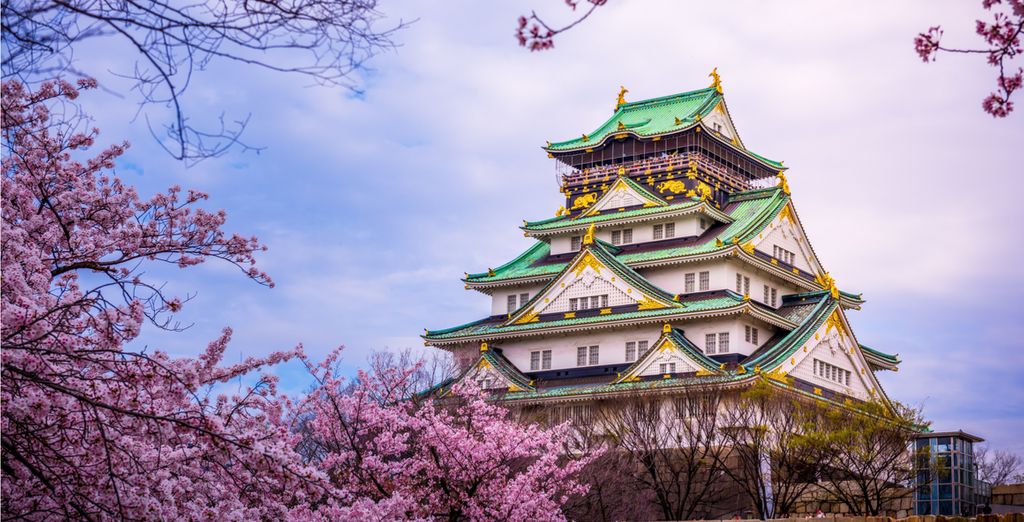 The Immersive Tour of Japan 3/4* holiday package begins in Tokyo before you head out to see the sights of Kyoto and Koya San. You will have the option to choose between 3* and 4* hotels during your holiday experience.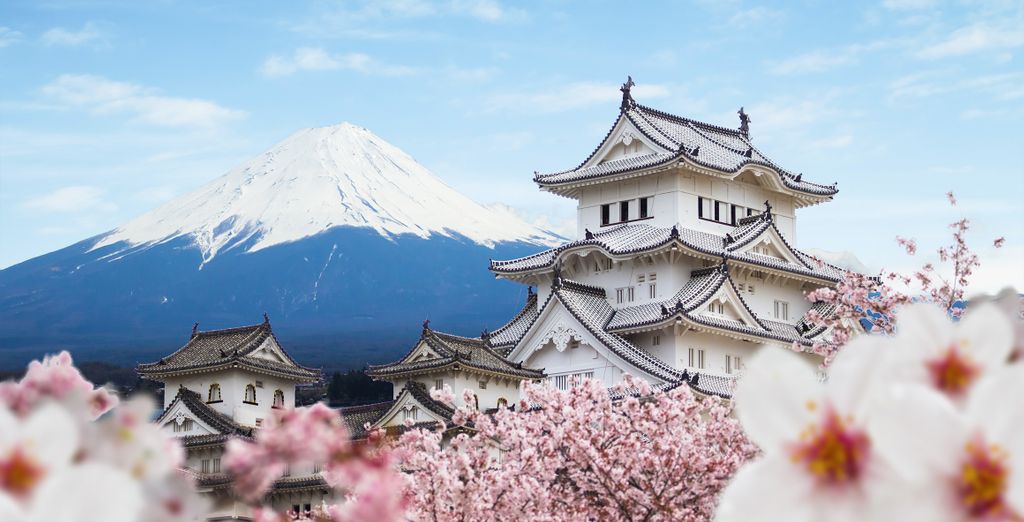 If you have always dreamt of seeing the best sights across Japan, then the Authentic Japan Tour 3*/4* is the perfect holiday package for you. You will have the option to enhance your experience by choosing a range of guided tours and the opportunity to experience a traditional tea ceremony and an authentic sake tasting.
Practical advice for planning your trip to Tokyo
When to travel to Tokyo
The best time of the year to visit Tokyo is between March and April when the region is in full bloom or from September to November when the temperatures are still comfortable and the autumn foliage shows its full colour. Travellers who want to avoid the peak tourist crowds might consider a Tokyo holiday that takes place somewhere between these two timeframes.
Administrative formalities before going to Tokyo
Those who hold a full UK passport can come to Japan for a Tokyo holiday for a period of up to 90 days without getting a visa. It might be necessary for you to show evidence of a return/onward ticket.
How to get around in Tokyo
Getting around Tokyo while you are visiting on your holiday is easy. The region has a robust network of trains and subways. There are also plenty of taxi services available. You will find many convenient travel options at the airport in Tokyo.
What is the time difference?
The time in Tokyo is nine hours ahead of the UK.
What is the official language?
The primary language spoken in Tokyo is Japanese. Japan is also home to regional dialects. Since not many Japanese citizens speak English fluently, it is recommended that you brush up on some key phrases that may be helpful during your time in Tokyo.
High-quality services at the best price for your package holidays in Tokyo
When you select one of our Voyage Privé holidays packages to Tokyo, we will handle the organisation of your trip so that you can simply enjoy yourself. We work with the leading luxury/high-end hotels that offer key amenities, such as gyms, on-site restaurants/bars, massage and spa treatments, amazing views and rooftop dining. We also take care of important details like car hire.
Voyage Privé's hot deals for Tokyo holiday packages
A holiday to Tokyo offers you the opportunity to enjoy a truly amazing cultural experience in one of the world's most exciting cities. Tokyo's dining and nightlife are truly world-class. Enjoying a holiday package to Tokyo offers you the chance to experience traditional Japanese culture and see its innovative side.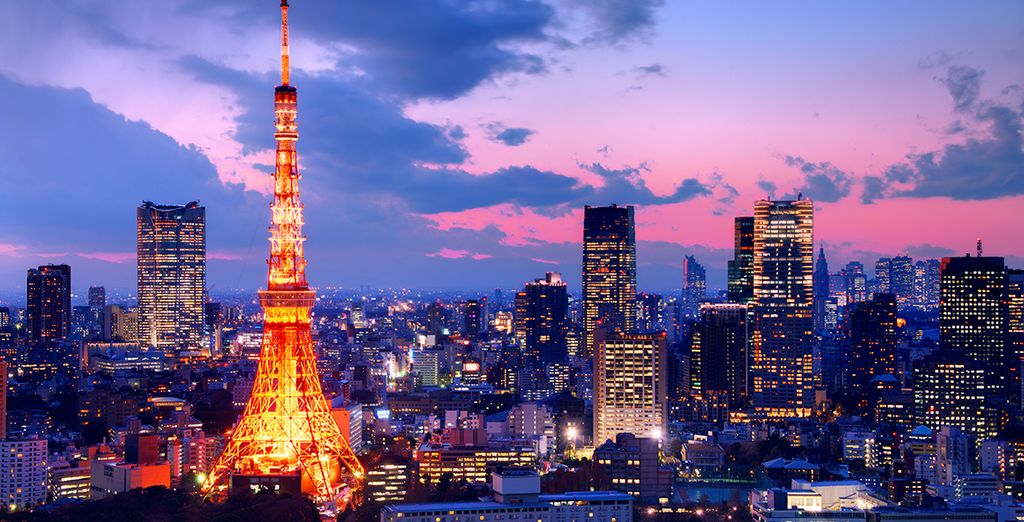 Five places to see on your trip to Tokyo
1. Learn about Tokyo's history at the Edo-Tokyo Museum
The Edo-Tokyo Museum focuses on taking visitors on a journey from the birth of the city of Tokyo in 1603 to the present time. It provides you with an amazing opportunity to learn about the history of Japan's capital.
2. Enjoy a unique cultural experience by visiting the Senso-Ji Temple
The Senso-Ji Temple has a history that extends back to the year 628. Though the temple was severely damaged during WWII, it has been restored to its former glory and has become one of the most iconic tourist destinations in Tokyo.
3. Take in the stunning beauty of the Shinjuku Gyoen National Garden
The Shinjuku Gyoen National Garden is an outdoor experience that is not to be missed during your time in Tokyo. The gardens are set on 144-acres of land and they include a huge variety of native garden landscapes as well as English and French gardens that will take your breath away.
4. The Tsukiji Market offers a unique Japanese cultural experience
Checking out the sights and sounds of the Tsukiji Market is one of those cultural experiences you simply must have while you are visiting Tokyo. The market is divided into two sections. The original location is full of street food stalls while the Toyosu Market, located just down the road, features authentic sushi bars and the chance to watch live fish auctions.
5. The Tokyo nightlife is not to be missed
Any trip to Tokyo should include an evening devoted to the thriving nightlife that the city has to offer. There is something for everyone and the options range from world-class dining to amazing nightclubs, bars and music venues.