Japan Holiday Package - All-Inclusive Tour



Table of contents
Japan Holiday Package - all-inclusive tour
Why discover Japan with a holiday package?
Our Japan holiday packages are the easy way to see this legendary country while enjoying great rates. Choosing a holiday package makes it easy for you to navigate your trip to Japan while seeing destinations you have always dreamt of visiting.
The different types of holidays and tours offered by Voyage Privé
Voyage Privé offers an impressive list of all-inclusive holiday package options that can help you to make your Japan travel plans a reality. We proudly offer tours, self-tours and combined destination offers for travellers to Japan.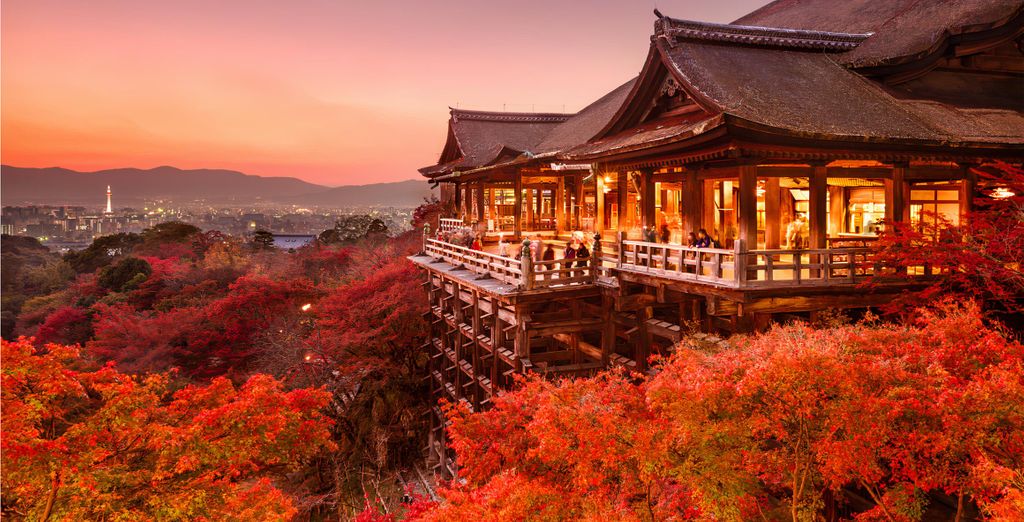 You will stay at your choice of 3* to 4* hotels during this Japan holidays package that includes time spent in Kyoto, Koya San and the capital of Tokyo. It is a perfect option for getting a true taste of the rich and diverse culture that Japan has to offer for travellers.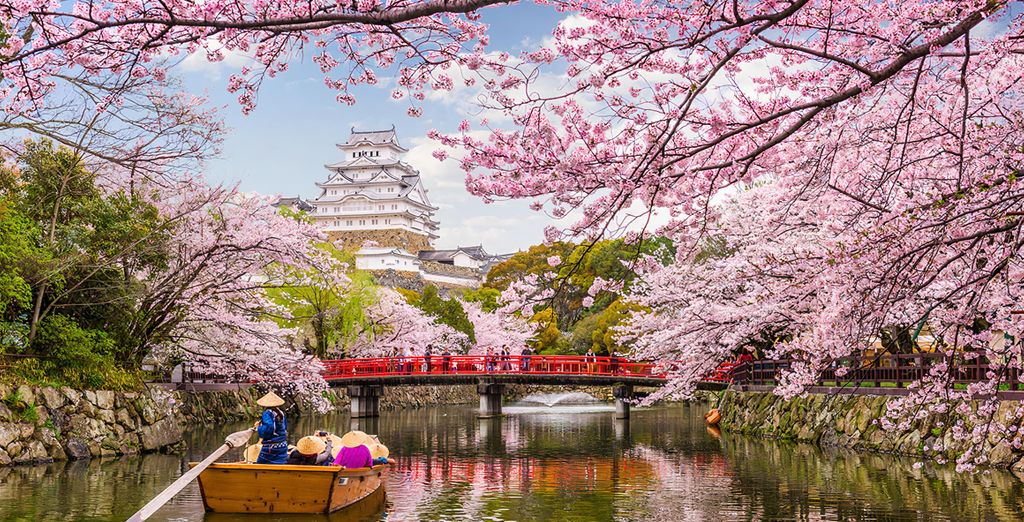 The Perfumes of Japan Tour is the perfect Japan holiday package to get a true feel for this legendary land. You will visit iconic locations in Kanazawa, Tokyo and Kyota and have the option of 3* and 4* hotels during your holiday.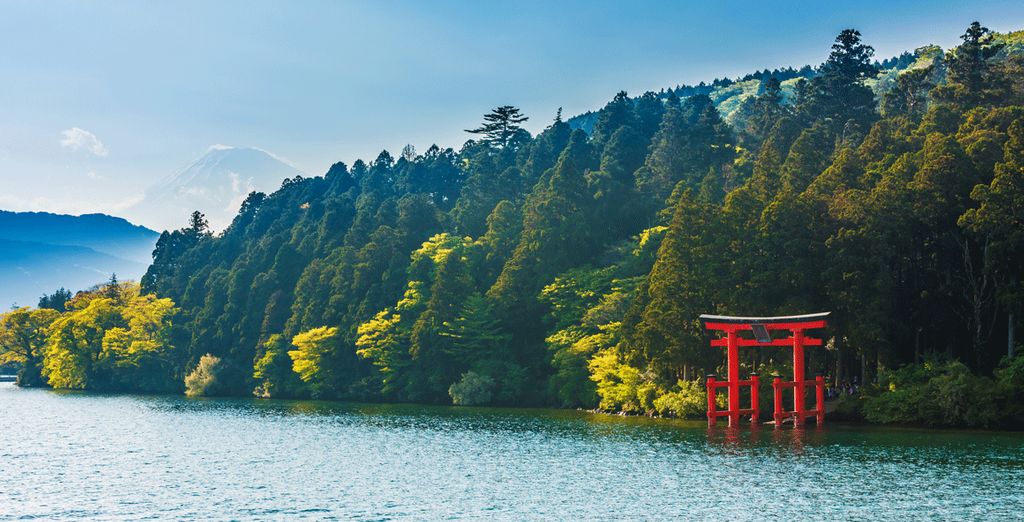 When you choose the Discovery Tour of Japan 3/4* for your trip to Japan, you will visit iconic regions that include Tokyo, Hakone and Kyoto. You will have the option of 3* and 4* luxury hotels during your time in Japan and will enjoy the sights and sounds of many of the country's most vibrant and historical locations.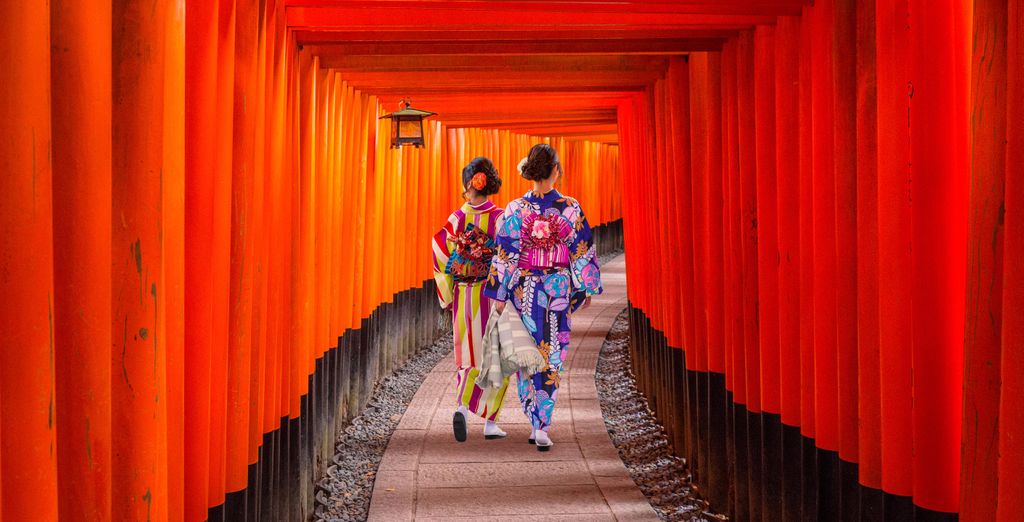 The Authentic Japan Tour 3*/4* includes travel through the mountainous Hakone area, the serene Kyoto region and the bustling cityscape of Tokyo. During your time, you will enjoy the luxury accommodation of your choice between 3 and 4 hotels.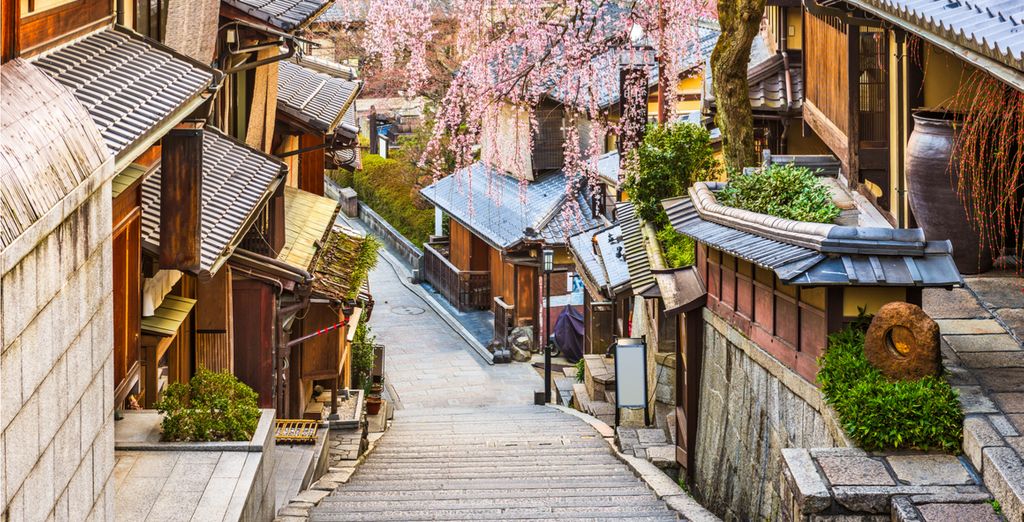 This unique Discover Cities & Countryside of Japan 3 & 4* tour package provides you with the opportunity to see a different side of Japan. The tour includes journeys through the landscapes of the Japanese countryside as well as trips through Kyoto and Tokyo. Accommodation on the tour includes time spent near Mount Fuji.
Practical advice for planning your trip to Japan
When to travel to Japan
At Voyage Privé, we recommend booking your Japan holidays package for spring or autumn. These are the times of year that Japan is at its most stunning and vibrant. Spring offers the beauty of Japan's iconic cherry blossoms while the fall is characterized by bright red leaves on the trees. The spring and autumn seasons in Japan offer comfortable weather that is not cold while also not being overly hot.
Administrative formalities before going to Japan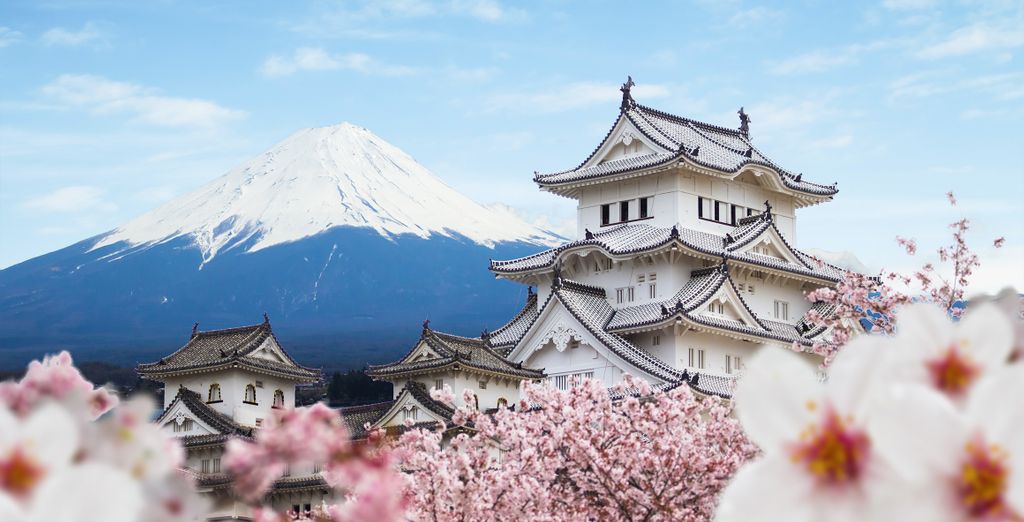 Entering into Japan as a British citizen requires a passport. This will allow you for up to 90 days in the country as a visitor. Evidence of a previously booked return ticket may also be required.
How to get around in Japan
Travel by bullet train is one of the most readily available forms of transport for getting around in Japan. You will also have plenty of access to buses and taxis.
What is the time difference?
The time in Japan is 9 hours ahead of UK time. The country is in the Japan Standard time zone.
What is the official language?
The primary language of Japan is Japanese. There are also regional dialects, such as Ainu, Ryukyuan and Hachij?.
High-quality services at the best price for your package holidays in Japan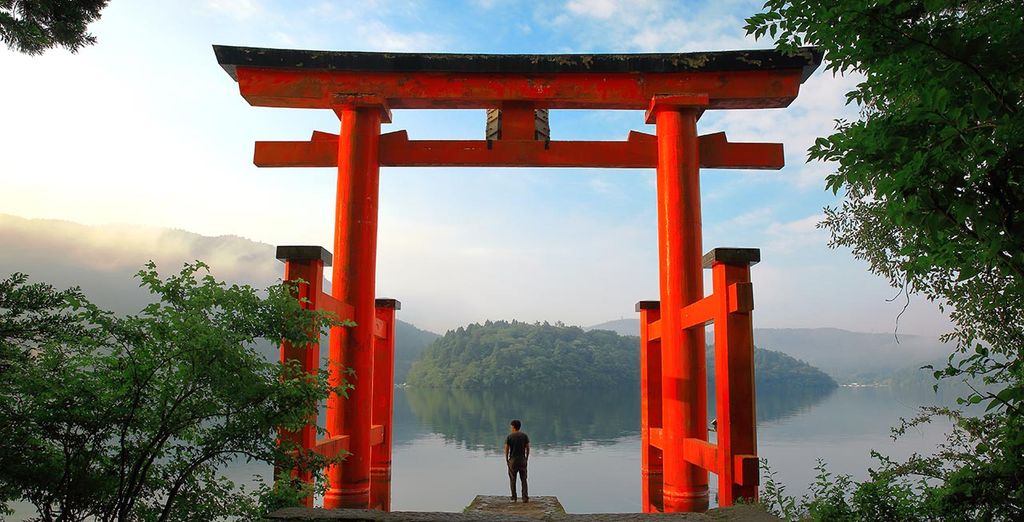 At Voyage Privé, we are dedicated to working with high-end hotels and resorts to provide our customers with a superior travel experience. Our holiday packages deliver when it comes to services and options, such as room upgrades, spa treatments, massage, restaurants, sea views and gym access. You can count on Voyage Privé to organise cruises/tours/combined tours that allow you to enjoy Japan without having to stress about organising your travel itinerary.
Voyage Privé's hot deals for Japan holidays packages
The highlights of a holiday journey to Japan are almost endless. It is an ancient land filled with wonders, both man-made and natural. The country offers truly unforgettable cuisine, nightlife and cultural experiences that are found nowhere else. Our team at Voyage Privé takes great pride in helping UK travellers to make their dream of a Japan Holidays package a reality.
Five places to see on your trip to Japan
1. Take in the majestic beauty of Mound Fuji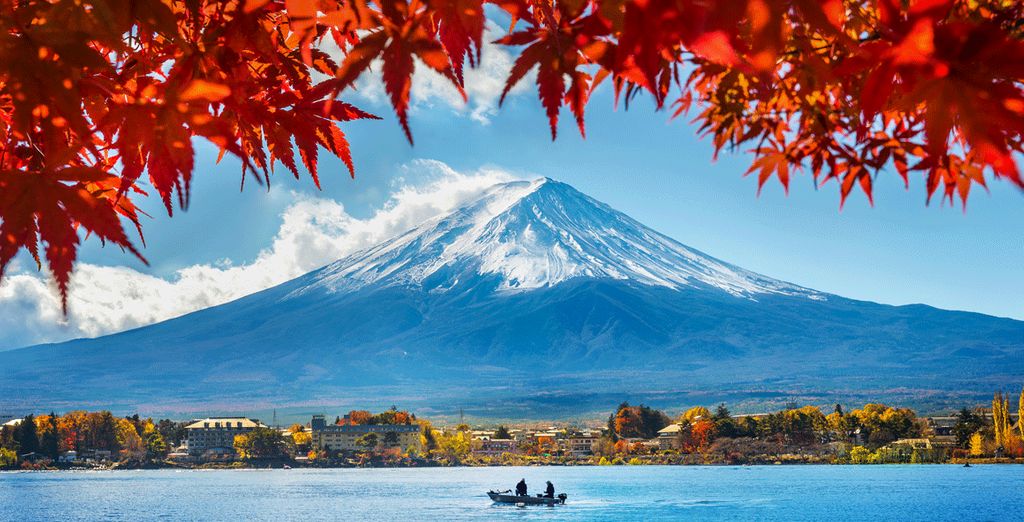 It is easy to see why Mount Fuji is the top tourist destination in Japan. It is a sight to behold from its base and if you are up for the challenge, a climb to the summit during the warmer months of the year will offer truly breathtaking views. Even beginners can successfully take on the mountain's Yoshida Trail.
2. Experience the one-of-a-kind nightlife in Tokyo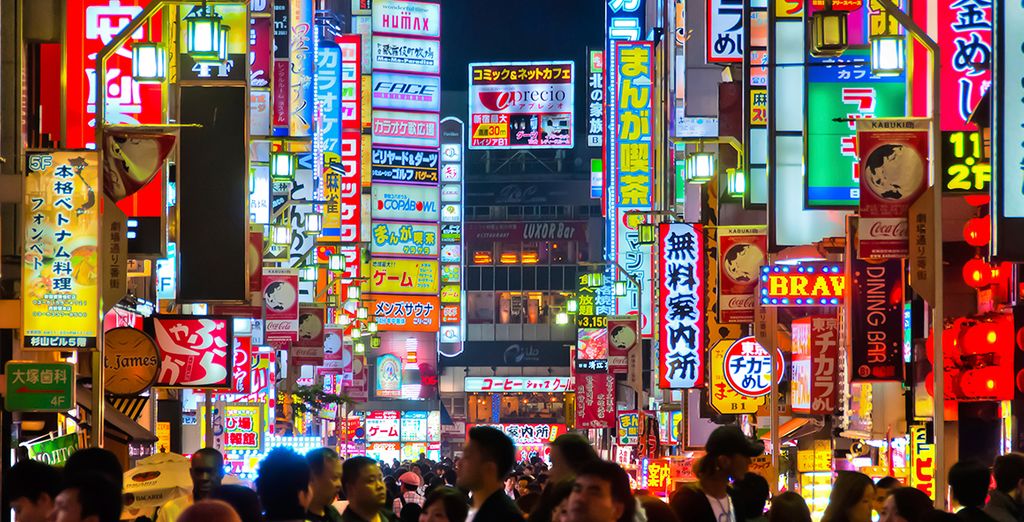 Tokyo is Japan's largest city and capital and it is one of the most exciting spots on the planet. Enjoying the famed Toyko nightlife should be considered a must during your time spent in Japan.
3. Experience Japan's history at the Meiji Jingu Shrine
The Meiji Jingu Shrine is a stunning structure that was dedicated to the Meiji emperor and empress. Its stunning architecture includes a pair of large gates that open up into the beautiful Shinto shrine.
4. Enjoy a leisurely stroll through Uminonakamichi Seaside Park
Uminonakamichi Seaside Park features massive fields of seasonal flowers that create a truly one-of-a-kind aesthetic. It is also home to annual events, such as the Cosmos Festival and the Rose Festival.
5. Try authentic Japanese sushi
Trying some authentic Japanese cuisine is a must for your trip to this amazing country. Nothing is more authentic than sampling authentic Japanese sushi prepared the traditional way.