Sun Holidays Bahamas



Table of contents
Spend unforgettable sun holidays in Bahamas 🌴, a little piece of heaven with our exclusive offers with up to 70% on luxurious hotels.
Travel to the Bahamas
The Bahamas is a collection of more than 700 islands and 2400 cays. There are a number of islands you can explore though, all of which are fringed by ocean trenches and incredible coral. From the expansive mangroves of Andros to funky Nassau, there is an island for everyone, and there is so much to discover too. From historic towns and forests to reefs and beaches, the Bahamas is a place that delights and amazes in many ways.
The Voyage Prive travel expert's opinion on travel to the Bahamas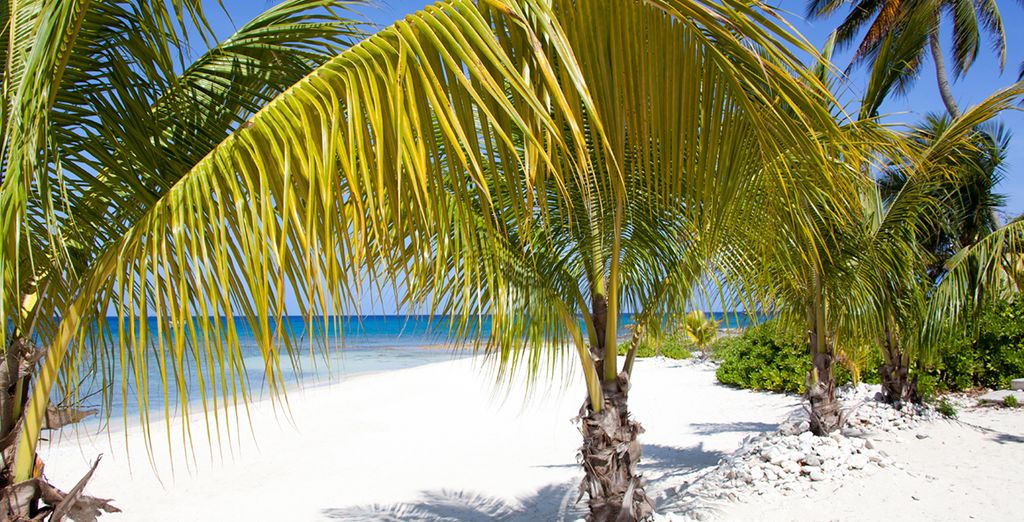 There are a number of reasons why the travel experts at Voyage Prive recommend the Bahamas so highly. Of course, let's get the obvious out of the way, if you are someone looking for a sun break, this is the ultimate destination for it! The weather is relatively consistent all year round. The food is delicious too. It is an eclectic mix of Caribbean styles and southern American cuisine. You will have an impressive selection of cafes, eateries, and upscale restaurants to choose from.
The crystal-clear waters are also worth a mention. Not only do they provide the perfect backdrop for your magical vacation but they play host to a wide range of activities too. From scuba diving to snorkelling, you can get up close and personal with the marine life. The Bahamas also has a rich history, with a wide range of fascinating tourist sights you can enjoy. There is always the opportunity to learn something new about the incredible history of the island. You won't be short of places to pick up a souvenir either, as there are thousands of craft centres, markets, and shops on the island.
Top 5 things to do in the Bahamas
1. Junkanoo Carnival

If you have the opportunity to visit the Bahamas in April, you should certainly join in with the Junkanoo Carnival. This is one of the most anticipated yearly events on the island. The carnival is the hub of Bahamian culture, running throughout the entire month. Over 50,000 tourists and locals gather to enjoy nonstop live entertainment and participate in cultural events.
2. Scuba diving and snorkelling

These activities are a must with the shipwrecks, reefs, marine life, and crystal clear waters. It is of little surprise that the Bahamas is one of the premier destinations in the world!
3. See the swimming pigs

Don't only expect fish in the waters in the Bahamas! There are famous swimming pigs too in Exuma. You can swim with them, which is great fun.
4. Visit the monuments on the island

There are a number of spectacular monuments that tourists should visit, including Dean's Blue Hole, Long Island Museum, Adderly Plantation, and the Columbus Monument.
5. Go island hopping

Why restrict yourself to one island when there are 700 to choose from? Only 30 of these islands are inhabited, so there really is no better place to go island hopping. Take a ferry or boat from the capital, Nassau, and you will easily be able to reach many of the small and unique islands.
Which hotel to choose in the Bahamas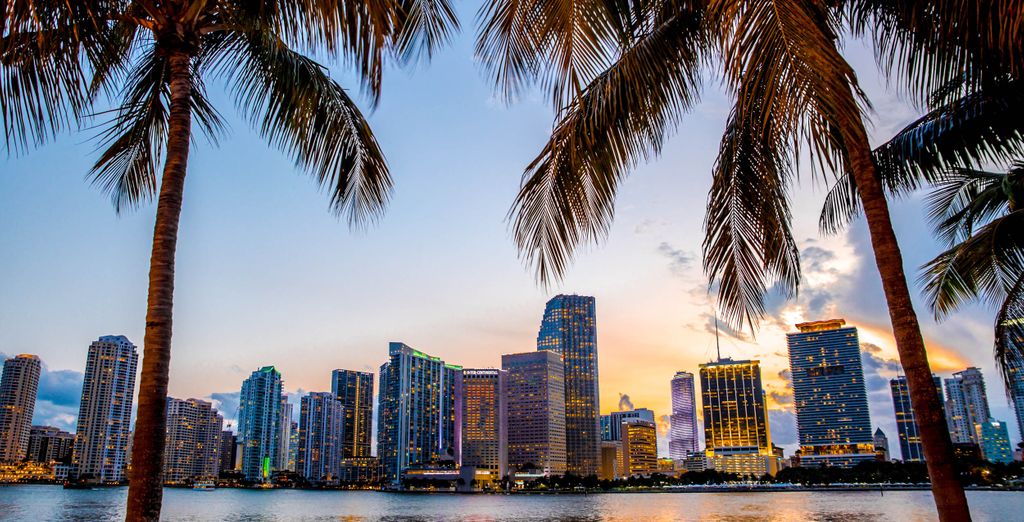 Another reason why we recommend sun holidays Bahamas style is because of the luxurious hotels and the world-class service that is on offer. The Bahamas is known around the world for their lavish and stunning beach hotels. Some of the hotels we recommend are as follows:
1. Tiamo Resort

This four-star exclusive hotel in Andros Town is in the heart of the Bahamas, boasting an eco-friendly typical building with 11 rooms. You can step out of your pool and be onto a private beach within a few seconds! You don't need to travel for the best of the Bahamas. Everything from tropical gardens to watersports are within your reach. This is a true slice of paradise!
2. Grand Lucayan Resort

This four-star hotel is luxury personified. However, it still has an authentic Bahamian soul, with all of the 519 rooms boasting an Island feel. It is based on the beach, and there are plenty of facilities to enjoy too, from a spa and a huge serpentine infinity edge pool to golf and tennis. You can also enjoy 24-hour room service, and there are four bars, two cafes, and seven restaurants. And, if you indulge too much, there is a state-of-the-art fitness centre with a spin room.
3. Memories Grand Bahama

Offering contemporary conveniences, deluxe accommodations, and unparalleled service, this hotel is a slice of heaven. It occupies a half-mile of the pristine beach just outside of Freeport, which is a bustling and vibrant town. There are 500 rooms here and lots to keep you entertained, including a unique waterslide that wraps around the iconic Sugar Mill on the resort, non-motorised watersports, evening entertainment, and many more daily activities. There is a casino on-site too!
Practical information about the Bahamas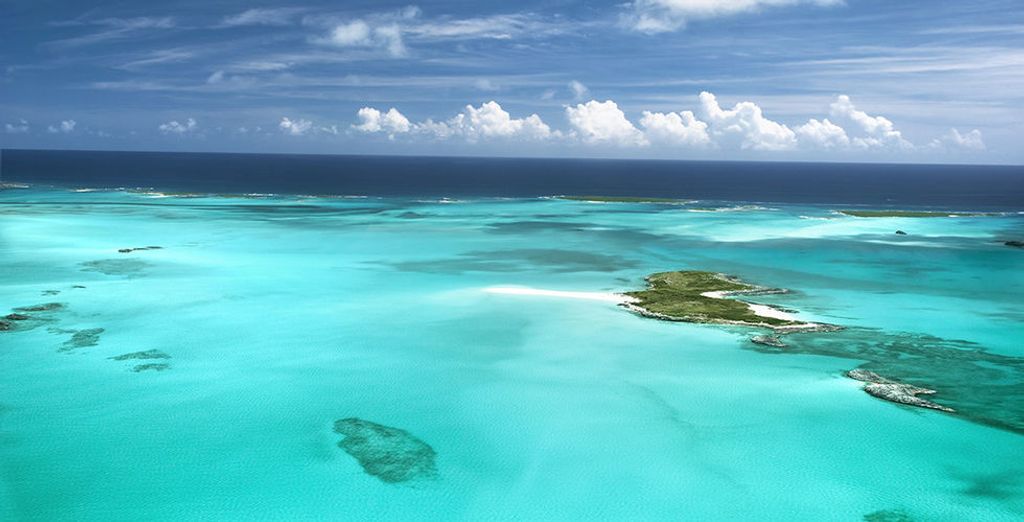 Now you know why the Bahamas is such a loved holiday destination, but there are some important pieces of practical information you will need to keep in mind for your trip…
What is the weather in the Bahamas like?
The weather in the Bahamas is one of the main attractions. Temperatures rarely fall below 60 degrees, even during the winter time. May to June is the rainy season, although the showers are rarely continuous. Plus, the island remains fairly warm even during the rainfall. This means there is no bad time to visit the Bahamas, so you can enjoy sun holidays in the Bahamas whenever it suits you!
What budget to plan?
Of course, the amount of money you will need for your trip depends on whether or not you plan to stay in an all-inclusive resort and the number of excursions you plan on doing. The average daily cost per person, per day is £95. So, if you are travelling to the Bahamas as a couple for a week, a budget of around £2,660 should have you covered.
Discover more offers to Bahamas : Cruise, Holidays in Bahamas, holiday pirates.