Holidays to Nassau 2022/2023



Table of contents
Nassau, located on the island of New Providence, is the capital city of the Bahamas. The city has a tropical climate with hot wet winters and mildly dry winters. Its natural environment has made it a great tourist destination. Nassau developed behind a port area and has several tidally connected shallow lakes at the centre of the city. Discover beautiful beaches and explore interesting tourist attractions. At Voyage Privé, we introduce some of the best places for your holiday in Nassau.
The top 5 things to see/do in Nassau
1. Relax on Junkanoo Beach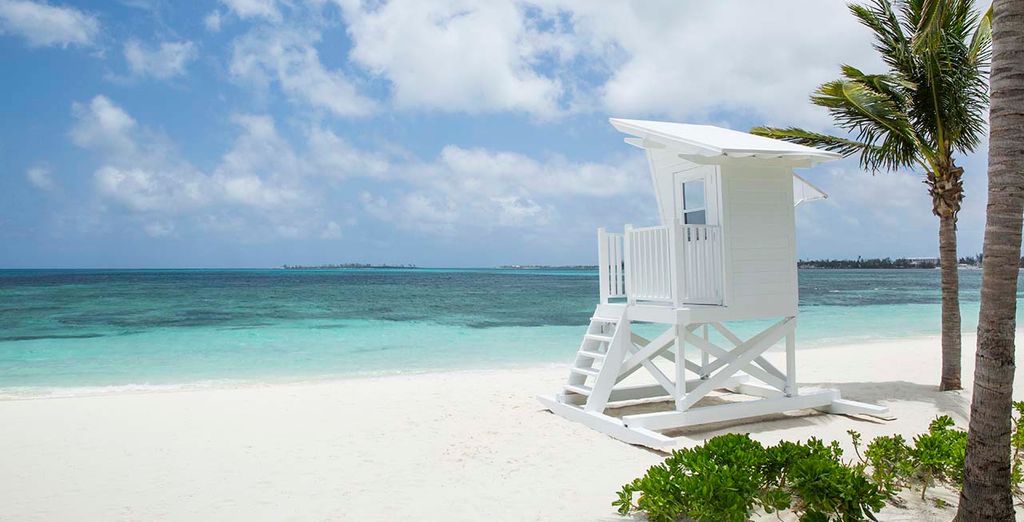 This is the closest beach to Nassau Town. It offers a delightful place to relax during the afternoons, thanks to its beautiful stretch of white sand backed by swaying palm trees and stunning tiki huts. The local vendors offer Bahamian cocktails and other refreshing beverages.
2. Visit Graycliff Heritage Village
This museum was officially opened in 2014. It's operated by the great Graycliff Hotel and runs along W Hill Street. It's also the home to the Heritage Museum of The Bahamas.
3. Water sports at Cabbage Beach
Cabbage Beach is the longest white sandy beach stretch on the island. It's the backbone of some of Nassau's best hotels, including Rio, Four Seasons Ocean Club and the Atlantis Resort. Some of the best water-based activities on offer include water skiing, snorkelling, parasailing and jet skiing.
4. Learn about local history at Pompey Museum
Located adjacent to the Nassau Straw Market, Pompey Museum, which is named after a brave slave, is within walking distance of most hotels in the city. The museum's rich history, including slavery in the Bahamas, make it an eye-opening place to visit. The museum documents the entire history of slavery in the Bahamas. Its pink buildings were originally market buildings, and they date back to the 1760s. This museum is one of the best places to visit if you want to dig deeper into Nassau's history.
5. An afternoon at Pirates of Nassau
Pirates of Nassau is the only place where you can have an interactive pirate experience as it transports you back in time to 1716. Visitors will enjoy an exciting experience here while learning all about the Golden Age of Piracy and how the great pirate, Henry Every, bribed the local officials and established a safe base for pirates to operate from without any interference from the authorities.
Our best hotels in Nassau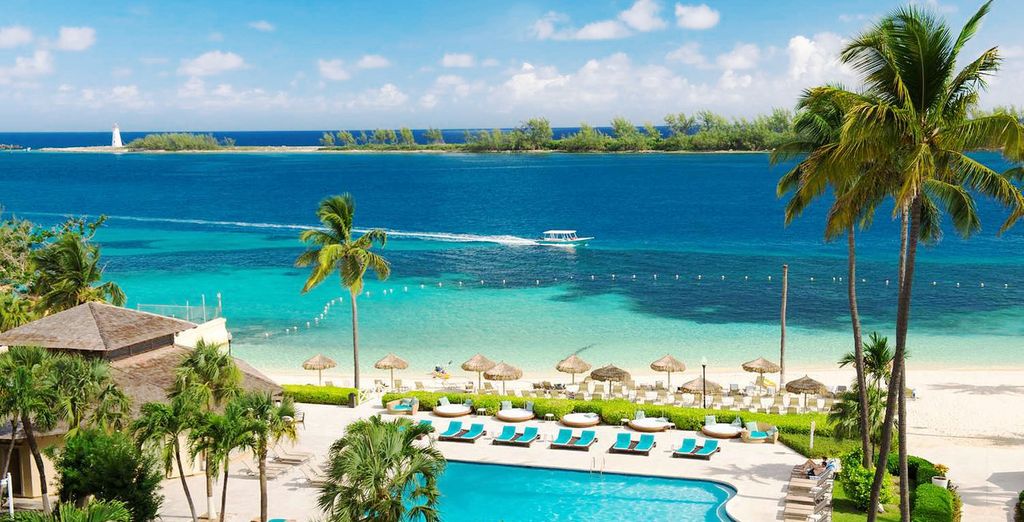 This is the only beachfront hotel that is located in the heart of Nassau. It offers you the opportunity to enjoy different water sports and a freshwater pool that you can relax in.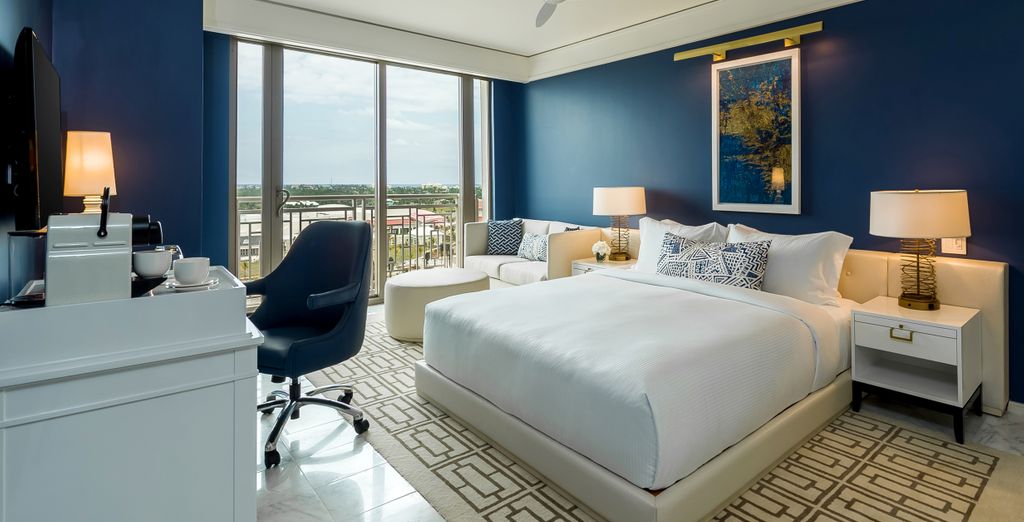 This five-star hotel offers luxurious, spacious, well-decorated rooms with personalised services. The resort has six pools, the largest casino in the Caribbean, a private golf course and four hot tubs.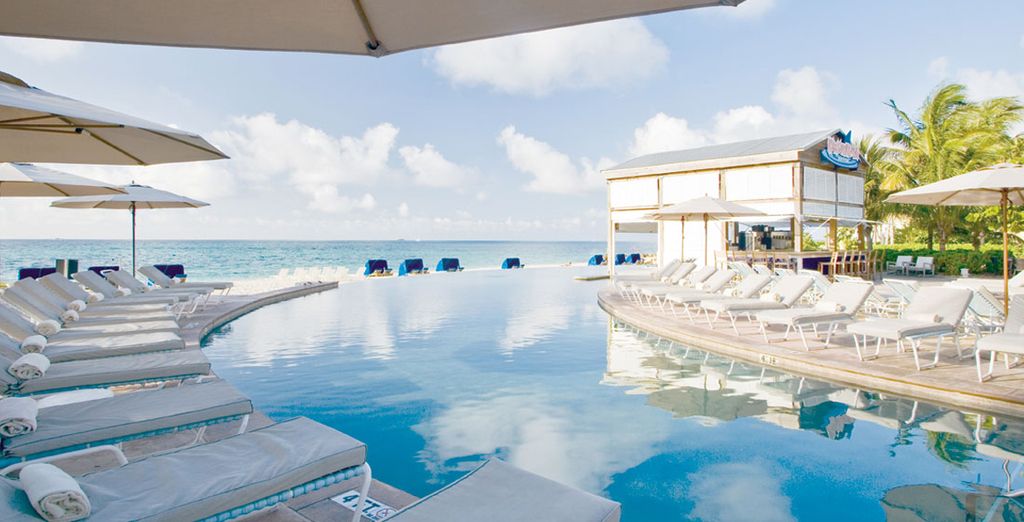 This resort offers accommodation with beautiful island, ocean and marina views. It opens its doors to the sea breeze that cools you as you enjoy the delightful ocean view. In addition, visitors here have access to non-motorised water sports and entertainment on selected nights.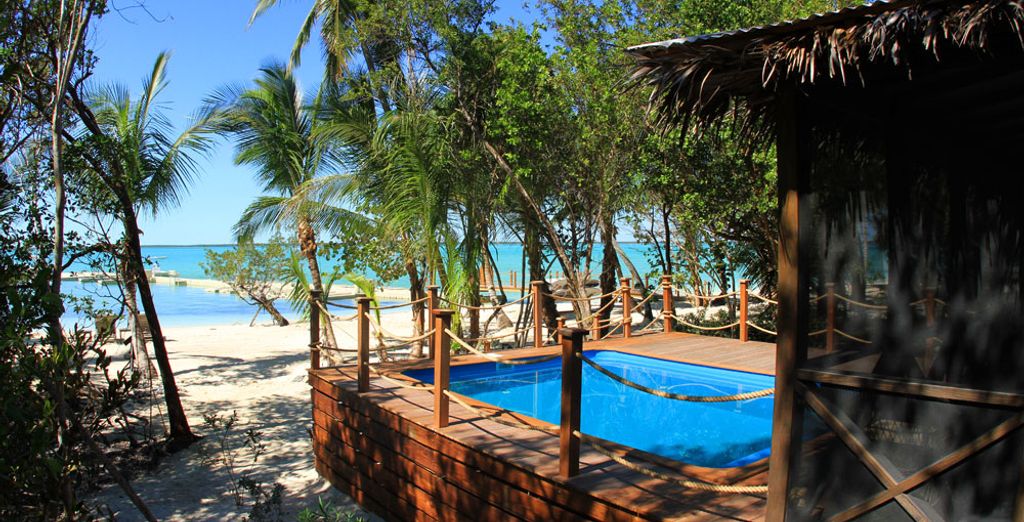 This hotel features a breath-taking outdoor pool that has a waterfall and on-site dining. In addition, its spacious rooms come with wooden ceilings and floors, free Wi-Fi, iPod dock and a cable TV.
When is the best time to go on holiday in Nassau?
Since the Bahamas experiences warm weather throughout the year, you can plan to visit Nassau at any time you wish. However, if you want to enjoy it to the fullest, the best time to visit is between mid-December and mid-April. If you prefer less crowded beaches and tourist attractions, the best time to visit Nassau is in August, October and September.
Going on holiday in Nassau
Nassau is the most popular entry point to the Bahamas, thus it has excellent transport options. Flights are available from London to Nassau, which takes about nine hours. For more enjoyable trips, you can also opt to take boats when travelling to the island. The best boats are fitted with air conditioners for a comfortable journey, plus you will enjoy the amazing marine life and sea views during your journey to this beautiful place.
Enjoy your holiday in Nassau
Most people only stay in Nassau for a maximum of one week. However, if you plan to visit all the tourist attractions and enjoy your time to the maximum, you should plan for a stay of about two weeks. This will allow you to fully unwind and will give you time to experience all that Nassau has to offer. This is a great holiday destination for kids and adults who enjoy swimming and other water-related activities. When travelling with your pets, it's important to have all the necessary permits required by the Bahamian government.
The Voyage Privé travel expert's opinion on Nassau
Nassau, the capital of the Bahamas and its largest city, receives many visitors every year. This destination is highly recommended for those who love engaging in water-based activities, taking in picturesque beach vistas and relaxing in tranquil environments. Since Nassau is child friendly, you can visit with your family and even carry your pets along. The beautiful sandy beaches, clear waters and friendly locals in Nassau will ensure that you have an unforgettable tropical island holiday.