Best Ski Resorts in Europe
Europe is home to several glaciers and mountain ranges, some of which have snow on them year round, while others are guaranteed months of fresh deep snowfall each year. EU residents can travel freely to enjoy holidays in the best ski resorts in Europe in these regions, without the need for pricy visas or lengthy immigration queues. The best of haute cuisine, fine wines and spirits and warming hot chocolate and coffees will round off your European skiing experience.
Ski Areas and Resorts in Europe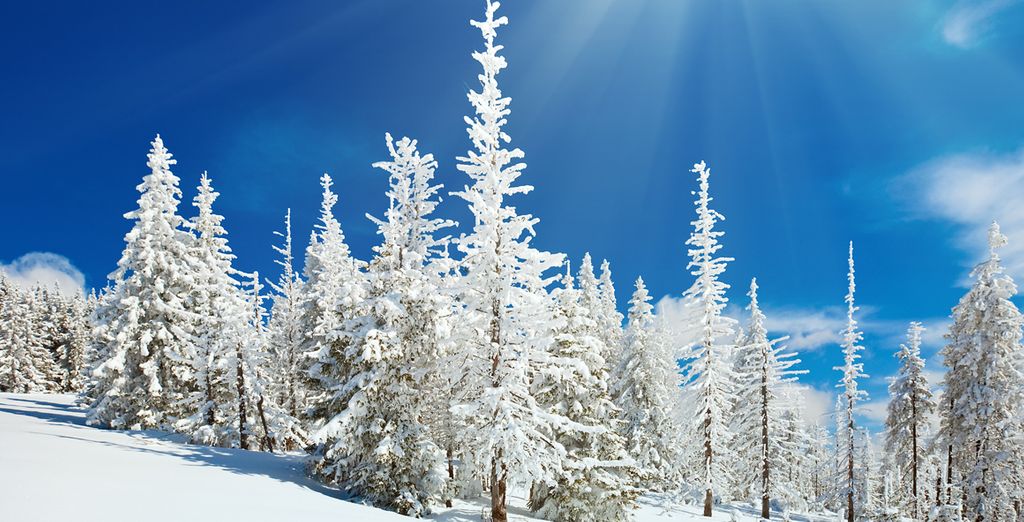 Nestled between France and Spain, this tiny principality offers great skiing along with retail opportunities – jewellery and boutiques and so much more, all duty free, cultural offerings and a rich political history. The tiny nation, which supports a 77,000-strong population, thrives on tourism, with over ten million visitors per year arriving to ski, sightsee and shop. Do be aware that Andorra is not part of the EU, so be aware that passport controls will be different to anywhere else in Europe.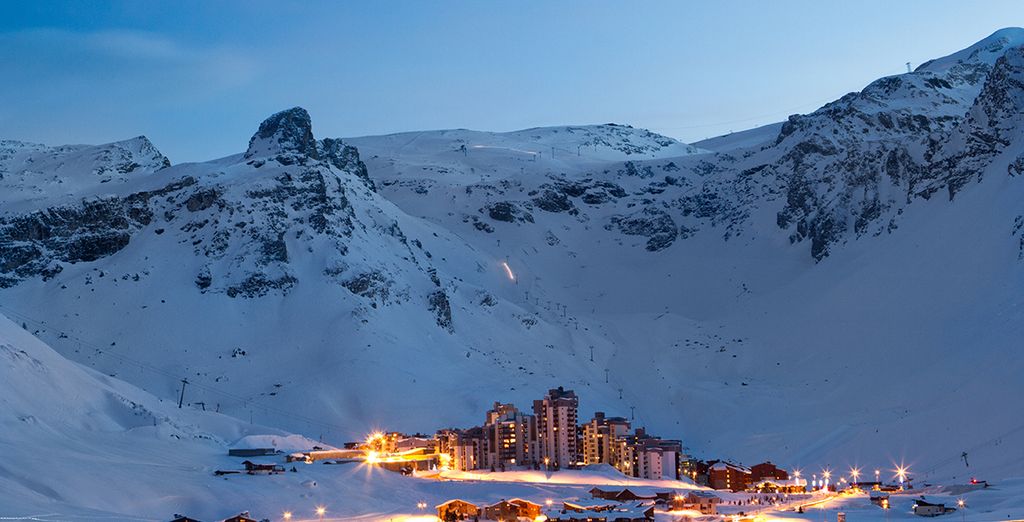 Known for its wonderful cuisine, cheese, wines, fashion industry and a reputation for style and elegance, France is also home to some of the best ski resorts in Europe, in the world even, including those that cater to royalty and the wealthiest people in the world. If you are looking for a skiing holiday, France can offer you budget friendly comfort or sumptuous elegance – and everything in between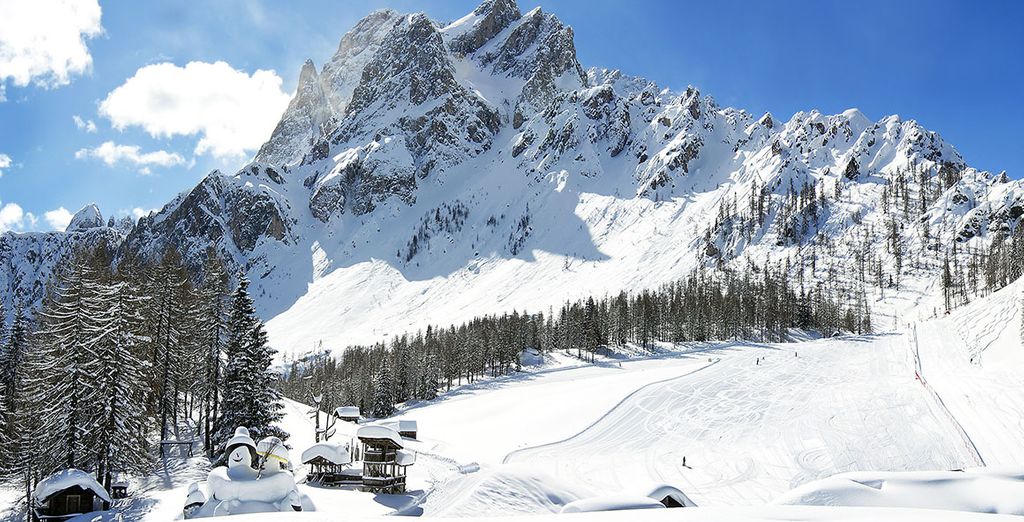 Bordering onto France's skiing resort area is Italy's equivalent: both making the best use of the Alps that rise between the countries. Italy enjoys the benefit of being on the sunny side of the mountains, so your skiing holiday can end up giving you a bronzed glow as well as plenty of exercise and fresh air. Enjoy Italian wines, fresh pasta and delicious Mediterranean meals as you watch the sun paint the mountains with the colours of the sunset.
Ski Accommodation and Rental Offers in Europe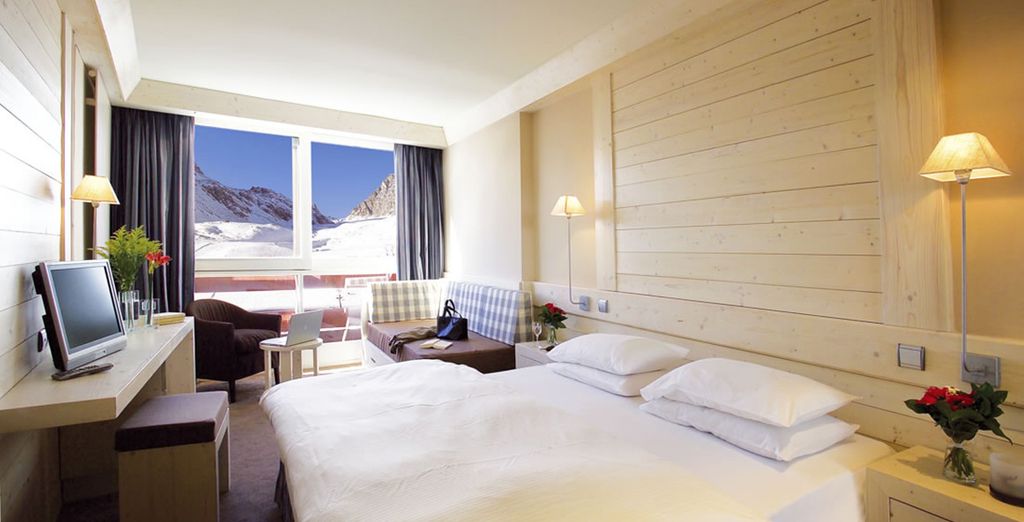 In the French Alps, within sight of the Grande Motte glacier, this resort boasts year round snow for anytime skiing holidays. There is plenty of varied terrain, so even expert skiers can enjoy a challenge, before returning to the hotel for a steam bath or sauna to ease your muscles. Enjoy a regular seafood buffet, delicious fresh meals, or sip on hot chocolate or cocktails, whichever you are in the mood for. With just 27 rooms in the hotel, you are sure to quickly feel part of a large, friendly skiing family.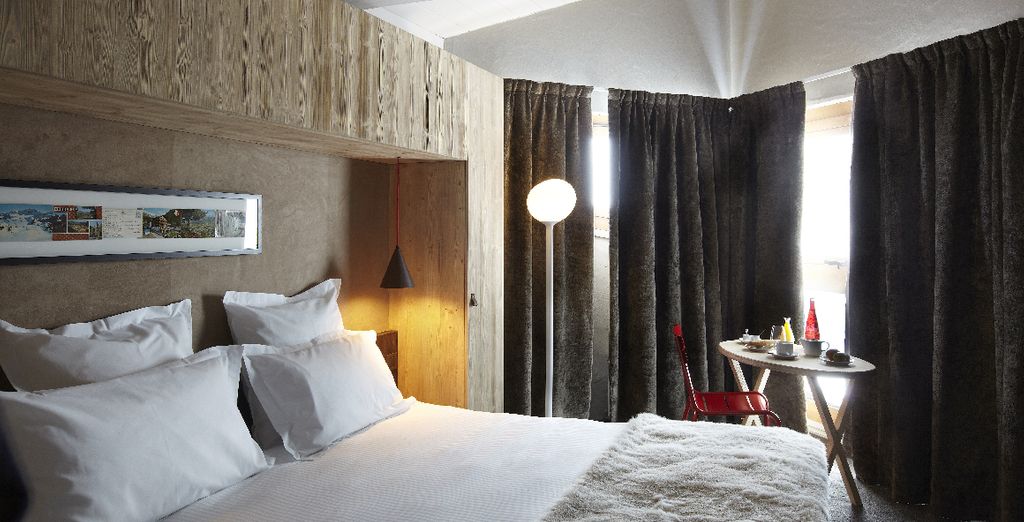 In the heart of the Alps, where three valleys meet and the seasonal snow is almost always perfect for skiers, this contemporary hotel brings you to the heart of the action. The balconies overlook the piste and you can join the skiers in minutes once you have enjoyed your breakfast and prepared yourself to face the day. Enjoy a sumptuous shower or bath after all your exertions, and make the most of the free Wi-Fi too.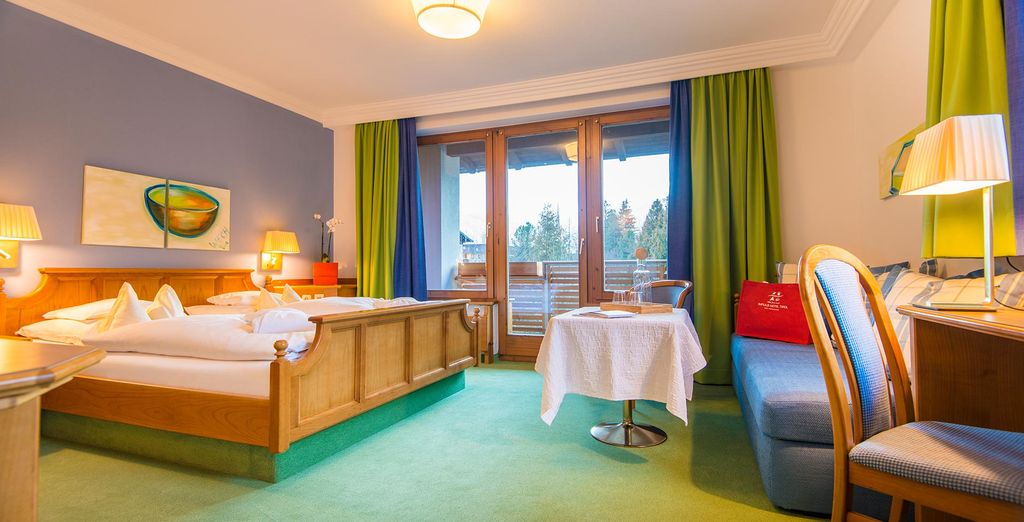 When you are not on the slopes, you can try yoga, Nordic walking or simply indulge yourself in the thermal spa. You can even get in touch with your inner creative in the Art Studio, doing your own thing or taking lessons from experts. Bold colours against blond wood give each room a unique bright minimalism designed to put you at ease and keep you comfortable. Once you are refreshed you can take a five minute walk to the nearby resort town of Bad Gastein.
Snow Conditions in Europe
Snowfall is fairly reliable, and – in general – you will be able to book your holiday up to a year in advance. However, do keep an eye on weather conditions and make sure that you take out insurance against the expected coverage not arriving, especially if you are travelling earlier or later in the season. Sometimes the best holidays are those taken on the spur of the moment, when a particularly good amount of snow falls unexpectedly, offering beautiful conditions to almost empty resorts.
Best Time to go Skiing in Europe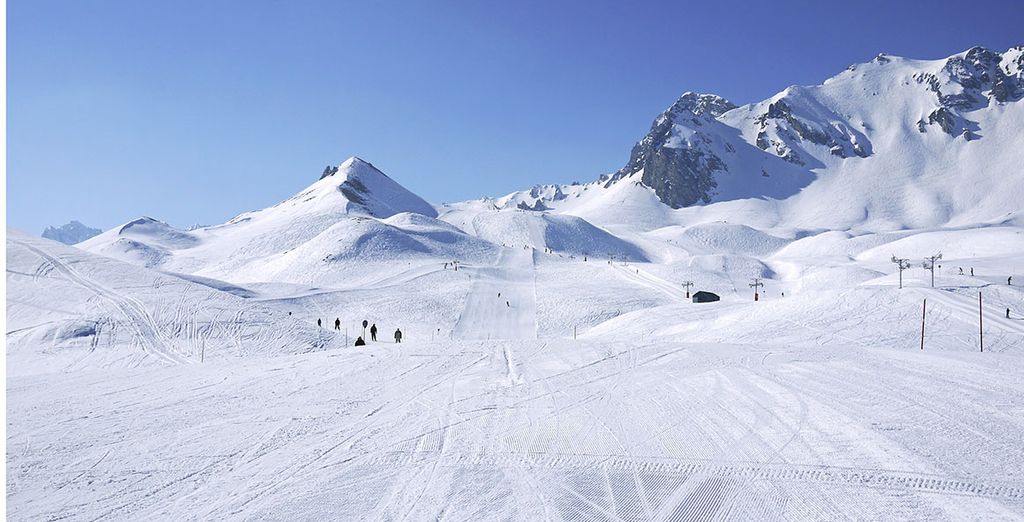 In most years, the ski season starts towards the end of November and continues until the middle of April or until spring makes its presence clearly known. However, the first snows can come late, and booking holidays in the very early or late days of the season can be something of a gamble, unless you have been watching the weather reports and know that a big fall has recently occurred.
The Voyage Prive Expert's Opinion on Skiing Holidays in Europe
Skiing in Europe has been a popular pastime for many decades, even centuries, and some countries have a well-established skiing infrastructure with ski lifts, cable cars, hire and storage companies and so much more, all tailored to making a skiing holiday a smooth and enjoyable experience. Some of the younger players on the market should not be dismissed lightly either: Andorra and many of the Balkan states have quickly improved their offering to compete with the grand old men of the skiing game. Skiing is an athletic pastime, so your basic health must be good, but there are plenty of nursery slopes, easy runs and skilled instructors who will soon get beginners safely on their feet and flying down the piste.
Practical Information about Europe During Ski Season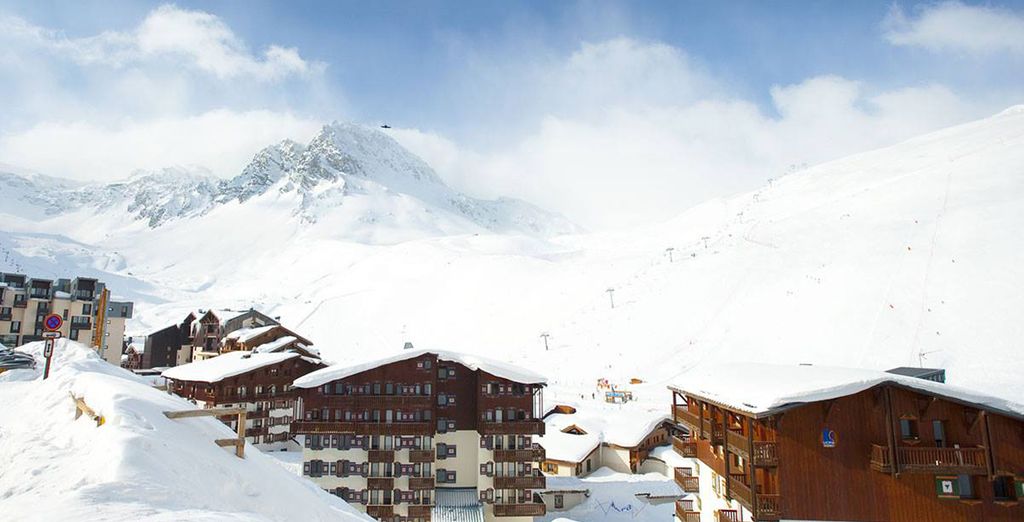 If you are taking your own skis with you, make sure you mention this when booking your tickets – they are too large for overhead storage and their may be a small charge for their carriage. Most ski resort hotels will have places where your skis can be cleaned and dried off after a day on the slopes, again, make sure you ask about this, and be prepared to pay a small daily fee for the service.
How to get there – Europe is widely accessible from much of the rest of the world, with flights coming in to international airports and smaller domestic destinations all the time. Coach and rail links are generally good and well-timed, and roads and highways proliferate, giving you a choice of routes in many cases. Enquire, when making your hotel booking, about airport or train station shuttles: they may be able to pick you up and bring you to the hotel in comfort!
What to pack for your ski holidays and how to dress: Layers. Layer, layers and more layers are key. You may be tempted to put on the thickest clothing you can find: after all, you are going to be outdoors in the snow, surely it will be cold? In fact, ski slopes, especially those on the sunny side of the mountain, tend to be warm, with the heat being reflected off the snow – which means you get it both ways! Once you start moving you will warm up as you exercise, and you will be glad to be able to shed a layer or two. Take a couple of smart dressy outfits too, so you can look smart for aprés-ski activities and going to gourmet restaurants as you may wish to do from time to time.
What budget to plan for your ski holidays to Europe: it is still possible to travel fairly cheaply to Europe, hiring basic but serviceable skis and boots, and staying in a budget friendly hotel or apartment, but in general snow sports are not cheap, and you will want to allow a fairly generous budget for your visit. You are probably looking at a minimum of 60 euros or thereabouts, per person, per day to cover all your basic needs.
Don't hesitate to check all our ski offers !
FAQ Ski in Europe