Last Minute Deals to Bali



Table of contents
Bali is one of Indonesia's most popular islands, known for beaches, clear blue water, glitzy parties, and magical, volcanic mountains covered in lush forest. A little slice of tropical paradise, there's plenty to draw any holidaymaker here, from laid-back sunset cocktails to adventure sports and traditional culture.
Parties and nightlife are concentrated in the southern part of Bali, centred around lively Kuta Beach. Resorts fringe beaches all around the island and the island's volcanic peaks tower up into the sky. Head to the lively upland town of Ubud for traditional art including handicrafts and dance, macaque-spotting at serene, sacred Monkey Forest, and intricately-carved Goa Gajah, or "Elephant Cave". Beaches such as Canggu and Echo are popular with surfers, who travel from far and wide to catch waves here. Capital city Denpasar is known for breathtaking temples, excellent museums, and the sprawling Kereneng Night Market.
The Voyage Prive travel expert's opinion on travel to Bali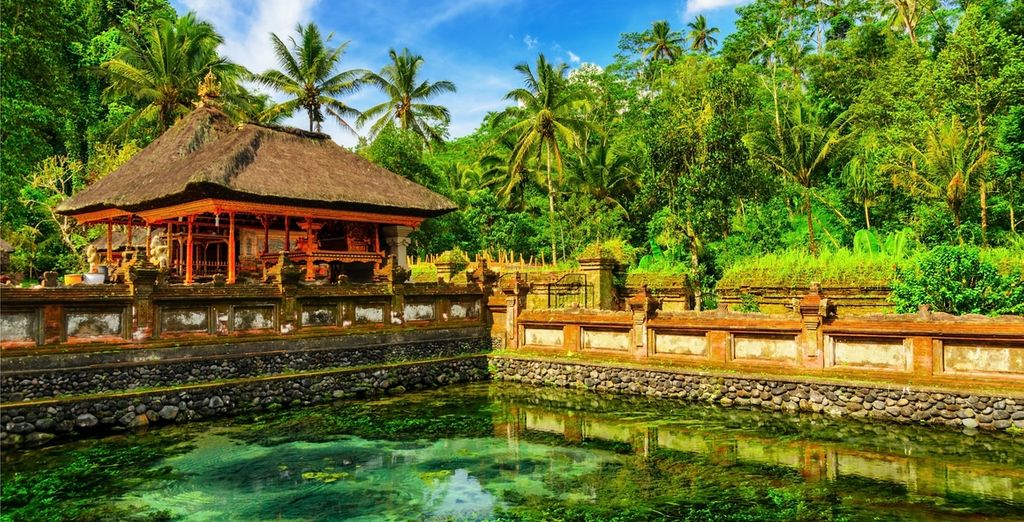 Bali is an excellent destination for beach-lovers all year round. Its tropical climates lend themselves to relaxation, and the island's unique, creative culture means that it's the perfect place to recharge. It's also the perfect destination for foodies, with a strong community of yoga-loving, wellness-seeking folk. Restaurants here boast an abundance of fresh, mouth-watering produce, from juicy dragonfruit to just-caught fish, and quality is high everywhere, from traditional street food stalls to five-star restaurants. Arts and music flourish here, and there are plenty of ways to get active, from yoga workshops to mountain hikes.
Top 5 things to do/see in Bali
1. Ubud Monkey Forest

A lush green forest filled with chattering monkeys, Ubud Monkey Forest is a spiritual sanctuary for the Balinese, and home to 186 different species of tree.
2. Tegalalang Rice Terraces

One of Bali's most-Instagrammed attractions, the Tegalalang Rice Terraces rise up steep emerald steps and show the island's traditional methods of rice cultivation.
3. Ubud Art Market
Opposite the Puri Saren Royal Palace, Ubud Art Market is a sea of colourful stalls packed full of local handicrafts and artisan wares. Haggling is expected, and there's plenty of gems to be snapped up here.
4. Tanah Lot Temple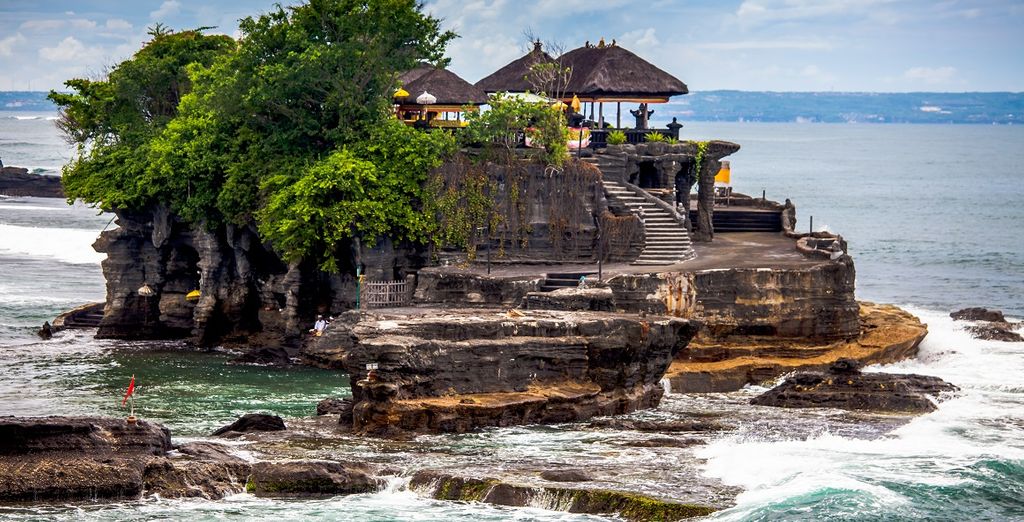 One of Bali's most iconic temples, Tanah Lot perches dramatically on a striking rock formation, lapped by ocean waves. It's a historical Hindu pilgrimage site.
5. Mount Batur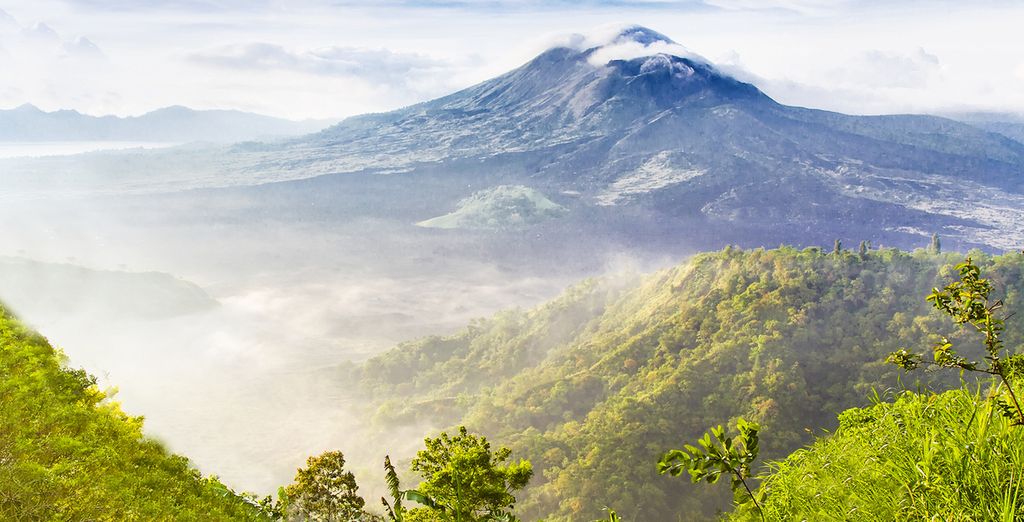 Mount Batur is an active volcano, known for its tall conical peak and scenic hiking trails. Heading up to catch the sunrise from its peak is a popular activity, and it's a sacred site for Balinese people.
Which hotel to choose for a last minute trip in Bali ?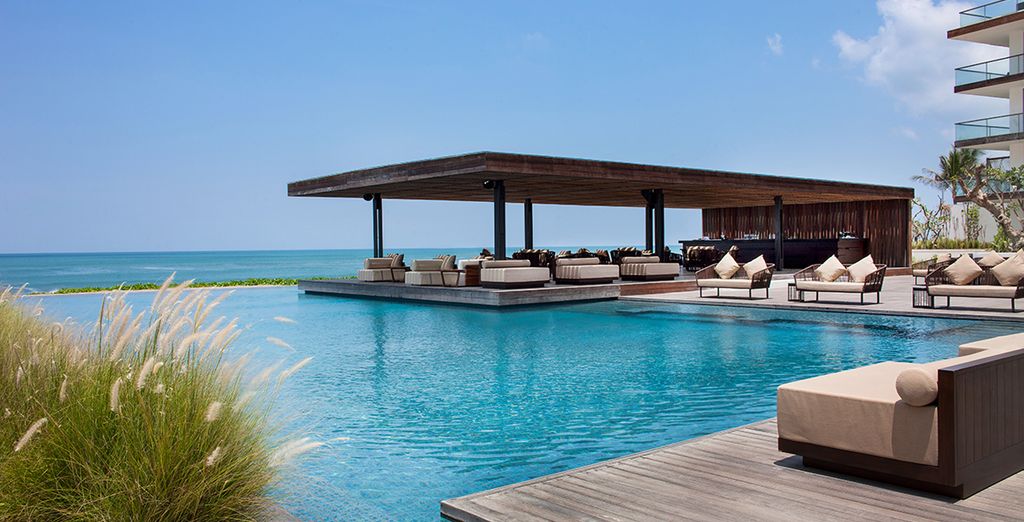 A designer beach resort at the quieter, more upscale area of Seminyak Beach, this hotel is located just a few steps away from the crystal-clear, sapphire ocean. It's within walking distance to a number of glamorous beach clubs, and right next to Bali heavyweights Ku De Ta and Potato Head, as well as the chic Petitenget area. Voyage Prive recommends setting aside time to lounge by one of the resort's five infinity pools, or to savour Indonesian flavours at its oceanfront restaurant.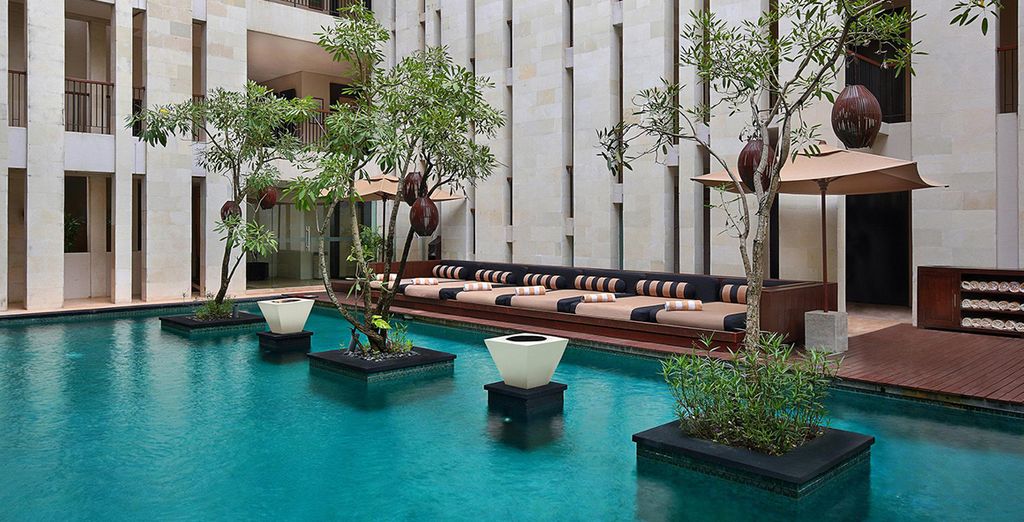 The epitome of Bali luxury, rooms at the Anantara Seminyak have private balconies which look out over the Indian Ocean, with one of the best views of Seminyak's magical sunsets. A rooftop restaurant allows for dining under the stars in style. The resort itself is sleek and modern, with an understated, contemporary design. It's known for its full-service, luxurious spa, and is right next to one of the most creative areas in Bali, with plenty of boutiques, cafes, and nightlife around. Voyage Prive recommends splashing out on a suite, in order to relax in its terrazzo tub large enough to fit two people.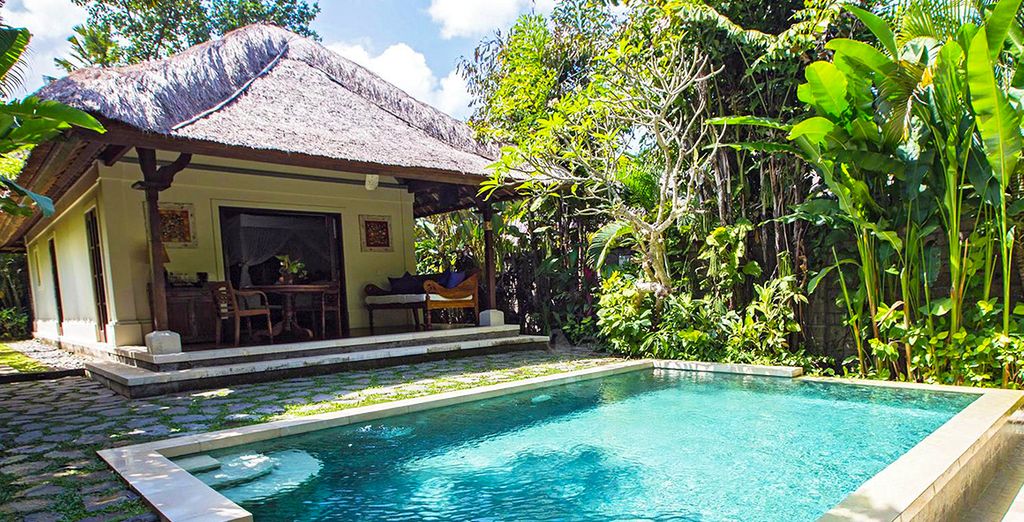 Unwind in the lush green jungle at the Plataran Canggu, an exclusive resort comprising only 17 villas. Nestled in serene natural surroundings, it's still easily accessible from the beaches and nightlife of Seminyak. Accommodation is intimate and private, and two-bedroom villas have their own private pools. The design of the resort is Javanese, and its traditional craftsmanship merges harmoniously with the tropical gardens which surround it. A full-service spa allows guests to relax both mind and body. Voyage Prive recommends taking advantage of some of the many extra activities on offer, such as Balinese cooking classes or a tour of the rice fields.
Practical information about Bali
Bali is a diverse island, with many sights and activities. Getting around is fairly easy; many people opt to rent a motorbike, which costs around 50,000-75,000 Indonesian rupiahs (£2.50-£4.00) per day. Chartering a private car (with driver) is also inexpensive, and there are also plenty of bicycle rental shops. Haggling is expected in most markets. Tipping is not required, but is appreciated; usually 5-10% of the bill.
What is the weather in Bali?

Bali's climate is tropical, with year-round warmth and humidity, and weather in Bali is divided into two seasons. The dry season lasts from May to September, with average temperatures of 31 degrees Celsius and clear skies. Bali's humidity is lowest between May to August, and June to August is the breeziest time of year.
The wet season lasts from October to April, with rain showers usually at the beginning or end of the day, punctuated by a few hours of midday sunshine. Temperatures are slightly higher and more humid. April and October are the hottest months of the year and can reach up to 32 degrees Celsius.
What budget to plan?
Bali is a diverse destination, with restaurants, bars, and accommodation ranging from budget to ultra-luxurious. Prices also fluctuate depending on the season, with better deals to be found outside of peak season (July-August and Christmas holidays). However, prices are generally low. For example, a sunset dinner cruise is likely to cost around 900,000 Indonesian rupiahs (£48.00), and a private car charter should cost no higher than 500,000 rupiahs (£26.00). It's possible for one person to eat very well on 258,000 rupiahs per day (£18.00), and street food meals start at as low as 10,000 rupiahs (£0.50).
Want to discover all the wonders of Asia ? Check our holidays offers and our cruises offers in Asia !