The Best Time to Visit Bali



Table of contents
The best time to visit Bali
Bali's cultural, natural and foodie delights can add up to the holiday of a lifetime. However, it is important to plan for the best time to visit this emerald isle – otherwise, you might also end up damp, soggy or downright soaked.
Bali's wet season vs dry season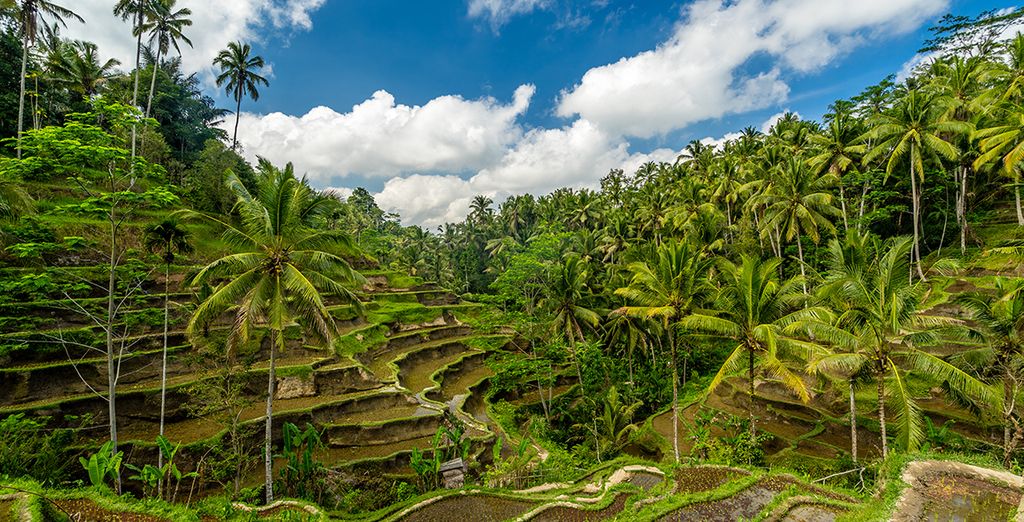 Situated between Java and Lombok in the Indonesian archipelago, Bali is 8 to 9 degrees south of the equator, with the Java Sea to the north and the Indian Ocean to the south. Because of this, you can expect a tropical, warm and humid climate all year with just two major seasons: wet and dry.
The rainy season in Bali lasts from October to April. During this time, the sky is often overcast and there may be rain most days. Heavy tropical downpours and dramatic thunderstorms are common. During the height of the wet season, Bali quietens down. The sea is rougher, and even when it is not rainy, the beaches can be less pleasant because of debris and trash that gets washed ashore. However, it does not rain all the time, and continuous downpours rarely last for more than a day. If you are prepared with the right clothes and the right attitude, Bali in the rainy season can be an
Meanwhile, the dry season stretches from May to September. Although there is sometimes rain during this time, it tends to be light and short-lived. Unsurprisingly, this is also the busiest time in terms of tourism, so expect more crowds and higher prices.
The good news is that Bali temperatures stay the same year-round, with an average air temperature of around 26 to 27°C and seawater at a very pleasant 27– 29°C. Because of this consistency, Bali makes a wonderful year-round destination.
Visiting Bali in the low season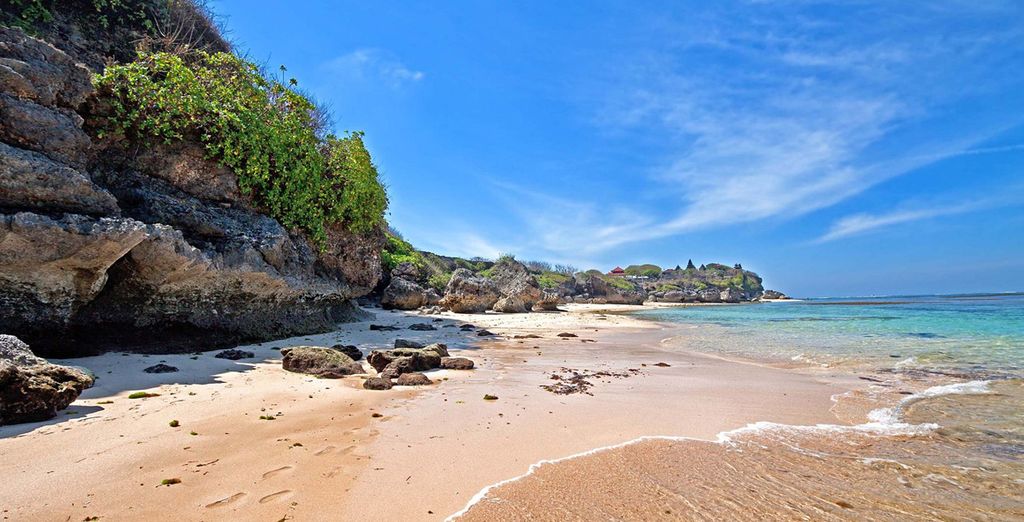 The 'high season' in Bali includes the dry season and the period around Christmas and New Year when many people come to the island to enjoy a warm winter holiday. However, those in the know generally consider April, May, September and October to be the best times to come. The weather is still dry and not too humid, and room prices and villa rentals can be 30% to 50% cheaper than during the high season. Attractions also tend to be less crowded and more relaxed.
If you travel at these times, you should be prepared for a bit more rain than right in the middle of the dry season, but this is not necessarily a bad thing. Rainy days are a great time to dry spa treatments or take a trip to a Bali waterpark, thanks to the warm temperatures. It is also a good opportunity to hunt for bargains on unique items in local shops.
The shoulder months are also some of the best for all kinds of watersports, such as scuba diving, surfing and snorkelling. The waters are clear, and the beaches and attractions have fewer visitors, which means shorter wait times and less traffic. Popular draws like temples and tea terraces stay open in the low season, too.
A number of cultural events also take place at this time. March is the time of the Nyepi festival – a day of tranquillity, fasting and meditation. On this day, silence descends over the entire island as all lights, sounds and worldly activities cease, letting serenity reign.
Visiting Bali in the high season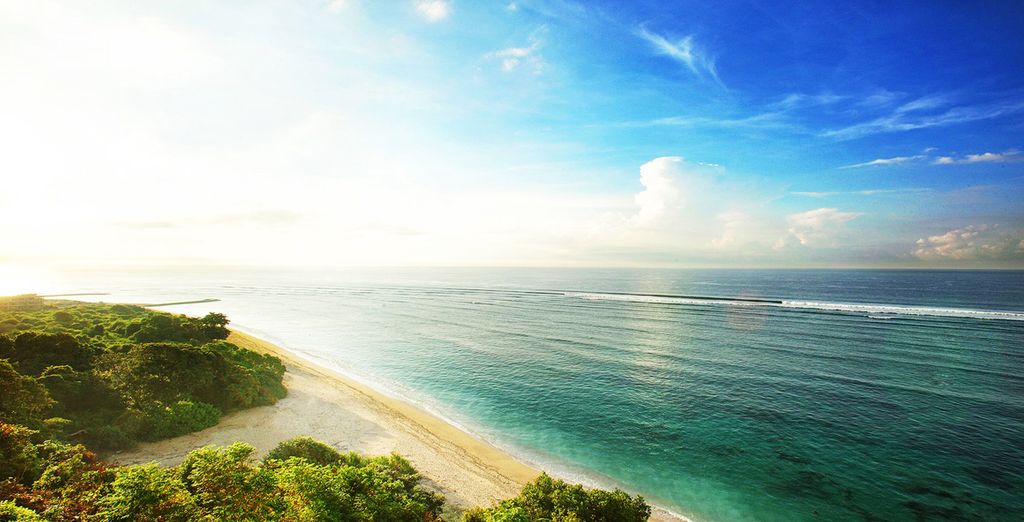 The months from May to September are the sunniest and driest and have the lowest levels of humidity. This is when the beaches are at their best and the nightlife and crowds reach their peak. If you like your holidays vibrant and full of activity, this may be the ideal time for you to visit Bali.
While temperatures are pretty steady all year round, evenings during the dry season are often pleasantly fresh. The beaches also tend to be cleaner after monsoon season ends, letting Bali show its prettiest side. You can still expect occasional rainfall, so it is best to be prepared with a waterproof jacket and appropriate footwear.
July and August are two of the busiest months, as this is when national school holidays take place in Indonesia. Powered by thrills and nightlife, December and January draw crowds of travellers aiming to spend their Christmas and New Years' holidays on party-packed beaches. And away from the social scene, the island's shorelines, surfing and diving spots, restaurants, clubs, spas and shopping streets will make your visit worthwhile.
The dry season is usually the best for exploring, hiking and trekking, as you can often count on many days in a row of dry weather. The predictable skies also mean that many modern cultural festivals are held at this time. The Bali Arts Festival, Blues Festival, Ubud Writers and Readers Festival, and the colourful Kite Festival are typically scheduled during these months.
Regional variations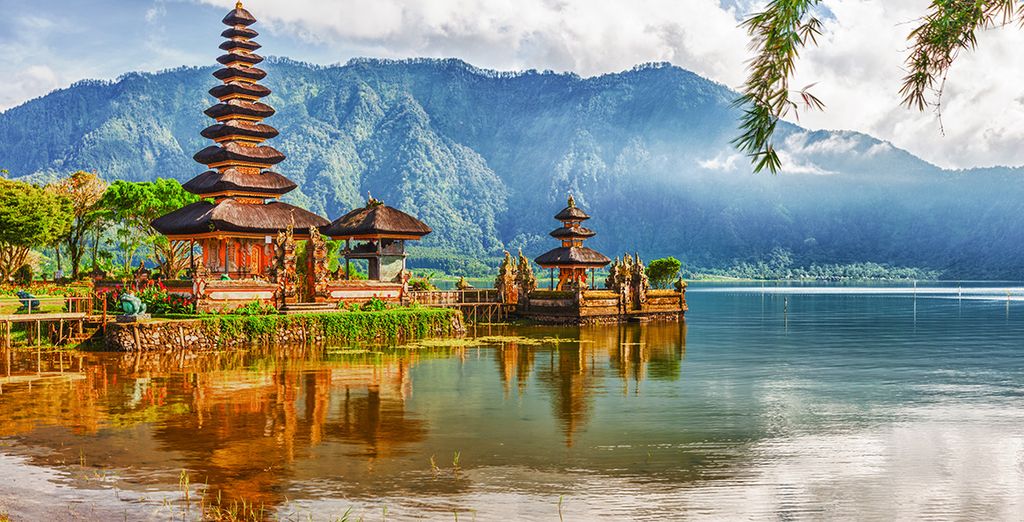 Bali is far from flat, and the central mountain area is typically both cooler and rainier than the lower coastal areas. Temperatures can drop significantly in the highlands near the volcanoes, especially at night. Gunung Agung, for example, is 3031m high, so you will often need to wear a warm layer here.
The region around Ubud also tends to be slightly cooler and experiences more rain than the southern areas of Bali (Kuta, Legian, Seminyak, Denpasar, Sanur, Bukit Peninsula, Pecatu), making it especially popular in the dry season.
Planning a holiday to Bali?
No matter what time of year you visit, you will have a much better experience if you pack the essentials.
Year-round:
Walking shoes
Shorts and T-shirts
Light, breathable clothes
Bathing suit
Modest clothing (e.g. long pants or skirt and something that covers your shoulders) for visiting temples and other sacred sites
Lightweight rain jacket and fleece for hiking in the mountains
Sun hat
Sunglasses
Rainy season:
Everything above, plus:
Waterproof sandals
Waterproof cases for your phone, important documents, etc.