Bali Holiday Package - All-Inclusive Tour



Table of contents
Bali Holiday Package : All Inclusive, Package Holidays, Flight+Hotel, Luxury Hotel, Resort & Spa, Adult Only... Check our Deals up to 70% OFF !
Why discover Bali with a holiday package?
If you're looking for a little slice of paradise away from the hustle and bustle of city life, try an all-inclusive holiday package from Voyage Privé. Don't put yourself through the stress of finding flights and accommodation, let us take care of the details so you can enjoy your holiday, whether it be a group trip, a family vacation, a solo adventure, or a romantic getaway. We'll take care of the arrangements so you can take care of yourself.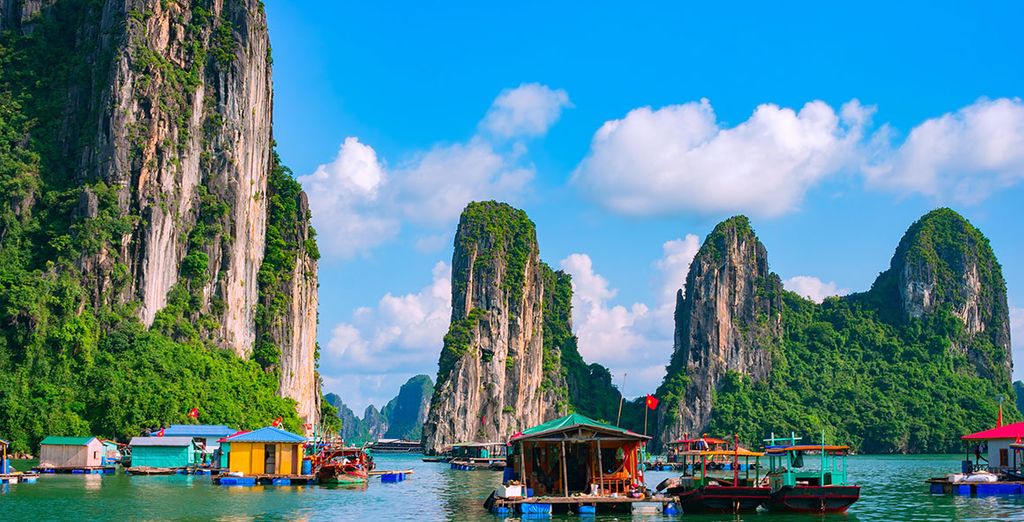 The different types of holidays and tours offered by Voyage Privé
No matter your style of holiday, Voyage Privé has something for you. From cruises to culture trips, from self-driving tours to combined destinations. Check below to see some of our current offers.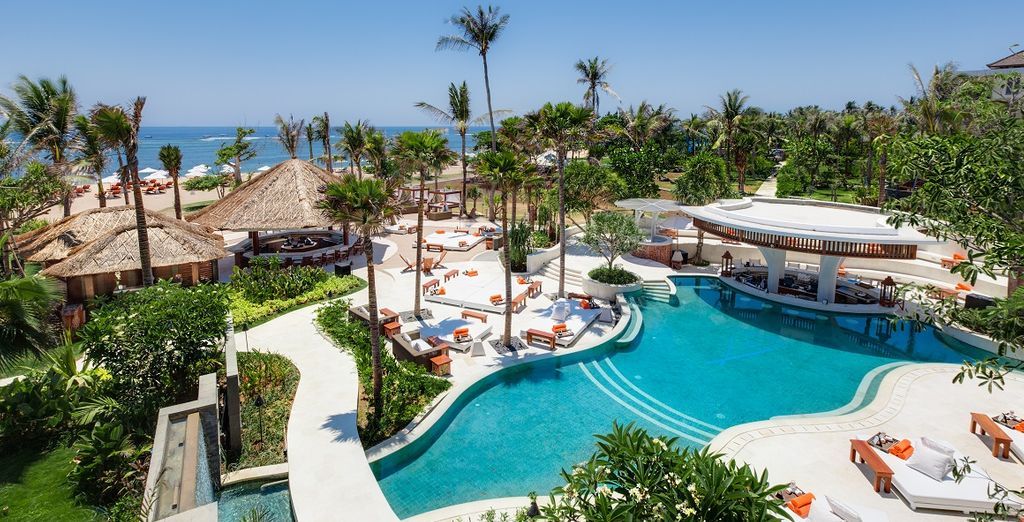 If you're already planning a trip to Vietnam, why not see the wonderful sights of Bali, too? Stay in 4 and 5-star hotels across Vietnam before enjoying the luxurious Sofitel Nusa Dua, a 5-star hotel on the picturesque beaches of Nusa Dua in Bali. We offer between 9 and 14 night stays, all of which include 5 nights in Vietnam with the rest of your time spent sunning it up in Bali.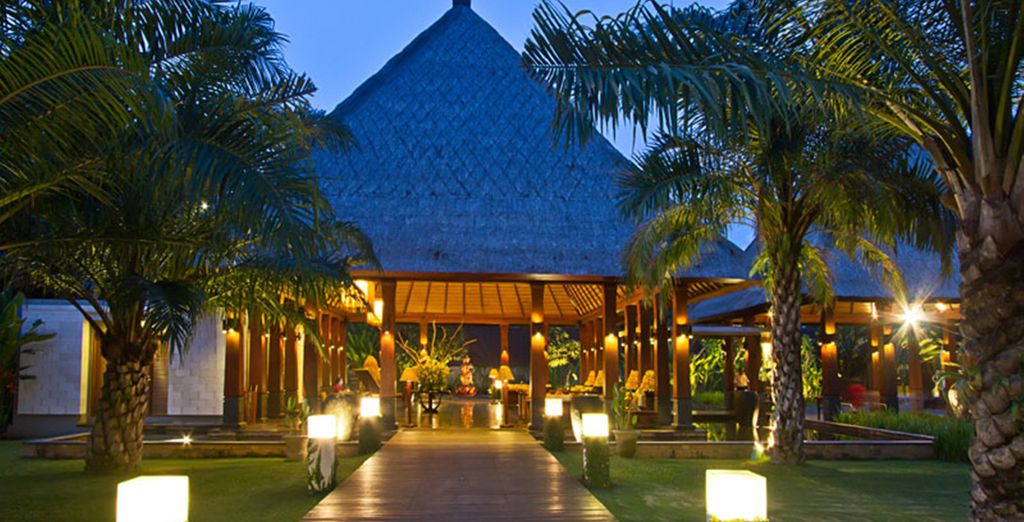 If you want to explore Bali, Voyage Privé has plenty to offer. With the Bali Tour and Island Exploration, you will get to tour around 3 of Indonesia's most stunning islands in Gili Trawangan, Lombok and, of course, Bali. Discover the bustling cultural heart of Bali, Ubud, and the stunning unspoilt beaches of Gili Trawangan.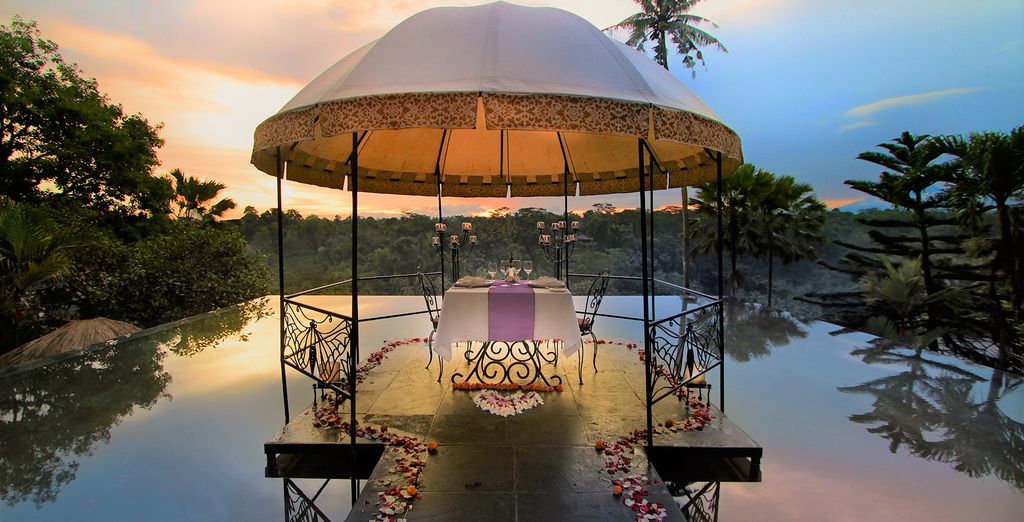 If relaxing by the pool and soaking up the Bali sunshine is more your speed, you might consider a stay at the Plataran Menjangan and Plataran Canggu Bali resorts. You can enjoy between 8 and 18 nights of luxury, split between the two, kicking off with a stay at the Kupa Kupa Barong, with a host of optional excursions available.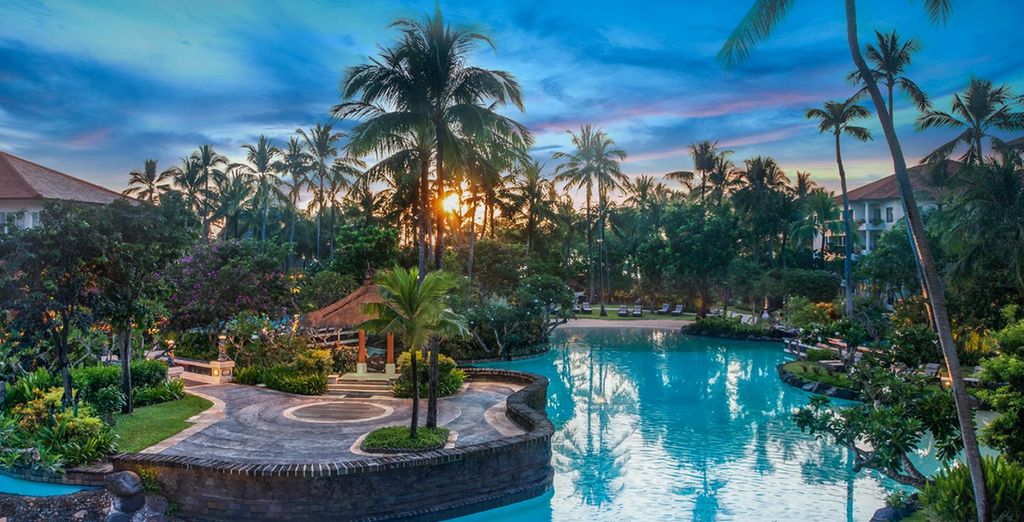 We understand that, as beautiful as Bali is, not everybody wants to rush around. That's why we provide stays in the Laguna; a 5-star resort and spa. You'll be able to enjoy amazing scenery from the side of a beautiful pool while taking advantage of a 24-hour butler service.
Practical advice for planning your trip to Bali
When to travel to Bali
While Bali is a stunning place all year-round, the best time to visit is between April and October during the island's dry season. Bali only experiences two seasons during the year: wet and dry - and it's hot all year, with the average temperature remaining consistently above 30°C.
Administrative formalities before going to Bali
British travellers to Bali do not need a visa as long as their stay is under 30 days. There are no mandatory vaccinations, however, it is always best to check before travelling. Full medical insurance is strongly advised.
How to get around in Bali
Many of our packages come with guides or transportation, removing the problem of how to get around the island. If you like to get out and see things for yourself, the main methods of transport for tourists in Bali are public road transport, such as Bemos (open-air minibuses) and buses, rented bikes and motorbikes.
What is the time difference?
Bali is 7 hours ahead of the UK, which means jetlag may be an issue for some travellers. Fortunately, your flight out should give you plenty of time to adjust.
What is the official language?
The official language of Bali is Indonesian, however, the native language is Balinese, spoken by over 3 million people on the island. English is widely spoken as an unofficial third language.
High-quality services at the best price for your package holidays in Bali
Voyage Privé works closely with high-end hotels to ensure that the highest quality facilities and services are provided to members. Whether you are staying in a hotel, resort, or taking a cruise, you can enjoy a hassle-free experience.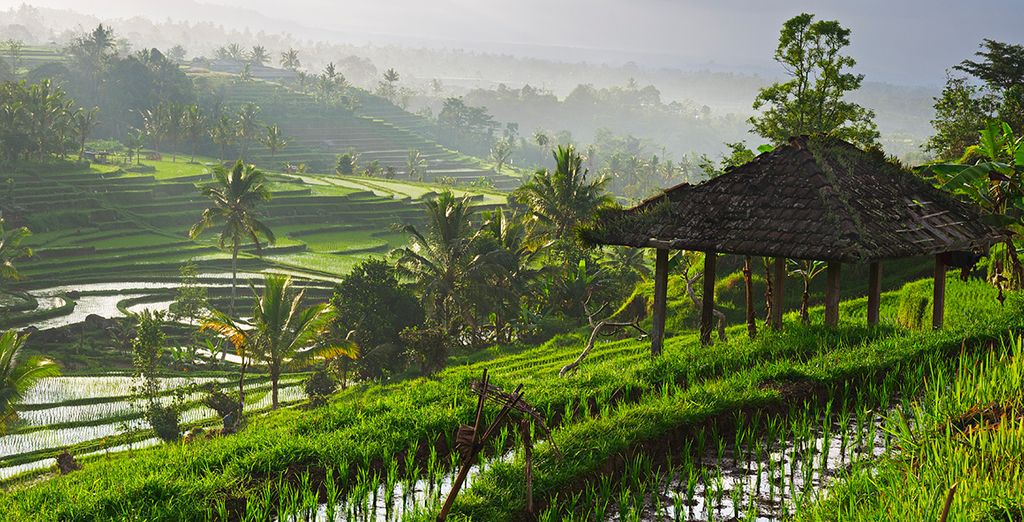 Voyage Privé's hot deals for Bali holiday packages
Bali is a little slice of paradise in Indonesia, full of friendly people and amazing sights. Enjoy an authentic slice of Southeast Asia, complete with stunning buildings, picturesque beaches and amazing weather.
Five places to see on your trip to Bali
1. Pura Tanah Lot
One of Bali's most iconic temples, Pura Tanah Lot enjoys a spectacular sea view from its perch on a rocky islet. The temple is a sacred place for the Balinese, so tourists are not permitted to enter, but you can walk over to the main temple (when the tide is low) and take in the magnificent architecture.
2. Mount Batur
Not many people can say they have climbed the face of an active volcano, but in Bali, you can! Mount Batur is only an hour's drive from Ubud, and the sunrises there are astounding.
3. Uluwatu Temple
Uluwatu Temple is another temple that overlooks the ocean, this time from a much loftier vantage point. Located on a clifftop, the area around Uluwatu Temple offers sunset views that are every bit as breathtaking as the sunrises of Mount Batur.
4. Ubud Monkey Forest
Just a short walk from Ubud, the Monkey Forest is a must-see on any traveller's itinerary. As the name suggests, this forest is full of monkeys: grey long-tailed macaques that are free to roam the land.
5. Tegallalang and Jatiluwih rice terraces in Bali
One of the most serene places you are likely to find are the rice terraces of Bali. They're a sight to behold. Not only are they beautiful, but they also offer a real slice of history, with the methods and systems used dating back to the 9th century.