We Love —
See Tokyo, Hakone, Kyoto and more on this incredible three or four-star journey throughout Japan!
You'll discover the contrast of culture and architecture on your adventure and it is simply breathtaking to behold!
Highlights include majestic Kyoto, an overnight stay in a Ryokan and an overnight stay in a traditional monastery.
Your Destinations —
One of the world's most cutting-edge capitals, Tokyo is a city of contrasts. Famous for its modernity, 
neon-lit landscape and towering skyscrapers
, it is also home to sprawling parkland, peaceful shrines and temples and lovingly tended gardens. 
Despite its love affair with manga pop culture, fashion, high-tech trends and conspicuous consumption, below the surface is a city that has its roots in ancient heritage. 
Shinto shrines and Buddhist temples stand close to skyscrapers
 as a reminder of a more contemplative time and at the heart of the hyperactive centre lies the serene Imperial Palace, the home of the ruling emperor that provides a tangible link to the city's historical past. 
Behind the shopping, entertainment and commercial Emporia can be found quaint wooden houses, private gardens with meticulously clipped bonsai trees and the Zen-like calm of the Hamarikyu Gardens. 
Discover the fascinating and exquisite culture of Japan where the ancient and modern worlds collide. 
 The city's reputation as a mega-expensive metropolis is ill-conceived and visitors can take advantage of inexpensive izakaya bars and neighbourhood cafes that serve delicious noodles and rice dishes. 
South of Mount Fuji and West of Tokyo
you will find a tranquil spot where the imposing slopes of Mount Fuji meet a glistening lake. A red torii, a traditional Japanese gate frames the entrance to this
heavenly spot where it is easy to slow down and forget the stresses of everyday life.
And at the heart of this majestic site is the snow-capped peak of Mount Fuji as it juts into the sky.
If you're looking for old Japan, Kyoto is a must:
 tranquil gardens, sublime temples and colourful shrines
 can be found in abundance.  While the rest of Japan has embraced modernity, Kyoto still keeps traditions alive.  Take a stroll through the Nishijin district and spy some of the older residents emerging from the machiya (traditional townhouses) to ladle water onto their porch.  
If you go by an old shōtengai (shopping street) you can 
admire the ancient speciality shops
: tofu sellers, fishmongers, pickle vendors and tea merchants. 
Our Offers —
9, 11 or 13-night Japan Tour at 3* hotels
OR
9, 11 or 13-night Japan Tour at 4* hotels
Your Itinerary In Brief —
9 Nights
Day 1: Arrival in Tokyo
Day 2: Tokyo
Day 3: Tokyo
Day 4: Tokyo – Hakone
Day 5: Hakone - Kyoto
Day 6: Kyoto
Day 7: Kyoto
Day 8: Kyoto – Monastery
Day 9: Monastery - Kyoto
Day 10: Kyoto - Osaka - UK

11 Nights
Day 1: Arrival in Tokyo
Day 2: Tokyo
Day 3: Tokyo
Day 4: Tokyo
Day 5: Tokyo – Hakone
Day 6: Hakone - Kyoto
Day 7: Kyoto
Day 8: Kyoto
Day 9: Kyoto 
Day 10: Kyoto – Monastery
Day 11: Monastery - Kyoto
Day 12: Kyoto - Osaka - UK

13 Nights
Day 1: Arrival in Tokyo
Day 2: Tokyo
Day 3: Tokyo
Day 4: Tokyo
Day 5: Tokyo 
Day 6: Tokyo – Hakone
Day 7: Hakone - Kyoto
Day 8: Kyoto
Day 9: Kyoto
Day 10: Kyoto 
Day 11: Kyoto
Day 12: Kyoto – Monastery
Day 13: Monastery - Kyoto
Day 14: Kyoto - Osaka - UK
Your Tour Itinerary —
Day 1: UK - Tokyo
Upon arrival into Tokyo,
 you will be met by a representative holding a sign, ready for your transfer to your hotel. The transfer will be via shared minibus that will drop you off in front of your hotel. Check in at the hotel upon arrival
 and then enjoy free time at leisure. 

Day 2-3, 4 or 5: Tokyo
After breakfast, spend time in Tokyo free at leisure.
Our Suggestions:
Start your trip by visiting the famous and peaceful Meiji Jingu Shrine, and walk through the Takeshita Dori, stopping by few incredible shops while strolling down this famous street. Then, take a walk along the Omotesandō avenue to admire the architecture, or go shopping in the Shibuya district to discover the crazy and fashionable Tokyo!

Enjoy the traditional districts of the city, such as Asakusa and Ueno where you will travel back in time while visiting the Sensō-ji temple and the Sumida park. Go for some sightseeing in Yanaka, also known as the "old Tokyo". Don't miss playing video games in Akihabara; go find the mangas (comic characters) of your childhood, and delve into the universe of Cosplay!
Day 4, 5 or 6: Tokyo - Hakone

Journey from Tokyo Shinjuku to Odawara by Odakyu Railways. After a changing at Odawara, reach Hakone and enjoy your Hakone Free Pass to travel by the Hakone Tozan buses, the Hakone Tozan ropeway, the sightseeing boats on Lake Ashinoko and the cablecar. When here spend some time exploring your surroundings at your own leisure. 
What will probably be the highlight of your trip is the opportunity to enter in the japanese culture with an overnight stay in a Ryokan. Experience one night in a Ryokan, an authentic japanese guest house, where you will relax and adopt a "zen attitude". Go for a long bath in a 
Onsen 
(hot spring, indoor or outdoor) to releive the stress after a long day of visiting. To finish, you will have a tasty and healthy japanese meal with delicious specialties.
Our Suggestions:Here, you finally meet the famous Fuji mountain, a true symbol of Japan. First go for a visit of the Hakone jinja shrine and its amazing red Torii, then cross the Ashi lake by boat and enjoy the view of the Fuji mountain, if you are lucky enough to get a clear sky…Go up by cable car to Owakudani, to see the impressive smokes going out of the mountain.Hakone is also the perfect place to have a bath in the hot springs. Japanese people believe that it is the best way to purify your body and your mind.


Day 5, 6 or 7: Hakone - Kyoto
Make your way to Kyoto by Odakyu Railways. This journey should take about 1 h 30.  Upon arrival, head to your hotel and enjoy free time at your own leisure. 
Days 6-7, 7-9 or 8-11: Kyoto
Enjoy the next few days exploring the top sights.

Kyoto combines the past with the present, and the present with the future. The former imperial capital is a superlative place, and its name remains linked to perfection. Millennium, artistic, spiritual and gourmet: visiting Kyoto is an opportunity to discover the cradle of the Japanese soul in all its aspects. The essential stopover of a stay in Japan.

Whilst in Kyoto, you will experience one of the famous Japanese traditions in English: the Tea Ceremony, a real ritual in Japan, is presented by a tea master who shows you how to prepare and enjoy Japanese green tea. Prepare your own and then enjoy it with Japanese sweets, an opportunity to learn a little more about the "way" of tea.

Our Suggestions: 
This charming city is sure to seduce you thanks to its well-kept traditions. This former imperial capital of Japan has kept its prestige and few cultural treasures that will make your trip incredible. Start with a zen walk in the bamboo field of Arashiyama, and visit the Tenryu-ji temple. Go on with plenty of sightseeing in the centre, especially in the Gion district where you can find the wonderful Geishas. You can stop by Nishiki market, famous for its impressive size, and the diverse type of food that you can find there. 

Do not leave Kyoto if you haven't seen the fabulous Fushimi Inari-taisha shinto shrine and its thousands of red toriis in the middle of the forest. You can go ahead with a tour in the south of Higashiyama to discover the Kiyomizu-dera temple, the Maruyama koen park, or the Chion-in temple. The Nanzen-ji temple also worth a visit. Be sure to also visit the UNESCO-listed Kinkaku-ji temple and the rock garden of Ryoan-ji.
Day 8, 10 or 12: Kyoto – Monastery
From Kyoto, take the train to a Japanese monastery for an authentic stay. 
Enjoy a timeless experience by immersing yourself in the atypical atmosphere of a Japanese monastery! Start by visiting the place and its surroundings, then enjoy a traditional vegetarian meal prepared by the monks. Experience the traditional daily life of the monks, relax in an onsen, meditate in front of the monastery gardens before sleeping peacefully on your futon - a traditional Japanese bed. Please note that monastery accommodation is traditional and authentic, that it is located in the heart of the temples and offers only shared bathrooms and toilets.


Day 9, 11 or 13: Monastery - Kyoto

Start your day by attending the first morning prayer to share a unique moment! You will then take the train back to Kyoto for time at your own leisure and overnight in the city.


Day 10, 12 or 14: Kyoto - Osaka - Depart
On your final day, you will travel by shared mini transfer from your hotel to the airport for your flight back to the UK.
Your Hotels —
Our members will stay at the following 3* or 4*category, you will stay at the below hotels (or similar) in a Standard Room with breakfast included. Our members will also enjoy 1 night in Ryokan with half-board dining (excluded drinks) and 1 night in a monastery with half-board dining (excluded drinks) based on futon bedding and accommodation with shared toilets and bathroom.

All other meals are at your expense. Breakfasts not included in your package can be added at the reception desk when you arrive at the hotel.

3* Category Hotels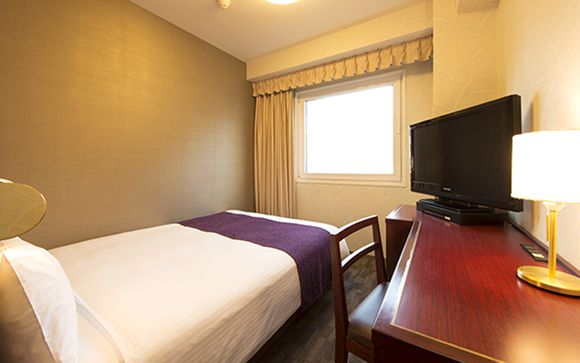 Tokyo:
 Villa Fontaine Jimbo-Cho 
Hakone: 
Ichinoyu Honkan
Monastery:
 Gyokuzou Inn on Mont Shigi or Fugen Inn on Mont Koya 
Kyoto:
 Hotel Excellence Enmachi Ekimae
Sleeps up to


2 Adults
4* Category Hotels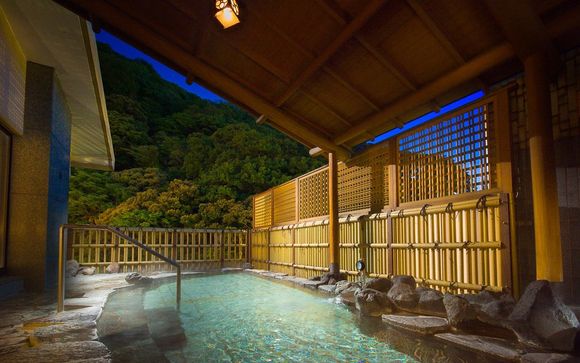 Tokyo: 
Mitsui Garden Kyobashi
Hakone: 
Hakone Pax Yoshino
Monastery:
 Gyokuzou Inn on Mont Shigi or Fugen Inn on Mont Koya 
Kyoto:
 Miyako Hotel Kyoto Hachijo
Sleeps up to


2 Adults
Please note: If any of these hotels are not available, hotels of a similar standard will be found. For technical reasons, hotels might be changed by similar lodging and steps might be reversed. In Japan, the rooms are usually narrow and the beds are pretty small. Check-in is during the afternoon, around 3-4 PM. The accommodation included in this package is not adapted to people with reduced mobility. For more information, please contact customer service.
Your Optional Excursions —
Unlimited Pocket Wifi Supplement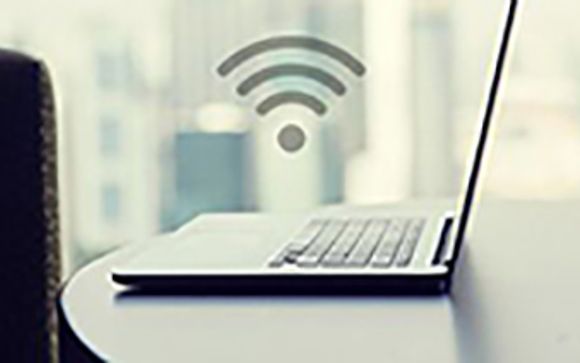 Travel with confidence with the unlimited Pocket Wifi option that will follow you everywhere during the trip. Renting Pocket WiFi in Japan is ideal if you're looking for fast and unlimited internet access for the entire duration of your trip. Lightweight and with a long battery life, its nationwide coverage guarantees internet access wherever you are, on any kind of device (iPhone, Android smartphone, laptop).
Tokyo - Guided tour (half day – in English)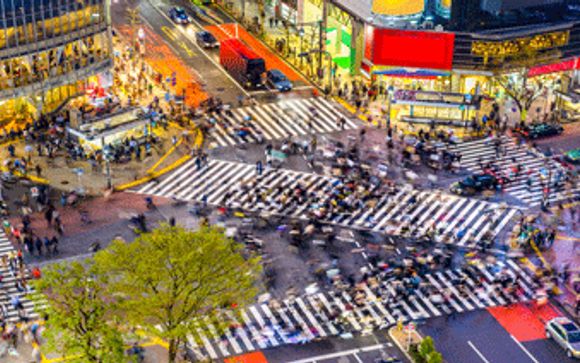 This tour of Tokyo by bus allows you discover the must-see's of the city. Enjoy a guided day with one of the locals! Example of visits: Tokyo Tower, Imperial Palace Square, Asakusa Kannon Temple and Nakamise Street. This tour will end at Tokyo station. Meals, transportation and site entrance charges for you and the guide are not included in the price. All our guides are bilingual English speakers.
Visit to Nara (half day)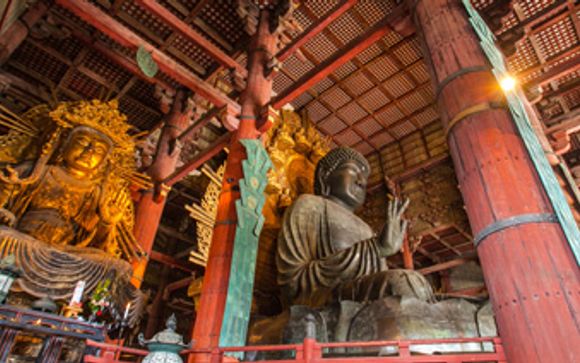 Departure by train from Kyoto to Nara by your own means. Join your guide to discover the most famous temples in the region, starting with Kofukuji. Then visit the splendid temple of Todaiji and his big buddha, then finish with a walk in the deer park or with a little shopping.
Maiko Dinner Show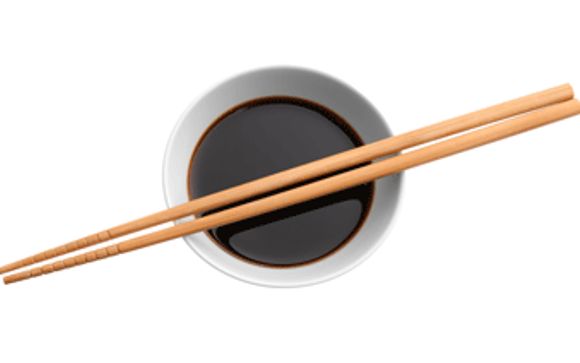 Immerse yourself in Japan's unique culture when you opt to enhance your trip with this optional excursion.  Watch the famously elegant Maiko dances then take some photos with the elaborately styled dancers, take part in traditional games and treat yourself to a delicious traditional meal...
Kyoto by bike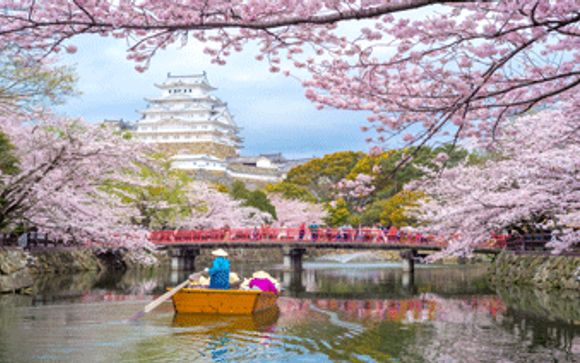 Discover the cultural capital of Japan via bike. Start with an idyllic trip along the Kamo River & head towards the impressive Nanzenji Temple, one of the most important Zen temples in the country. You then continue on the Promenade of the Philosopher lined with cherry trees. Finally, you return to the station of Kyoto along a beautiful canal with ancient tea houses.
Nikko Tour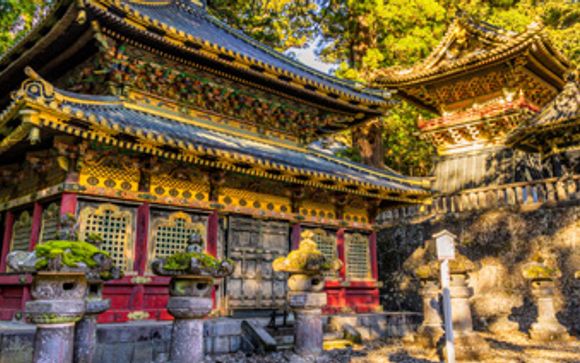 This excursion from Tokyo allows you discover the essentials of Nikko including Toshogu Shrine, the magnificent Kegon Falls and Lake Chuzenji.
Tokyo Sushi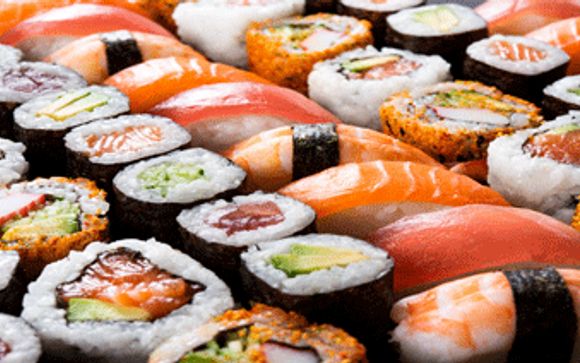 Learn how to make your favourite sushi during this immersive cooking class accompanied by an English-speaking guide.
Your Journey —
Flights: The flights included are with either a scheduled or no-frills airline and are subject to live availability and prices can change. You can choose your preferred departure times during the booking process. Please select your flight options carefully as departure and arrival airports may differ.

Transfers: Return shared transfers from the airport to the hotel are included. 

Train: The Hakone Free Pass and train journeys from Tokyo - Hakone - Kyoto and Kyoto - Monastery - Kyoto are included in this offer. 
Luggage: Your luggage will be picked up from your hotel in Tokyo and sent to your hotel in Kyoto directly so you don't have to carry it during your one-night trip in Hakone. Make sure to have a small bag to carry the essential while you are in Hakone.