We Love —
Jet off to sensational Iceland for a stay at the modern Centerhotel Arnarhvoll 4*, and explore all that this stunning island has to offer.
From hunting down the Northern Lights, to enjoying the highlights of the Golden Circle and experiencing a once-in-a-lifetime whale watching trip, this holiday offers it all.
During their stay, our members will be accommodated in their choice of a Standard Double Room or Deluxe Room with a delicious daily breakfast!
Centerhotel Arnarhvoll 4* —
Just for you:
Free early check-in (subject to availability)
Free late check-out until 2pm
Enjoy a stylish stay in Iceland's capital at the Centerhotels Arnarhvoll 4*, a contemporary hotel that's nestled just a short walk away from Reykjavik's primary shopping street, Laugavegur. Here, you can soak up city views from the top-floor restaurant and bar, or just unwind in your cosy and modern room.
Your hotel is also equipped with a wellness area - the perfect place to relax and unwind after a long day exploring! Other facilities include Northern Lights wake-up calls, a 24-hour reception, and complimentary WiFi.
Geographic location —
Ingolfsstraeti, 1 Reykjavik, Iceland
Distance from Reykjavik Airport to Centerhotel Arnarhvoll 4*: 50 km / 48 minutes.
Your Room —
This offer is based on a Standard Double Room or a Deluxe Room.
Get a little bit more space for yourself to unwind in. The simple grey tones create a calming atmosphere while also giving way to fun, energetic bursts of neon green and deep wine reds.
Maximum room capacity


2 Adults
or

1 Adult
+
1 Child
Stay in a comfy Deluxe Room, a modern dwelling with all the amenities you'll need for your stay. Complete with a minibar, a telephone, safe, hairdryer, and a TV, you're guaranteed a relaxing break.
Maximum room capacity



3 Adults
or


2 Adults
+
1 Child
Your Dining Choices
This offer is based on a Bed and Breakfast stay.
Enjoy a range of delicious dishes at the SKÝ Restaurant & Bar, a contemporary establishment on the top-floor of the Centerhotels Arnarhvoll 4*. Here, you can sample seafood and international favourites alongside handcrafted cocktails, all while enjoying stunning views over Reykjavik and Faxaflói Bay.
Your Time
Just for you:
Complimentary access to the spa Included Northern Lights wake-up service
One included Golden Circle and Fridheimar excursion per person per stay
One included Northern Lights tour per person per stay
At the end of a long day exploring, where could be better to unwind than in the wellness area at the Centerhotels Arnarhvoll 4*? Soak in the hot tub or relax in the sauna - you can even choose to pamper yourself with a massage.
Your Included Excursions —
The Golden Circle & Friðheimar Tour (Full Day)
This best-selling tour of Iceland's most famous landmarks includes a visit to Friðheimar greenhouse. The classic Golden Circle with a sustainable twist!
After Fridheimar, you stop at Geysir geothermal area. The Stokkur geyser shoots a column of water up to 30 meters (98 ft.) into the air every 4-8 minutes in a thrilling display of nature's forces. The visit continues with Gullfoss waterfall, created by the Hvítá river. You will also visit the historical and geological wonder that is Thingvellir National Park. Here, the American and Eurasian tectonic plates are pulling apart at a rate of a few centimetres per year. Thingvellir is a UNESCO World Heritage Site.
Tour Highlights
Geysir Geothermal Area
Gullfoss Waterfall
Thingvellir National Park
Fridheimar Greenhouse

Includes:
8-hour full day tour
Hotel pick-up and drop-off
Local Guide
Free Wifi on the bus
Admission to Friðheimar Greenhouse
 
Does not include:
Lunch or refreshments
Northern Lights Tour (3.5 hours)
See the glory of the northern lights in Iceland for an unforgettable experience! This tour takes you to see a spectacular phenomenon which can be seen from late August to mid-April. The Northern Lights, also known as the Aurora Borealis, are caused by the interaction of particles from the sun with the upper atmosphere near the Magnetic Pole.  
Tour Highlights
Maximize your chances of seeing the northern lights on this evening tour
Your guide takes you to the best places to spot the elusive phenomenon
If you don't see any lights, you can join a later tour free of charge
Seasonal tour available from September to mid-April
Includes:
Transport
Free Wi-Fi on the bus
Local Guide
 
Does not include:
Refreshments

The tour is scheduled daily, however, it may be cancelled if the weather forecast and the aurora forecast is not promising enough. Indicated return times can vary. 
Your Optional Excursions —
FlyOver Iceland Experience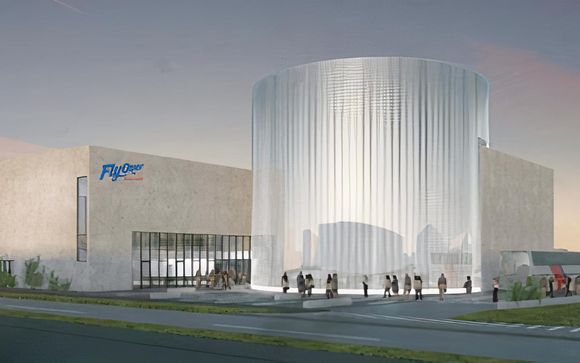 The thrilling and all-season attraction of FlyOver Iceland is in the exciting Grandi Harbor District and takes you on a breathtaking journey across Iceland. Soar over land, sea and ice, moving with the arctic winds as you embark on this immersive flight experience!
Sky Lagoon Pass - from 12 years only (2.5 hours)
Immerse yourself in warmth at the oceanside geothermal lagoon. The dramatic North Atlantic Ocean stretches out before you. Above, glowing sunsets and stormy skies dazzle, and sometimes the dancing Northern Lights put on a stunning all-natural show. Sky Lagoon is about that Icelandic feeling of warmth and wonder. Join for rejuvenation and inspiration at the edge of the world.
Minimum age: 12 years old
Volcano Hike with Guidance – from 10 years only (7 hours)
This first eruption in the Reykjanes Peninsula in about 800 years provides a unique opportunity to study the geologic mysteries of the region and is open for all to enjoy! 
After being shaken by months of increasingly disruptive earthquakes, including thousands in the past weeks, Iceland's Reykjanes Peninsula is finally experiencing the volcanic eruption that many geologists suspected was on its way.
Reykjavik Excursions offers a guided tour to the volcanic eruption in Geldingadalur, known as Fagradalsfjall Volcano. The driver and guide will take the group to the start of the hiking route towards the volcano in Geldingadalur. The hike will take approximately 1.5 hours each way.
Don´t miss out on this once in a lifetime experience and witness the raw power of lava pouring out of the surface of the earth.
Whale Watching (3 hours)
On a Whale Watching tour from Reykjavik with Special Tours Wildlife Adventures you will be able to experience some of Iceland's rich and thriving bird life, as well as visit a large variety of sea-life, including minke whales, humpback whales, harbour porpoises and white-beaked dolphins among other whale species. 

Available on Tuesdays/Fridays/Saturdays
What's included
Guided boat tour
Free ticket to try again in case of no sightings!
Educational & Interactive focus
Warm float-able overalls provided for your comfort & safety – overalls also available in children's sizes!
Wi-Fi, Café and Souvenirs on board
WC on board
Discounted price to the Whales of Iceland Exhibition – available to add as an extra, during check in or in our reception after the tour.
Please note that the starting point for this tour is the Special Tours Ticket Office, located at Geirsgata 11, 101 Reykjavík.
You will be asked to show a valid form of ID upon arrival for check-in.
JJökulsárlón Glacial Lagoon & Diamond Beach (14.5 hours)
With its enormous and ancient icebergs breaking off from Vatnajökull glacier, this natural wonder of Iceland is a sight you absolutely cannot miss. 
The lagoon produces a feeling of incredible tranquillity as the 1000-1500 year old ice silently drifts into the lake and slowly melts away. The lagoon covers 18 square kilometres (7 square miles) and reaches more than 248 metres (814 ft) at its deepest point. You may recognize the lagoon from scenes in Batman Begins, Tomb Raider and two James Bond movies. 
Stop at the gorgeous Seljalandsfoss and Skógafoss waterfalls. Seljalandsfoss is part of the Seljandsá river, which has its origins in Eyjafjallajökull glacier. What makes Seljalandsfoss so famous and interesting is that you can walk behind it. It is recommended that you bring either a raincoat or a waterproof coat along if you want to walk behind it. Skógafoss, another famous Icelandic waterfall, is the starting point of the Fimmvörðuháls walk over to Þórsmörk. The waterfall was also used in the films Thor: The Dark World and The Secret Life of Walter Mitty.
You will also stop at Vík í Mýrdal for dinner and there you can walk to the black sand beach and see the Reynisdrangar rock formations. 
Stops during the tour:
Lava Centre
Skógafoss
Glacier lagoon - with opportunity of a boat tour among the icebergs 
Diamond beach
Vík í Mýrdal for dinner
Seljalandsfoss
Plus additional comfort stops
What you will see along the way
(weather permitting):
Volcanoes:

Hekla, Eyjafjallajökull, Westman Islands, Katla and Öræfajökull. 

Glaciers:

Langjökull, Mýrdalsjökull, Vatnajökull and several glacier snouts. 

Waterfalls:

Skógafoss, Seljalandsfoss, Systrafoss, Foss á Síðu and several others. 

Sandy plains:

Skógasandur, Sólheimasandur, Mýrdalssandur, Skeiðarársandur and Breiðamerkursandur.

Coastlines:

In Vik, at jökulsá - the diamond beach and view towards south coast in several places. 
The Lava Tunnel Tour (3 hours)
On this adventure, visit the lava tunnel Raufarhólshellir located only 30 minutes from Reykjavík. Witness the inner workings of a volcanic eruption while walking in the path of a lava that flowed thousands of years ago.
The lava tunnel is one of the biggest in Iceland and gets up to 30 metres wide and 10 metres high. The lava tube ceiling has caved in near the entrance, which creates beautiful columns of light. The fantastic range of colours of the tunnel wall is caused by the different mineral types of the rock. 
This is a tour for the senses. Experience a new world, hear the talk of the cave and sense the forces of nature like you have never done before. Learn new things and step out of your comfort zone. Scenes from the Hollywood movie Noah, with Anthony Hopkins, were shot in this lava cave.  
You walk around 350 metres into the lava tunnel and the temperature in the cave is around 4 degrees although it can be warmer outside and usually water leaks from the ceiling when it rains and snows so we recommend raincoats.  
Tour highlights:
See the inner workings of a volcanic eruption
Walk in the path of lava that flowed thousands of years ago
Step into scenes from a Hollywood film
Your Journey to Centerhotel Arnarhvoll 4* —
You may choose from Economy, Premium or Business class flights on sectors that they operate, at the next stage of the booking process.
The flights included are with either a scheduled or no-frills airline and are subject to live availability and prices can change. You can choose your preferred departure times during the booking process. Please select your flight options carefully as departure and arrival airports may differ.
It may be possible to add return airport transfers at the next stage of the booking process for an additional fee (flight inclusive offers only - subject to availability).
For inbound transfer arrangements, please confirm with your transfer provider when you arrive. Alternatively, please check with the reception of your accommodation. If you still require assistance, please call the transfer provider directly. 
Reykjavik —
As the northernmost capital in the world, Reykjavik enjoys a unique atmosphere few other capitals can match. Overlooked to the north by the volcanic range Esja, this picturesque city is the perfect place for a laid-back break or one filled with action!
Laugavegur is the beating heart of the city, a street brimming with bars, restaurants, and boutique shops - stop by one of the cosy cafes to try Icelandic favourites such as rye bread with toppings like herring or trout. If you're looking to soak up some culture, visit the Reykjavik Art Museum to see modern art by Icelandic artists, or the National Museum of Iceland to dive into the city's Viking roots.
Of course, Reykjavik is also the ideal starting point to discover the wild landscapes of this stunning island - join a tour of the popular Golden Circle, a 230 km route taking in Þingvellir National Park, the Geysir geothermal area and the breathtaking Gullfoss waterfall.