We Love —
Embark on a Brazillian adventure as you take a tour through three fantastically varied locations and tick some sites off your bucket list!
Journey to Iguazu to see both sides of the iconic falls, experience the party atmosphere in Rio de Janeiro and delight in the historical, colourful architecture of Salvador.
Our members will stay in three lovely hotels throughout and enjoy walking tours and guides to help them discover Brazil's secrets.
New
Voyage Privé
—
Carefully selected by our experts especially for you
Your Destinations —
A fantastic private tour of Brazil's highlights is one click away...from the 
Iguazu
 Falls 
to the capitals of Brazil: Salvador de Bahia and Rio, 
this will be a truly unforgettable journey that allow you to fully experience the Samba Country. Discover energetic Rio, spectacular Iguazu Falls, colourful Salvador and all the idyllic beaches and cities along route!
Head to beautiful Iguazu! Here you will be greeted by Iguazu Falls, 
a breathtaking group of over 200 waterfalls
 that make up the largest waterfall system in the world! 
This 
UNESCO World Heritage Site sits on the border between Argentina, Brazil and Paraguay 
on the Iguazu River and is a truly magnificent sight to see. Feast your eyes on this expansive natural wonder where you will be entranced by the sheer power and volume of these glorious cascades. 
Explore the rainforest
 and various plantlife that inhabit the National Park as you take in this incredible offering of nature.
Salvador, historically known as the
'City of the Holy Saviour of the Bay of all Saints'
, is a city throbbing with a palpable atmosphere, with 
regular festivals and a vibrant music scene
 feeding the city's energy. Considered one of the birthplaces of Brazilian culture, 17th and 18th century architecture adorns the streets and historical art movements leave their mark.
Away from the hustle and bustle, discover the
 Old Town, a UNESCO World Heritage Site
 where European, African and Amerindian cultures seamlessly blend together. This is where you'll find the 
brightly coloured houses of Pelourinho
, where you can walk the cobbled streets and discover its tumultuous past of African slavery.
One of the world's most recognizable cities, this metropolis is a mix of quaint 
colonial architecture, booming businesses
, and bikini-clad bodies honing an ever deepening tan on Copacabana beach. 
The home of Samba and the Caipirinha cocktail,
 Rio de Janeiro has an unmistakable party atmosphere all year round,
 which you can't help but be infected by! 
One of the Seven Wonders of the World is the magnificent Christ the Redeemer,
 a beautiful sculpture in the top of 
Corcovado Hill 
that is one of Rio's most famous postcards. 
A truly picturesque neighbourhood of Rio de Janeiro with its preserved architecture, 
Santa Teresa hides old mansions, handcraft stores, bars, restaurants and shops
 along its old and charming cobblestone paved lanes. Santa Teresa isa bustling part of Rio, known as a meeting point for artists writers, craftsmen and intellectuals.
Our Offer —
7 Nights
2 nights in Iguazu
3 nights in Salvador de Bahia
2 nights in Rio de Janeiro

Your Itinerary In Brief —
Day 1: Flight to Brazil
Day 2: Arrival - Iquazu
Day 3: Iquazu
Day 4: Foz do Iguazu - Rio de Janeiro
Day 5: Rio de Janeiro
Day 6: Rio de Janeiro
Day 7: Rio de Janeiro - Salvador
Day 8: Salvador
Day 9: Salvador - Departure
Your Itinerary —
Day 1: Board your flight to Brazil and travel to Iquazu.Day 2: Arrival at Iquzau (Breakfast, Lunch)
Upon arrival, you will be greeted by your guide and transferred to the hotel. Lunch is served in a restaurant situated in the National Park. Next you will embark on a guided visit by private bus to the Brazilian side of the falls. Here you will enjoy a walking tour over the catwalks to admire the view of the falls and allow you to experience some breathtaking and truly unique views. The Brazilian side is blessed with the best panoramic view of the falls!
Dinner is not included though our guests have the option to add on dinner at the hotel for 25 USD per person. 
Overnight at the hotel Mabu Interludium Iguassu 4* or similar.
Day 3: Iguazu (Breakfast, Lunch)

Enjoy breakfast at the hotel before heading out to visit the Iguaçú Falls, this time on the Argentinean side. On the Argentinean side, different circuits guarantee close-up contact with the water and rock formation. The main fall, Devil's Throat, is impressive and generates surprise reactions and unexpected showers. You will enjoy lunch in a restaurant in the park before spending the afternoon at your leisure. This your opportunity to enjoy other views of the falls or venture out to explore more of this magnificent National Park. Dinner is not included today.
Overnight at the hotel Mabu Interludium Iguassu 4* or similar.


Day 4: Foz do Iguazu - Rio de Janeiro (Breakfast, Dinner)

Enjoy breakfast at the hotel before transferring to the airport. Board your flight to Rio de Janeiro (not included). Once you arrive at the airport you will take a transfer to the hotel. Lunch is not included today. Once you have checked in at hotel you will have a free afternoon to spend exploring the city, grabbing some lunch and getting to know the area. Or you may choose to relax back at the hotel before you head back to have dinner in a local restaurant. 
Overnight at the hotel Mirador Rio Copacabana Hotel 4* or similar.
Day 5: Rio de Janeiro (Breakfast, Lunch)

Wake up to your first full day in Rio and enjoy breakfast at the hotel. Today you will visit the world famous mountain of Corcovado. From any place of the city, visitors can see the most beautiful postcard of Rio de Janeiro: Christ the Redeemer statue standing tall on the mountain of Corcovado. Located at 710 metres above sea level and inaugurated in 1931 this magnificent statue is one to tick off the bucket list. You will then head for lunch at the À Mineira Restaurant, with Brazilian specialities of the Minas Gerais state.
Embark on a city tour of Colonial Rio where you will visit the narrow streets and old historical buildings of downtown Rio, Candelaria, Praça XV, the "Travessa do Mercado", the Metropolitan Cathedral and the Sambódromo. The visit will continue to the exterior of Stadium Mario Filho, the largest stadium in the world, globally known as Maracanã. The stadium was built in 1950, to shelter the World Cup that took place in Brazil. Depart to visit Santa Tereza on micribus (narrow street). Santa Teresa is a district located on a hill in the middle of Rio. The major symbol of Santa Teresa is its "Yellow Tranway" that crosses the whole neighbourhood. Santa Teresa is admired for its various colonial buildings and churches, its paralleled streets and its famous ateliers. Dinner is not included and free for you to enjoy at your leisure.
Overnight at the hotel Mirador Rio Copacabana Hotel 4* or similar.
Day 6: Rio de Janeiro
After breakfast at the hotel you will prepare to embark on a Sugar Loaf's visit. Take a cable car ride which will lead you to the top of Sugar Loaf with an amazing view of Guanabara Bay. Admiring Rio from the top, Rio de Janeiro is with no doubt one of the most beautiful cities in the world. Then you will head off on a walk to a local market where fresh products are right at your fingertips including fish, vegetables and exotic fruits. You can even enjoy tasting specialties served in the street: Pastel with dried meat, sugar cane juice, Tapioca cake, fried manioc puree stuffed with meat, fruta do conde or other fruits according to the season. Why not choose a Brazillian delicacy for your lunch?
In the afternoon you will visit Rio's Botanic Garden which is always well worth a visit. Covering 137 ha, the gardens were founded in 1808 by the king, Dom João VI, as a garden for acclimatizing plants on land in the Real Fazenda. 140 species of birds have been recorded here; flycatchers are very prominent as well as tanagers and over 20 different kinds of hummingbirds. This place is a haven of peace within a busy city. Dinner is not included.
Overnight at the hotel Mirador Rio Copacabana Hotel 4* or similar.
Day 7: Rio de Janeiro - Salvador de Bahia
Following breakfast at the hotel you will have the morning to enjoy at your leisure. Explore this iconic city and make sure you head somewhere great for lunch before you are transferred to the airport. Board your flight to Salvador (not included). Arrive into Salvador and transfer to the hotel. Enjoy a dinner at the hotel and a relaxing evening. 

Overnight at the hotel Grande Hotel da Barra 3* or similar. 


Day 8: Salvador
After breakfast at the hotel head out for your day of leisure! You are free to explore the beautiful pastel coloured architecture and fantastic sandy beaches. 
Optional:
 Schooner in the bay of all saints with lunch on an island (Regular service). Beautiful, punctuated with thirty islands and ten islets, the famous bay is the largest of all the Brazilian coastline. This walk will make you discover these enchanting islands composed of small colorful hamlets and white sand beaches. Lunch in a restaurant on the island of Itaparica before returning to Salvador in the afternoon.
Dinner is not included in this day.
Overnight at the hotel Grande Hotel da Barra 3* or similar. 
Day 9: Salvador de Bahia
Breakfast is served  at the hotel before you head off on a tour of the city. The panoramic tour will take you to the "low city" or business district located on a narrow strip of land between the bay and the hills. You will visit the harbor, the mercado modelo where you can enjoy local crafts and the Bonfim Church, a popular place of devotion. Lunch will be at Uaua restaurant. Here you will taste the famous moqueca, a typical speciality of the Bahia State, prepared with fish, coconut milk and palm oil.
Then you will head out to visit the upper city. The upper town is the original core and is home to the old districts, the main monuments, the business centre and the administrative and cultural functions. In the lower town, located on the coastal area, are mainly the port and commercial activities. Ensure you take a look at the Church and Convent of São Francisco which are both important historical buildings in Salvador. Located in Pelourinho, the historical centre, the build was constructed between the XVII and XVIII centuries and it is considered one of the most unique and rich expressions of the Brazilian Baroque. This is especially clear in the Church with a majestic interior decoration, considered one of the most beautiful churches in Brazil.
From here you will be transferred to the airport for your flight back to the UK. 
Your Tour Hotels —
Our members will stay at the following Standard category hotels in a Standard Room with meals included as per itinerary.
Standard Category Hotels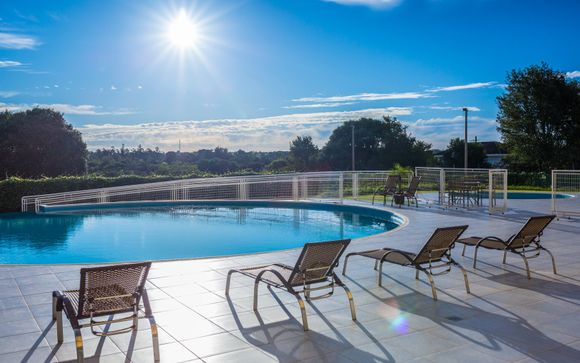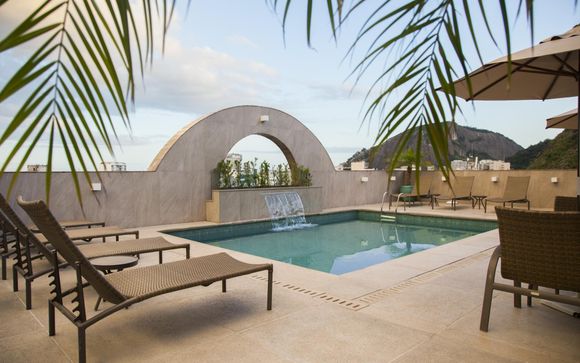 Iguazu: 
Mabu Interludium Iguassu 4* (or similar)

Located 7 km from downtown Foz do Iguacu, Mabu Interludium offers comfortable rooms with air conditioning, minibar (extra charge), cable TV, private bathroom and free Wi-Fi.
Rio de Janeiro:
Mirador Rio Copacabana Hotel 4* (or similar)

The Hotel Mirador Copacabana has 136 rooms, equipped with 32-inch flat screen TV, air conditioning, safe, fridge bar. In your free time, enjoy the rooftop pool, sauna, lobby bar and gym. The beach is only a 10 minute walk away.
Salvador: 
Grande Hotel da Barra 3* (or similar)

Strategically located in one of Salvador's most traditional neighborhoods, this hotel has 179 rooms equipped with all modern comforts. The hotel also has a bar, restaurant and swimming pool for guests to enjoy in their free time. 

Sleeps up to


2 Adults
or

1 Adult
+
1 Child
Your Optional Excursions —
Gulet Cruise in the Bay of All Saints in Salvador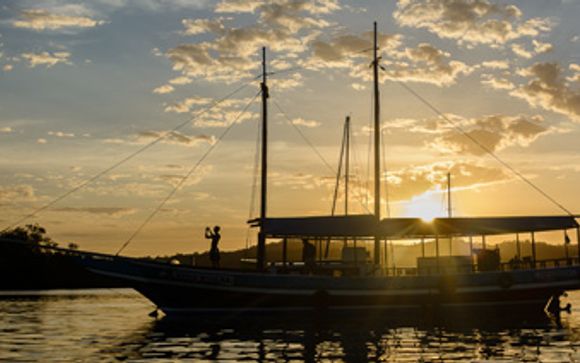 The Bay of All Saints in the state of Bahia has an area of ​​11,000 km2 and comprises 56 islands, the largest of which is Itaparica and the smallest, Ilha dos frades. I
t owes its name to its discovery on November 1, 1501, by Amerigo Vespuci and is one of the largest bays in the world. You will embark on a gulet cruise to explore this beautiful bay learn more about its history.
Rio Scenarium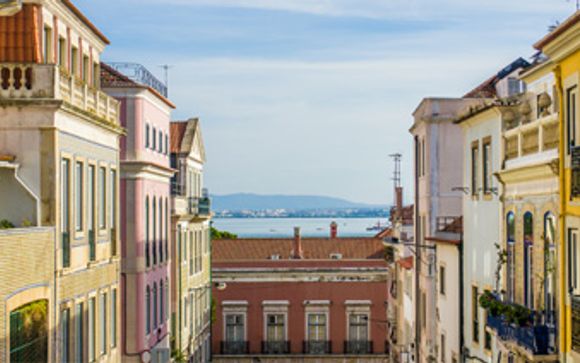 Find your guide at your hotel and join a churrascaria, a typical Brazilian restaurant, then get ready for the impressive parade of meat in the form of crackling skewers made by competent servers. This type of traditional Brazilian service allows you to enjoy dishes at will until you ask to stop by turning your table card on the red side. You will then explore the bohemian neighborhood of Lapa and be driven to Rio Scenarium, where you can enjoy a typical show of Brazilian popular music with the best Brazilian singer. At the end of the evening, you will be escorted back to your hotel.
Your Journey —
Flights: You may choose from Economy, Premium or Business class flights on sectors that they operate, at the next stage of the booking process.

The flights included are with either a scheduled or no-frills airline and are subject to live availability and prices can change. You can choose your preferred departure times during the booking process. Please select your flight options carefully as departure and arrival airports may differ.

Transfers: All transfers and domestic flights are included. 

For inbound transfer arrangements please confirm with your transfer provider when you arrive. Alternatively, please check with the reception of your accommodation. If you still require assistance, please call the transfer provider directly.