Best Places to Ski in March
Going skiing is a fantastic way to stretch yourself and get out of your comfort zone while on holiday, and most ski resorts are open between November and April, so there should be plenty of ski runs available for your March holiday, with well packed pistes that you can fly down easily. Most resorts have nursery slopes so you can take some lessons or dust off nearly forgotten skiing skills before you hit the main slopes for some real speed!
The best places to ski in March
Canada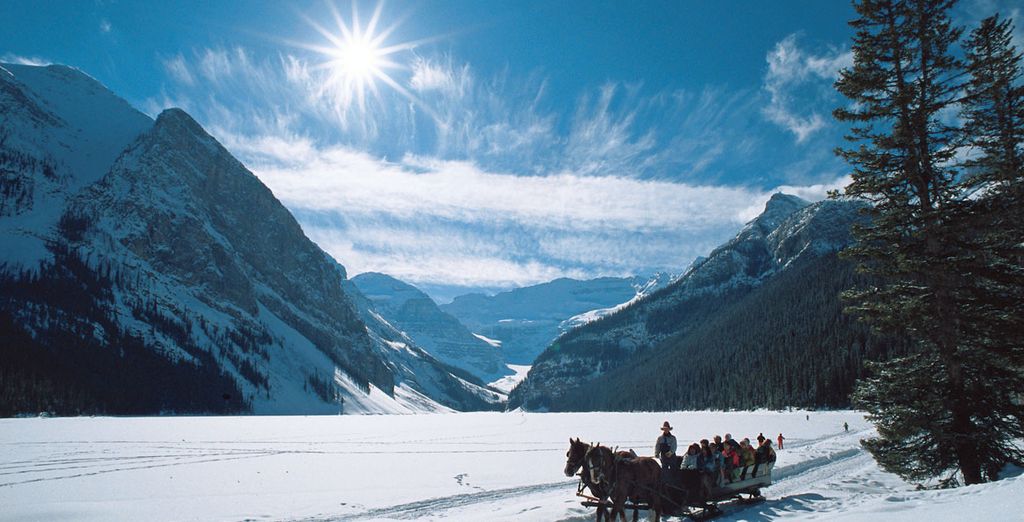 The Canadian ski resorts of Banff and Whistler are snuggled within the Canadian Rockies and because of their proximity to this fabulous and immense mountain range they are guaranteed to have good falls of snow throughout the skiing season and beyond. Jagged, snowy mountains, lush green pine forests, a crystal clear ice cold (sometimes frozen) lakes will take your breath away as you get to grips with your skiing holiday in March. Canada can experience extremes of temperature with minus twenty not uncommon, but the people are welcoming and friendly, and the ski resorts designed to meet your every need.
Discover all our offers to go skiing in Canada.
Andorra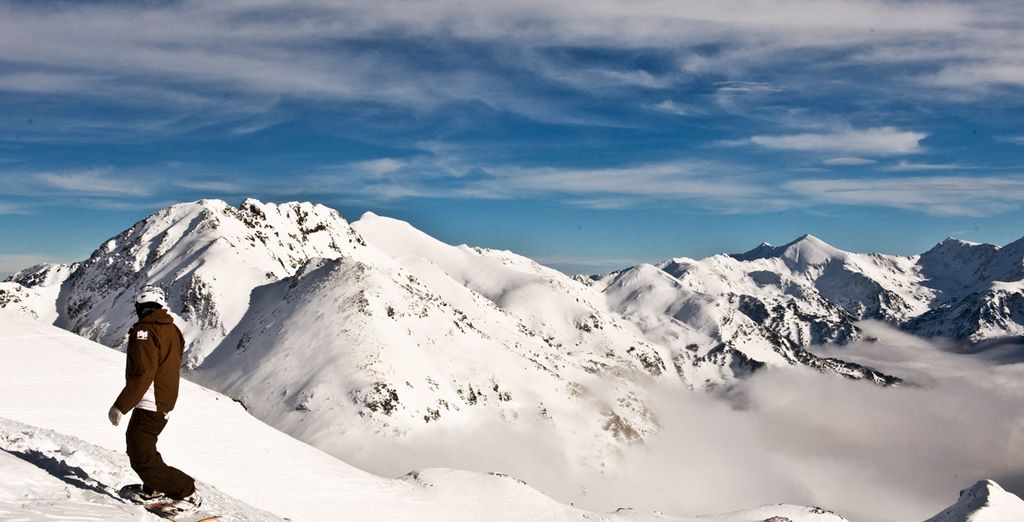 A tiny country squeezed between Spain and France, Andorra has some truly wonderful ski resorts within its borders thanks to its elevated position on the flanks of the mighty Alps, and this means plenty of snow for those hunting a latish season ski holiday. Andorra is known as a tax haven – their sales tax is just two percent! – and you will be able to find plenty of souvenirs as you explore this unique principality, whether you are on skis or on legs!
France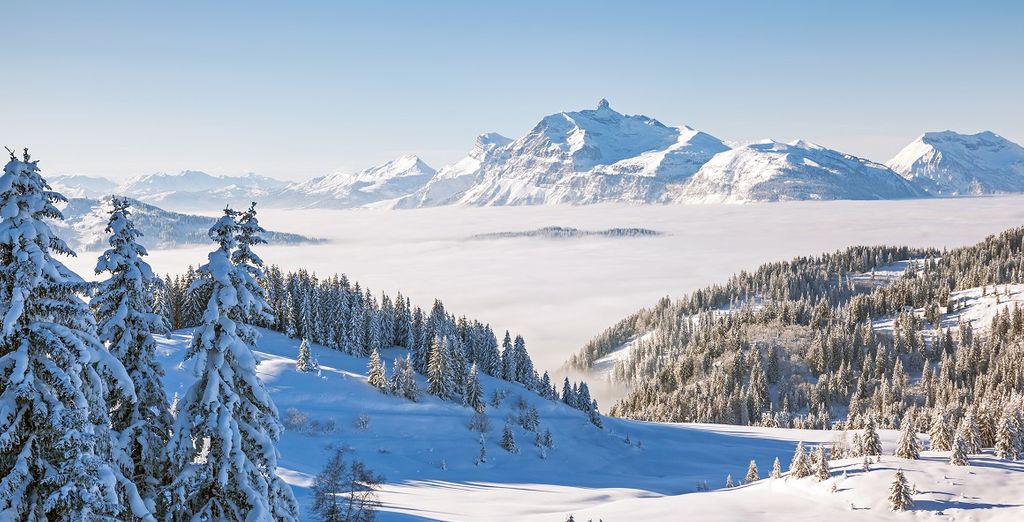 France is very much the grand old dame of ski resorts, having been in the biz for over a century and accustomed to having royals, aristocrats and A-list celebrities as guests. Some of the most opulent ski resorts and best places to ski in March can be found close to the French Alps, and some of the best skiing with it. Peak skiing times in France are either during the school holidays – around Christmas time – or half term about halfway through February. Travelling in March will mean that the snow runs are well established, and that there will not be too many people around, freeing up time and space for you to work on your ski skills. Who could ask for more?
Italy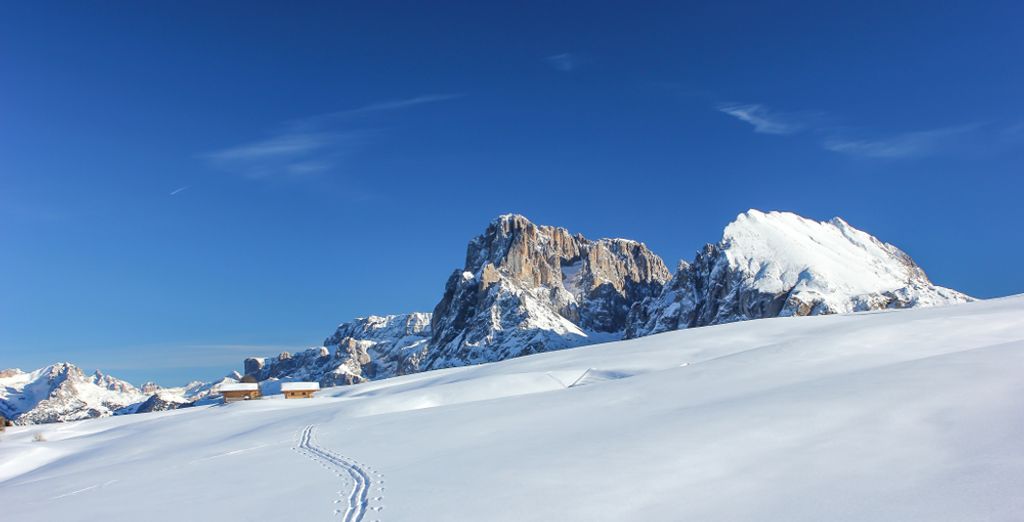 Italy's skiing is much the same as France's being based on the same mountains, just different faces of the Alps. Skiing in Italy tends to offer more bright sunshine because the mountains are positioned on the sunny side of the slopes, and the many gorgeous resorts capitalise on this stroke of luck.
Check our offers for italian ski resorts
Austria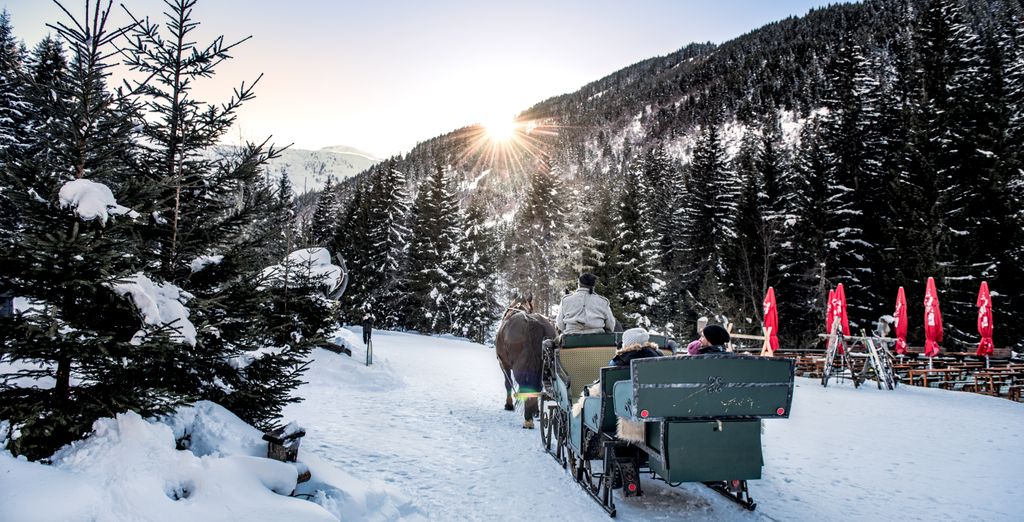 Austria's skiing heritage needs no introduction with Innsbruck having twice hosted the Winter Olympics. There are slopes for experienced skiers looking for a little risk in their lives, and nursery slopes ideal for coaxing beginners out of the snowplough position and into their first schuss! Austria is great value for money for anytime skiing holidays, being cheaper than France's high-end resorts, and yet offering much the same quality of snow and variety of pistes. Austria is a warm and welcoming country, and the architecture is predominantly panelled inside with blonde wood and cosy carpets and rugs, perfect for coming home to after an energetic day on the slopes.
All the best austrian ski resorts
Ski Accommodation and Hotel Rental Offers in March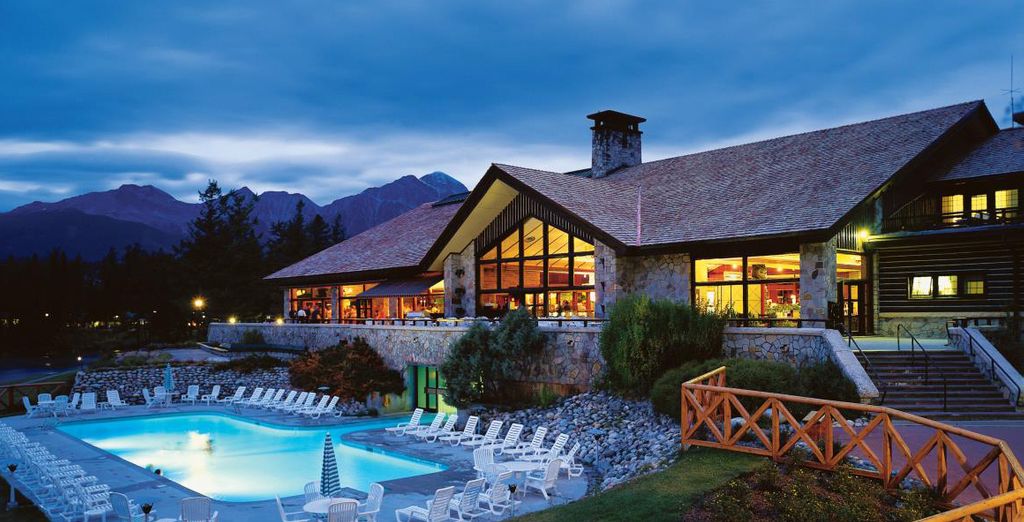 You can travel along the Rockies and stay in each of these beautifully appointed Canadian hotels in turn, moving from Banff to Jasper Park to Lake Louise, or you can pick one and enjoy the ministrations of the beautifully trained staff, the comfortable beds and world class skiing facilities during your March getaway. Once you have perfected your skiing, you can try your hand at snowboarding, ice-skating and even curling, before heading out to check out the nightlife and the joys of aprés-ski. Whichever of the three Fairmont Hotels you chose, you are sure to have a great time.
The Andorran ski authorities have agreed to work together, offering all-inclusive lift passes and encouraging visitors to travel across the whole of the prime skiing area without having to pay extra to pass from one area to the next. This means that with the right tickets, you can range widely over great slopes and be sure that you are getting the best out of your Andorran March break. The hotel is fabulous: warm and welcoming, packed with comfort and a spa so you can ease your tired and stiff muscles after a day on the slopes. After a delicious meal with widely international cuisines to choose between, relax in the pub and enjoy live music and entertainments laid on for your amusement.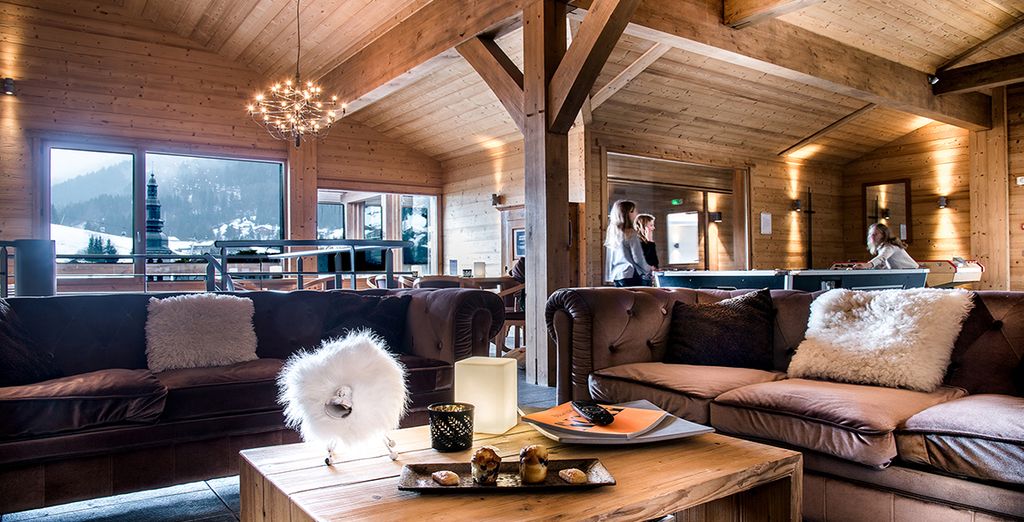 Take the whole family or go with friends and book a gorgeous self-catering apartment that can sleep up to six adults. One of you can cook breakfast before you all set off the ski slopes to spend the day showing off your hard-learned skills on the slippery white stuff. If you do not feel like cooking later, you can stroll to one of the nearby restaurants and let someone else do the heavy lifting for a change as you enjoy fine wines and the best of French cuisine. Afterwards, if you still have energy to burn or if you are looking for a gentle stretch to restore your muscles, hit the complex's beautifully lit indoor pool for some splashing good fun.
This gorgeous resort lies to the south of the Alps, where they transform into the Dolomites, offering a sparkling sunny aspect along with deep, perfect snow that you will ache to ski on the moment you see it. The cheerful and comfortable rooms are offset with freshly prepared, delicious, international standard cuisine from the on-site restaurants.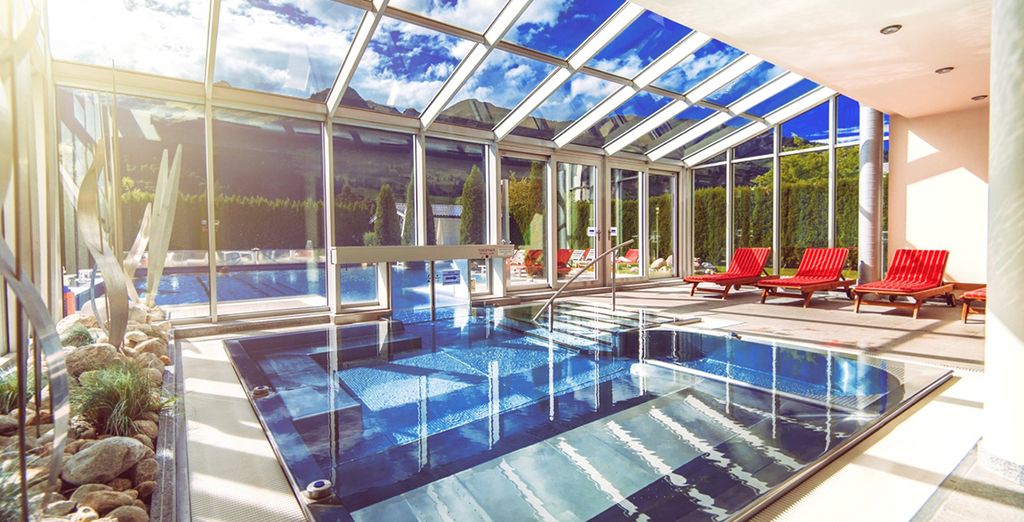 This gorgeous hotel is open year round, with Nordic walking, swimming, hiking and other activities available in the summer, and access to nearby skiing in the winter. The rooms are beautifully appointed, picked out in unique but attractive colour combinations and spacious enough that you will feel pampered just by having a lie-in! In March, the snow will be lying well, and transport links to the slopes are easily accessed
Snow Conditions in March
In more temperate resorts, snow may be beginning to dwindle in March if it is unseasonably warm, but in general you will find decent depths of snow that has been tamped into smooth runs. Occasionally you will encounter fresh powder if snowfall occurs later than expected. In the weeks coming up to your holiday, keep an eye on the long-term weather report, and perhaps take out insurance that will cover you needing to change your destination at short notice. But March is still comfortably within the expected ski season, so you should be able to enjoy your holiday without any issues.
The Voyage Privé Travel Expert's Opinion on Ski Holidays in March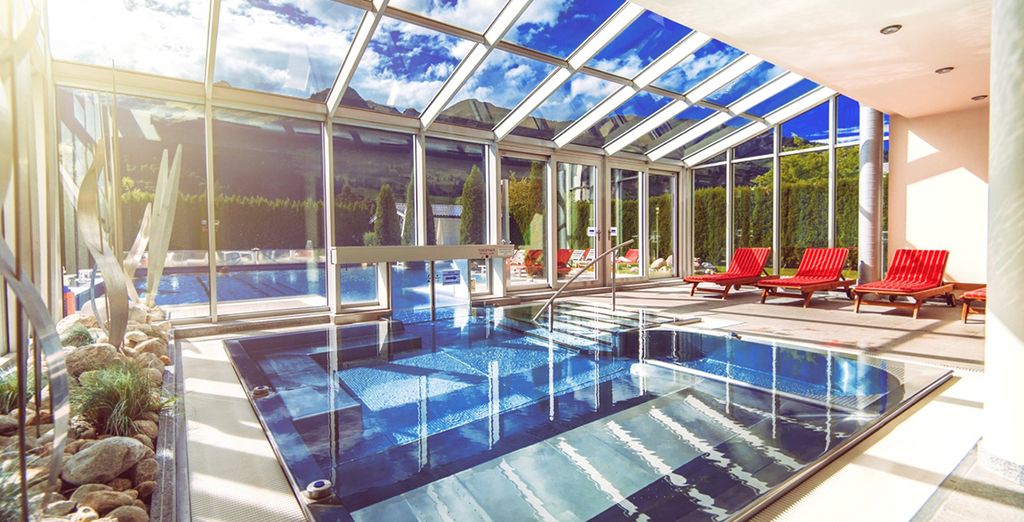 Ski holidays in March can be a bit hit and miss. The cheaper bed and breakfast style hotels may be suffering from tourist fatigue and their services might become a bit spotty. The bigger, well established hotels, however, such as those seen on our website are fully prepared to work flat out until the end of April, by which time the snow is melting in earnest and it is time to start prepping for summer visitors instead! Opt for a reputable hotel, such as one of those mentioned above and you can enjoy a fantastic, leisurely late-season skiing holiday without the massed crowds of parents and children trying to squeeze in a skiing jaunt before they return to work and school. March skiing holidays are ideal for both beginners and experts, for singles and child-free couples, whether they are with their grandparents or have grown up and left home.
Practical Information about Ski Holidays in March
Check the weather before you travel
Ensure that equipment will be available for you if you need it
if you are taking your own skis, be sure that you have let your airline know about it
Plan for at least one day off the slopes to get to know the area
Make sure you take enough money for lift passes and snacks while out and about on the slopes
Wear layers! Skiing is warm work and you might want to take off a layer or two as you work up a sweat – don't forget hats and gloves, you will need them if it is cold
Leave your valuables in a safe at the hotel or a locker at the ski rental place: losing your passport 'somewhere' on a massive mountain will not make for a relaxing holiday!
Discover all our Ski Holidays Offers !
FAQ Ski in March
With Voyage Privé enjoy ski holidays at incredible prices. Register for free to access our current sales for March. Enjoy luxury hotels and all-inclusive holidays up to 70% off!