The Top 5 Hotels in Nice
The place you choose to stay depends on your personal taste, but with such a wide choice of luxury accommodation available, we are confident that you will discover your home away from home on the Riviera.
If you are looking for a 5-star luxury experience, check out the stunning hotels available at Voyage Privé.
Our best hotels in Nice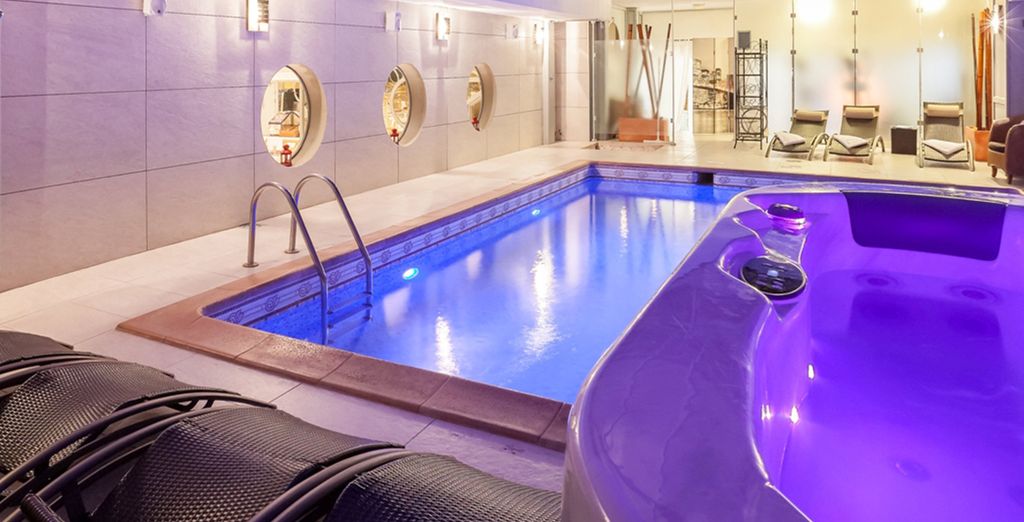 Right in the middle of city, this hotel is in a prime location. It makes a great spot for those wanting to see all the sights, but also offers a famously relaxing spa for guests to access whenever they like.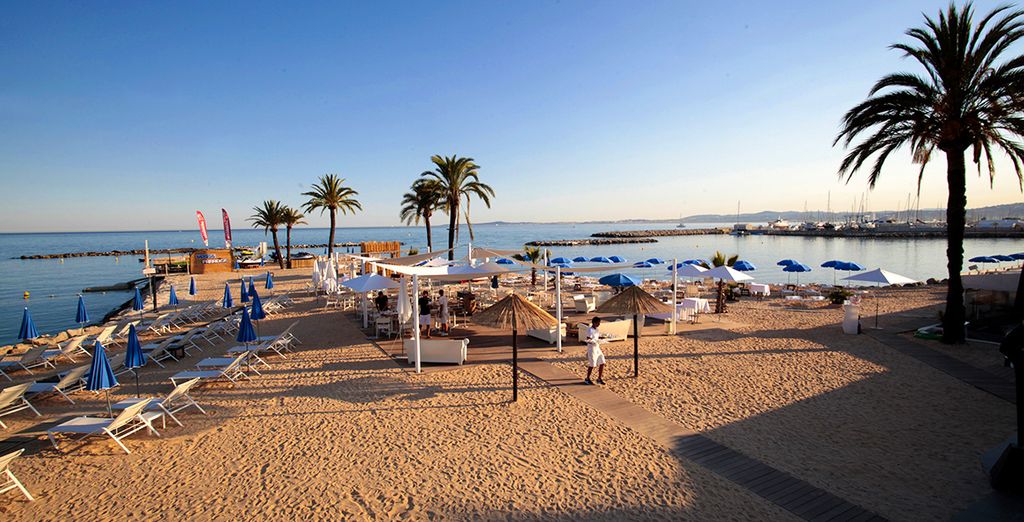 In Port Saint Laurent, you'll be treated to the amazing view of the sea right from your bedroom window. You can easily get to and from the main tourist spots, with Nice centre being just a 20-minute walk away, while basking in tranquillity.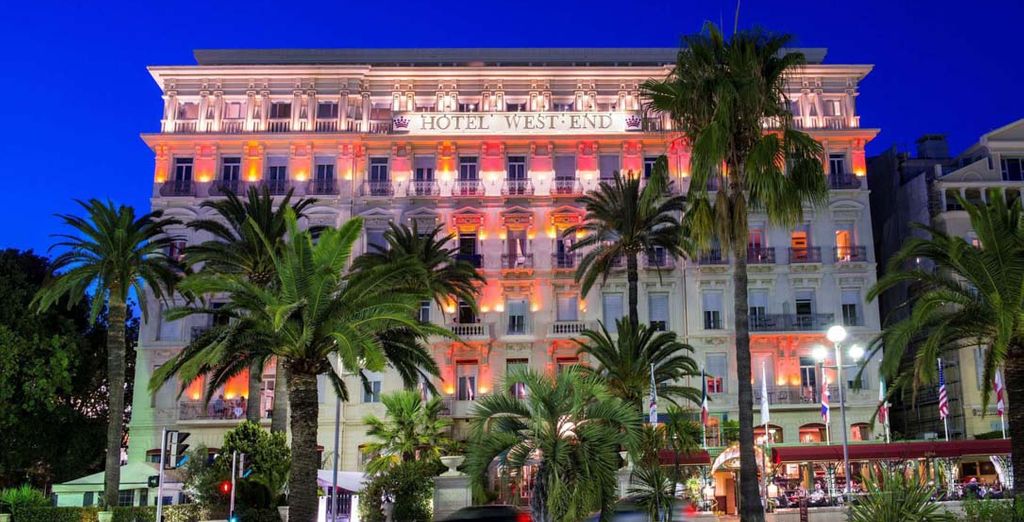 Enjoy views of the Promenade des Anglais from within this historic building. Reminiscent of the Belle Epoque era, you'll be submerged in culture and history. You'll be a five-minute walk away from the Old Town, bursting with markets and shops to discover.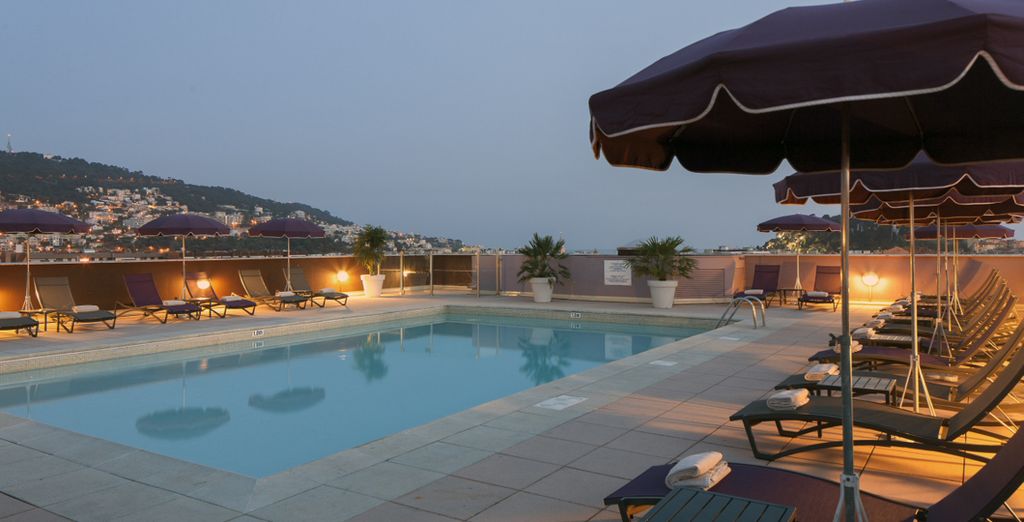 Well connected, this hotel offers plenty of opportunity for seeing everything Nice has to offer. With spacious rooms, it's ideal for relaxing after a long day walking the streets.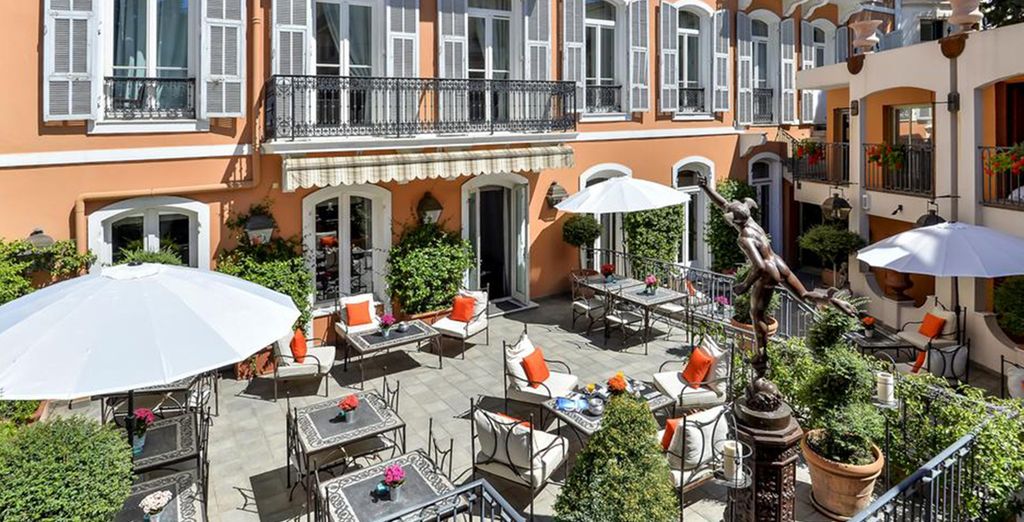 Offering a unique experience for guests, this hotel is in throwing distance to the town, beach and shopping areas. It's really luxurious and comfortable, with all their rooms offering high-quality beds and bathroom facilities.
What services will you find in our hotels in Nice?
When travelling to Nice, you don't just want a place to rest your head. Luckily, all our hotels offer so much more, including:
Excellent WiFi
Cool air-conditioned rooms
Options of dining at restaurants and bars within the hotel
Spa treatments and swimming pools
Hotel rental offers in Nice convenient for all kinds of travel
If you are looking for a romantic getaway, a family trip, or a quick weekend away with friends, mix with the rich and famous and choose Nice for your holiday break. Relax and unwind in the sun, pop into a vineyard, sample the delicious cuisine, and stroll along the delightful waterfront. Don't forget to sample the city's legendary salad nicoise or the local street food, Socca, a mouth-watering chickpea crepe that will leave you begging for the recipe.
Nice is a suitable destination for just about any time of the year. February is reported to be the coldest month- but it is still a significant improvement on wet weather at home, and many people are still exploring the city in t-shirts. If you do decide to head there in February check out the Nice carnival, which features over 1000 performers and has been wowing crowds for years. Alternatively, if you love music, the Nice Jazz festival in July is not to be missed or perhaps catch a show at their world-renowned opera house.
The range of hotels we offer in Nice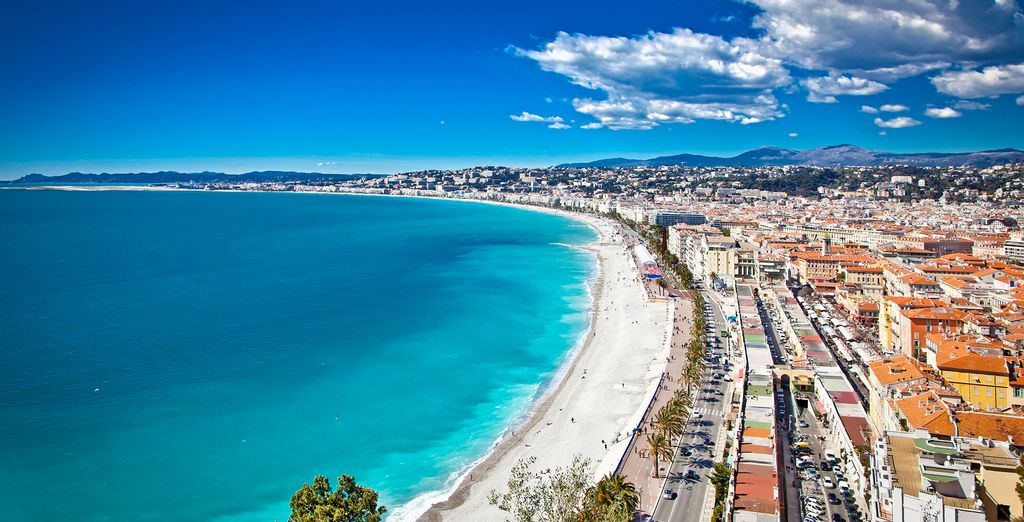 In Nice, you can find both 4 and 5-star luxury hotels. Whether you're looking for something more modern or a historic building, Nice offers it and so much more.
Nice: What should we bring for a hotel stay?
If you need a bit of help choosing your essentials, here's a small guide:
Travel-sized toiletries
Suncream – ideally with a high UVA/B and SPF rating
Sandals and flip flops, but don't forget the comfortable walking shoes
Clothes that won't weigh you down or keep in the heat
Adaptors for when you need to charge your phone
Debit cards as well as cash
Your hotel in Nice: how to get there and make your booking?
Going on holidays to Nice: If you plan on visiting the crown jewel of the Cote d'Azur for your holidays, it takes around 2 hours to fly from London. Flights are pretty affordable to France, but if you would prefer to drive, you could always head down to Kent and opt for the Eurostar. Before you take off, make sure you book with us for exclusive offers.
During your stay, you can see the sights and get around efficiently using public transport. You can go by bus, jump on the modern tram network, or even by boat. Alternatively, choose the healthy and eco-friendly approach to travel and appreciate Nice from the saddle. With 125 km of cycle tracks around the city alongside 115 bike stations, rental bicycles are readily available in locations across the region.
The opinion of the Voyage Prive travel expert on hotels in Nice
Well, all we can say is Nice is rather nice! If you are searching for a cosmopolitan vibe that has been perfectly blended with old-world opulence, this city is beautiful, cultured and desirable. There is a wide selection of stunning hotels available, and we are certain that you will fall in love with this ravishing region.
Nice, explore a city that's filled with culture and relaxation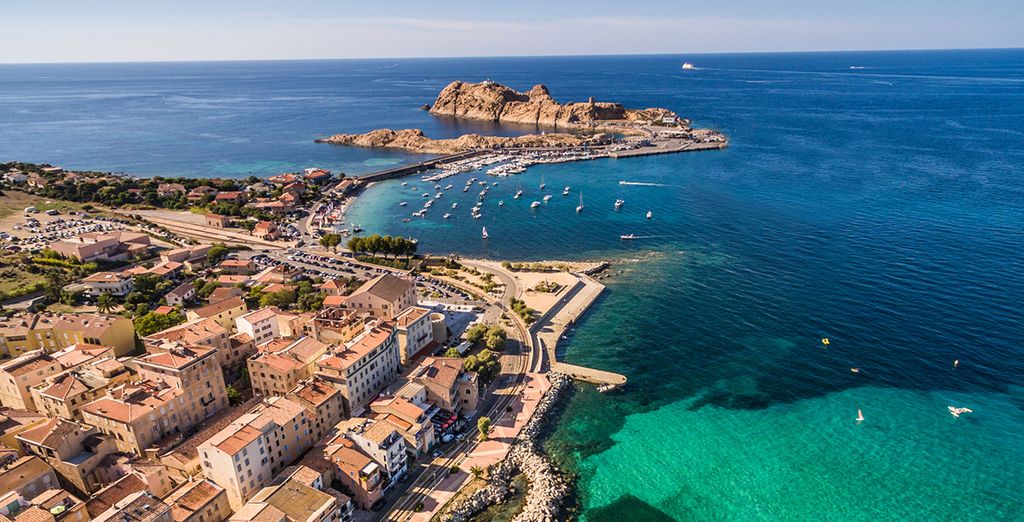 Located in the south of France along the French Riviera, Nice is the capital of the Alpes-Maritimes department. It is the fifth largest city in France, and it has been one of the country's most popular tourist destinations. Back in the 18th Century, Nice was the playground for English aristocrats, and the belle époque glamour continues to entice visitors to this day.
Whether you are looking for the perfect location for your weekend getaway or a romantic trip a deux, Nice has a timeless appeal, and the whole Riviera region oozes character and culture. Combine the delights of a city break and the rejuvenation of a holiday spent relaxing by the sun, with history and landmarks that will impress and inspire alongside the inviting turquoise sea and a backdrop of the impressive mountain range.
Need inspiration ? Check all our offers to find your next destination !