Booking Vatican



Table of contents
Book your hotel online and discover Vatican City. ✅ Discover its museums, Colosseum in Rome, the Sistine Chapel... Save up to to 70% on Luxurious Hotels with Voyage Privé.
Booking Vatican holidays
Do you want to stay in Vatican City, Italy for your next trip? Here are our top ideas for finding the best hotels at the most affordable prices.
Discover our top three hotels for Vatican City, Italy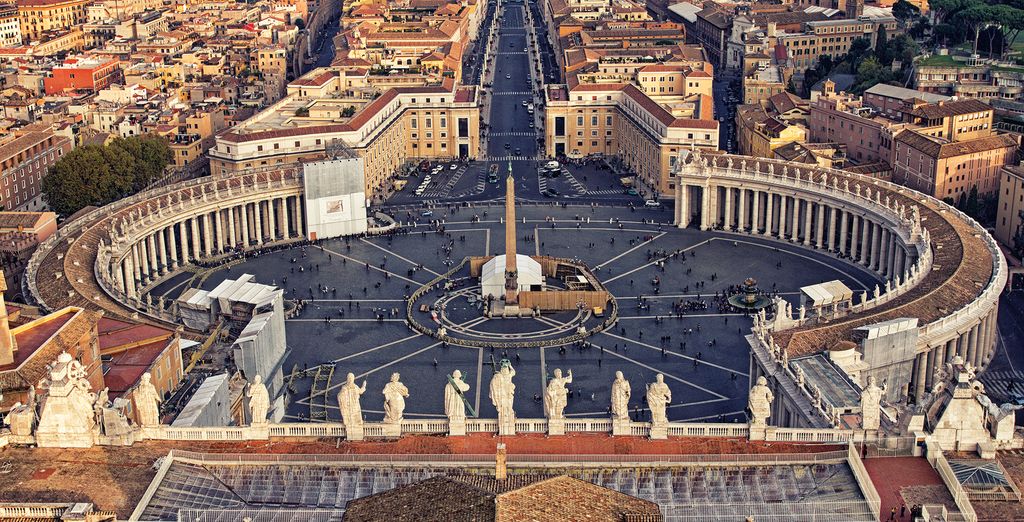 Vatican State is a romantic travel destination for visitors of any age, offering ample opportunity to explore all the sights and monuments of the Vatican and historic Rome. If you're thinking of booking Vatican hotels, some of our top hotels for the area include:
1. Aparthotel Adagio Rome Vatican 4*

This modern aparthotel has a central location and studios are available with breakfast included. The studio accommodation features a fully fitted kitchen and is situated in one of the greenest areas of Rome, offering plenty of opportunity to explore the Vatican area and all the wonderful sights. St. Peter's Basilica and the Vatican Museum are within easy walking distance of the aparthotel and there are plenty of restaurants and bars in the locality as well. Hotel amenities include free WiFi, a tennis court, a fitness centre and an outdoor pool.
2. Residenza Paolo VI 4*

This former monastery is situated in a fantastic Vatican position and offers views of Saint Peter's Square from the rooftop terrace. This is the only hotel actually set on the Piazza San Pietro and guests are sure to appreciate its wonderful location. The hotel is still reminiscent of its ecclesiastical history and the elegant rooms feature wood floors and a number of unique features. Amenities offered in this charming boutique hotel include free WiFi, a terrace area, a bar and air conditioning. All rooms feature a fruit basket and are suitable for two adults and one infant.
3. Panama Garden Hotel 4*

This hotel provides Executive Rooms and includes a buffet breakfast. The hotel is in a peaceful spot and features its own pretty garden. It's situated next to Villa Ada Park and offers easy access to the Vatican and Rome's historic city centre. The Panama Garden has been recently renovated and Executive Rooms feature a bottle of wine on arrival and calming decor. Some rooms feature a terrace, while others have a jacuzzi bath. Rooms can sleep two adults and two children, or four adults.
Our view on Vatican City hotels and reasons to make a booking
We think that Vatican City is just perfect for Rome city breaks, offering easy access to all the delights of Vatican sightseeing within a short stroll. It's also a simple matter to access some of the best Rome city centre sights direct from the Vatican area. There are lots of bars and restaurants in this locality, so local nightlife is excellent and offers a wide choice of affordable meal options.
All our above hotels have their own unique features, which are highlighted in the descriptions.
How to make my Vatican booking
It's really easy to make a booking with Voyage Privé. We bring you a variety of discounted hotel breaks at some of our hand-picked locations. If we don't have a flash sale for Vatican City at present, you can create an alert so that you will be notified just as soon as we have available accommodations. When you make your hotel selection, you just need to select whether you want to book flights from the menu on the right side of the screen. Once you've made your choice, a popup window provides prices for between two and seven nights' accommodation at your hotel. Simply select how many nights you want to stay and follow the on screen prompts to make the choice of room required. Once all menu options are complete, you will be asked to provide your personal details to finalise your room booking and can then make payment.
The different ways to make your online hotel booking in Vatican City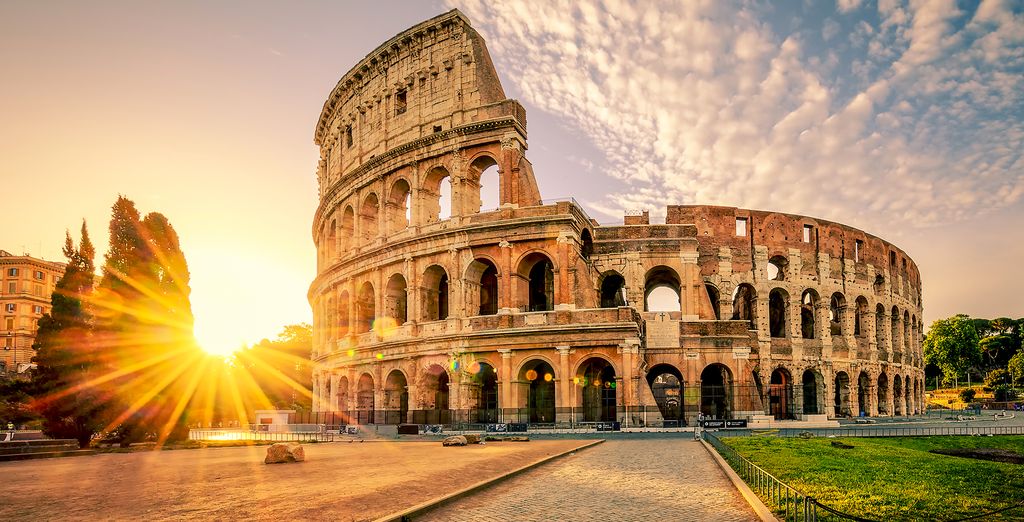 Your Vatican City hotel will be featured in our flash sale and is only available for a limited amount of time. You can follow all the on screen prompts to make your booking directly. Alternatively, you can chat with one of our customer service agents online or by telephone to make your booking.
Book a flight/hotel in Vatican City
Booking a flight and hotel in the Vatican area of Rome is really easy and affordable with Voyage Privé. We offer regular flash sales for the Vatican area, with prices discounted substantially. You can save up to 70% when you book hotels and flights via Voyage Privé.
Book only your favourite hotel to Vatican City
If you don't want to book your flights to Vatican City, don't worry. You can book accommodation-only deals with us and still save the same amount on your hotel rates. Check our flash sales to find out more, or create an alert so you are advised just as soon as Vatican hotels appear.
Reasons we recommend Vatican and Rome as a top destination for holidays and short breaks
We recommend Vatican City as a perfect holiday destination for couples, families or single travellers. Vatican is a separate state within the Rome area, and provides an exclusive holiday location which is surprisingly quiet once the tourists have left the area at the end of the day.
Italy has a mild climate during winter months and hot, sunny summer weather. And Rome is an ideal destination to visit any time of year. Everybody needs to spend some time exploring all the history, culture and fantastic shopping opportunities available in Rome. Yes, of course, Rome is the capital city of Italy, so you may not get to take the most advantage of the traditional laid back lifestyle that's generally associated with Italians. But, what you achieve on your visit is a real appreciation of the historical significance and importance of the city's culture in the modern era, at the time of the Roman Empire and indeed throughout the history of the development of Europe.
Some of the important and emblematic areas you shouldn't miss while staying in Rome are listed below. But, also don't neglect trying some of Italy's famed ice creams, or gelato, during your stay, alongside locally produced wines, liqueurs and proseccos, delicious hams, cheeses and fruits and veggies. Italy is famed for a variety of dishes, but it's certainly not all about pizza and pasta!
Designer shopping around the Via Condotti and Spanish Steps areas is also highly recommended to any Rome visitors.
Top things to see and do when staying in Vatican City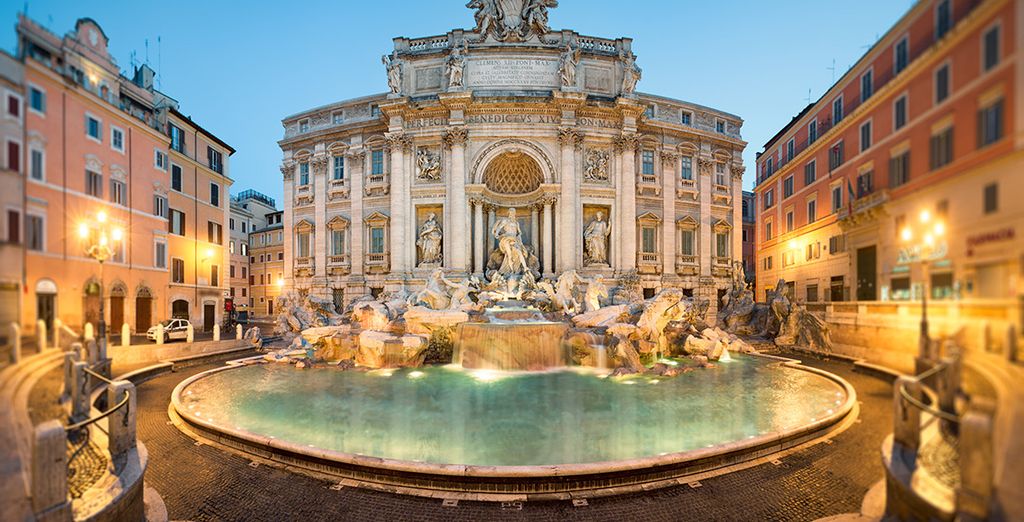 There are heaps of districts, attractions and sites to visit in the Vatican area including:
Vatican City
Of course, Saint Peter's Basilica, Saint Peter's Square, the Vatican Museum and the Sistine Chapel will probably be your first port of call and offer a unique view of what it means to be Catholic. The Sistine Chapel features frescos and paintings by a number of famous artists, including Botticelli and Michelangelo.
Colosseum
You probably won't want to miss catching sight of the Colosseum either and can book tickets for a tour of the Colosseum, Palatine Hill and the Roman Forum.
Pantheon
Don't neglect to spend some time exploring the history of the Pantheon when visiting central Rome. This shady monument is testament to the excellent construction skills of the ancient Romans.
Squares or Piazzas of Rome
Rome is famed for its elegant squares. You should at least visit the Piazza of the Trevi Fountain during your visit and take time to throw a coin into the water. Take a guided tour of Rome to appreciate even more of its cultural heritage and view some more iconic architecture.
Hop on Hop off bus trips
If you don't want to take an organised tour of Rome, the Hop on Hop off buses provide a valuable way to view the city's historic architecture in a day.
Discover more offers to Rome : Weekend, Holidays, Last minute, City break, booking.