The Best Time to Visit Cape Town



Table of contents
When is the best time to visit Cape Town?
With the iconic Table Mountain as its backdrop, South Africa's sprawling coastal city Cape Town makes a fantastic tourist destination whatever time of year you visit. From its vibrant, multicultural city centre to its green peaks and pristine beaches, Cape Town offers visitors all-year-round activities and a laid-back vibe.
Visiting Cape Town in the high season
Due to its location in the southern hemisphere, summer in Cape Town runs from December through February, while winter lasts from June to August. This fact brings flocks of Europeans and Americans to the region, who come to enjoy the sun over the Christmas and New Year holidays. December and January make up the peak travel season here and tend to blend into one long series of parties and celebrations.
If you are looking for traditional Christmas decorations, quaint markets and roasts, you may be disappointed. On the other hand, travellers to Cape Town can enjoy sunny days, refreshing swims with the penguins in the ocean and plenty of attractions. Temperatures at this time average around 26°C, although there may be strong winds. The downside is that you will need to make sure to book ahead for hotels and restaurants. There may also be long waits at attractions such as Table Mountain Aerial Cableway, Cape Point and Boulders Beach.
The traditional Newlands New Year's Day cricket test match and the Tweede Nuwe Jaar (Second New Year) celebrations make for an energetic atmosphere. By March, the holiday tourists have left but the weather remains warm and sunny, and there are a number of sports and cultural events that draw visitors. These include the Cape Town Cycle Tour, Cape Town Carnival and Cape Town Festival of Rebels.
Visiting Cape Town in the shoulder season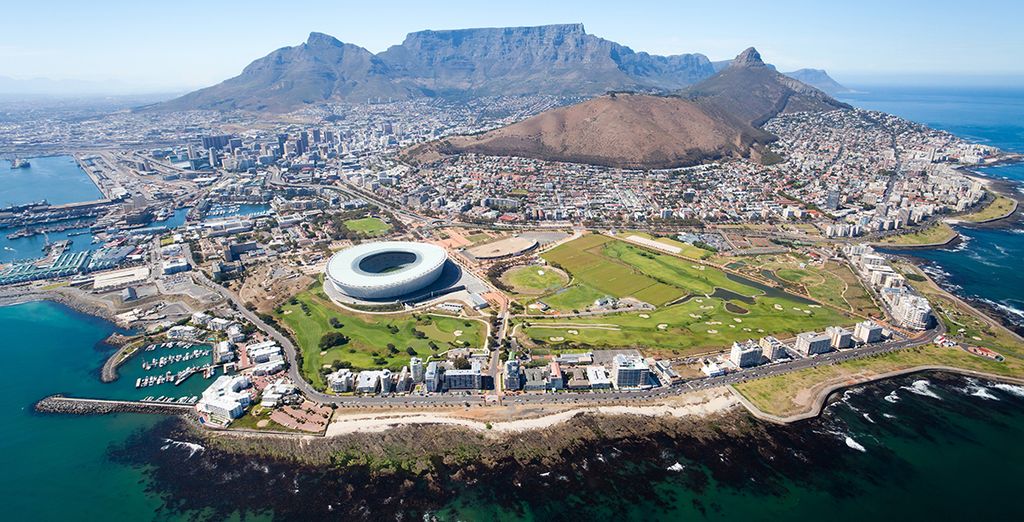 The shoulder season in Cape Town runs from April to May. The weather cools a little to an average of around 22°C and there is the odd rain shower – but for many, this is the ideal time to visit. The beaches are less crowded and the queues for attractions are much shorter. You may even find some special offers on accommodation at this time. The exception is the period around Easter, when some restaurants and stores close and some popular spots, such as Boulders Beach, fill up with local tourists visiting from other cities.
May is slightly wetter but quieter still. It is an ideal time to visit if you like to have attractions to yourself and do not mind wearing a pullover on the beach. As this is autumn in South Africa it is also harvest season, making it the perfect time to tour local vineyards and enjoy food and wine festivals.
Visiting Cape Town in the low season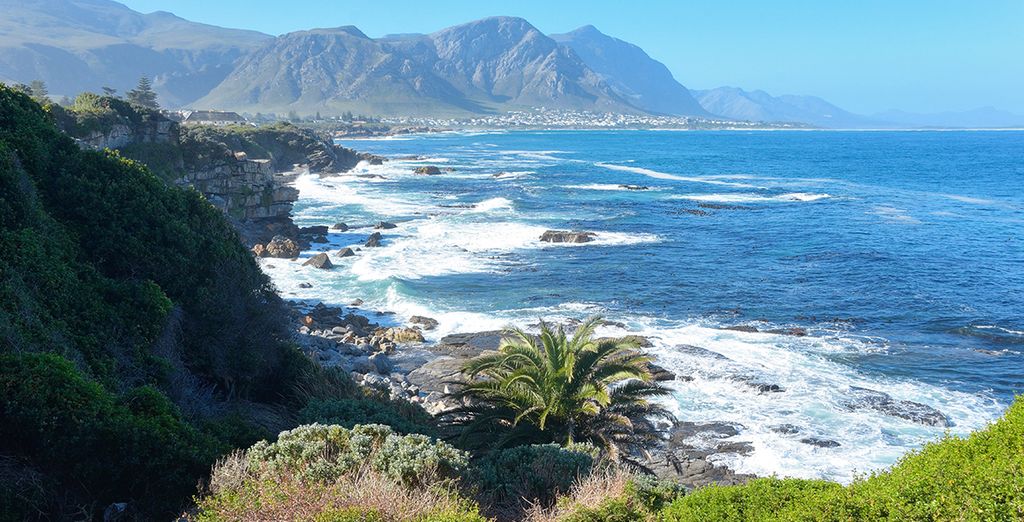 While winter is cooler and wetter, there are a lot of advantages to travelling to Cape Town at this time. Daytime temperatures average around a comfortable 17-18°C, and rarely dip lower than 8°C. This marks the start of whale season when these gentle giants can be easily spotted in the waters off the coast.
This is also a good season for gourmets and gourmands. There are still plenty of food and wine festivals, and restaurants switch to their winter menus. If you prefer active holidays, winter can be a good season for hiking and taking long walks on the beaches (although you are more likely to be wearing a jumper than a bathing suit).
The coldest month of the year is July when daytime temperatures are in the mid-to-high teens and the winds often pick up again. However, if you do not mind a few cool, wet days, then both July and August are a good time to find great deals on food and accommodation. Plus, towards the end of August, spring wildflowers begin to bloom. And just a short drive out of the city, you can watch the landscape turn green and vibrant again
Making time for festivals
September is one of the best times for whale watching. The Hermanus Whale Festival takes place towards the end of the month, which is a festive and engaging time to visit the town – make sure you book ahead and be prepared for lots of traffic. In Cape Town itself, the weather is warming up, with average high temperatures of 19°C and fewer rainy days than in the winter months.
This is also when the music and culture festival season begins, with the popular Rocking the Daisies festival at the Cloof Wine Estate in early October. This is followed by Kirstenbosch Summer Sunset Concerts on the lawns of the National Botanical Garden, which kick off in November and continue through to April. Visit in October and you can take advantage of relatively few visitors and some great deals on accommodation for the eagle-eyed. By November, daytime temperatures start to climb towards 20°C and the city starts gearing back up for summer.
The best time to go on safari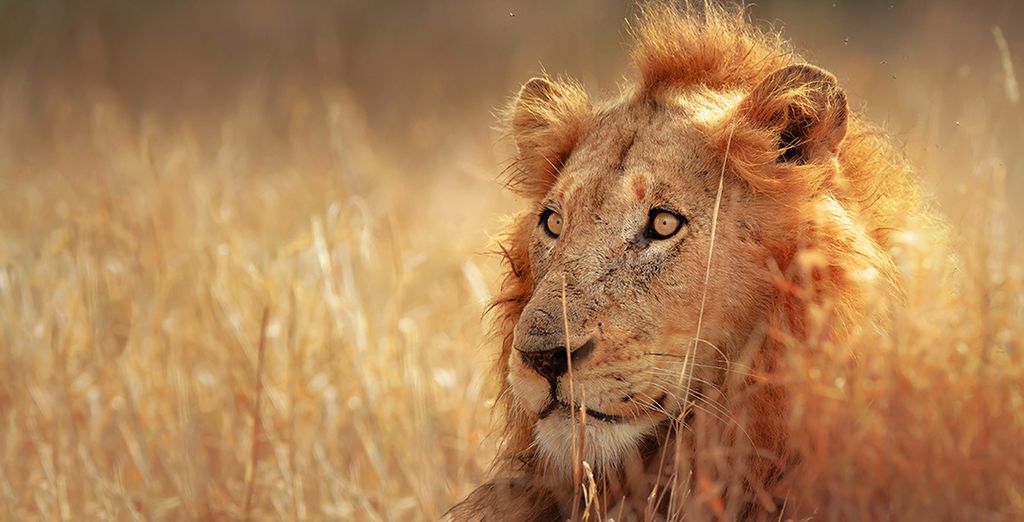 While safaris are not a Cape Town activity, many people who come here spend at least a few days in the bush. The best times for safari are winter and early spring when the weather is driest. At this time, the grass is low, visibility is better and the dry conditions mean that more wildlife congregates around the watering holes, where they can easily be spotted. The temperatures are also much cooler, making it more comfortable to stay out all day.
In contrast, spring and summer are the best times to travel the Garden Route, a beautiful, 200 km stretch of coastline between Cape Town and South Cape. The route's wide sandy beaches, lovely lakes and lagoons and shady evergreen forests are at their best from November to February.
What to bring on your trip to Cape Town
What you pack for your Cape Town visit depends not only on the time of year you visit, but also on how much time you plan to spend outside of the city. With so much natural splendour everywhere you look, we recommend spending at least a few days hiking or on safari.
What to pack for winter
Clothing that you can layer, such as long sleeves and sweaters
Rain jacket, rain hat and coat
If you are going on a safari, bring sturdy, waterproof walking shoes and hiking clothes that dry quickly
Insect repellent
What to pack for summer
Beachwear
Sun hat and sunscreen
What to pack for spring and autumn
Sweater and light coat
If you are going on a safari, bring sturdy, waterproof walking shoes and hiking clothes that dry quickly