The Best Time to Visit South Africa



Table of contents
The best time to visit South Africa
South Africa is the stuff of dreams for lovers of the outdoors. Prepare to be wowed by dramatic landscapes, including vast savannahs that fade away under blue skies, rugged coastlines with endless seas and lush vineyards dripping with grapes. It is also one of the few countries where you can get up close to seriously impressive wildlife, whether on an organised safari adventure or exploring the shoreline on your own.
You might embark on a road trip, relax on a glittering beach or get your heart rate up as you hike, surf or abseil. Whatever you choose, you can easily find a glass of local wine to help you unwind afterwards.
Seasons and climate in South Africa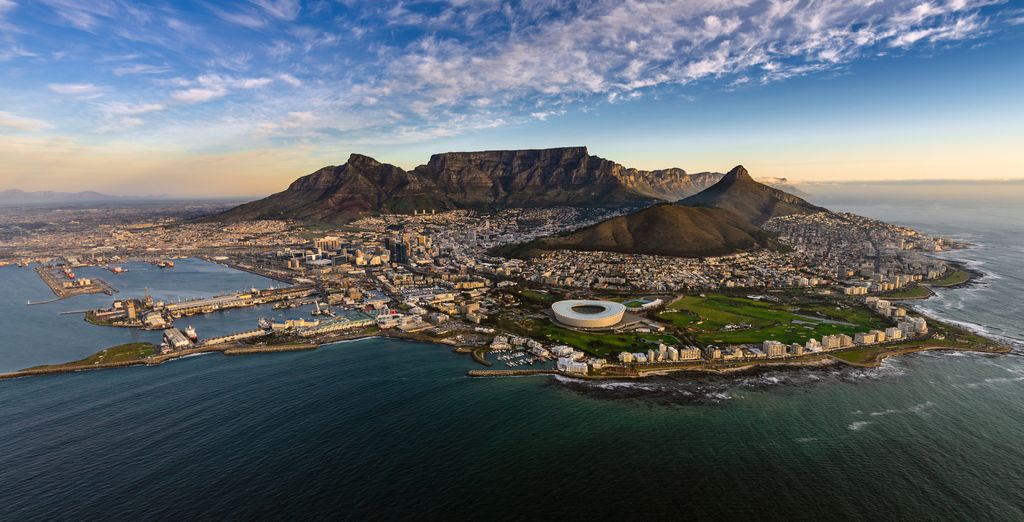 South Africa's southerly position and high elevation give it a relatively dry and temperate climate, with average temperatures perfectly placed in the mid to upper twenties. However, there is a lot of variation between regions, with semi-desert conditions in parts of the north and a subtropical climate in areas of the south. In most places, rainfall is heaviest in the summer. The local summer lasts from November to March, when domestic and international travellers flock to the nation's key sites.
When to go wildlife-spotting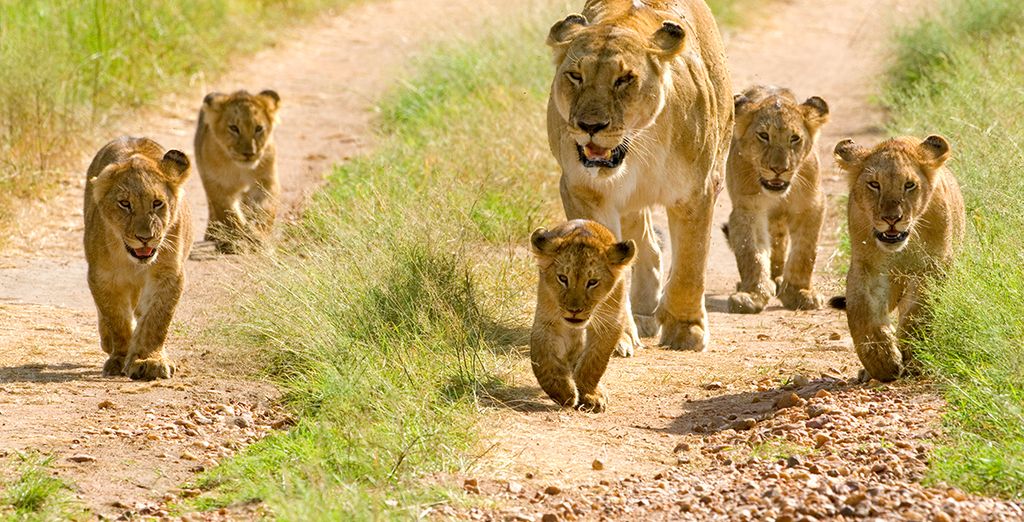 You cannot go to South Africa without taking the time to seek out wildlife. On dry land, the country's national parks are some of the best destinations on the continent for spotting the Big Five – lions, leopards, rhinos, elephants and African buffalos – as well as other favourites like ostriches, cheetahs, giraffes and springbok (the national animal). You are likely to tick more native fauna off your list if you go on a safari between May and October – the grass is low and animals are more active in the cooler weather. Other times of the year bring different opportunities for birdwatching and cooing at tottering babies.
Offshore South Africa is famous for spotting whales and sharks. Each year from June to November, up to 30 types of whales migrate from Antarctica to swim in the waters around the country's coasts. You can often see them from land, head out to sea or take to the air to watch the massive mammals swim. May to July also brings the annual sardine run, when billions of spawning fish draw picturesque pods of whales and dolphins.
Sampling South African wines
February and March are the months to see vines weighed down with grapes before the harvest begins. Many vineyards organise festivals and events to celebrate. Look out for the opportunity to pick grapes or try your hand at stomping, an ancient practice that involves crushing the grapes with your bare feet. In the autumn months of April and May, you can see the vineyards ablaze with fiery colours. Plus, whatever time of year you visit, many vineyards offer tours and onsite accommodation so you can soak up the atmosphere.
To take in the sights and sips at your own speed, roll down your windows and set off down Route 62 – the world's longest wine route – in the Cape Winelands. As you wind your way along the stretch of more than 500 miles, you will glimpse hundreds of cellars and acres of vines that make up centuries of winemaking history. And when you finish driving, there is nothing better than sitting back at a rural retreat to savour a crisp glass of Chenin blanc.
Best time to see South Africa's famous coastlines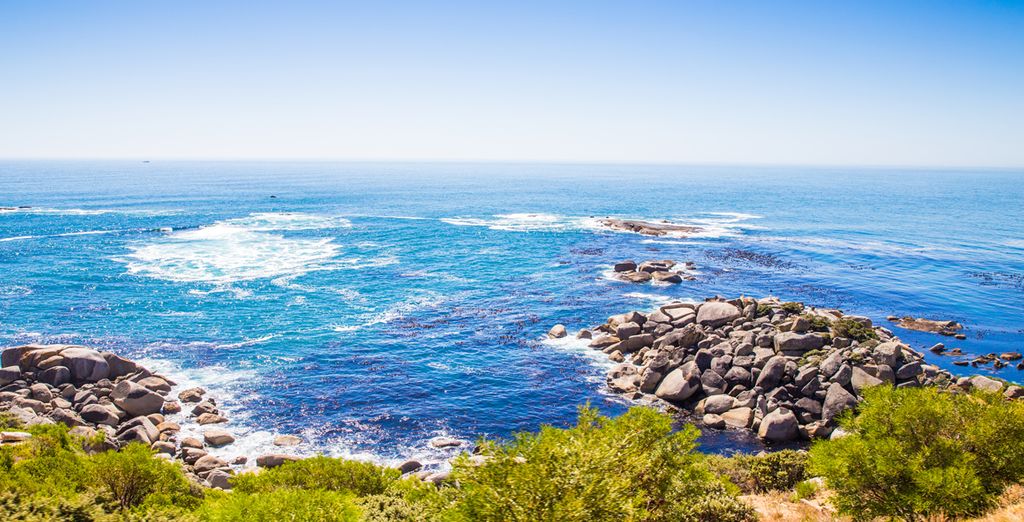 A staggering 1,700 miles of South African coast meet the South Atlantic and Indian Oceans. Many of these shores are lined with pristine beaches, attracting everyone from sun worshippers and surfers to penguin spotters. For the warmest temperatures, visit during the South African summer – though this is the peak season for travellers. If you want to escape the crowds, there are many reasons to visit the coast at other times of the year.
A much-loved itinerary at any time is the famous Garden Route, which runs some 190 miles between Mossel Bay and Storms River. The road will take you past powdery beaches, clear lagoons and green mountains. As for surfing, the best time to go is generally between March and September. At this time, the westerly winds of the Roaring Forties bring the best swells. You can ride waves of between six and 15 feet or try your hand at kite-surfing.
South Africa's coast is also famous for its resident penguin colonies. The most popular time to see them is in summer, but you can spot the cheeky marine birds waddling across Boulders beach most times of the year. Just keep in mind that September and October are the least suited for penguin-watching, as the flocks head out to see to feed
What to pack for South Africa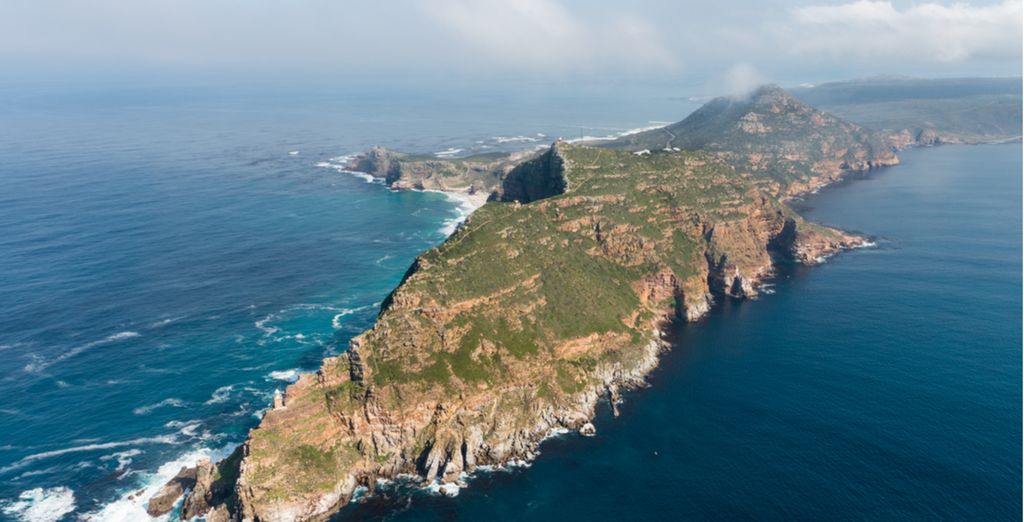 Light clothes if you're travelling in summer
A waterproof jacket for the occasional rainfall
Layers if you're going on safari, including warm clothes for the cold nights and cool mornings
Your wetsuit if you're planning to surf in winter
Sunscreen
Sturdy walking shoes