Weekend Deals in Derby



Table of contents
The southern gateway to the spectacular Peak District, Derby is an exciting city with a rich heritage. Easy to get to from all corners of England, it's the perfect Midlands weekend escape. From bustling bars to creative art spaces, the city has been rejuvenated from its old industrial past. What's more, the city is blessed by a tranquil riverway that's open to rowing boats, among other waterfront excursions.
5 things to do in Derby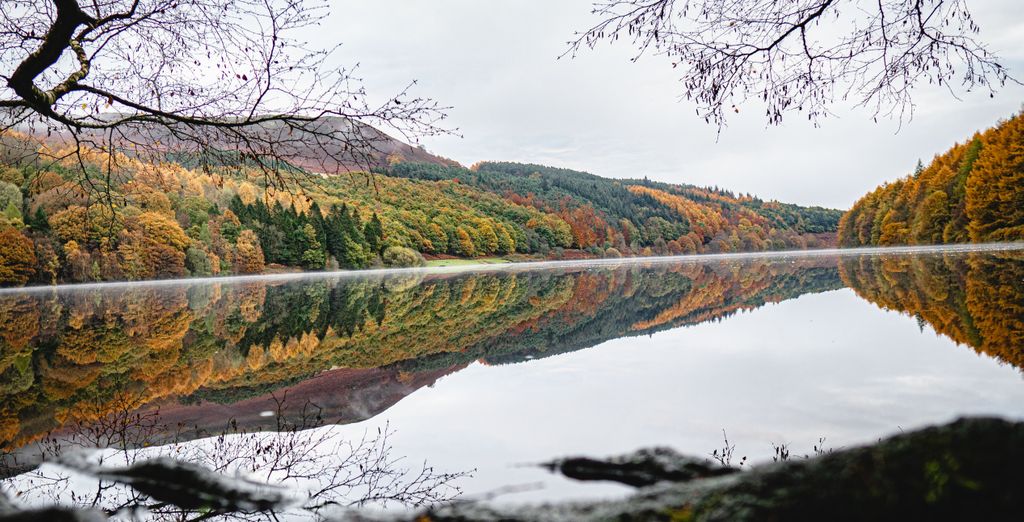 1. Derby Cathedral
Originating in the 10th century, the present cathedral was reconstructed in the 1700s. Renowned for its medieval tombs and opulent graves, Derby Cathedral remains one of the most alluring landmarks of the city. Climb to the top of the Tudor tower for impressive views across the city some 20-stories high.
2. Derby Museum & Art Gallery
Derby's premier historical and art museum is a treat to discover. You'll find comprehensive displays and ephemera from the city's old industrial days, including ceramics from Royal Crown. A reconstruction of the room in which Bonnie Prince Charlie held his council of war in 1745 is also fascinating for its vast array of period artefacts.
3. The Peak District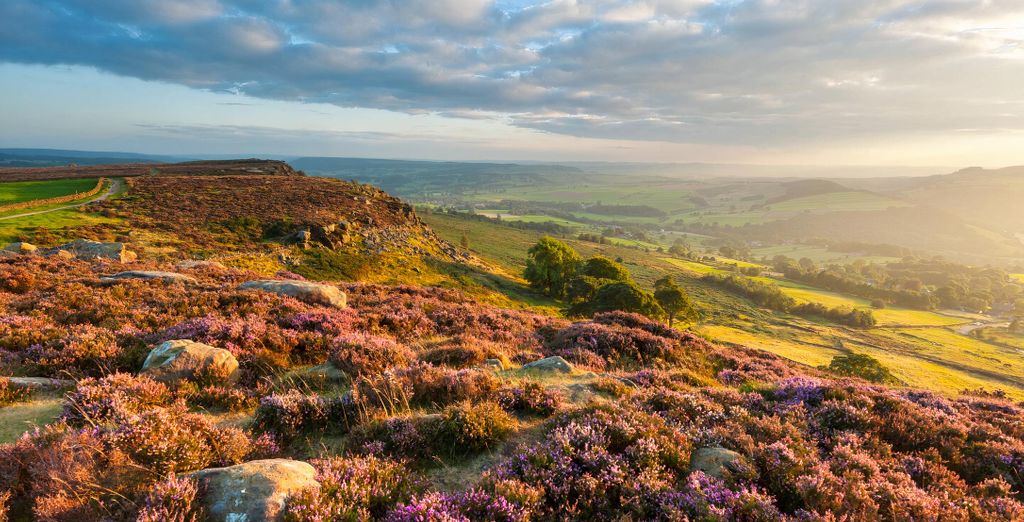 The southernmost hills of the spectacular Pennines can be visited easily from Derby's centre. These southern reaches include impressive limestone dales amid charming estates and villages. Chief among these are both Chatsworth House and Haddon Hall – some 28 miles drive away – making a perfect Sunday excursion.
4. Royal Crown Derby Factory
Derby was once home to a beloved pottery industry. This historic factory still produces fine bone china. Take a tour of the factory upon reservation, and pick up some discounted seconds from the on-site store. Derby porcelain was of huge importance in the 18th century and remains a much sought after antique.
5. Calke Abbey
This is a tremendous day out from Derby, some 13 miles south of the city. Built in the early-18th century, it's home to impressive oak forests and a fascinating maze of interiors. It was once owned by the Harpur family, an eccentric and reclusive family that have added to the estate's allure.
The best hotels for a weekend in Derby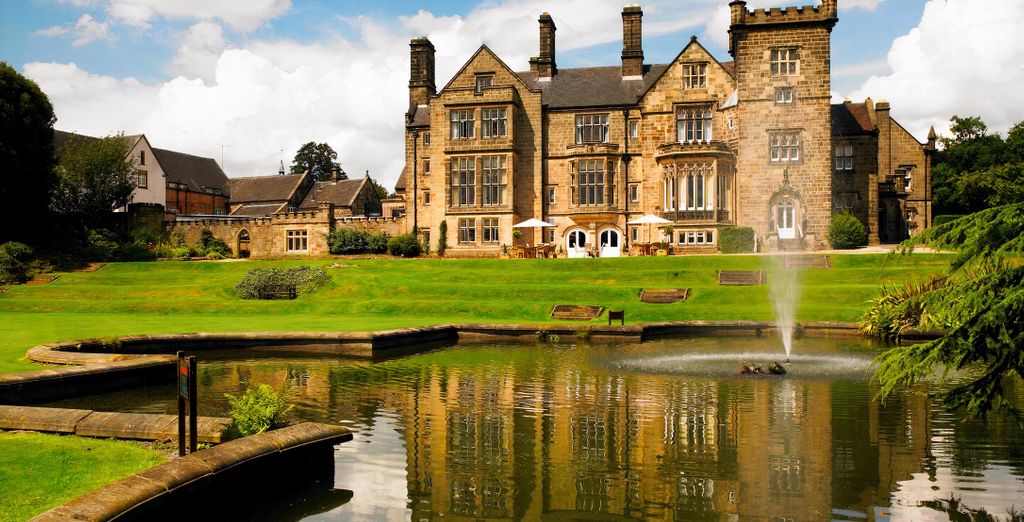 Indulge in a charming countryside stay just moment from Derby's centre. Rooms are elegant with pampering amenities and views across glorious gardens. The bar and restaurant are equally alluring, with alfresco dining overlooking the pleasant landscape.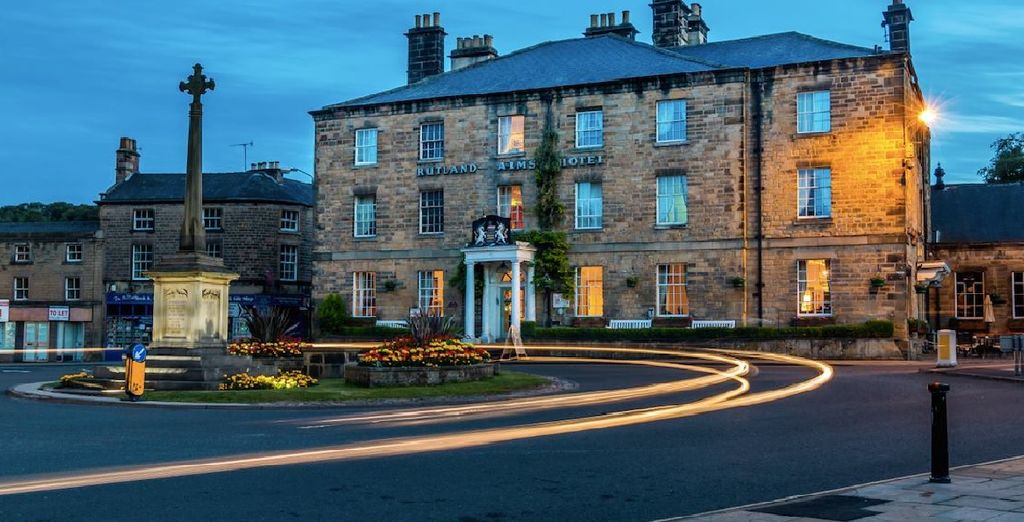 Located in the heart of Bakewell, surrounded by pretty Peak District views, this hotel is among the best in the county. The Rutland Arms dates back to 1804, and you can investigate this intriguing history during your stay. Rooms are unique and bespoke, with delightful country furnishings.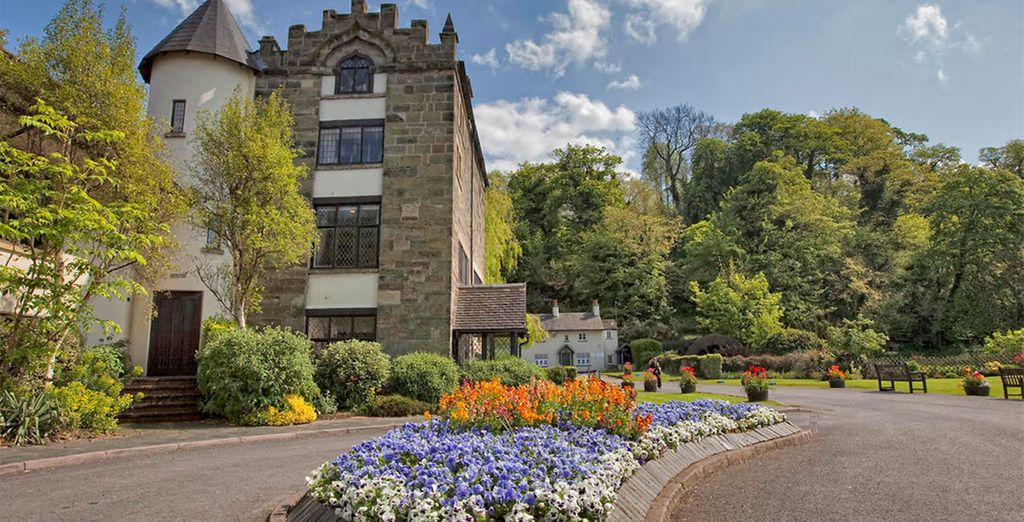 Nestled on the banks of the River Trent, this idyllic countryside retreat provides the perfect weekend getaway. Built around an 11th-century tower, the hotel exudes history and heritage, which continues throughout the hotel. Rooms are located in a lovely river cottage with country-inspired decor that's comfy and inviting.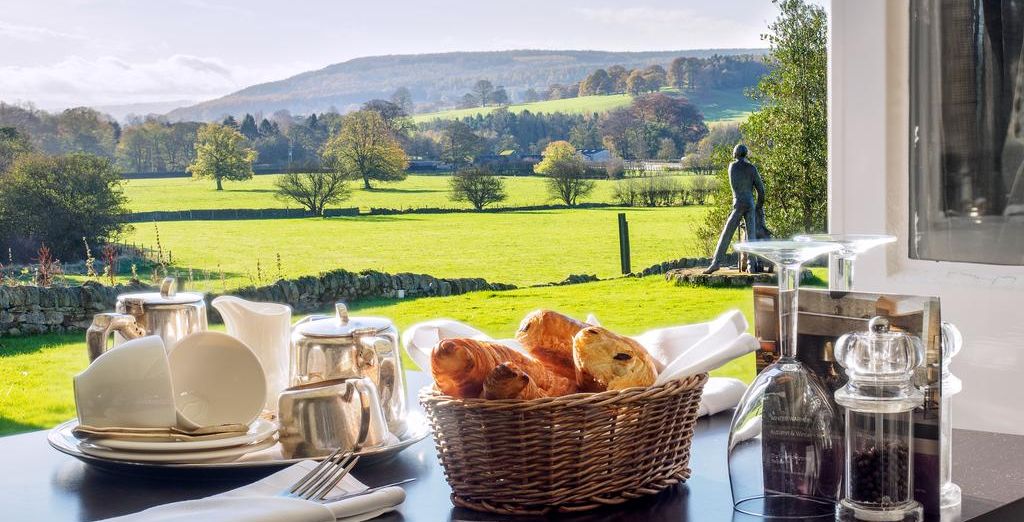 This breathtaking country hotel is just moments from Chatsworth House. With stately rooms featuring four-poster beds, it's a lavish stay with pretty garden views. The dining areas are equally stunning, with unmissable afternoon teas overlooking the Peak District's hills.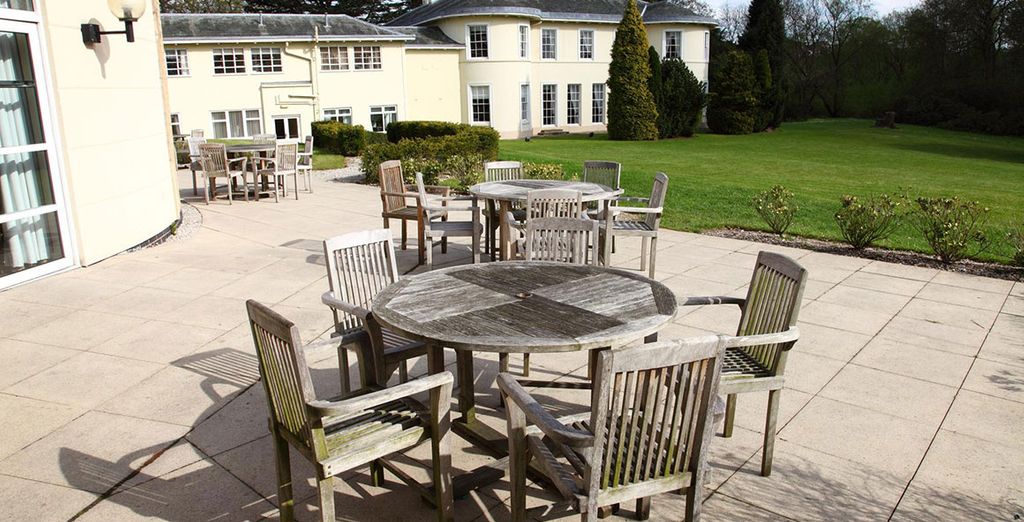 This splendid estate is set within 26 acres of manicured gardens. Close to Eastwood, the birthplace of DH Lawrence, there's much to admire in the vicinity. Rooms are suitably ornate and offer luxurious amenities.
Plan your weekend break in Derby
The best time of the year to go to Derby
Derby is a fine city all year round, with pleasurable outdoor attractions in late-spring and summer. If you're planning to visit the beautiful Peak District, the summer season up to September is the perfect chance to visit. During the later summer months, in particular, heather is in full bloom and offers captivating purple vistas. For winter weekend getaways, look out for tantalising Christmas markets, lights and festivals.
Going to Derby at the weekend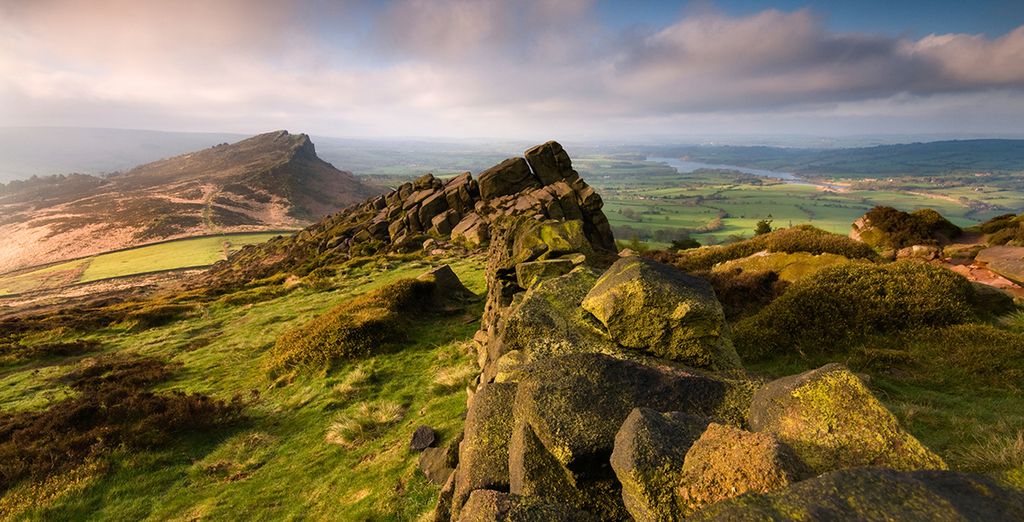 Derby is easy to access via rail and bus. The train station is located just southeast of the town centre, with ample connections throughout the weekend. The best way to explore the region, however, is by car. This will give you access to the breathtaking Peak District and surrounding country estates. Just be careful visiting attractions on Sundays as hours are often more limited.
Where to eat? The best districts and restaurants
Derby has become an exciting city to dine in. New restaurants are opening up with Derbyshire-sourced ingredients and impressive menus. Look for restaurants in the Cathedral Quarter, especially within the Blacksmiths Yard. As for local specialities, pubs are an excellent source of classic English dishes.
Nightlife in Derby
Derby's nightlife is fairly subdued, with ample cosy pubs and waterfront bars to see the night in. For energetic groups looking for exciting nightclubs, you're best served by Wardwick Street. This area holds clusters of modern bars and clubs, some of which are open until the early hours.
Our practical advice for a weekend in Derby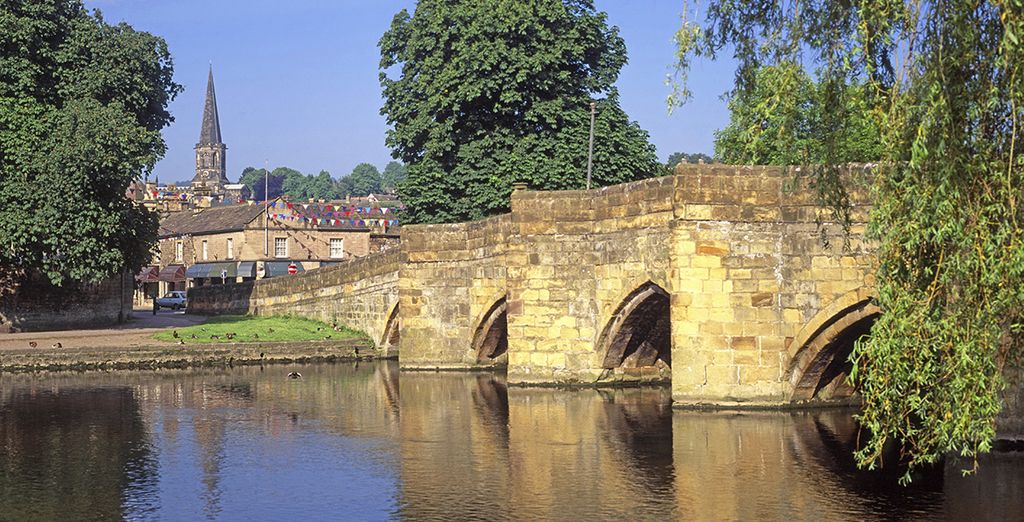 What to pack for a weekend in Derby?
Derby is the gateway to the Peak District. Ensure that you pack good walking clothes to tackle this region's impressive natural terrain. Seasonal clothes are a must, with sun cream essential in summer. It's best to pack an umbrella no matter the season, just in case.
What budget to plan?
It's important to plan your journey in advance to save on your booking. Although Derby is a modest city, research the cost of visiting country estates if you're heading into the Peak District. You may have to pay for parking costs too, depending on where you're visiting. As for hotels, you'll find great deals at Voyage Privé through short stay weekend trips.
Useful information before going to Derby
Although Derby is a modern and forward-thinking city, many of its best hotels are located in the countryside. Many old manor houses and hotels don't have in-house USB convertors. You must take power chargers with you to ensure that your tech is juiced up during your stay.