Italy Travel Guide
Explore Italy with our free Travel Guide ✅. Top experiences in Italy: Rome, Pompeii, Venice...✈ find out the best places to visit.
Travel to Italy
Italy has attracted visitors for centuries and today it welcomes over 50 million visitors every year, making it the fifth most visited tourist destination in the world. Italy first became popular with tourists during the 17th century, when it was a central part of the Grand Tour - a series of destinations visited by wealthy young people in search of enlightenment. Thankfully today, it is not only the elite who can afford to enjoy travelling in Italy – with destinations such as Rome, Venice, Florence, Naples and Pompeii now visited by millions of tourists. A rich cultural heritage, a wealth of historic sites, excellent cuisine and a warm welcome make Italy the perfect holiday destination.
The top 10 things to see and do in Italy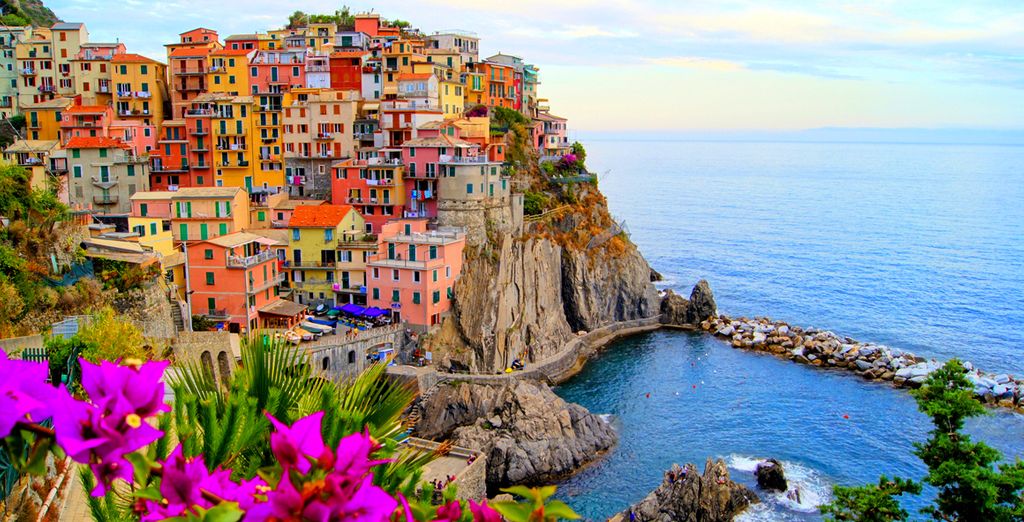 1. Rome

From the Pantheon to the Colosseum, this city is steeped in awe-inspiring remains of the Roman city. Yet Rome's ancient heritage is just one of many reasons to spend time in the capital. See fine art at the Galleria Borghese, relive movie moments from Roman Holiday at the Trevi Fountain and the Bocca della Verita, or just soak up the atmosphere at one of the piazzas.
2. Venice

Take in the beauty of this historic floating city with a visit to the Doge's Palace, a wander round St Mark's Square, and a trip on a gondola. You can also stroll across a multitude of famous bridges, or take the vaporetto waterbus to see the colourful houses of Burano. Don't forget to sample the tiramisu – a dish which has its origins in the city.
3. Florence

One of the most romantic cities in Europe, Florence is as beautiful as the surrounding Tuscan countryside. Must-see attractions include the Ponte Vecchio, the medieval Cathedral Santa Maria del Fiore, also known as the Duomo, and the Uffizi gallery, which houses famous works by Botticelli, Michelangelo, Leonardo da Vinci and many more. The Boboli Gardens are delightful and afford breath-taking views across the city with its iconic red roofs and exquisite architecture.
4. Pisa

The Piazza dei Miracoli is home to the famous leaning tower of Pisa. The tower is now 845 years old, but its tilt has been stabilised in recent years and it is now expected to be structurally sound for the next 200 years. One of Pisa's newer attractions is the Palazzo Blu gallery, which hosts a range of shows and exhibitions.
5. Italian Lakes

Lake Garda, the largest lake in Italy, and Lake Como have been favourites among the rich and famous for many years, but all the lakes have something to offer, whether you are looking for a romantic getaway or an active holiday with walking and water sports.
6. Milan

Famous for being the fashion capital of Italy, Milan is an elegant city in the Lombardy region of Italy. It is home to the world's fourth largest cathedral, the gothic Duomo di Milano, which took over 500 years to build. Opera fans won't want to miss the chance to visit the famous Teatro all Scala opera house.
7. Naples

One of the western world's oldest cities, Naples has UNESCO World Heritage Site status for its historic centre. The Museum of Naples is considered to be the most important museum in the world for Roman history. Don't miss a visit to one of the world's oldest opera houses – the Real Teatro di San Carlo – and make time to take a stroll along the city's picturesque waterfront promenade.
8. Pompeii

Just a short journey from Naples lie the ancient ruins of Pompeii. Many tourists take half a day to visit the site, but it is a fascinating place and you may want to allow a full day. You can combine a visit to Pompeii with a visit to Mount Vesuvius, the volcano which caused the town's downfall in 79AD.
9. Sorrento

Nestling on top of the cliffs along the Amalfi coastline, Sorrento is a picture-perfect town which offers stunning views across the Bay of Naples. The area is known for its orange and lemon groves, while the town is famous for its bustling medieval streets lined with artisan workshops.
10. Sardinia

Italy's second largest island is a stunning combination of forest and coastal landscape. Sardinia is not just home to some of the Mediterranean's most gorgeous beaches, but also to a wealth of historical sites. You can fly direct to Sardinia from the UK, or travel there via mainland Italy and take the ferry over to the island.
When to go to Italy
The best time to go to Italy depends on the type of holiday you are planning. Sightseeing trips to cities can be taken at any time of year, whereas a beach holiday or activity holiday will be more weather-dependent.
Each season has its pros and cons. The summer months almost guarantee you warm weather in Italy, but the major tourist spots are extremely busy in places such as Venice, and some people may find the heat in the city too much. For example, during July in Rome the average daytime temperature is 26°C.
ITALY WEATHER

If you travel outside the peak season of mid-June to August, you can avoid the crowds and pay less too. Visit Venice during September and you will find the canals are far less congested and temperatures are still pleasantly warm.
During the winter it is quieter still. Some businesses have a short shut-down during January, but even at this time of year there are still enough tourists for most shops and restaurants to stay open. Museums and galleries are generally open all year round, although they may close earlier in the winter months.
How to get there?
Flying is the most popular option for travelling to Italy from the UK. There are many flights from London and regional UK airports to Italy's major cities, including Rome, Venice and Milan. A direct flight from London to Rome takes less than 2.5 hours.
If you want a leisurely journey to Italy, you can opt to travel by train. The first leg of the journey is to travel on the Eurostar to Paris. From there you can take a direct train to several Italian cities. Some routes are only available on a sleeper train.
The drive time to Italy is likely to take at least 22 hours. The full journey time will depend on a range of factors, including whereabouts you start from in the UK, your destination in Italy and how many stops you choose to make. If you drive your own car in Italy you need to carry proof of insurance and of car ownership with you as well as your passport. While the UK is still a member of the European Union, your UK driving licence is valid in Italy.
Which hotel to choose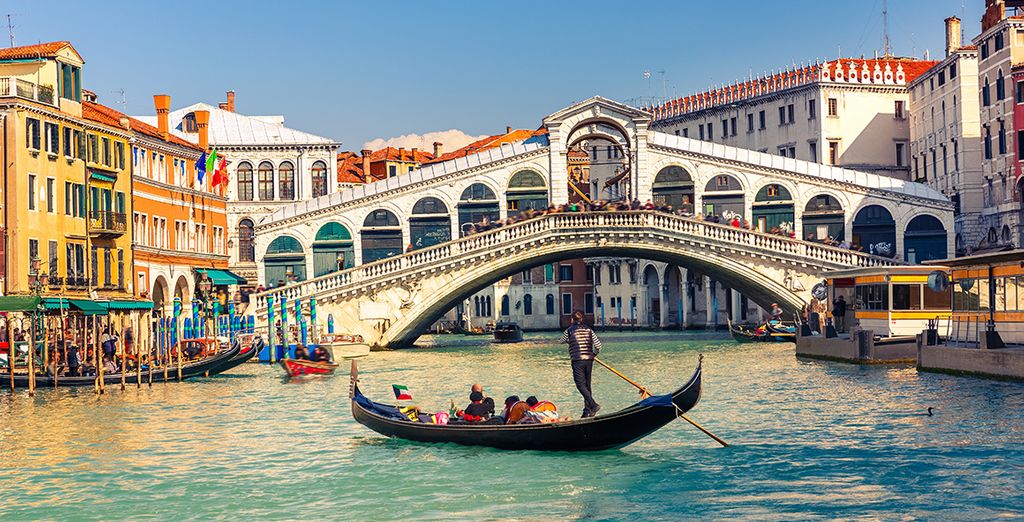 1. Venice

The newly refurbished 4* American Dinesen Hotel is housed in a former palace dating back to the 18th century. Today it offers stylish and sophisticated rooms and all the facilities you would expect from a luxury hotel. The American Dinesen is just moments away from many of the city's famous sights, such as the Grand Canal, the Palazzo Grassi, St Mark's Square, and the Rialto Bridge.
2. Rome

Treat yourself to a stay at the luxurious La Griffe Roma – McGallery Collection by Sofitel. Its central location means the Spanish Steps and the Trevi Fountain are in easy walking distance. Take in the fabulous view of the city and watch the sun go down from the hotel's rooftop bar.
3. Florence

Situated in a central position, just a short walk from the Santa Maria Novella church and the Duomo, the 4* Hotel Palazzo dal Borgo is furnished with antiques and decorated with beautiful frescoes. Relax in the hotel's tranquil courtyard garden or browse the collection of art books in the hotel's cosy lounges.
The Hotel Cerretani Florence – McGallery by Sofitel was once a palace, but is now a sophisticated hotel with contemporary styling. It is conveniently situated for the train station and is just a short walk away from the Duomo.
Culture in Italy
Italy has an abundance of festivals throughout the year. Venice is particularly well known for its festivals:
Carnevale: masquerade balls are held in the city. You need an invitation to attend one of the balls, but there are free street artists and concerts open to anyone. Carnevale runs from 27th January to 13th February.
Festa della sensa: during the last weekend of May, Venice celebrates its maritime heritage with a procession of boats and a series of races.
Venice Film Festival: attracting some of the biggest stars of the silver screen, the prestigious Venice Film Festival is just part of a larger cultural event, the Venice Biennale, which celebrates architecture, art, dance, music and theatre.
Regatta: the party atmosphere descends upon Venice again, as all sorts of boats and gondolas form a procession starting on the Grand Canal.
There are many festivals in other parts of Italy too, including:
The Battle of the Oranges, Ivrea: held in February, this festival is a series of battle re-enactments, including what is in essence a giant food fight, with teams hurling oranges at one another. Spectators wear red hats to differentiate themselves from the participants, who wear protective helmets to shield themselves from the orange missiles.
Scoppio del Carro, Florence: every Easter Sunday, an elaborate model dove is released to mark the start of a sensational firework display.
Opera Festival, Verona: from late June to early September, the Roman amphitheatre hosts a series of magnificent operatic performances. Not to be missed if you love opera.
Local practices and customs:
Italy is more family-oriented than many nations. Children are made very welcome in restaurants and it is not unusual to see families with young children eating out together quite late into the evening. In the north of Italy, a home will usually accommodate just a nuclear family, whereas in the south you will often find extended families living together in one house.
The map of Italy
Our practical advice for Italy: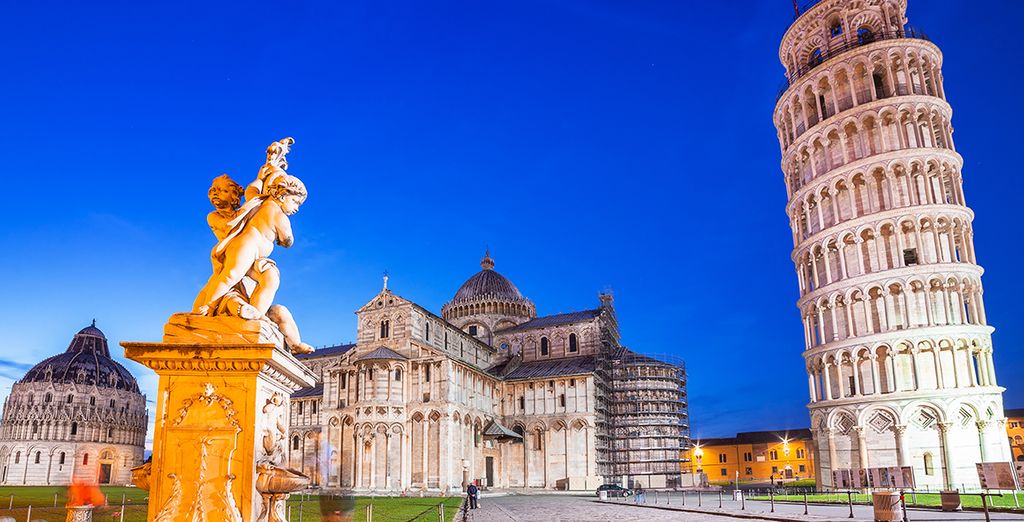 What to bring back from Italy

Leather goods: from bags to sandals, you will find superior quality leather goods available throughout Italy in local markets as well as luxury boutiques.
Olive oil: look for oil from small artisan producers and try before you buy.
Paper: premium paper and notepads, from brands such as Murillo.
What currency to use?

The currency of Italy is the Euro. Credit cards are widely accepted in shops, restaurants, hotels and more. You will need cash for smaller purchases, and you can use your credit card to withdraw cash at many ATMs.
What is the time difference in Italy?

The local time in Italy is one hour ahead of the UK. Daylight saving time is applied in Italy as in the UK, so the one-hour time difference is consistent throughout the year.
What language is spoken in Italy?

Italian is the official language. You may hear other languages spoken, including regional dialects, and in the far north of the country some people speak German as their first language. In areas popular with tourists English is widely spoken and in many restaurants you will often find menus translated into English.
What to pack for your holiday in Italy

Unless you are traveling in the depths of winter, you should be sure to carry sunscreen with you in case you experience some of Italy's hotter weather. For a summer holiday, you will need thin clothing, preferably in cool fabrics such as cotton. Pack clothing which can be layered in case evenings are cooler. If you plan to explore some of Italy's historic sites, make sure you pack suitable footwear.
How long to stay

You should allow several days to explore any of Italy's major cities, and longer if you plan to visit attractions in the surrounding area too. For a visit to the Italian Lakes or a beach holiday on the Adriatic or Amalfi Coast, you might want to allow at least a week.
Family activities

If you are taking a city break you can encourage children to take an interest in art galleries with guide books designed specially for younger visitors. Children are never side-lined in Italy and will be welcome with you at attractions and restaurants. If your children are interested in history you will have no trouble keeping them amused in Italy with the wealth of ancient sites to explore, from the Colosseum in Rome to the ruins at Pompeii.
Travelling to Italy with your pet

If you want to bring your four-legged friend to Italy, you will need to have an EU pet passport and have your pet vaccinated against rabies. You also need to make sure that your pet is micro-chipped. Your dog should be kept on a lead in public, and you need to have a muzzle available, although your dog will only need to wear it if requested. Note that dogs are not allowed into museums or churches.
Sockets

Pack an EU travel adapter for your trip to Italy as you will find wall sockets are the two or three round pin type, with the EU standard 220-230 V.
Dress code

There are no strict dress codes in Italy. However, Italians are arguably some of the best dressed people in the world, so if you like dressing in style, you have every excuse to do so in Italy. In general, it is a matter of applying common sense when it comes to deciding what to wear. If you are dining at a smart restaurant, you should obviously avoid turning up in shorts and flip flops. One point to note is that if you visit a church or sacred site, you will be expected to show respect by covering up your shoulders.
Tips

Tipping is expected for good service in cafes and restaurants, where 10-15% is normal. You may find some restaurants add a service charge to the bill before they present it, so check this before you pay. Tips will also be appreciated by porters and housekeeping in hotels and by taxi drivers.
Discover more travel guides.
FAQ Travel Guide Italy