Malta Travel Guide
Malta is a lovely holiday destination. Here is a short Malta travel guide to give you an overview to help you pick your best Maltese holiday.
Top 10 Things to Do and See in Malta
Malta is a series of islands, just south of Italy and benefitting from a wonderful climate. There is a lot to do on the islands, and something to suit everyone: from rest and relaxation to exploring and physical exertion. Here are ten popular sites and activities
Upper Barrakka Gardens :
This gorgeous public park lies along the shore, offering a superb view of the Grand Harbour. It is packed with interesting statues commemorating famous Maltese inhabitants and also has many interesting buildings and edifices
Mdina :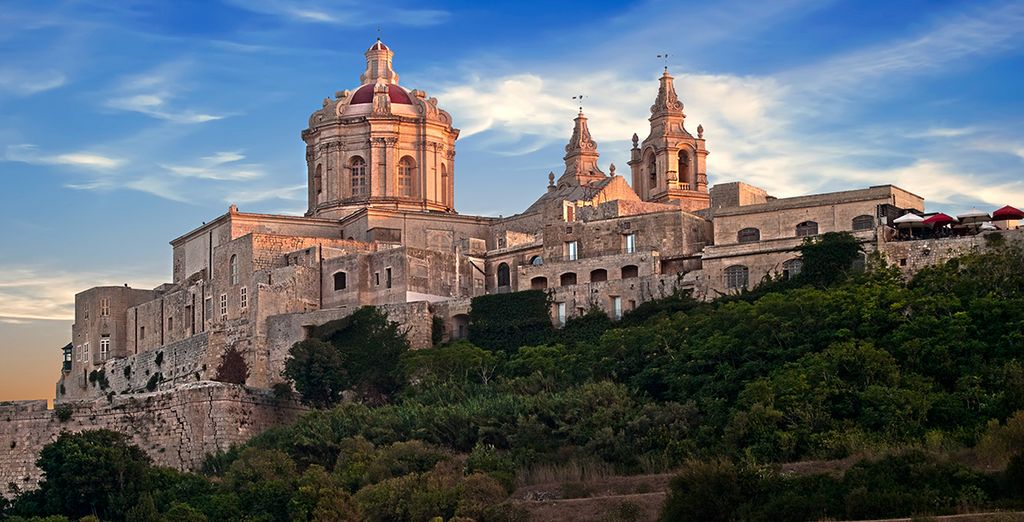 Visit the old capital of Malta for a glimpse of distant history. The city has been in place since the 8th century, and has been known as Mdina since the 11th. Ancient Greek, Roman and Phoenician histories all mention the island nation, so it is certain that it has been continuously inhabited for many millennia.
HMS Maori:
Dive beneath the sea to visit this venerable wreck, a British destroyer that was sunk by the Germans, ending up a mere sixteen metres below the surface. This makes it a relatively easy dive to beginner scuba divers and a popular site for free divers to practise their art too
Mosta Dome:
This Roman Catholic church was built in the early to mid-800s and the design mimics the Roman Pantheon. The church narrowly escaped destruction when a bomb fell through the dome but then landed in the nave without exploding. At one point, the dome was the world's third largest free-standing dome. It has lost this accolade, but the building is well worth a visit and looks stunning in photos!
Horse riding at Golden Bay: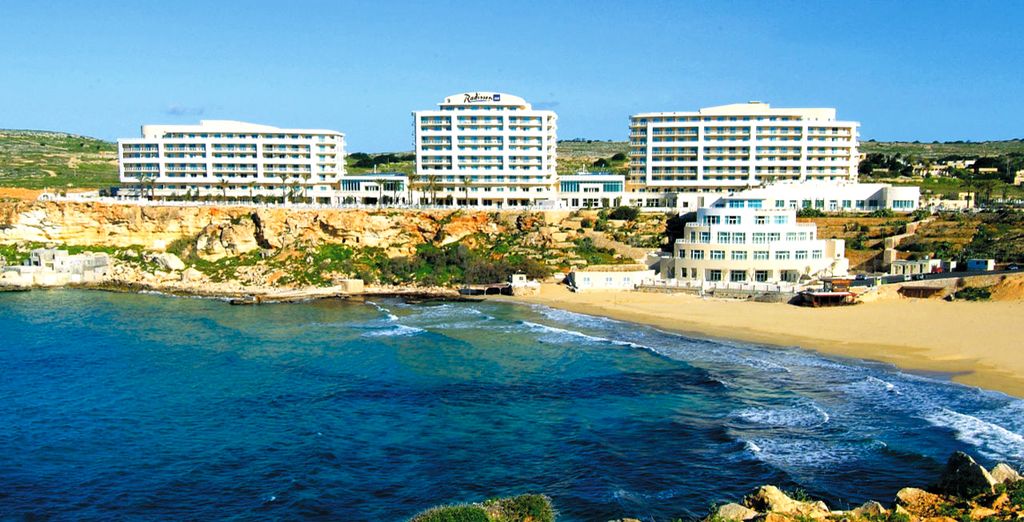 One of Malta's few soft sandy beaches, riding along the shore is a wonderful experience: cool and fresh in the early morning, warm and sociable in the middle of the day, heat allowing, and gorgeously picturesque at night, as the sun goes down.
Lascaris War Rooms :
This complex of tunnels and rooms form an underground bunker which was the head quarters of the war effort to defend the island during the Second World War. Afterwards, it was used by NATO for a time, but is now a museum, dedicated to showing a little hint of island war history to interested visitors.
Fort St Elmo:
From a humble watch post in 1417, to the current impressive fortification you can see today, this star fort has guarded Malta for many years. Visitors can explore the buildings as they learn a little more about Malta through the ages
Cave dive in Comino: Named for the aromatic herb cumin which used to grow well here, this island is one of the least inhabited of all Malta. It is home, however, to the Santa Maria caves which are beautiful and that can be explored by divers with sufficient training and experience.
Laze on the beach: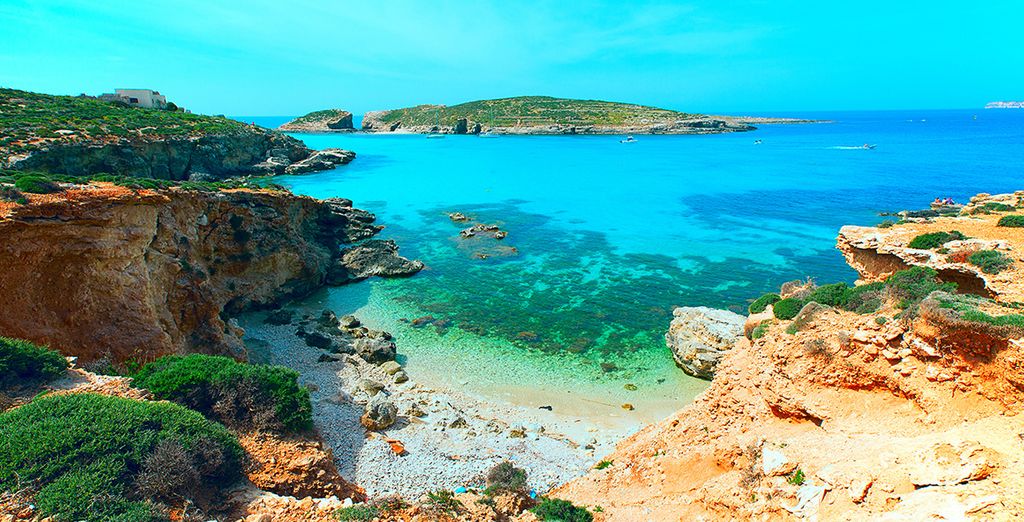 Malta's beaches tend to be fairly rocky, but there are some soft golden sandy beaches – usually attached to hotels – where you can laze the day away, working on nothing more than your tan.
Enjoy water sports: Jet skiing, wind surfing, diving and swimming: Malta is great for all of these. Once you have sorted out your accommodation ask about local water sports and you are sure to find something to suit.
When to Go to Malta
Summer time for beach holidays, great winter destination too, especially if you're more into walking and exploring – Nov and Dec are the rainiest months. Over 1.1 million tourists supported by a population of just 450,000
How to Get There ?
You can go by Boat: ferries & cruises or you can go by plane. The single international airport, accepts flights from a variety of starting points/ locations/ origins
Which Hotel to Choose in Malta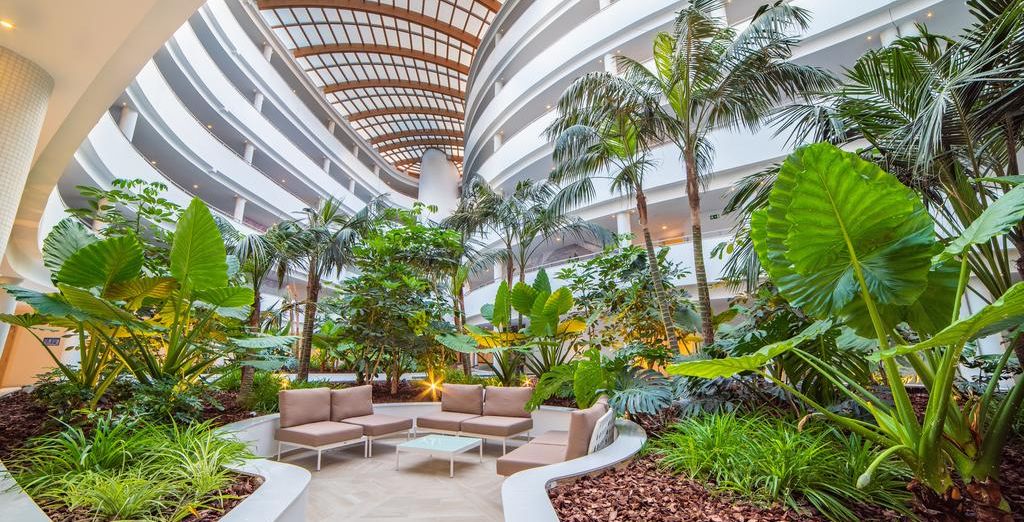 Enjoy sea or land views in this scrumptious Mellieha hotel, close to the island capital Valletta and a short trip away from the small sister island of Gozo. When you are not heading out to explore the beauties of Malta, you can laze by the swimming pool – or venture into the sea: the water here is warm and tranquil, perfect for swimming. You can also indulge in jet-skiing and other water activities, or you can destress in the Turkish hammam or visit the adult's only spa for some soothing pampering.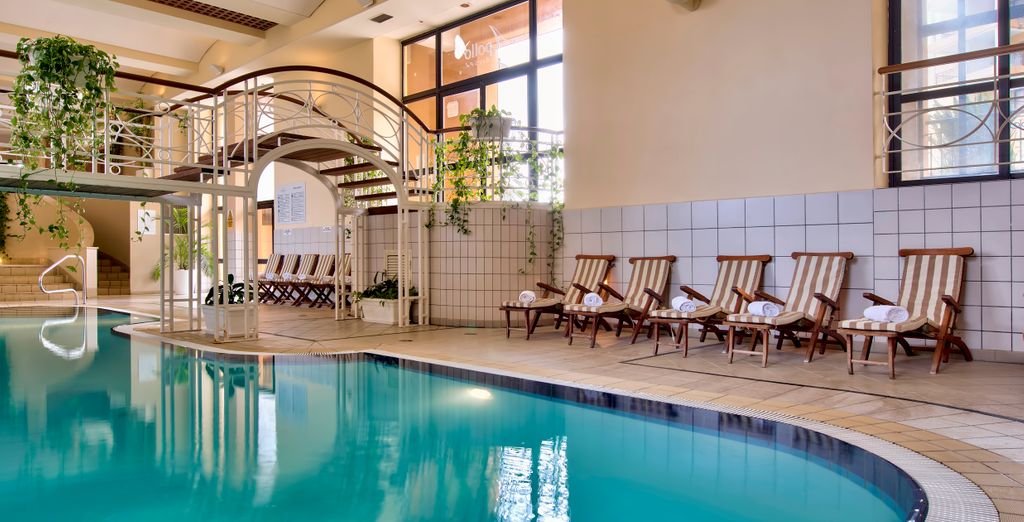 Two hundred and fifty high-class rooms in this glorious beach edge hotel mean that your stay will be within touching distance of the sea at all time. There are eight restaurants that range from roof-top al fresco to oenophile Bistro to seafood heaven, and all have breath-taking sea views that change constantly as you savour your meal. Six swimming pools, a pampering spa and access to water-based activities will ensure that your holiday is packed with fun and relaxation.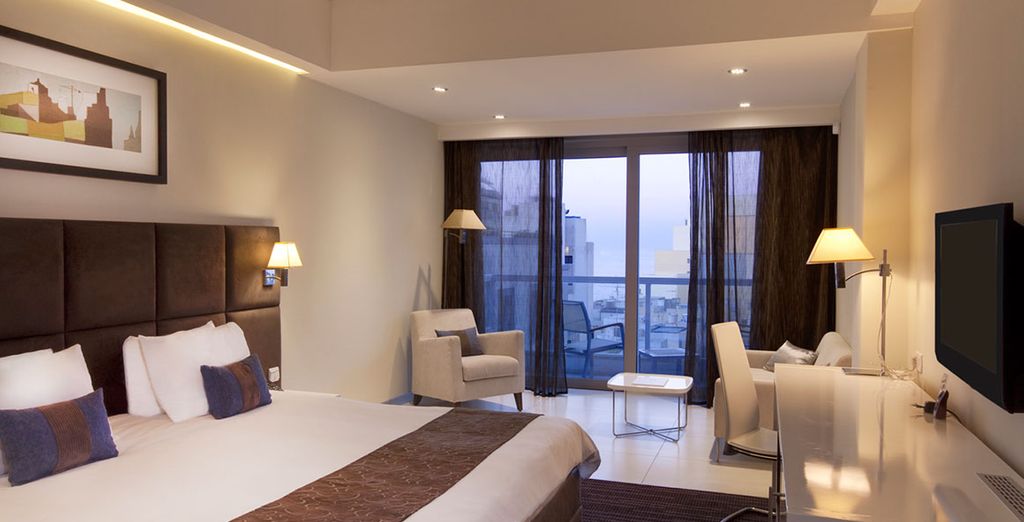 Just four miles from the capital city, Valletta, you can swim, surf and sunbathe to your heart's content at this small but perfect hotel. Visit the nearby Spinola Palace and dine in one of the many restaurants that crowd the waterside, admiring the picturesque fishing boats that still ply their trade in the waters just off the island. Have a flutter at the impressive Villa Dragonara casino, or simply relax in your room, while you rest before heading out for more fun in the sun.
Culture in Malta
Sample a Maltese sandwich for an authentic flavour of the country. Thick cut Maltese bread is piled high with tomato paste, tuna, onions and, often, capers and olives too. Follow up with a sweet treat of Figola, if you are visiting close to Easter: these sweet, almond flavoured iced biscuits appear in the shape of Christian symbols: hearts, crosses, fish.
The island chain is fairly religious, with 95% of the population declaring themselves Christian (and 93% of those are Catholic). The next grouping is atheists, at a mere four percent, while there is a tiny number of Muslims and Jews and other religions to make up the remaining one per cent.
Malta has a rich tradition in the arts: literature goes back at least two hundred years, and the musical style of g?ana (in which a debate between two people is sung to the accompaniment of guitar). Wonderful architecture abounds too, especially in the older areas of the island.
Local Practise and Customs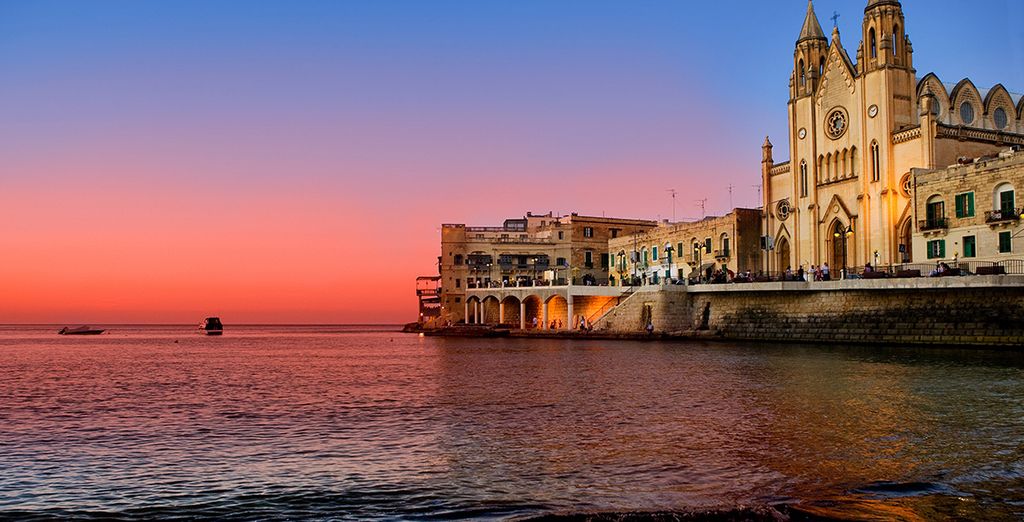 Do not be offended if a pregnant woman holds her nose as she walks past you, especially if you are about to take a bite of a piece of pizza or a forkful of seafood. Local tradition dictates that a pregnant woman must have a bit of any food that she smells, otherwise the child will be born with a birthmark in the shape of that food! She is simply trying to not smell the food, not accusing you of being smelly!
Be wary when trying to spot the time on a Maltese belfry: they often have two clockfaces on them – displaying different times! This is so as to not give the devil the time of day and keep him from disrupting church services. But how to tell the actual time? Use the clock on the right as that is the 'right' time!
Leftover bread – of any kind – can be thrown away if it has gone stale or is otherwise unusable, but it must be kissed first. Perhaps to show ensure that the household will continue to benefit from new fresh bread in other days?
The Malta Map
Our Practical Advice for Malta
What to bring back
Malta is famous for its hand-blown glass and a pretty ornament is the perfect memento of your visit to the island. Wrap it carefully to travel without breakage.
Malta used to own a fleet of colourful small buses that served for public transport. The buses weren't ideal and have been done away with, but they live on in the form of toy buses painted to resemble them. They make a great nostalgic souvenir!
A Maltese cross necklace or other jewellery. The flare-ended cross is instantly recognisable and will make a cool and interesting souvenir to remind you of your holiday.
What currency to use?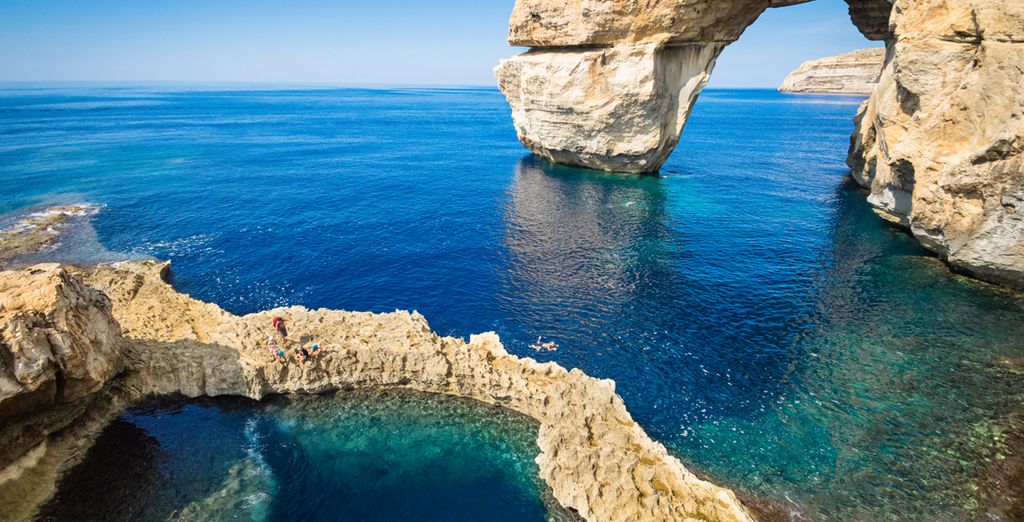 When Malta joined the European Union, they gave up the Malta lire in exchange for the Euro which is now the only national currency in the country.
What is the time difference?
Malta is one hour ahead of the United Kingdom, so there will be little in the way of jet lag for UK and European travellers.
What language is spoken in Malta?
Maltese and English are the two most widely spoken languages of the archipelago, with Maltese recognised as the national language.
How to get around Malta?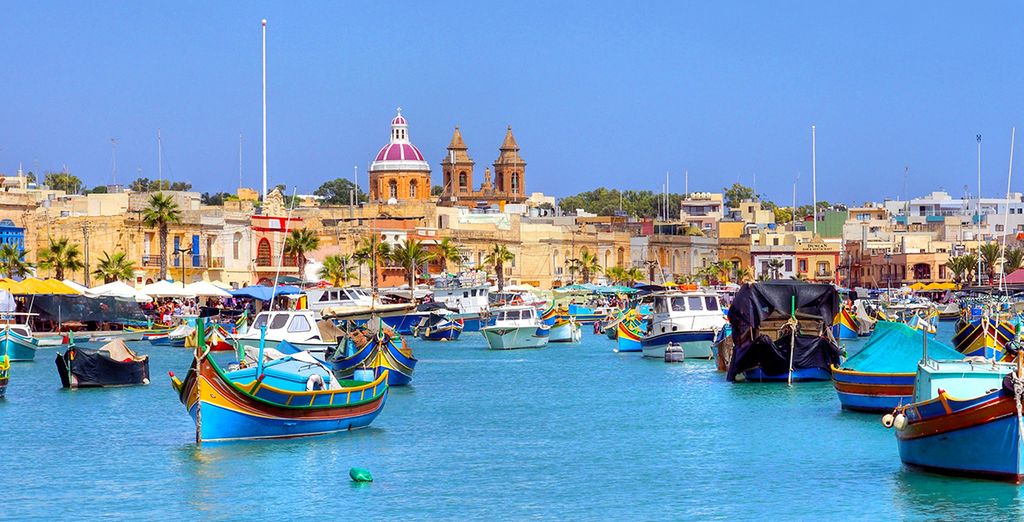 To get around on land there is a comprehensive bus service that runs frequently and cheaply. You can also hire a car, scooter or even a bicycle: the islands are not enormous and most places are less than a two-hour car ride away. To hop between the islands, there are many ferries and boat services, including some 'self drive' options.
What to pack to travel in Malta ?
The weather in Malta swings from mild to hot between winter and summer, and most of the rainfall occurs in winter. Therefore pack accordingly: shorts and vests along with sunshades, sunblock cream and hats for summer, and slightly more coverage for winter, with a pack-a-mac or umbrella in case you get caught up in one of the infrequent rain showers.
How long to stay?
To cover most of Malta fairly comprehensively – if somewhat hastily! – you can cover the most important sites and land marks within three or four days. For a more leisurely exploration, you could stay for between ten days and two weeks and be sure of seeing everything you want to see.
Restaurants on site
Restaurants abound. Over one million tourists visit Malta each year and the catering industry caters for all tastes and types of cuisine. You will be able to pick up a quick sandwich lunch, or enjoy a luxury four-course meal, all within easy travelling distance of your hotel – or, indeed, even inside your hotel!
Family activities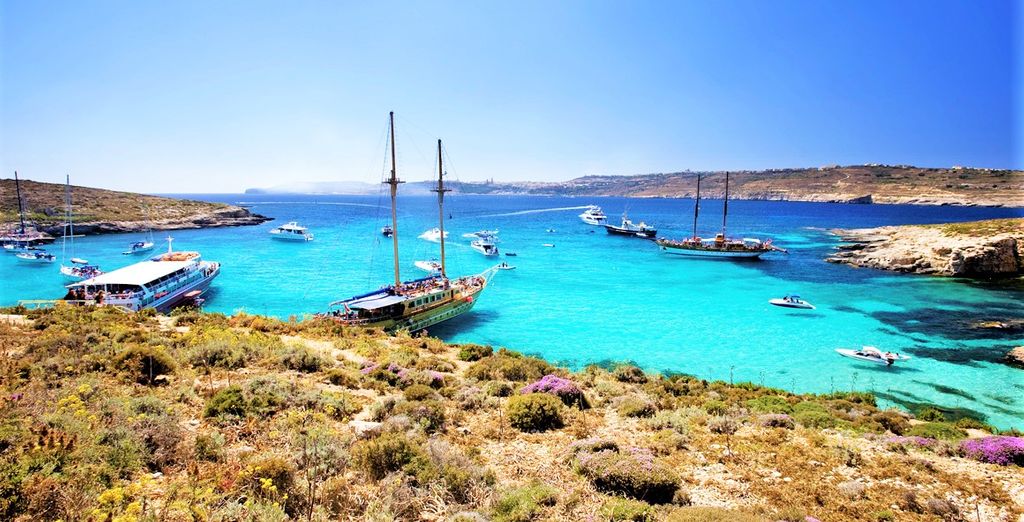 There are plenty of family friendly activities to try out, from exploring, to cruising around the islands to water parks and other fun seaside pastimes. Whatever you like to do as a family, Malta has something for you.
How to travel with your pet
As long as you live within the EU and have a current pet passport you will be able to travel with your animal. However, if you are outside this area, your animal will automatically be treated as having a high risk of rabies and will need to be in quarantine for up to three months before being allowed entry to the country.
Malta: What Budget to Plan
Malta is a relatively expensive destination and you will need to allow for up to 55 euros per person per day, excluding accommodation. You can travel quite cheaply, but if you want to experience the best of the island, try to bring as generous a budget as you can afford.
Practical Info for Your Visit to Malta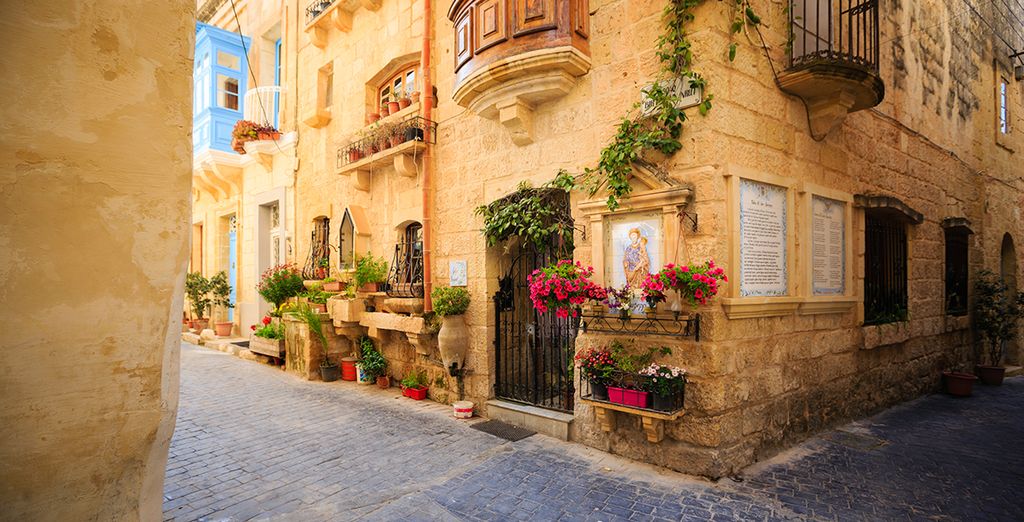 The sun will burn you badly! It is hot, but there is low humidity and a cooling breeze that can make it easy for you to overdo the sun exposure. Use a good quality sun cream and reapply it often, covering up after fifteen to thirty minutes sun exposure.
Customer service is leisurely and lengthy. This is great when you want to find out a bit about the place that you are staying in, less so when you want to grab a quick pint of milk for your tea! Do not expect to nip in and out of shops as Maltese shop assistants are friendly and garrulous!
It is a cat lovers paradise with an immense population of stray cats. The locals tend to them, providing food and water – sometimes even beds – for their feline compatriots. Perhaps not the best destination for the allergic though!
The final point in this Malta travel guide is that the electrics use the standard UK 3-pin 13-amp plugs, so travellers from the UK can bring their hairdryer without issues, while those from Europe might need a travel adaptor.