City Break Istanbul
Istanbul: the fascinating city where east meets west, the only city to straddle two continents. An Istanbul city break is the ideal opportunity for discovering amazing food, vibrant nightlife, and intriguing culture and the romance of the Bosphorus.
?Discover all our City Break Deals and our European City Breaks !
City Breaks in Istanbul : 5 things to see and do
1. The Hagia Sophia
?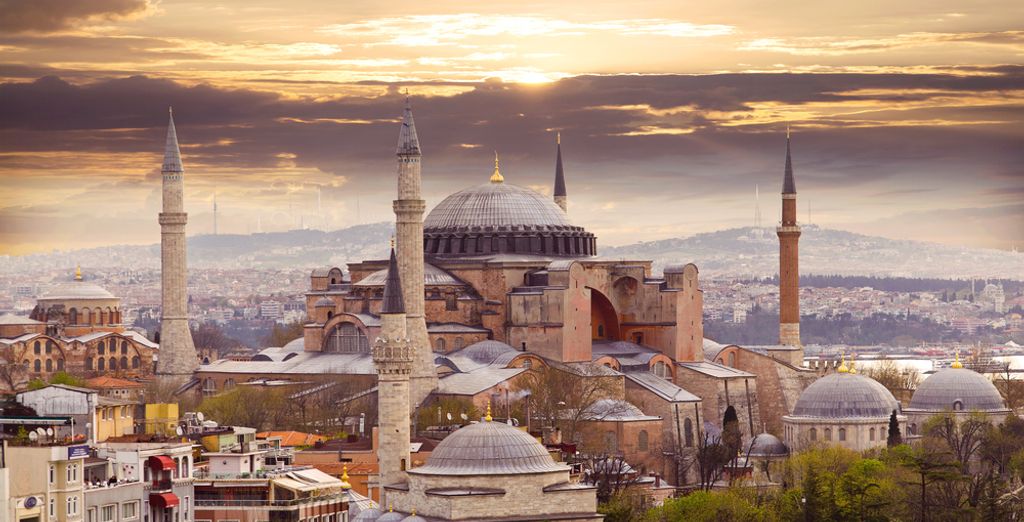 ?The building that houses the Hagia Sophia is well over 1,000 years old. Today it is a stunning architectural building that houses impressive mosaics, marble doors and jars and an overwhelming sense of the mystery and beauty that surround one of the wonders of ancient Constantinople. It will take your breath away.
2. The Blue Mosque
?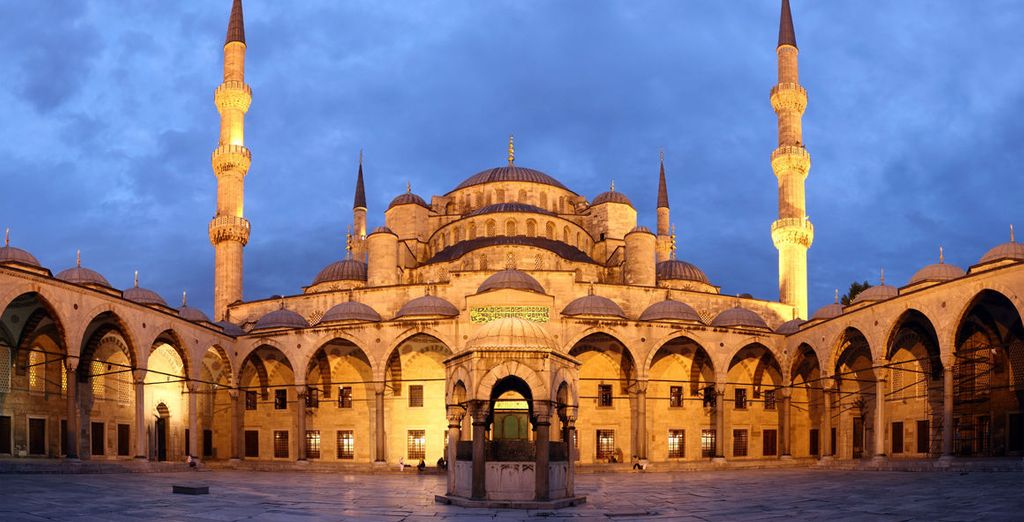 A stone's throw from the Hagia Sophia is the Blue Mosque. You will find this mosque referred to as the 'Blue Mosque' in tourist leaflets because of the colour of the interior tiles. However, this is slightly misleading as the blue tiles are mainly located in the largely inaccessible upper galleries. However, with six minarets the Blue Mosque remains a beautiful example of Istanbul's awe-inspiring imperial Ottoman mosques.
3. The Topkapi Musuem
?
?This Topkapi palace was the original residence of Turkish Sultans centuries before the Dolmbahçe Palace was built. It has an enormous garden and many adjoining small rooms which had specific functions and also showcased preserved items of Islamic heritage. Stunning views of the Bosphorous can be enjoyed from the outside balconies and courtyards.
4. The Beylerbeyi Palace
?
?Take the ferry across the Bosphorous and visit this pearl of a palace located on the Asian side of Istanbul. Once the summer residence of Ottoman emperors, the gardens are particularly beautiful.
5. The Grand Bazaar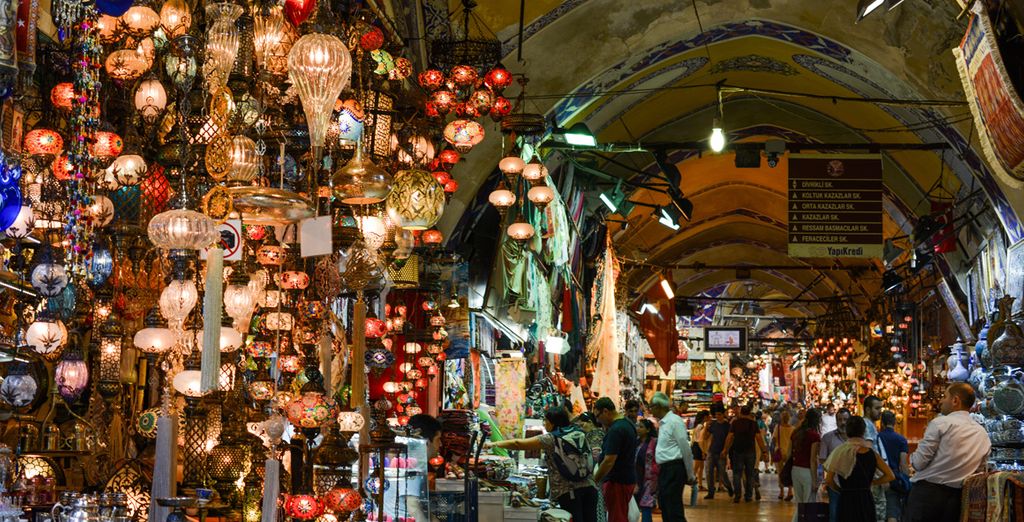 Claiming to be the oldest market in the world, the Grand Bazaar is certainly one of the largest with over 60 covered streets and alleyways where you can buy anything you want. be prepared to haggle!
The best hotels for a City Break in Istanbul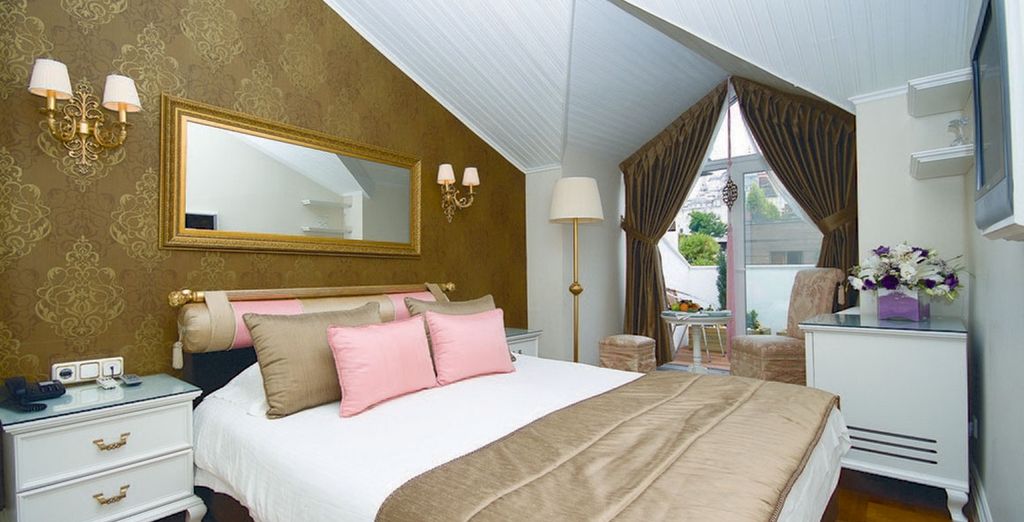 The Avicenna Hotel is a four-star traditional Ottoman style wooden house with 48 stylish and contemporary rooms. Located in the old town of Sultanahmet, this tastefully refurbished hotel is just a short stroll from the Hagia Sophia, Topkapi Palace and Blue Mosque.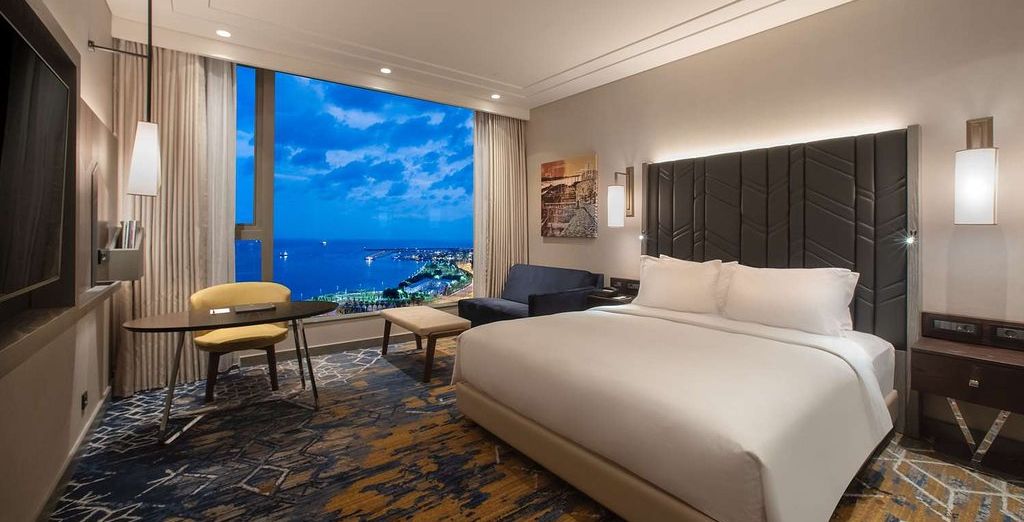 Five-start opulence and wonderful views of the Sea of Marmara await you at this luxurious and stylish five-star hotel with a 2,000 square-metre spa which boasts an impressive array of amenities.
?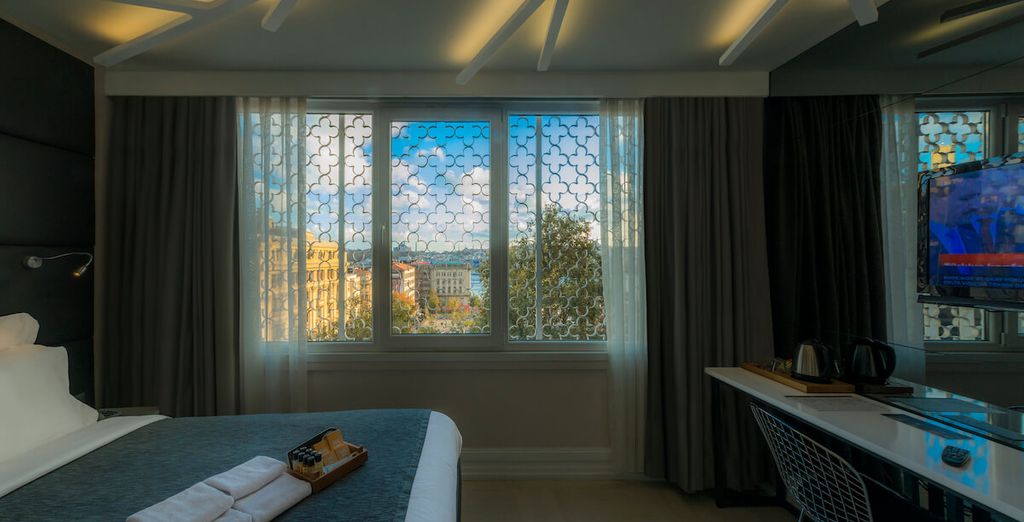 Stunning views of the Bosphorous, characterful and plush interiors and an enviable central location are the hallmarks of the Purl Boutique Hotel, a four-star brhotel known for its excellent customer service.
?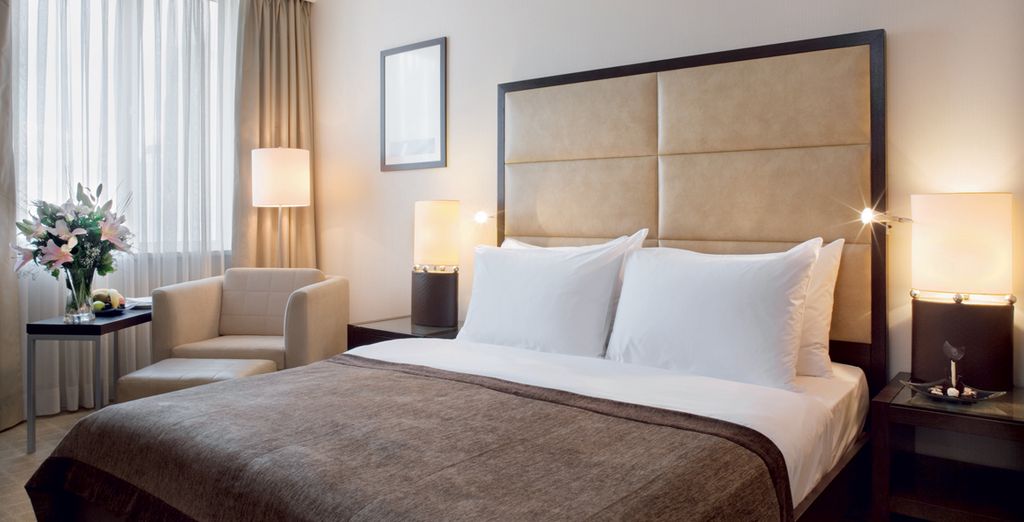 Located 30 minutes drive from the airport, the Moven Pick Hotel offers easy access to shopping malls and other major attractions. An all-day dining restaurant, luxurious rooms and a world-class wellness area characterise this five-star establishment.
?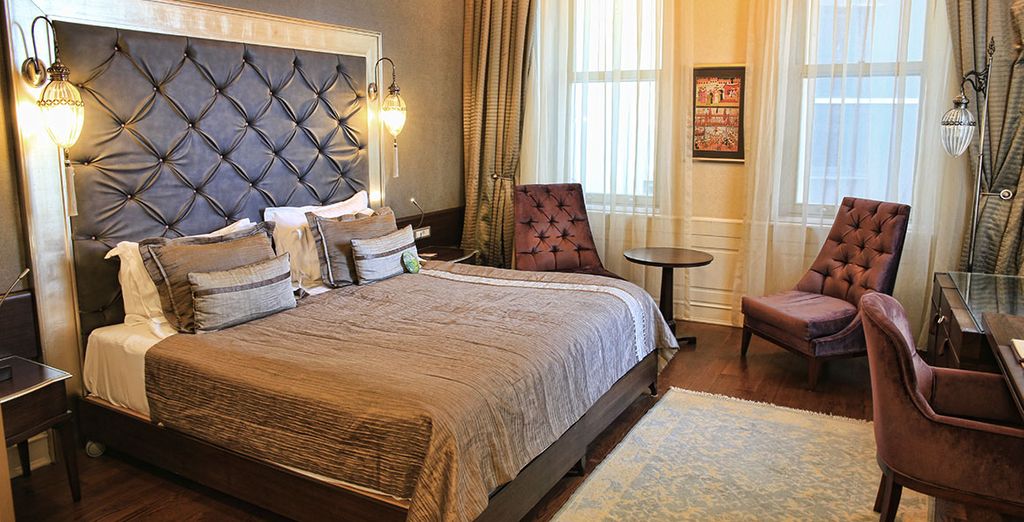 Relax in the heart of Istanbul's impressive Old Town at the luxurious Hotel Levni and Spa (5*), which provides roomy and modern accommodation with a gourmet restaurant and a wellness area.
Plan your City Break in Istanbul
The best time of the year to go to Istanbul

The best time to visit Istanbul is from March to May or between September and November. There are fewer crowds at the city's attractions are manageable, hotel rooms less expensive and daytime temperatures are pleasantly warm.
Going in City Break in Istanbul
Sabiha Gokcen Airport is the airport closest to the city centre, although there is also Istanbul New Airport. There are flights to Istanbul from around the UK, including all the London airports, Manchester and Birmingham. Flights take approximately 3 hours and 50 minutes. Once in Istanbul you can travel via the Metro, taxis, ferries, the Marmaray (a commuter rail line) or via a hire car.
Where to eat? Istanbul's best districts and restaurants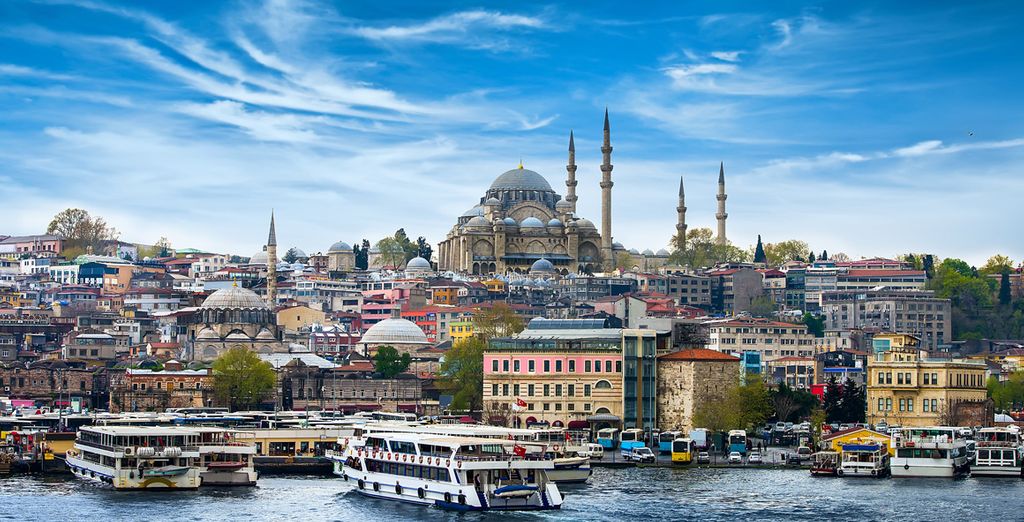 From sizzling street food to high-end gourmet dining experiences, Istanbul offers eating experiences to suit all palates. The Antiochia Restaurant offers reasonably prices contemporary Turkish food and is extremely popular. The Asitane Restaurant is committed to reviving the cuisine of the Ottoman Palace, using traditional cooking methods and is justifiably proud of reviving over 200 forgotten recipes.
Nightlife in Istanbul
Istanbul is packed with lively bars and nightclubs. Head to Taksim Square for some of the best European bars or the Kadikoy area on the Asian side (Anatolia) for a vast array of nightclubs, grunge and jazz and shisha cafes.
Our practical advice for a City Break in Istanbul
What to pack for a city break in Istanbul?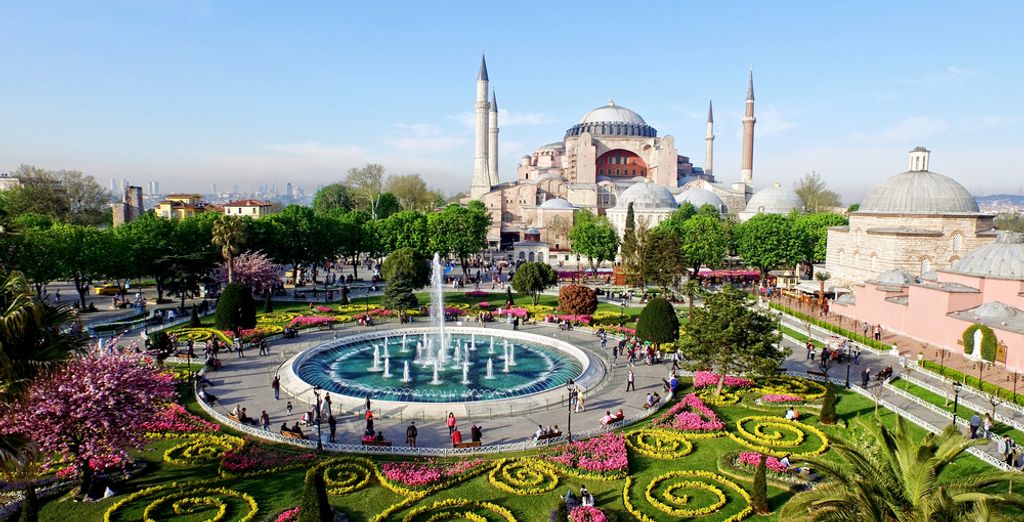 We recommend packing some earplugs is you don't want to be awakened by the early morning calls to prayer. Take conservative clothing for visiting mosques, such as a long dress or skirt or a pair of trousers rather than shorts. Most mosques ask you to cover your head, shoulders and legs. It is also sensible to take layers in case there is an unexpected change in the weather.
What budget to plan?
Most travellers aim to spend about TRY189 ($33) per day on an Istanbul city break, which is the average daily price according to the travel expenses of other tourists and includes food and transport costs based on bed and breakfast accommodation.
City breaks are usually short trips from Friday to Monday so are often great value; for example, you can save up to -70% with Voyage Privé.
Useful information before going to Istanbul
People in Istanbul speak Turkish but most people speak English. However, a few Turkish phrases would be widely appreciated and would be considered the height of good manners. Istanbul is three hours ahead of the UK. It is not recommended to drink tap water in Turkey, although it is safe, as it has a strange taste and smell owing to the filter process.