Last Minute Holidays to Menorca 2022/2023



Table of contents
Less frantic than Ibiza and less crowded than Mallorca, Menorca is the understated jewel in the crown of Spain's sun-drenched Balearic islands. The easternmost island of this Mediterranean archipelago is an oasis of relaxation. If you're in need of a break from the stresses of daily life, book a Menorca last minute trip to experience a place where life is lived at a less hurried pace, where the warm sunshine encourages listless mornings spent sunbathing on glittering beaches, and lazy afternoons wandering through the dusty streets of sleepy coastal towns.
The Voyage Prive travel expert's opinion on Menorca as a last minute destination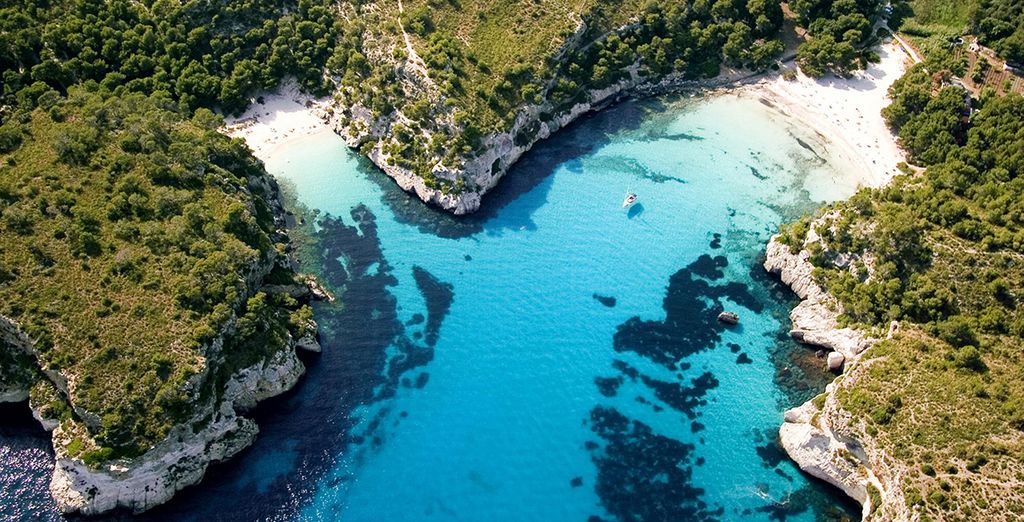 Menorca is that rarest of things: a beautiful travel destination that remains unspoiled and authentic. At Voyage Prive we recommend this stunning island to travellers looking for a more mellow holiday experience. It's the perfect destination to find pristine beaches to relax on, historic towns to explore, and delicious local food and drink to savour.
But Menorca isn't just about sleeping and eating! The more adventurous will find a range of sailing, kayaking, and diving activities to keep them occupied. Many of the island's beaches are best reached by boat or by demanding hike, but the rewards of pure white sands and azure seas are well worth the effort it takes to reach them. Meanwhile, budding explorers and historians can discover all manner of wonders on this secretive island, from hidden natural caves to mysterious monuments. Whether you have an urgent craving for a week on a beach or an action-packed short break, a Menorca last minute trip is sure to offer what you need.
Top 5 things to do in Menorca
We asked our travel experts at Voyage Prive for their top five things to do in Menorca. Here's what they came up with:
1. Hit the beach.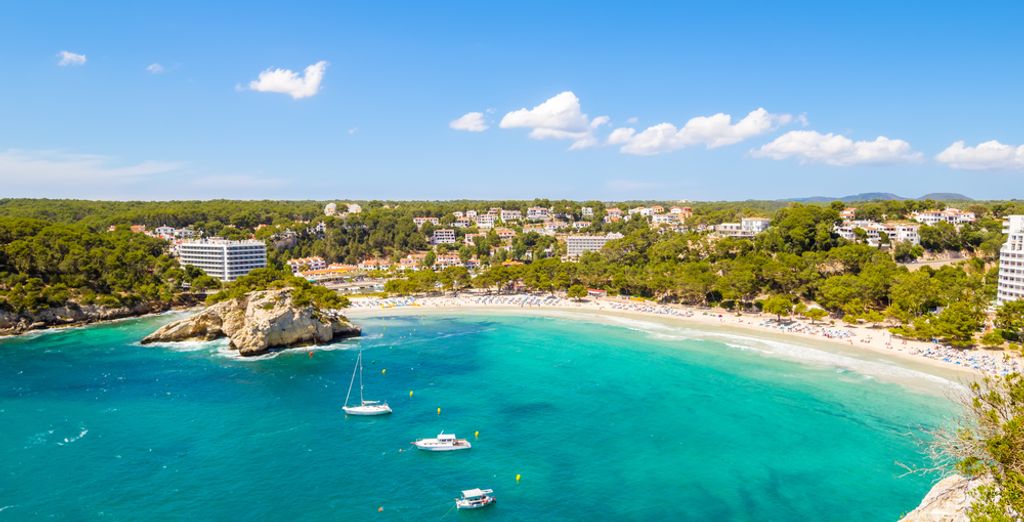 With 99 beaches (as many as Ibiza and Mallorca combined), Menorca is a sunbather's paradise. One of the best of the bunch is Cala Mitjana, a secluded, startlingly blue cove tucked away on the Southern side of the island. Accessible by car or boat, this glittering slice of paradise comes with an additional extra: the smaller sister beach, Cala Mitjaneta, accessible by a short trail or by swimming.
2. Hire a jet ski.
For a more adrenaline-fuelled experience of Menorca's beaches, try exploring via jet ski by booking a jet ski tour. Accompanied by a personal instructor, you'll be able to explore some of the best-kept secret spots on the island, or simply dive into the sea and spend some quality time with the diverse Balearic sea life.
3. Explore the old town of Ciutadella.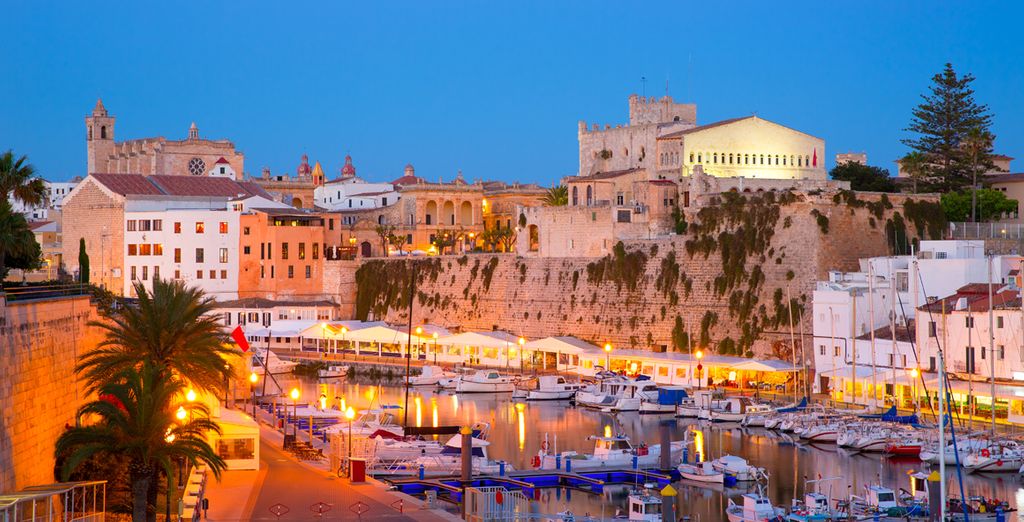 Menorca's second city, Ciutadella is a storied town with stunning architecture shaped by the island's tumultuous colonial history. Narrow alleyways open out onto quaint stone squares bordered by grand palaces, Gothic halls and medieval cathedrals. The port city is packed with cosy restaurants and sunlit terrace bars just waiting to be discovered by travellers weary from walking the dusty streets.
4. Enjoy a classic gastronomic combo.
You might expect Menorca to be a seafood lover's paradise, but the island's most distinctive dish is actually its cheese. Ever since the British imported Friesian cows to the island in the 1700s, Menorca has become a highly respected cheese producer. Nothing goes better with cheese than wine, and there's nowhere better to pair the two than Hort Sant Patrici, a combined vineyard, winery, and artisan cheese producer located near Ferreries.
5. Face your own mortality.
OK, bear with us here. Some of Menorca's most interesting historic monuments are those associated with death. Visit the Naveta des Tudons, an ancient funeral building and tomb dating back to 1200 BC, or explore Cala Morell necropolis, a pre-historic series of burial chambers cut into the bare rock of a barren gully north of Ciutadella. Architecturally and archaeologically significant, exploring these ancient structures is both a learning experience and an opportunity to reflect on the shortness of life, and the importance of living it to the fullest. And what better place to do that than on an island paradise like Menorca?
Which hotel to choose for a last minute vacation ?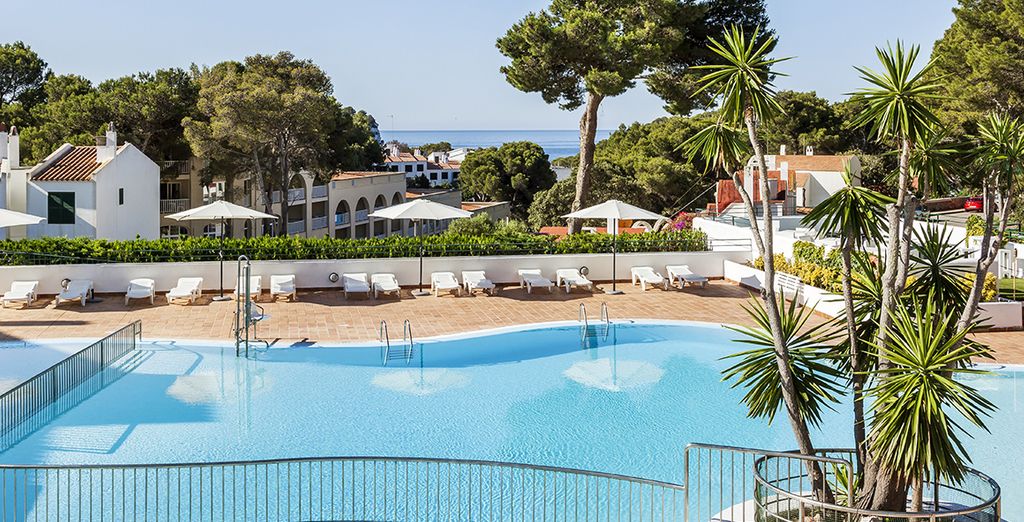 If you're visiting Menorca for a last minute family holiday, you'll find the ILUNION the ideal base for your stay. Fantastically located between Ciutadella and Mahon and with easy beach access, this apartment hotel has everything you need for a successful island adventure. And if you don't feel like exploring, an outdoor pool, Mediterranean restaurant, and full program of children's entertainment are all on your doorstep.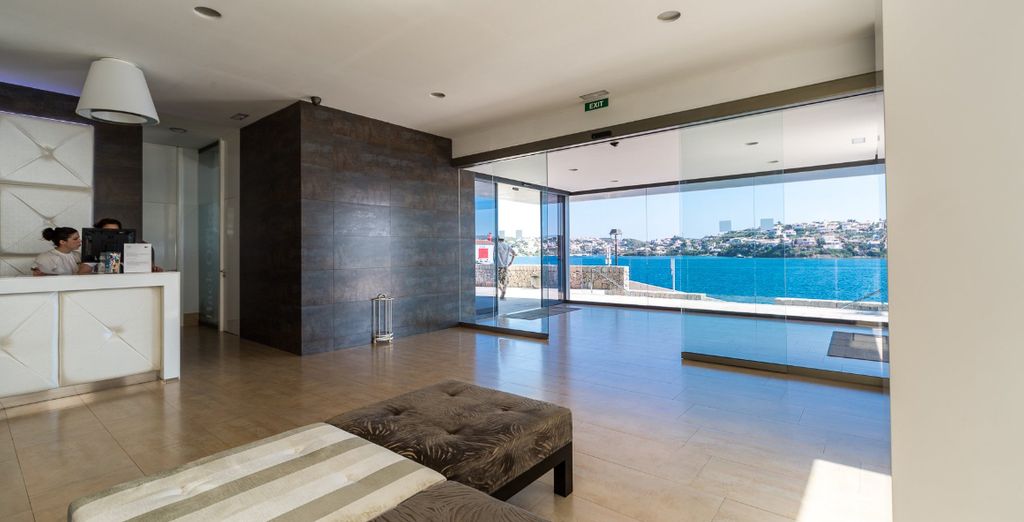 For an adults-only experience, you'll want the sophistication and splendour of the Hôtel Barcelo Hamilton. Situated in the beautiful village of El Castell, this hotel features avant-garde design and spectacular views of the Mediterranean, making it perfect for a relaxing, rejuvenating romantic getaway.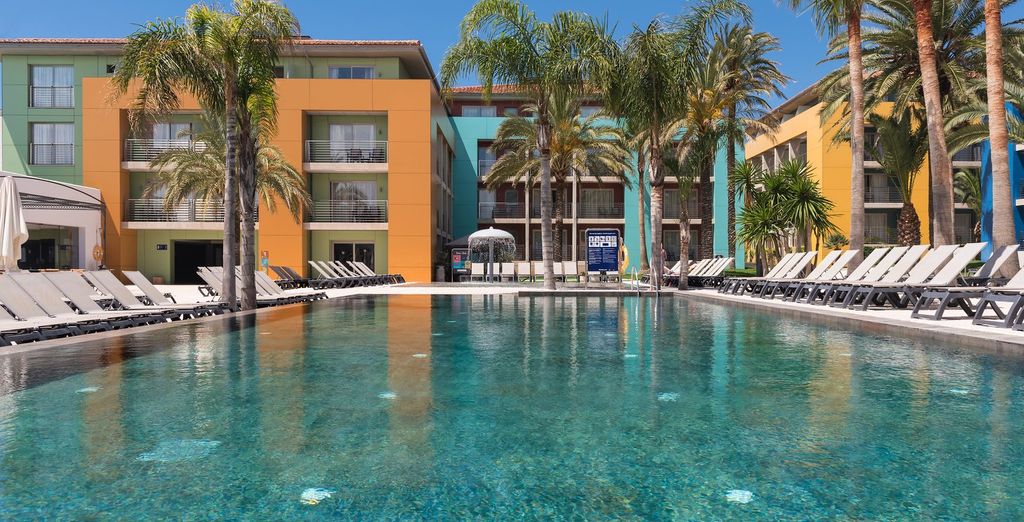 If you're looking for a hotel that has it all, look no further than the Occidental. This all-inclusive hotel located in pretty Punta Prima features a variety of restaurants and bars serving authentic regional food and drink, as well as a luxurious spa offering everything from Finnish saunas to Turkish baths.
Practical information about Menorca
What is the weather in Menorca?

Menorca's holiday season stretches from May to October, with August being the most crowded time and, not coincidentally, also the warmest. Daily highs of 29°C draw sun-seeking travellers during this month, but you can expect to enjoy mid-to-high 20 temperatures from June to September. Winter season is from October to April, and many hotels and attractions may be closed at this time.
What budget to plan?
Menorca's currency is the euro, and how far you stretch your budget will largely depend on the sort of experiences you're looking for. Menorca doesn't have to be an expensive destination by any means, but if you're after fine dining and once-in-a-lifetime experiences you could easily spend several hundred euros a day. Most of the time you'll be able to use credit or debit cards, but it would be advisable to keep cash handy too. Tipping is largely optional - most Spaniards will only leave small change in restaurants and round up to the nearest euro in taxis.
Get to Menorca by flying or by taking a ferry from mainland Spain. Travelling around the island is easy, particularly if you drive. Car or scooter hire is an affordable and fun way to explore, with car rental starting from around 35 euros for a day. If driving isn't your thing, both the buses and taxis offer a reliable way to get around.
Need a holiday in the sun? Check our last minute offers to the Balearic Islands !
Last minute deals in the region
Last minute deals to Balearic Islands