Last minute Santorini deals in a truly unique destination
Book the Best Last Minute Deals to Santorini with Voyage Prive ✅ Enjoy a sunny holiday and discover all the treasures of this island ⭐.
A truly unique destination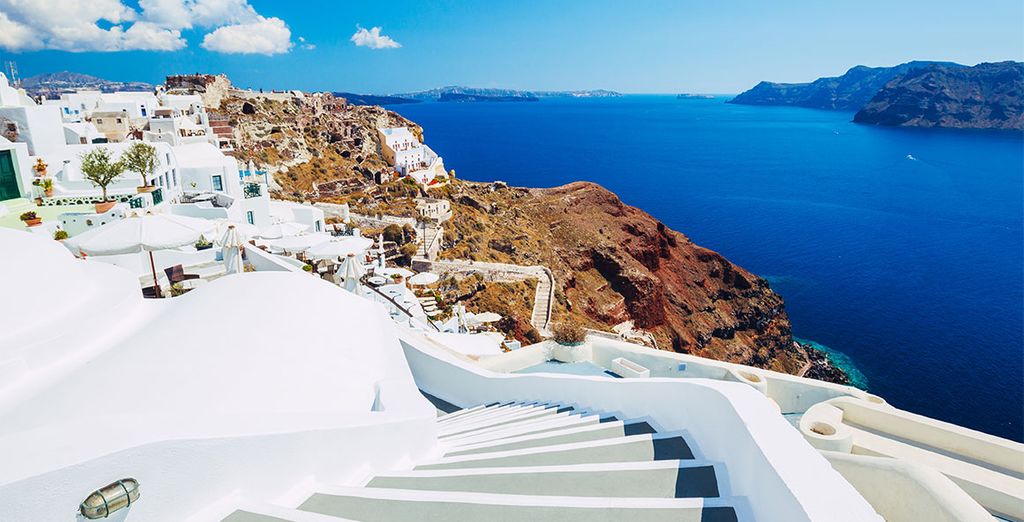 Few people are aware that the reason for the distinct appearance of Santorini is due to a volcanic eruption. Though devastating at the time, what remained is the island we see today covered in mountainous black volcanic magma. The beaches are things of wonder and are covered in white, black and even red magma stones. Exploring the oceans is like something from another world, as a giant crater still exists just off the coast. The island's inhabitants live primarily in two towns, Oia and Fira, which are as tantalisingly unique as the naturally formed landscape around them. The white houses with blue rooms are in stark contrast to the black rock on which they sit, making for a mesmerising and iconic place to stay.
So much to explore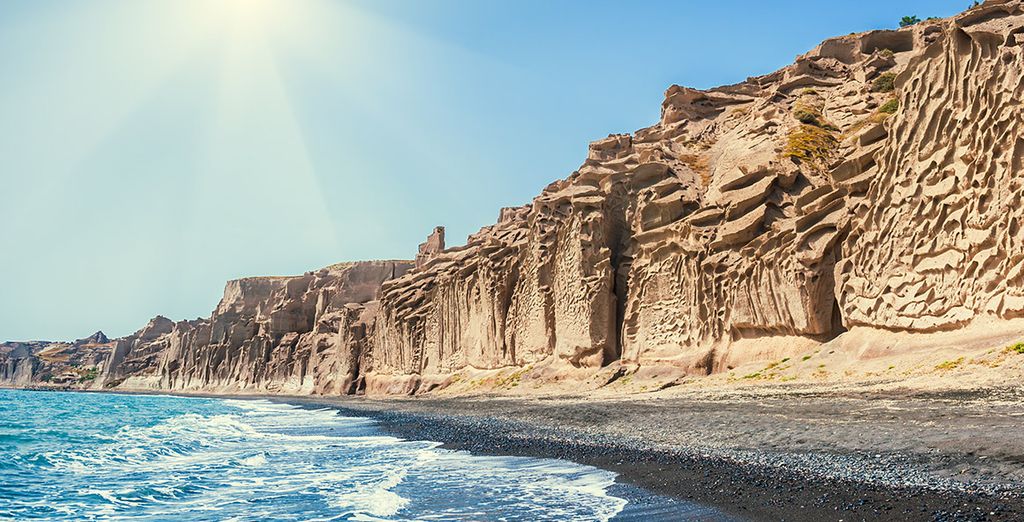 For a relatively small island, Santorini is the perfect location for you to independently travel the small coastal villages and immerse yourself in the native culture. However, what makes this exploration different is the means of travel, which is most commonly done by bicycle or donkey. The volcanic soil makes for the perfect conditions in which to grow unique grapes which go on to become vinsanto. If the island can't fulfil your desire to explore, guests often choose to visit "The Smoky Islands", where you can see steam vents and get a better understanding of how the island came to be the way it is today.
Evenings in style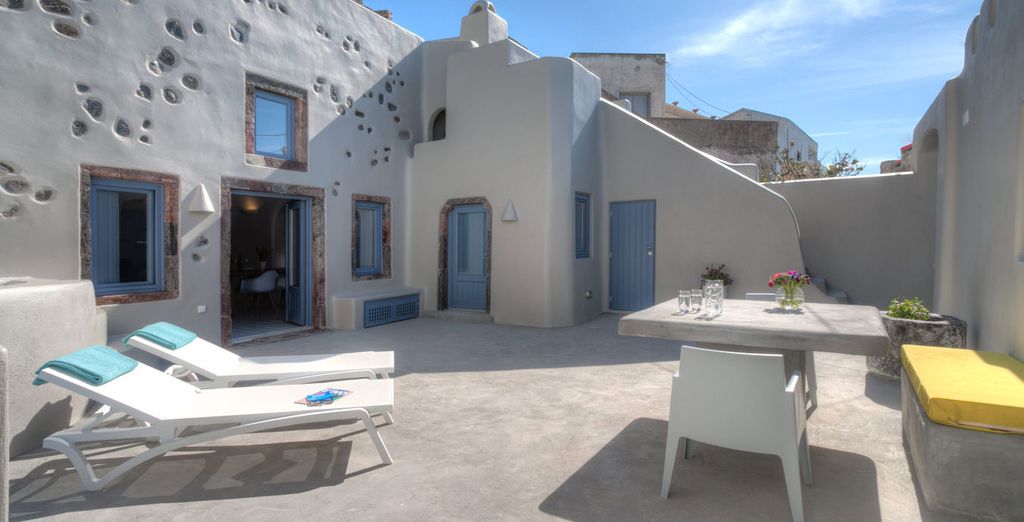 After long days exploring the wonders of Santorini, or simply relaxing by your private pool, some fine dining is on the cards. Santorini is famed, not only for its tasty vinsanto but also its diverse array of seafood and tomato keftedes, or fried tomato balls. But what truly makes the warm evenings special are the breathtaking sunsets that take place every evening over the sapphire blue Aegean Sea. This combination of delectable cuisine, great-tasting wine and picturesque surroundings will leave you nothing short of breathless.
For many, the dream of a luxury Santorini holiday is just that, a dream that can't come true. But we offer exactly that by providing exclusive deals on spectacular accommodation. These deals are reserved exclusively for our members, so sign up today to stay updated on last minute Santorini deals.