Discover the magic of Istanbul holidays



Table of contents
The only city in the world to straddle two continents (Asia and Europe), Istanbul is a place of mystery, romance and a fabulous history. It has been known under several names during its lifetime: Constantinople and Byzantium joining Istanbul for the top three, and the city was the capital for three separate empires: Eastern Roman, Ottoman and Byzantine, and thoroughly deserved that status. Even today, the city is Europe's most populous city, with over fifteen million inhabitants – more than many countries! – and boasts a wealth of history and culture dating back at least eight thousand years to 6,000BC.
Top Five Things to See and Do in Istanbul
1. Basilica Cistern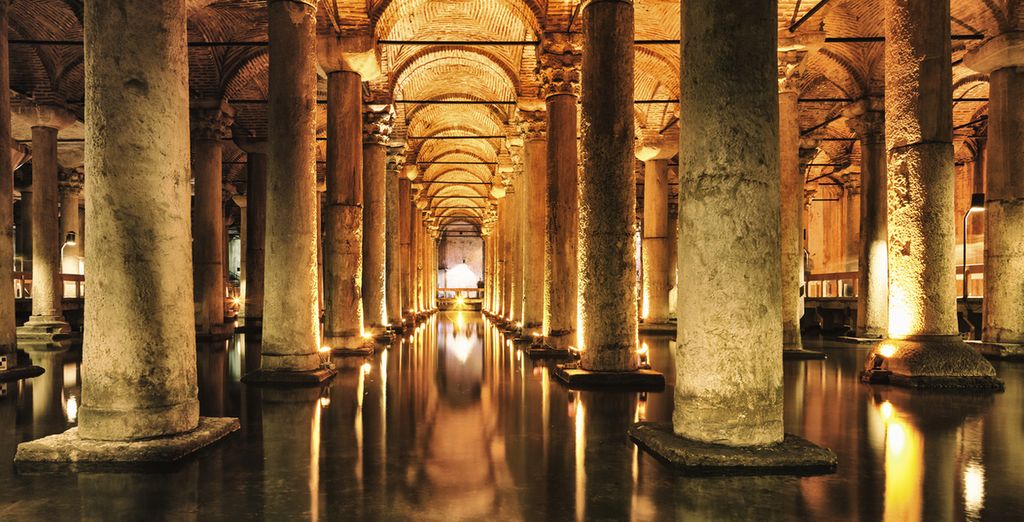 You cannot have hosts of public toilets decades before the royal palaces of France and England without a ready supply of water and an excellent drainage system. It may come as a surprise to many to learn that underneath the bustling streets of Istanbul, there are a plethora of cisterns, vast chambers designed to hold water. Perhaps the most famous of these, thanks to the likes of James Bond script writers, Clive Cussler, and Dan Brown (all of whom have featured the Basilica Cistern in their works – the movie Inferno, written by Brown, has none other than Tom Hanks diving under the surface to find the deathly viral package left by the villain) is the Basilica Cistern. Now only topped off with enough water to demonstrate the edifice's original purposes, the site is a tourist venue, boasting wide walkways, and even a café where you can enjoy a coffee in the cool cathedral gloom, under the mournful gazes, respectively sideways and inverse, of the two Medusa heads, pillaged from other sites and used to support the pillars that hold the cistern's ceiling.
2. Topkapi Palace
The former home and campaign offices of Ottoman sultans, this beautiful building has now been repurposed as a museum, although much of the palace complex is off-limits to the public. However, those rooms and features that are accessible are fascinating, and, since 1985, a World Heritage Site, and are well worth investing a few hours (or even days) in exploring. There are several secret passages that allowed for all sorts of palace subterfuge and shenanigans to occur – and there may even be one or two undiscovered secrets (although it is pretty well explored and mapped) that you can stumble across as you wander about. Ensure that you visit the armoury which is housed in the site of the Imperial Treasury, a fantastically well-protected part of the palace, that is home to over 1,300 years' worth of Islamic weaponry.
3. Grand Bazaar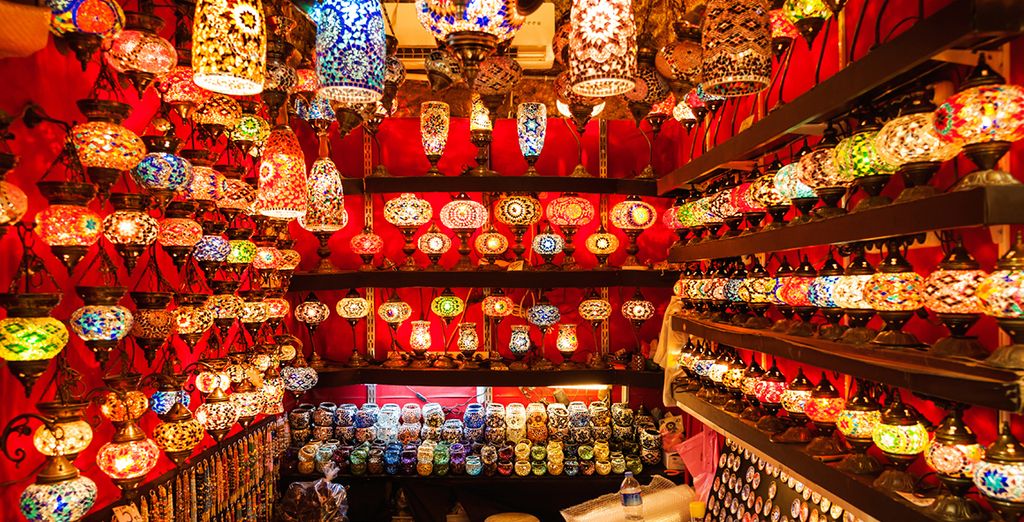 The largest and oldest covered market in the world – or very close to both – the Grand Bazaar attracts between 250,000 and 400,000 visitors every day. The market boasts over 4,000 shops spread along 61 covered streets, so there is a reasonable amount of room for everyone to explore the stalls and offerings on sale. One popular claim about the bazaar is that is was the world's first shopping mall. The market has been in operation for almost six hundred years, and was originally laid out in fairly strict order: jewellers in one area, furniture all together, and leather goods elsewhere again. While this rigid hierarchy is no longer adhered to, the long weight of tradition can still be seen in the placement of some shops and stalls. The bazaar was fascinating to the citizens of the town because not only could women frequent the stalls without too much stress, but royals and commoners could rub shoulders here more readily than anywhere else in the city. Today, you are unlikely to see a prince sampling the local pudding, but you will get to see a thriving and vibrant retail community, giving you the chance to pick up a host of souvenirs to take home to impress family and friends!
4. Hagia Sophia
An engineering and architectural marvel, this wonderful building has been claimed by the Ottomans as a mosque, the Roman Catholics as a cathedral (during which time it was the world's largest Catholic cathedral) and was originally built as an Eastern Orthodox cathedral, which purpose it fulfilled for almost a thousand years. It remained a mosque until the 1930s whereupon it was closed for a time, secularised and re-opened as a museum, the function that it retains today. Because of its varied past, it is a wonderful blending of religions, with Christian iconography appearing alongside Islamic features like minarets and a mihrab.
5. The Blue Mosque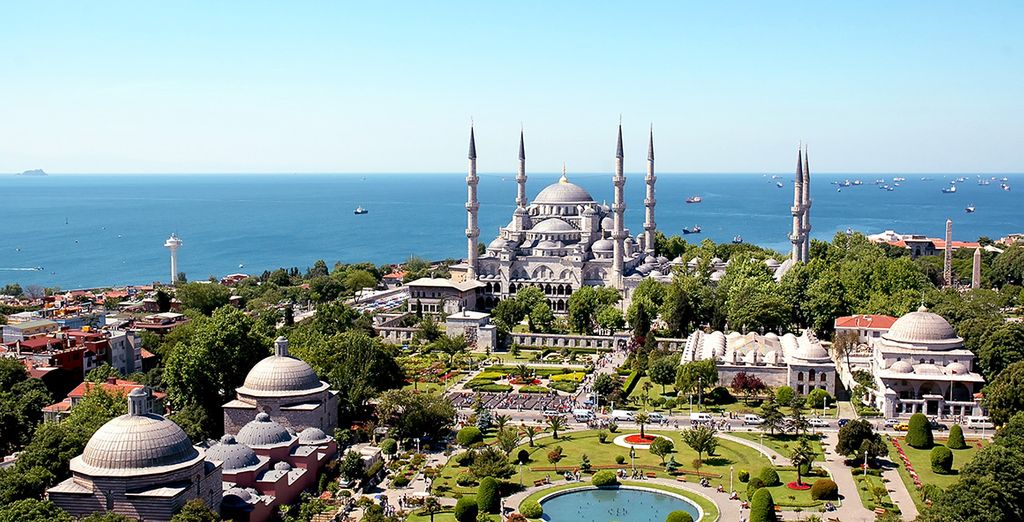 This beautiful building boasts the maximum that any Islamic mosque can have when it comes to minarets: it has six of them. Hand-painted blue tiles adorn the outside of the building – hence its evocative name – and it is illuminated with blue light after dark. It is also known as the Sultan Ahmed Mosque after the monarch who ordered it to be built. It is close to the Hagia Sophia, and, despite being a fully functioning religious building, is also one of Istanbul's most popular tourist attractions.
Our Best Hotels in Istanbul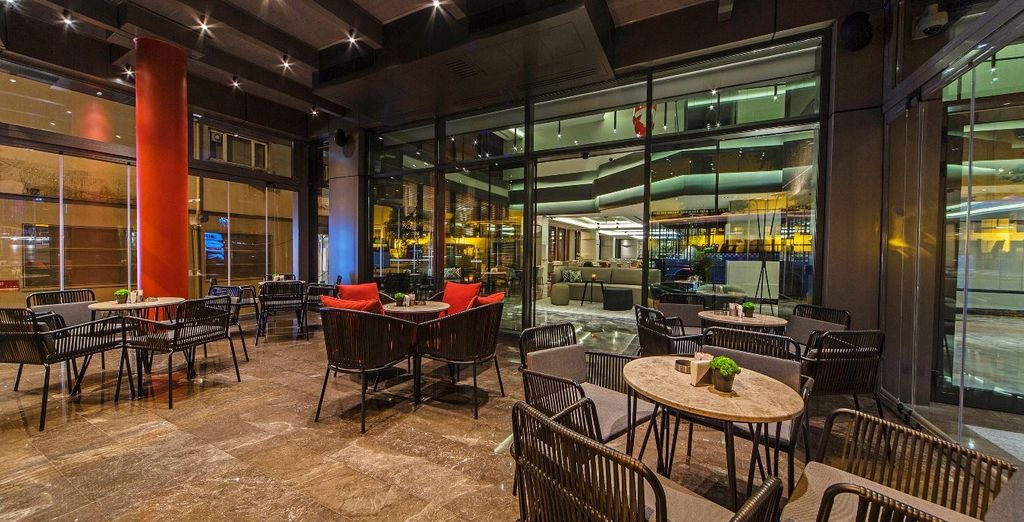 A fully equipped spa that includes indoor pool, hammam, sauna and so much more is waiting to ensure that you begin – and finish – your Istanbul holiday in the most relaxed frame of mind. The rooms enclose you in pure hedonistic comfort, with even the noise from the streets taken care of to ensure you have the best possible night's sleep. From quick snacks to full multi-course international standard meals, the hotel provides for every taste – and be sure to end each day with an indulgent cocktail in the onsite bar.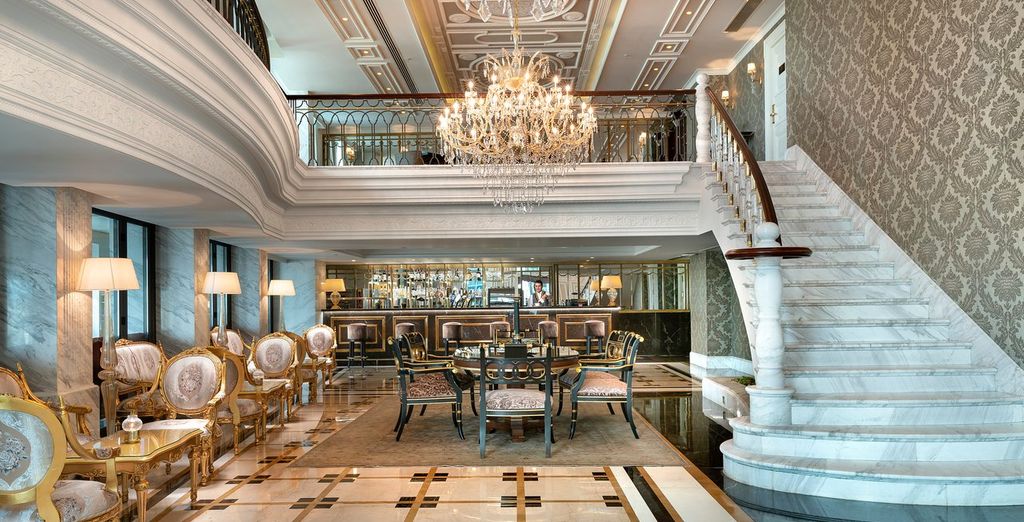 The district of Pera in Istanbul is known as the entertainment zone of the city, boasting a fabulous nightlife as well as many daytime attractions such as art galleries, theatres and concerts. This hotel lies in the heart of Pera, so you are mere moments away from the many glories of the city, no matter what excitement you are looking for and what time of day it is. Exquisitely polished wood and serene marble greet you as you enter the hotel's lobby, and the luxury simply increases from there. You will feel like a prince or princess from a historical fable when you see your beautifully decorated bedroom, bursting with comfort, elegance and more than a few nods to the rich history of this unique city.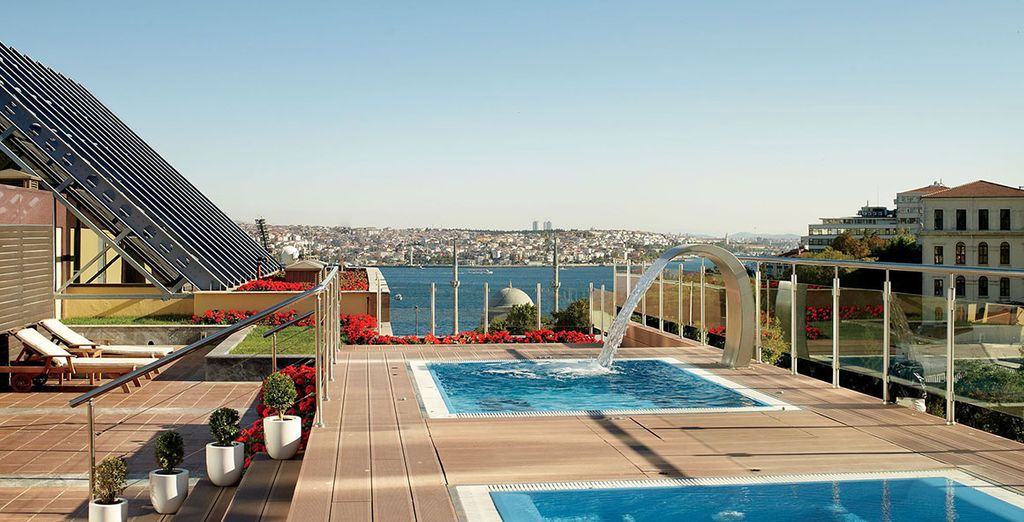 The world famous hotel chain and the unique and historically rich location make this hotel a superb venue for a holiday, almost without even leaving the hotel to go exploring! Delicious food, prepared to exacting standards, a twenty-four hour fitness suite and indoor pool, and so much more are waiting to greet you in your Istanbul hom away from home. The rooms are positively palatial, with fine linen bedclothes, high-end toiletries and every possible modern convenience there for your use and enjoyment.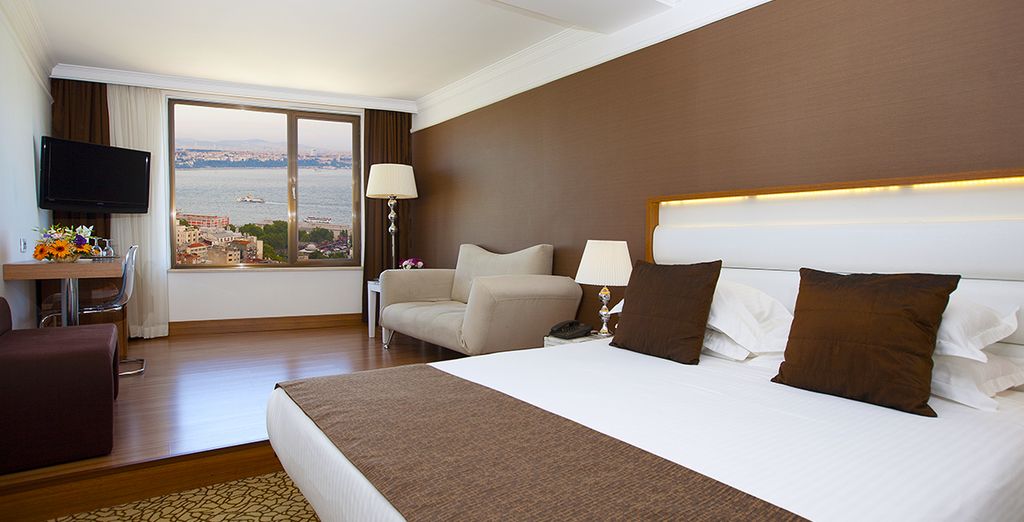 In the heart of the bustling Pera district, and handy to all the delights that Istanbul has to offer, this hotel is chic and contemporary, boasting a rooftop restaurant, Wi-Fi throughout and over one hundred beautifully decorated bedrooms. But do not just look at the décor, glance out of the room windows to enjoy the eternal waters of the Bosphorus and the thriving city all about you.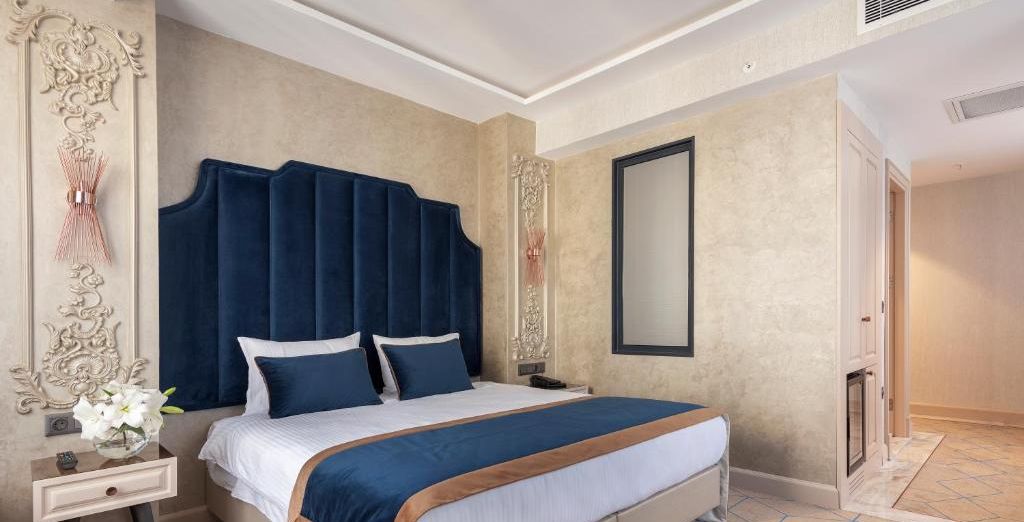 Ask your concierge about a four-hour cruise on the Bosphorus to enjoy a difference perspective on the city as you plan your itinerary from the sumptuous confines of this hotel. An authentic Turkish bath, wonderful restaurant and a variety of luxurious and elegant rooms to choose between mean that you will delight in your stay in the heart of Istanbul's historic centre, handy to the business and entertainment districts.
When is the best time to go on holiday to Istanbul?
If you like it hot, get yourself to Istanbul in the height of summer when temperatures in June average out at above 30°C. But for pleasant temperatures and reduced crowds, April and May and September and October are the best months for warmth without distress, fellow holiday-makers to be sociable with without suffering overcrowding and for hotel prices that might be lower than they are during full peak times.
Getting To and Around Istanbul
With international airports on either side of the continental divide, three bridges across the Bosphorus that carry people, cars and trains, a tunnel under the strait and a wealth of other options: ferries, taxis, minibuses and buses, getting to and around Istanbul could not be any easier. That taxis and buses tend to be cheaper than those in other urban centres in Europe is just a bonus!
Enjoying Your Holidays to Istanbul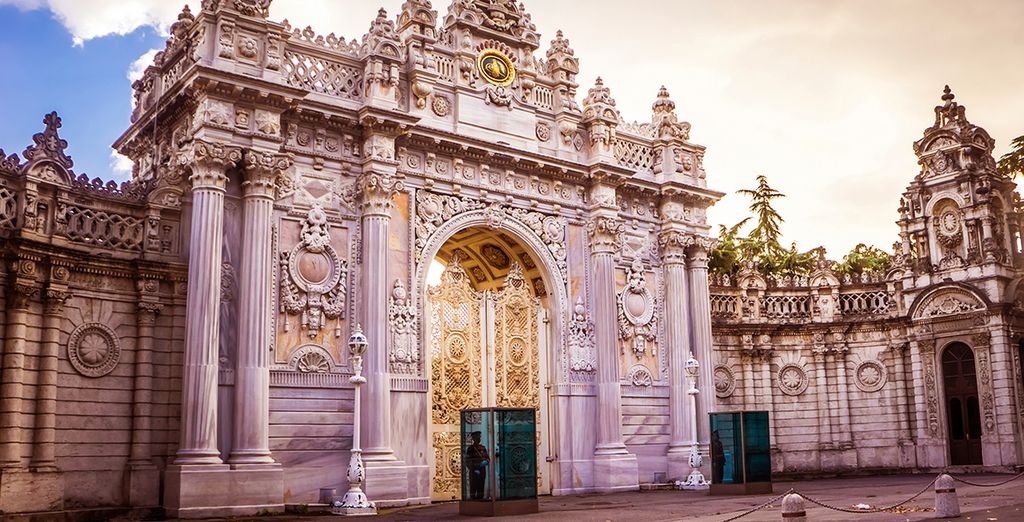 When travelling to Istanbul, you should remember that many of the sites are or were once revered by Muslims and should be treated with respect in order to avoid causing offence. Women should travel with a scarf handy, so that they can cover up modestly in order to enter certain sites or gain access to some buildings. Public loos tend to require a coin payment to effect entry, so be sure to carry a little change around with you, and likewise, be prepared with your own toilet tissue: public loos do not routinely stock it. A couple of packs of small tissues should be a must-have at all times! As ever, in any new place look out for the less than scrupulous trying to persuade you to take their taxi, buy their wares or take them on as a guide. While some of these might be genuine guides looking to make a living, all too often they are conmen who are after all your money for much less effort. Using your common sense will see you right: Istanbul is basically a safe city, but there are always opportunists who will seize the chance to make easy money.
The Opinion of the Voyage Prive Expert on Istanbul
Istanbul is a wonderful place to visit. Rich in history, having been the site of so much drama, conflict and moments of great importance, anyone who visits the city cannot help but to be drawn into the charm and life of this unique city. When planning your holidays to Istanbul, allow yourself at least a week, preferably two, to fully explore the city and gain a real appreciation for the sense of grandeur that this city has to offer.
As a crossroads between continents and the centre of various empires throughout the ages, it is no surprise that Istanbul embodies a world of culture within its city limits. The Turkish capital is synonymous with exotic flavours, stunning architecture, labyrinthian bazaars, and a truly unmatched history. With this in mind it is no wonder the city ranks among the top tourist destinations in the world each and every year.
Cross the Bosphorus and visit two continents in one day
No other major city straddles two continents. Istanbul's incredible geography means you can easily have lunch in Europe and enjoy dinner in Asia. This is due to the remarkable Bosphorus Strait that bisects the Turkish capital as well as separates Europe from Asia Minor. While this status as a crossroads has influenced much of what makes Istanbul unique, there is still a thrill to be had in straddling the continents on your visit.
Discover the history of Istanbul
No two Istanbul holidays are the same. This bustling cosmopolitan city is almost overburdened with historical influences. Across the millennia Istanbul has acted as a hub for various civilisations such as the Hellenic, Roman, Byzantine, Persian, and Ottoman empires. This rich history has afforded the city a culture like no other, and nowhere is the better manifested than in the architecture.
Treat yourself to a holiday in Istanbul
This is just a glimpse at the experiences on offer with a trip to Istanbul. The cities is alive with culture, gastronomy, adventure and - of course - luxury hotels. Sign up today and browse our wonderful offers.