Book a luxury holiday on Mykonos, Greece's answer to Ibiza



Table of contents
Mykonos is a Greek island, famed for its nightlife and LGBT-friendliness, with many restaurants, clubs and outlets embracing their LGBT customers. It has been continuously occupied for millennia and is mentioned in many of the Greek myths, being the site of the famed Gigantomachy battle and named for the son or grandson of Apollo who was a hero and the city's first ruler.
Top Five Things to Do and See in Mykonos
1. Rave the Night Away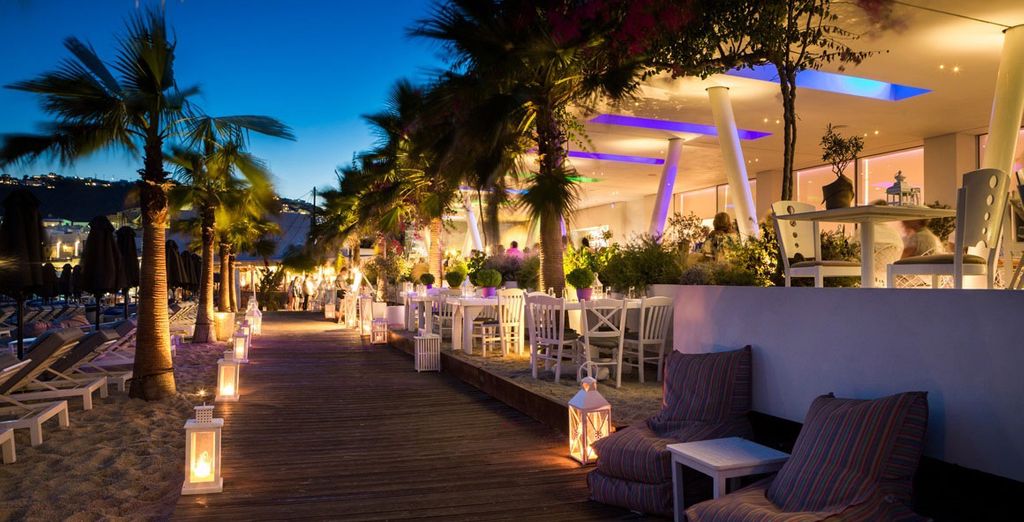 Mykonos is sometimes called 'the Ibiza of Greece' because of its youthful culture and LGBT friendliness because it has a great number of popular nightclubs and bars that cater to all tastes and music preferences from techno to EDM to old classics. Let your hair down and party the night away to get yourself into the right frame of mind for your holiday.
2. Delos
Take a day trip over to the nearby island of Delos, an important ancient site in both Greek history and myths. The purported birthplace of Apollo and Artemis, Zeus picked out the island as their birthplace to hide their mother, Leto, from Hera's angry vengeance because it was not attached to land and thus was hidden from Hera's gaze. Sometime later, Zeus brought the island closer to land, and fixed it in place where it can be found now, just fifteen kilometres from Mykonos. The island has been uninhabited for almost 2,000 years, having previously been a thriving centre for over a thousand years before that. The site was abandoned fairly suddenly, so there was a wealth of archaeological treasure to be examined, analysed and admired when the island was rediscovered in the 1800s. Wander around the island, admiring the views and the remains of the buildings, then head into the Archaeological Museum to learn more about the island and see the more valuable artefacts before heading back to Mykonos for a great meal and a good night's sleep.
3. Aegean Maritime Museum
Housed in a Mykonian building this fascinating museum covers an immense span of maritime history in the Aegean Sea from before Minoan times (which began at around 2,000 BC) right up until the 1900s, four thousand fascinating years of the evolution and development of sea travel. Be sure to check out the garden, where you will find the Lighthouse of Armenistis.
4. Mykonos Windmills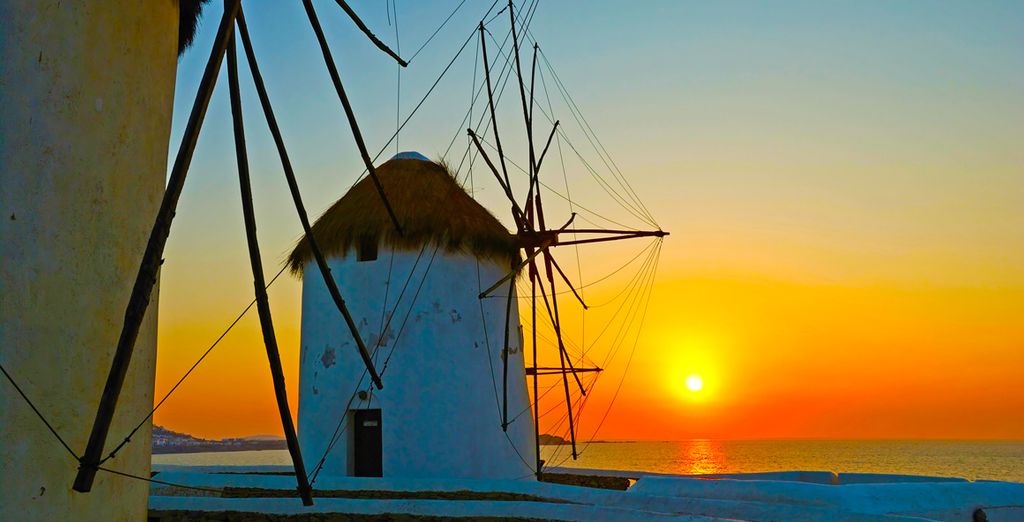 Mykonos is home to sixteen windmills, built by the Venetians in the 1500s. Used to mill flour, they operated unMany of the other nearby island have similar windmills on them, but Mykonos's are in excellent condition and in commanding positions, so they dominate the landscape from many points on the island. Some of the windmills are now part of a museum dedicated to showing how the windmills were used during their heyday, displaying ancient farming methods and also showing what residences would have been like in those days. An excellent destination for an information-packed day out in the gorgeous sunshine. Wear good quality walking shoes as some of the windmills are out of the way.
5. Scuba Diving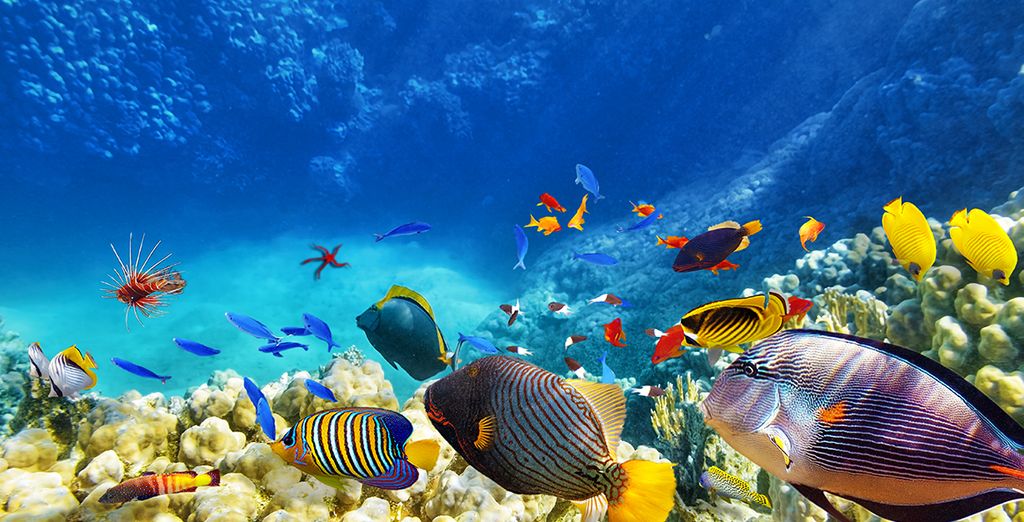 If you are strong swimmer and want to explore the world under the sea as well as on land, why not begin to get your scuba qualifications in the warm Aegean under the tutelage of friendly and competent instructors. Ship-wrecks, thriving undersea environments and hundreds of colourful fish of all shapes and sizes are waiting, just under the apparently empty surface of the sea.
Our Best Hotels in Mykonos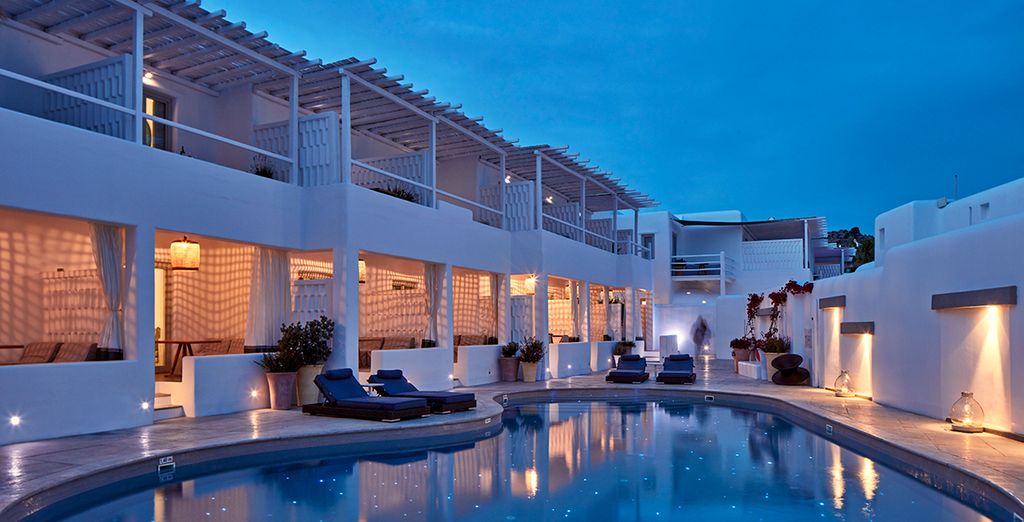 A beachfront boutique hotel mere steps away from Ornos Beach, there is something for everyone here. Just 49 rooms and suites mean that the atmosphere is friendly and welcoming, while you divide your time between the beach, the swimming pool and the Wellness and Beauty Centre, before browsing the new clothing in the in-hotel boutique, or curl up in the compact mini-library with an old favourite or a new discovery. The décor is bright and airy while the spacious minimalist furnishings make you feel cosseted and pampered – just as the wonderful array of freshly prepared Greek, Mediterranean and fusion dishes do.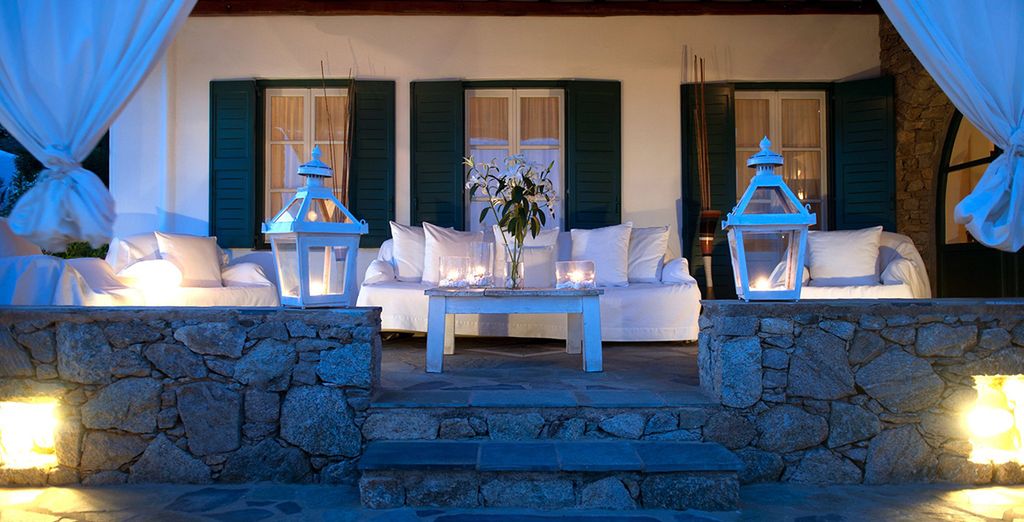 With just 35 bedrooms and its semi-private location, staying at this hotel feels more like spending time with a wealthy and welcoming stranger. On the Agios Yiannis beachfront, and 4 kilometres from the heart of Mykonos town centre, you will find all the sights, cafés and even the nightclubs are within easy reach – or you can lounge by the pool enjoying the free Wi-Fi as you sip tall cool drinks and wait for it to be time to enjoy another meal bursting with Grecian flavour and superb customer service.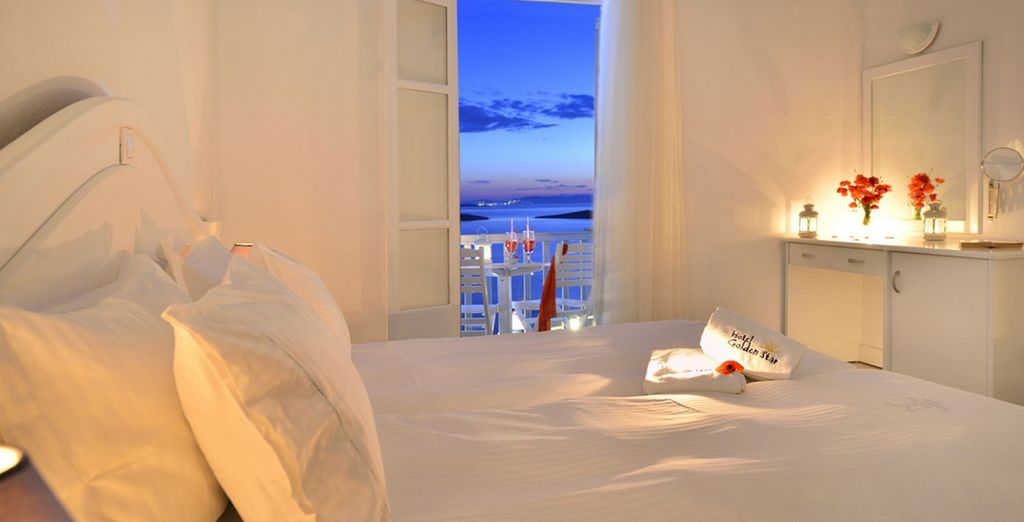 Choose from 29 rooms, each with their own private balcony or terrace from which you can watch the world go by, admire the sunrise or sunset and enjoy private meals or a coffee in peaceful tranquillity. The décor is predominantly that well-known and loved combination of splashes of bright colour (usually blue) against stark white walls, and this, seen against the splendour of a Grecian sky, will definitely give you a sense of the exotic. Spend your days exploring the island, or simply lounge by the pool enjoying refreshments served to you to enhance your complete relaxation.
When is the Best Time for Mykonos Holidays?
With over three hundred days of sunshine, any time of year is a good time to travel to Mykonos, although the chance of rainy days are higher between October and March. The island is almost always pleasantly warm, ranging from 15°C in winter to around 28°C in summer (although extremes of 40°C are not unheard of, and snow has been known to fall in winter – but it seldom 'sticks').
Getting To and Around Mykonos
Mykonos is home to a domestic airport, and receives many flights each week from Athens and Thessaloniki. You can fly into Athens from abroad and then a short hop onto the island to pick up a rental car. Or you can place your trust in the public transport system, although do be warned that this can be crowded and difficult to navigate!
Enjoy Your Mykonos Holidays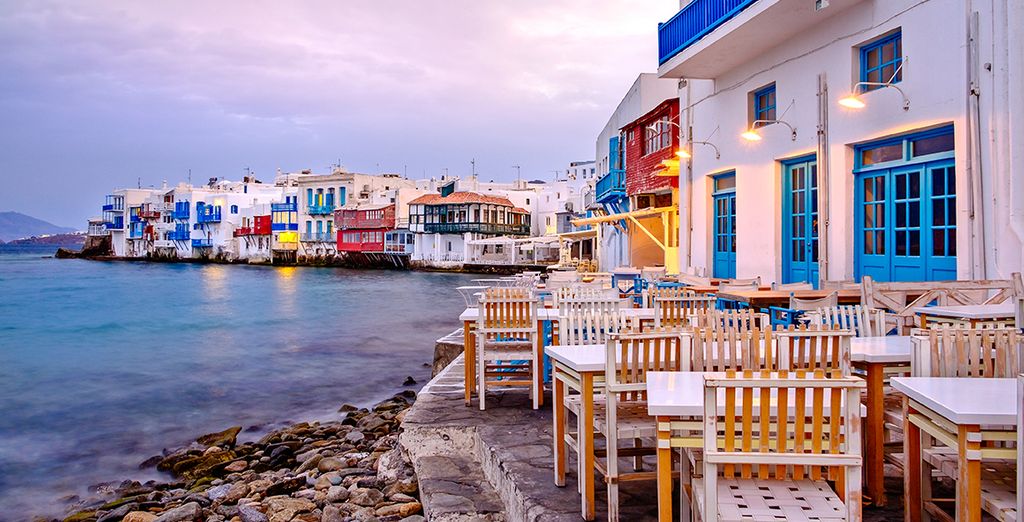 Mykonos is a great destination whether you are an 18 to 30 partier, a young couple looking for some alone time or a family looking to enjoy new experiences and ancient culture. If you are wanting to travel with a pet, you may want to reconsider. You can, if you are travelling from inside the EU, bring your pet fairly easily – however, Greece, in general, is not all that well geared to accommodate pets, so you may struggle with booking a hotel, and even with popping into a restaurant for a meal.
The Opinion of the Voyage Prive Travel Expert on Mykonos
Mykonos is a wonderful holiday destination: beautifully in tune with its ancient past, both historical and mythic, and yet up-to-date and welcoming. It is suitable for all except, perhaps, those who struggle with their mobility, simply because of the topography of the island. One thing is certain though: your holiday photographs will be the envy of all your friends as Mykonos is one of the most beautiful holiday destinations there is.
The island of the winds
Mykonos was once a major trading port and the gateway between the west and the east, attracting traders because the calm sea and helpful winds made for easy sailing and docking, hence the name. These days, however, you're far more likely to encounter a full moon party on a gorgeous sandy beach and world class DJs than a market filled with exotic silks and spices.
The new Ibiza?
Ibiza has the reputation of being the world's number one party island, but those in the know go to Mykonos instead. There are only a few venues, but the island still manages to attract some of the biggest musical talent, with Calvin Harris and Richie Hawtin having played here. There's also a thriving LGBT scene on Mykonos, with plenty of events and club nights being put on especially for gay people, although these are inclusive and welcoming, no matter what your sexuality is.
Be a beach bum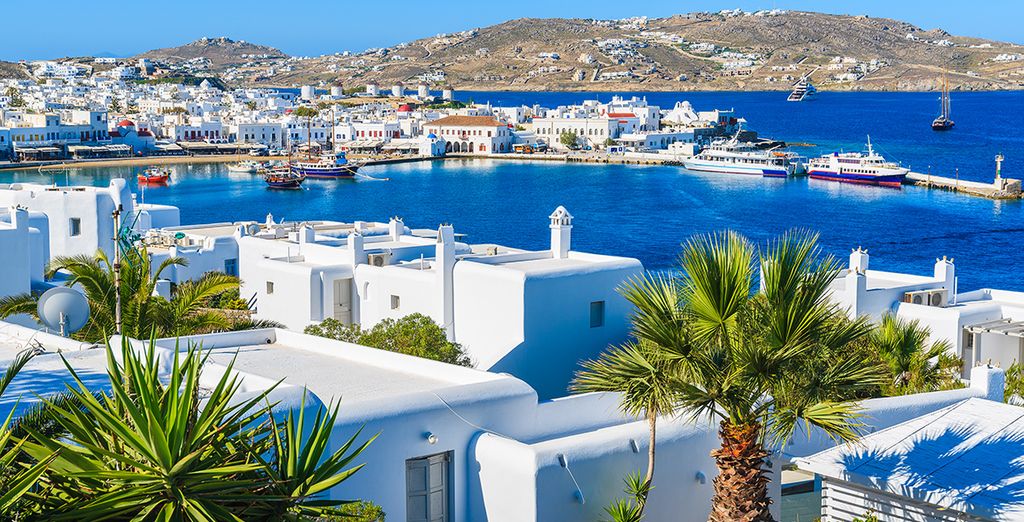 Spend your days relaxing and recovering from the night before on one of Mykonos' world-famous golden beaches and have a swim in the glinting azure sea. If you want a secluded spot, head to the north of the island and on to Foko beach. There are some rocks to scramble over, but these prevent too many tourists from discovering this hidden gem, so you can soak up the rays in peace. To join the cool crowd, put on your most stylish beachwear and go to Kalo Livadi beach. This beach has plenty of sunbeds, several incredible restaurants and is a favourite with everyone from the local hipsters to celebrities like Kate Winslet, who visits regularly.
Mykonos is the perfect size to explore on foot
For a small island, Mykonos has lots to keep you busy during the day. Stroll around Mykonos town to see the whitewashed, blue-roofed buildings the island is famous for, then head to Little Venice – a row of buildings hanging over the sea - for something to eat at one of the award-winning gourmet restaurants.
Mykonos is the place to be for the discerning party goer who wants to go to the best parties in beautiful surroundings. Sign up to our website to access exclusive deals on luxury Mykonos holidays and book up for a thrilling break you'll never forget.