Last Minute Deals to Fuerteventura

Tourists flock to Fuerteventura for the island's sunny skies but stay for the adventure and relaxing atmosphere. If you're hoping for a balance of relaxation and action-packed days, then Fuerteventura is the ideal destination for you; the island is filled with many amazing activities and things to do, yet it's impossible to feel stressed under the Fuerteventura sunshine. A last-minute Fuerteventura adventure could be just the holiday you need to unwind and make memories with your loved ones.
The Voyage Prive travel expert's opinion on last minute travel to Fuerteventura
Destination of relaxation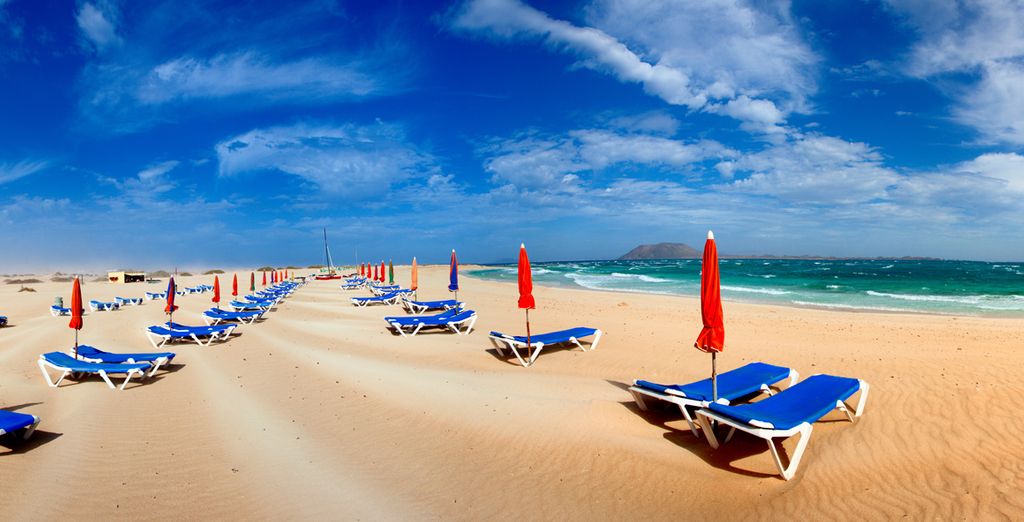 The beaches in Fuerteventura are some of the most beautiful in the world and you can let your troubles melt into the sand. You don't even need to leave your resort in order to relax as you can kick back by your hotel pool with a cold beverage in hand. For a truly tranquil experience, leave all technology at home and enjoy a blissful week away from emails and social media.
A holiday for everyone
Fuerteventura truly does have it all and the blue skies and Fuerteventura charm attract all kinds of tourists. The natural landscapes appeal to loved up couples hoping for some seclusion and tranquillity but the action-packed water sports also attract families hoping for an adventure.
Feast on seafood
Fine cuisine consisting of the freshest ingredients can be found in Fuerteventura. Seafood is a popular dish and is often served alongside some fresh vegetables or noodles. Tapas is incredibly popular in Fuerteventura and ideal for foodies who want to sample a vast selection of Spanish dishes without filling up too quickly.
Enjoy an active holiday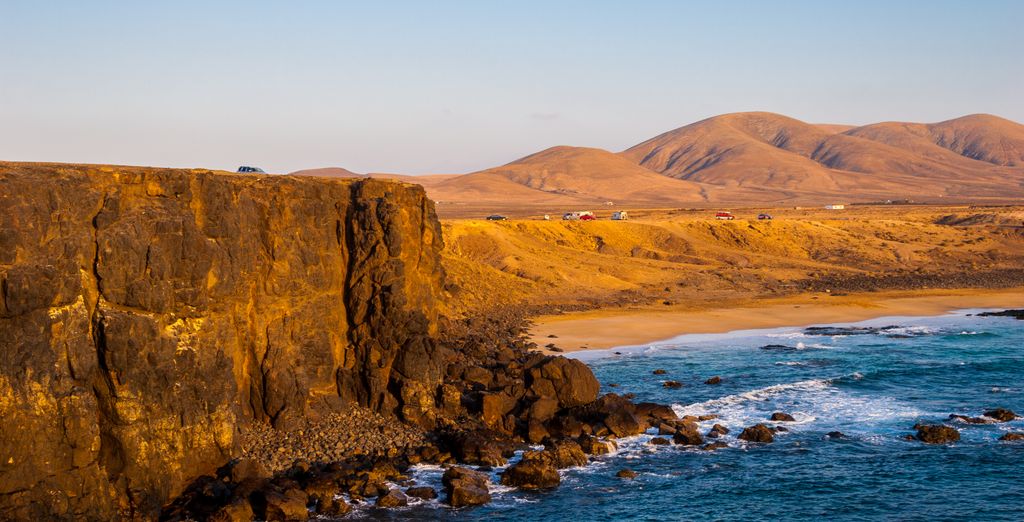 Make sure to pack some hiking boots before you set off to Fuerteventura, as the island is home to so many stunning natural landscapes that are a delight to walk through. From volcanic areas to stretches of desert landscape, you'll be spoilt for choice when it comes to beautiful natural landscapes. If hiking isn't your idea of a fun activity, try your hand at surfing along the choppy Fuerteventura waves.
Embrace Fuerteventura culture
Music and food is a central aspect of Fuerteventura culture, so fully immerse yourself in this aspect of life if you truly want to enjoy your holiday. Keep your eyes open for any festivals or public holidays that take place throughout the year as here you will get to experience a true Fuerteventura party; expect to see traditional Spanish attire as well and hear some folk music.
Top 5 things to do/see in Fuerteventura
1. Water sports
Adrenaline junkies will be in their element in Fuerteventura as the lapping waves are the perfect place to try out some water sports. Whether you're a novice or experienced at surfing, you should hire out a board and hit the waves on the beaches of Fuerteventura. If surfing isn't for you, then try your hand at jet skiing or even hire out a canoe to glide along the tranquil waters.
2. Visit Corralejo Dunes national park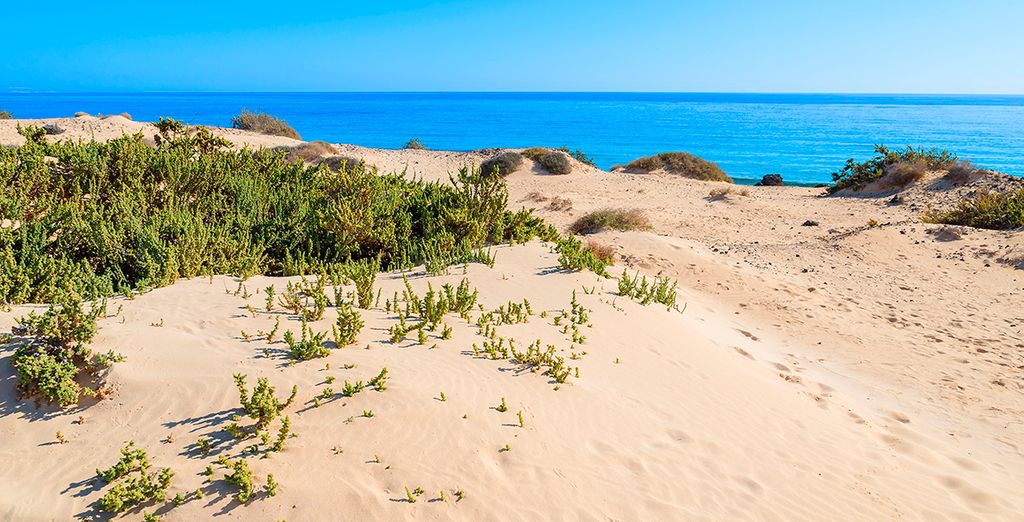 The stunning landscape is arguably the best part about Fuerteventura and no views are more beautiful than those on one of the island's many national parks. Corralejo Dunes is a unique park that simply has to be visited by every tourist; characterised by sandy dunes, these desert peaks will look aesthetically pleasing on your Instagram feed.
3. Take a day trip to Lobos Island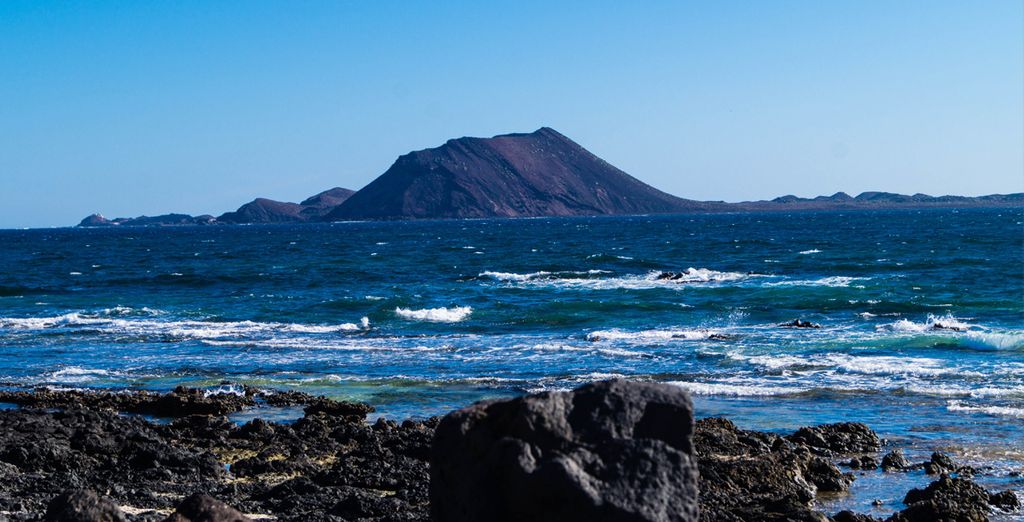 This isolated gem of perfection is ideal for tourists who want to explore a deserted island. The short ferry ride is worth it for the tranquil setting and stunning natural surroundings. Relax on the island's beach and take in the panoramic view of the vast body of water and Fuerteventura that seems to float in the distance. The ecologically diverse island is filled with different species of plants as well as birds that you won't find anywhere else in the world.
4. Go caving in Ajuy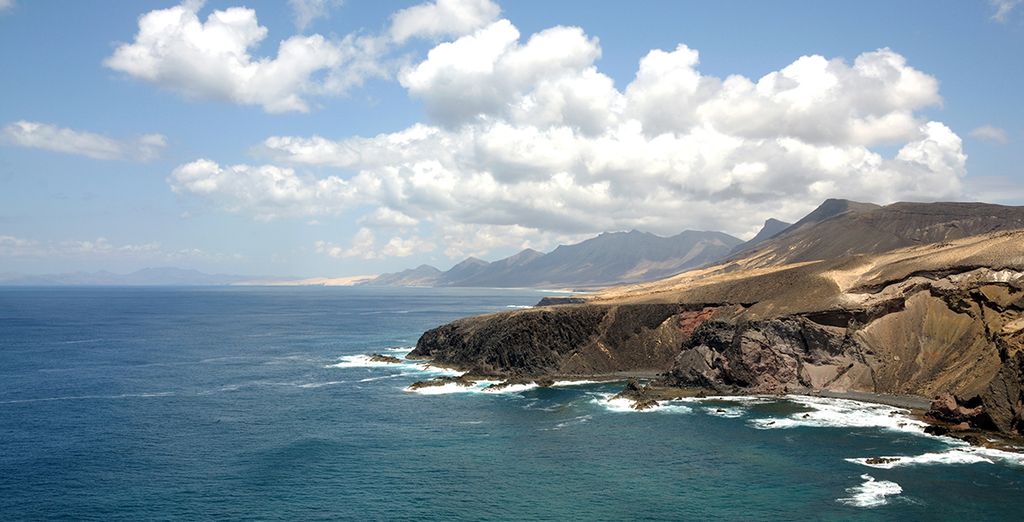 Ajuy is home to some of the oldest rocks in the
Canary Islands
, some of which are over four million years old. If you get the chance, you should definitely explore the caves in the village as they are a natural wonder, sure to amaze anyone.
5. Visit the salt museum
If you're hoping to make your trip to Fuerteventura a little more educational, then take a trip to the region's salt museum. Don't be deceived by the title, the museum is more interesting than it seems, documenting Fuerteventura's rich history and why salt was central in keeping the region's economy afloat. After the museum tour is done, make sure to take a walk along the coast for a sunset stroll, or get a bite to eat in the local café.
Which hotel to choose in Fuerteventura at the last minute
When it comes to Fuerteventura accommodation, you should only choose to most luxurious hotel to stay at after a day packed full of adventure: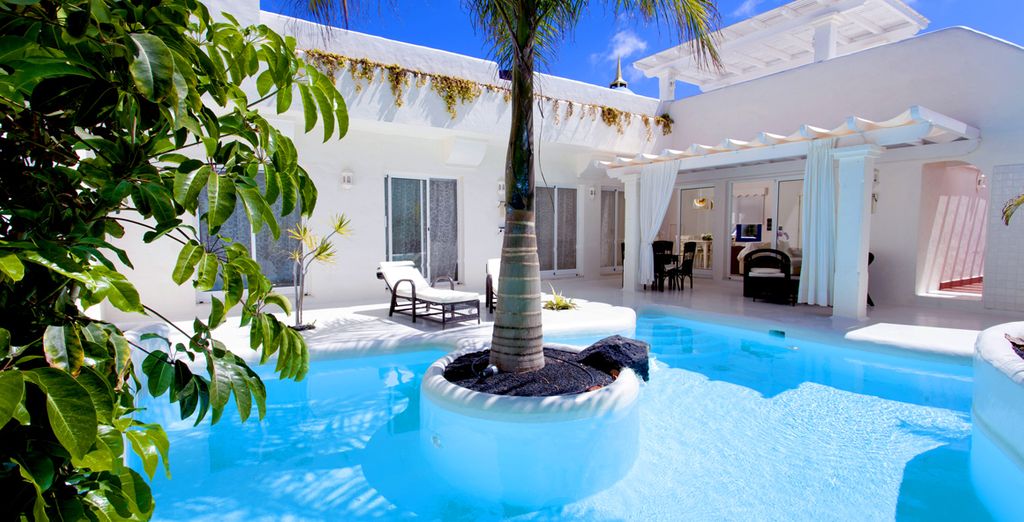 Large groups can benefit from this luxury villa, which boasts its own private pool. This villa is only a short distance from Corralejo Beach, where you can feel free to sunbathe or take a dip in the Atlantic ocean. Our members can look forward to a complimentary bottle of cava and a free hour in the spa.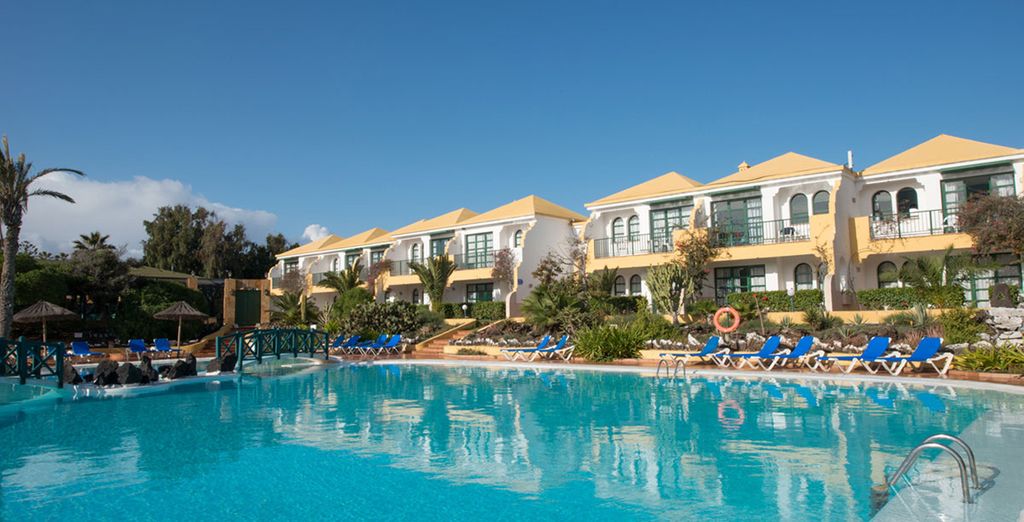 This 4* hotel has recently been renovated and now has modern amenities. Members who book with us can enjoy a welcome drink on arrival.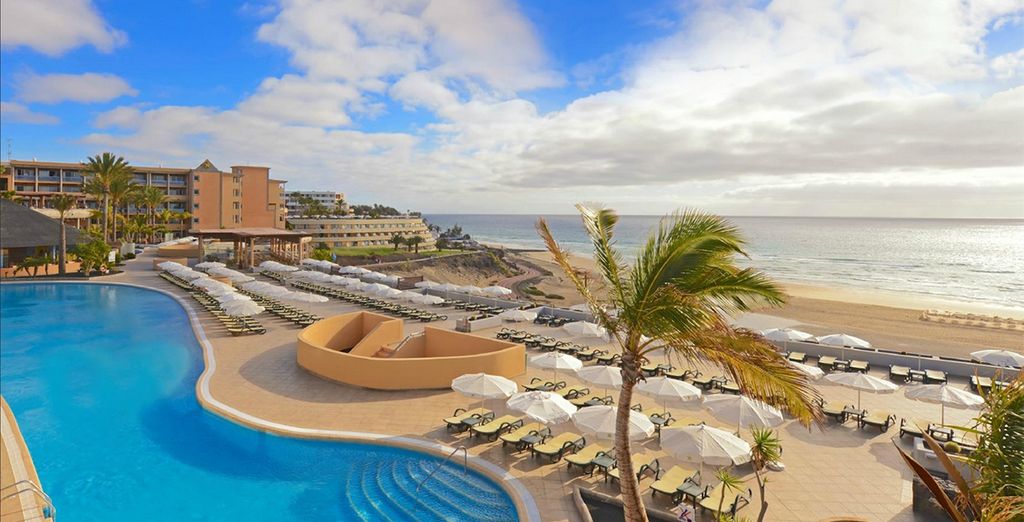 Luxurious, modern, and the epitome of relaxation: this hotel truly has it all. With three on site bars and even a scuba diving school available, you'll never need to leave the resort to have an adventure. Our members can look forward to a spacious double sea view room, as well as unlimited spa access and a complimentary bottle of wine on arrival.
Practical information about Fuerteventura
What is the weather in Fuerteventura?
FUERTEVENTURA WEATHER
The weather is usually hot and sunny in Fuerteventura, especially during the summer months when temperatures can soar above 30°C. However, Fuerteventura can also be subject to some rain showers so pack accordingly.
What budget to plan?
Fuerteventura is a perfect island for people to visit on a budget, making it the ideal destination for large families. However, for the ultimate holiday experience, expand your budget and splurge on the more luxurious aspects of your holiday; expect to budget between €100-400 per day depending on how luxurious you want your holiday to be.
Need to getaway right now ? Find your destination by checking all our last minute offers !
Last minute deals in the region
Last minute deals to Canaries