The Best Sun Holidays Cuba has to Offer



Table of contents
Discover Cuba for your Summer Holidays ☀. Explore Famous cities of Cuba : Havana, Trinidad, Varadero and more. Flights up to 70% Off. ✅
Travel to Cuba
Cuba is one of those treasures that has to be experienced to be understood. Though it looks worn around the edges in places thanks to half a century of economic embargo, that shabby overcoat hides a beating heart filled with soul, culture, great food, and exciting nightlife.
From the cobbled streets and grand avenues of Havana to the relaxing beaches and cabarets of Varadero, Cuba is a land of contrasts which is sure to seduce you.
The Voyage Prive travel expert's opinion on travel to Cuba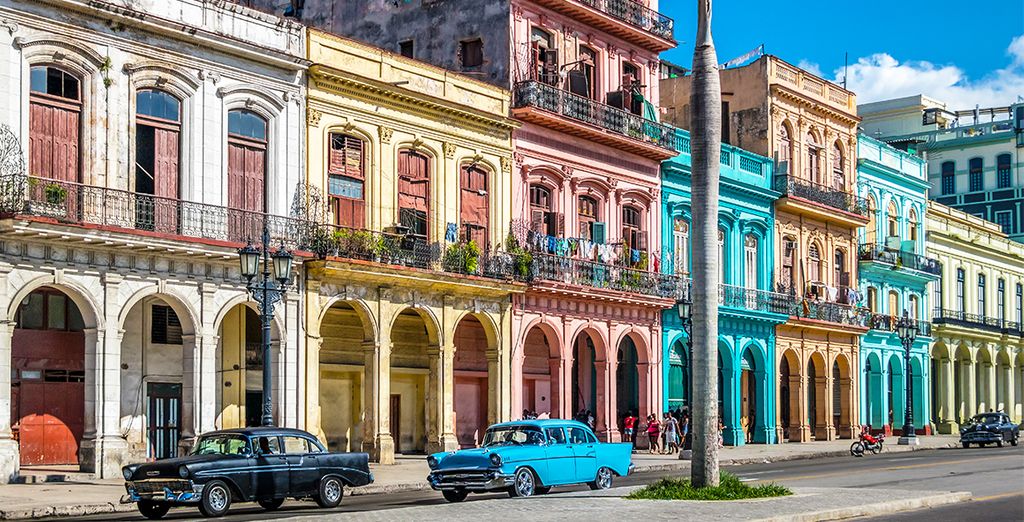 Havana is the starting point for any trip to Cuba. This is where you'll find history oozing out of every nook and cranny alongside modern art and music ranging from traditional to excitingly new. The cobbled plazas of Habana Vieja, the old town, are filled with historic sights such as Plaza de la Catedral, while the more up-to-date Vedado boasts contemporary galleries and tempting restaurants.
Once you've soaked up the culture and history of Havana, the perfect place to relax is Varadero, the largest holiday resort in the Caribbean. Though Varadero has less of the unique Cuban charm, the pure white beaches and luxury hotels make it a desirable destination for those seeking a tropical paradise in which to lose themselves.
For a more intimate island escape, we recommend Cayo Santa Maria. This tiny island lies just off the northern coast of Cuba, and has 13 kilometres of unspoilt beaches. Fidel Castro allegedly said that Cayo Santa Maria was superior to Varadero, so maybe it's time to book one of the amazing luxury hotels here, soak up the sun and decide for yourself.
Top 5 things to do in Cuba
Classic Car Tour

Cuba is famous for its glut of classic cars. Expect to see them on every street in Havana, and despite their age, they are often extremely well restored and looked after. Because no cars have been imported to Cuba in 50 years, the traffic in Cuba looks like a snapshot from the past. Immerse yourself in the experience by booking yourself on a Classic Car Tour. It's a truly unique way to see Havana.
Morro Castle

Castillo de los Tres Reyes Magos del Morro has stood on the shores of Cuba since 1630, and though it is no longer needed as defence against invaders, it's another reminder of the varied and at times volatile history of this island. Listen out for the cannons being fired on a night.
Enjoy a Proper Mojito

If you love a good mojito, then you have to have one in its birthplace of Havana. Cuba is, of course, famous for its rum, and two cocktails in particular are signatures of Cuba. The Cuba Libre, meaning 'Free Cuba', is a simple concoction of cola and rum with a touch of lemon. But the mojito is a much more complex experience, with lime and mint vying with the rum for dominance, yet somehow it all works together.
Swim in a Cenote

A cenote is a type of pit or sinkhole, often found in caves and filled with water to create beautiful, natural pools. Check out the Saturno Caves in Varadero for exploration, swimming and even snorkelling.
Topes de Collantes

If you want to experience the natural beauty of Cuba away from it's bustling cities, this national park is not to be missed. From dense forests to stunning mountains, you can go hiking, see unusual wildlife, and capture some snapshots of one of the most verdant areas on the island.
Which hotel to choose in Cuba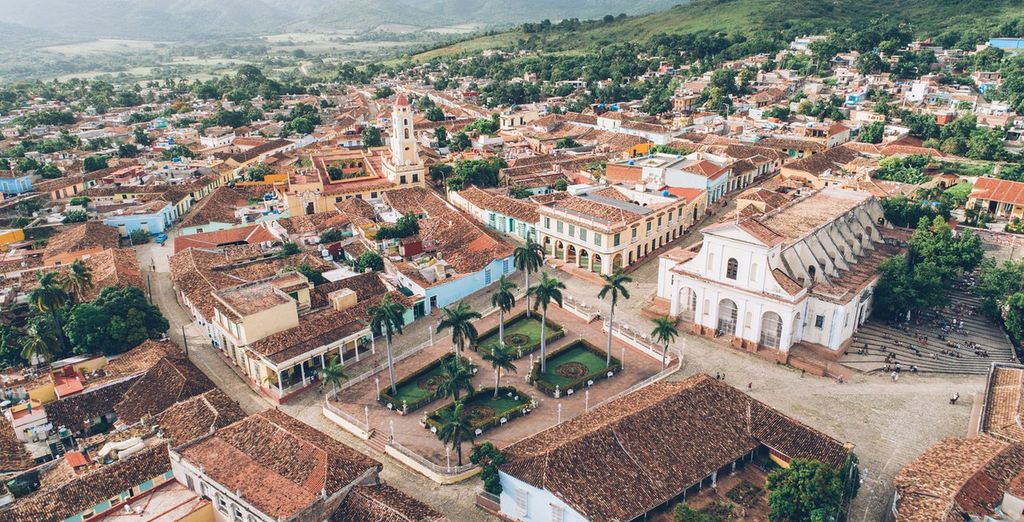 An elegant hotel with five restaurants and light, airy rooms, Meliá Cohiba stands in the heart of Havana's Vedado district. Enjoy local treats such as ice cream from Coppelia, or explore the famous John Lennon Park.

Another Vedado treasure, the NH Capri La Habana is just a few steps away from exciting nightclubs, thriving markets and Havana's famous Malecón. The hotel boasts two restaurants, three bars and some exceptional live music.

This classic hotel is resplendent with Spanish colonial-style architecture. With unparalleled views of Havana, this hotel is a luxurious base from which to explore this eclectic city.

This adults-only hotel on the white beaches of Varadero is anything you need it to be. From pure relaxation in the spa, to excellent entertainment every night, you choose whatever you want paradise to be.

This relatively new hotel is a thoroughly modern all-inclusive beachside resort. This hotel caters for the whole family, with plenty for the kids to do but with adults-only spaces for when you need to escape.

Just six minutes from the beach, this hotel is a haven of tropical luxury. Look forward to stunning sea views, delicious cocktails and being pampered in the dedicated wellness area.
Practical information about Cuba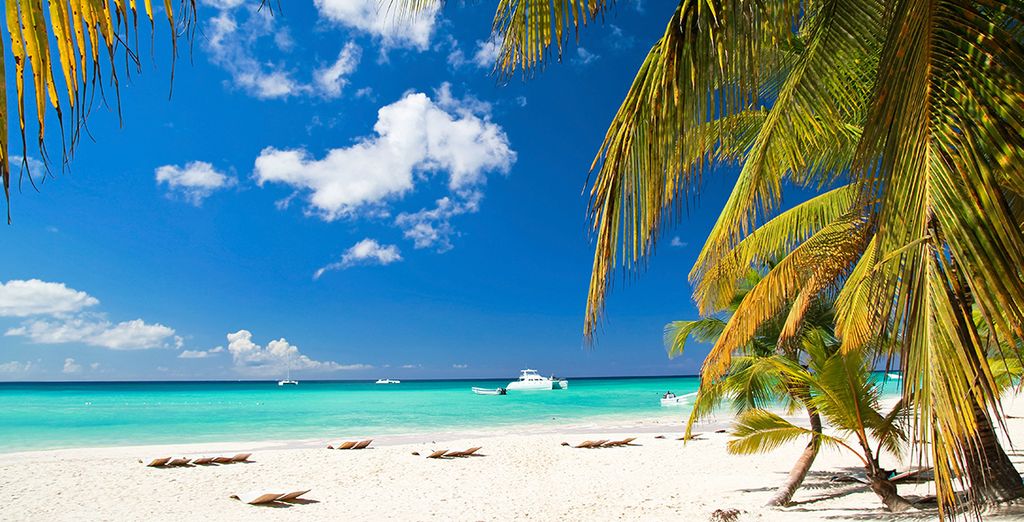 What is the weather in Cuba?

Cuba is warm all year around, with an average of around 28 degrees C. The East is a little warmer than the West, and from May until October there are some heavy rain showers which usually occur in the late afternoon or evening. Sun seekers should come to Cuba in July and August, but it can be humid on rainy days.
What budget to plan?

Money in Cuba is a little more complicated than your average holiday destination. There are two currencies: Cuban Convertible Pesos (CUC) and Cuban Pesos (CUP). When you arrive you can exchange Euros, Sterling, Canadian Dollars, Swiss Francs and Mexican Pesos for CUC which are accepted most places. Only bring clean, undamaged notes. Coins won't be accepted and damaged notes might not be accepted too. American Dollars can be exchanged too but there is a surcharge. Only exchange money at a bank or CADECA money exchange. Street money exchange is to be avoided at all costs, and airport and hotel exchange is expensive.
It's best to spend all your Pesos before you travel back, as they are useless once you leave. A minimum budget of 100 CUC (the same value as $100 US) per day should see you through food, drink and a few extras, but if you are hoping to enjoy tours and excursions outside your arranged holiday, you should bring more.
Other things to note are that you must have medical insurance to travel to Cuba, so check your travel insurance covers this. There's also a casual visa requirement called a tourist card which can be ordered online before you travel.
Discover more travel plans in Cuba: last minute deals, great deals, holidays, holiday pirates, sun holidays.