Discover natural beauty with holidays to Azores
Enjoy Luxury Holidays to Portugal with Voyage Prive ⭐ Discover dramatic landscapes, fishing villages, and stunning lakes; Book Online today ✅.
Put your hiking shoes on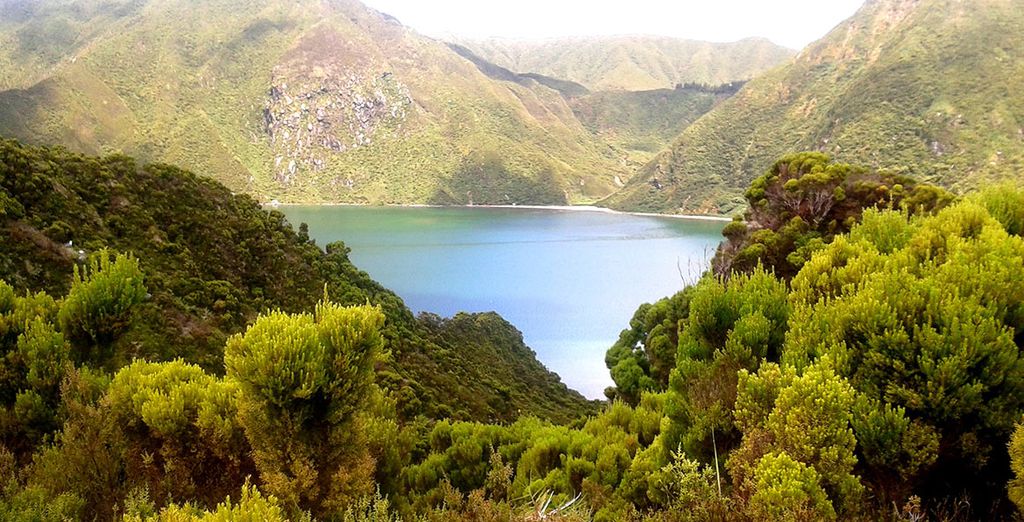 Azores is filled with wonderful mountains and volcanoes for you to hike. You could climb the highest mountain and volcano in Portugal, Mount Pico. It's a challenge, but the views are worth the effort. Another recommended mountain is Monte Brasil; this is the remains of a tuff volcano and overlooks the beautiful city of Angra do Heroismo offering stunning views over Angra bay to the beautiful city's Renaissance churches. Grab your hiking boots and embrace the fresh mountain air.
Be at one with nature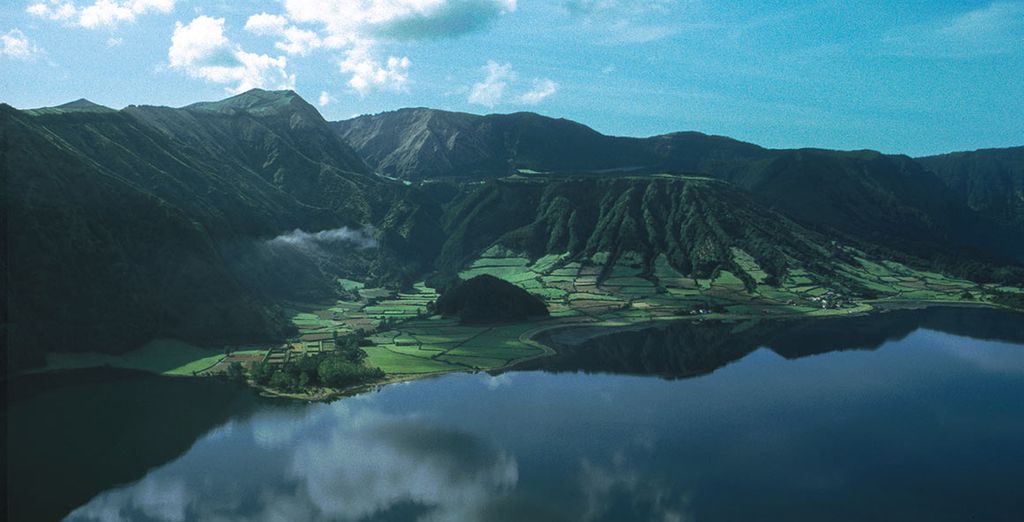 The Azores is filled with unique lakes and lagoons that you can't find anywhere else. The Jardín Botánico Terra Nostra Garden is a tranquil, picturesque park and botanical gardens which date back to 1775. It's also home to some wonderful thermal baths, so a perfect area to explore and relax. Lagoa das Furnas is a lagoon popular with tourists for its scenic yet short walk; it offers you views of volcanos along with blue hydrangeas and orange ginger lilies running riot and some unique species specific to Azores.
Indulge in Azorian cusine
Although the Azores are a region in Portugal, their cuisine is unique to them. The Azorean cuisine is a rich, hearty, wholesome style of cooking. Its flavours are full of seafood, sweet desserts, spicy stews, among many others. The Azorean cuisine is difficult to find elsewhere in the world, so take full advantage of the flavours and dishes on offer to you when visiting. Whether you are eating in a restaurant or at a local's kitchen, the portions will be large and the food filling. But you will definitely want to return for more!
Island hop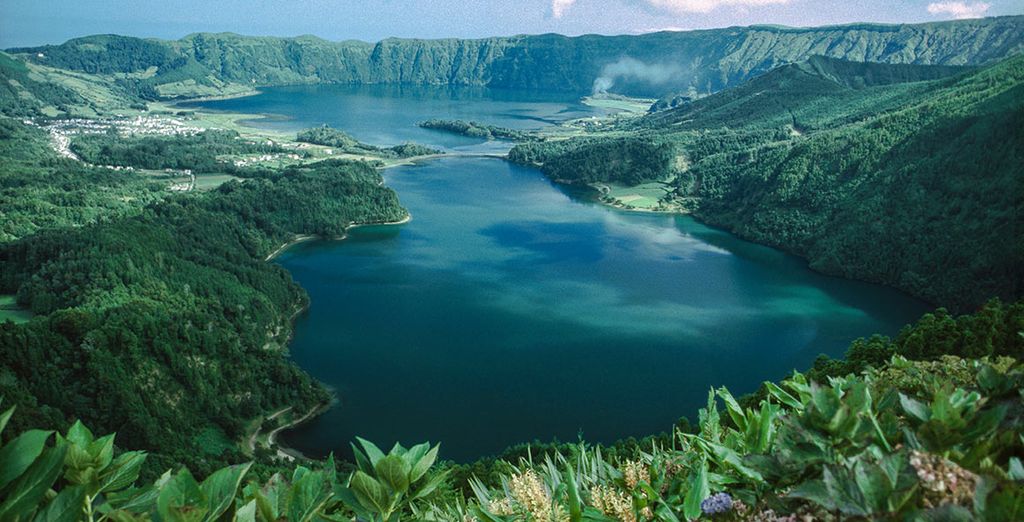 The Azores is often referred to as unspoilt and it truly is standstill beauty, but the great thing about your holidays to Azores is the ability to explore lots of different islands. One recommendation is the island of Faial. Whilst this may be small in size, it's big in heart, boasting one of the Azores' most amazing natural attractions, the Capelinhos volcano. It is a paradox with its bleak yet awe-inspiring nature.
If you want to experience world-class natural beauty, secluded spots and unique cuisine, then there is no better place to start your holidays to Azores than with us. We choose each and every one of our luxury holidays with consideration for you every step of the way. Sign up today for exclusive deals and prices for holidays to the Azores.